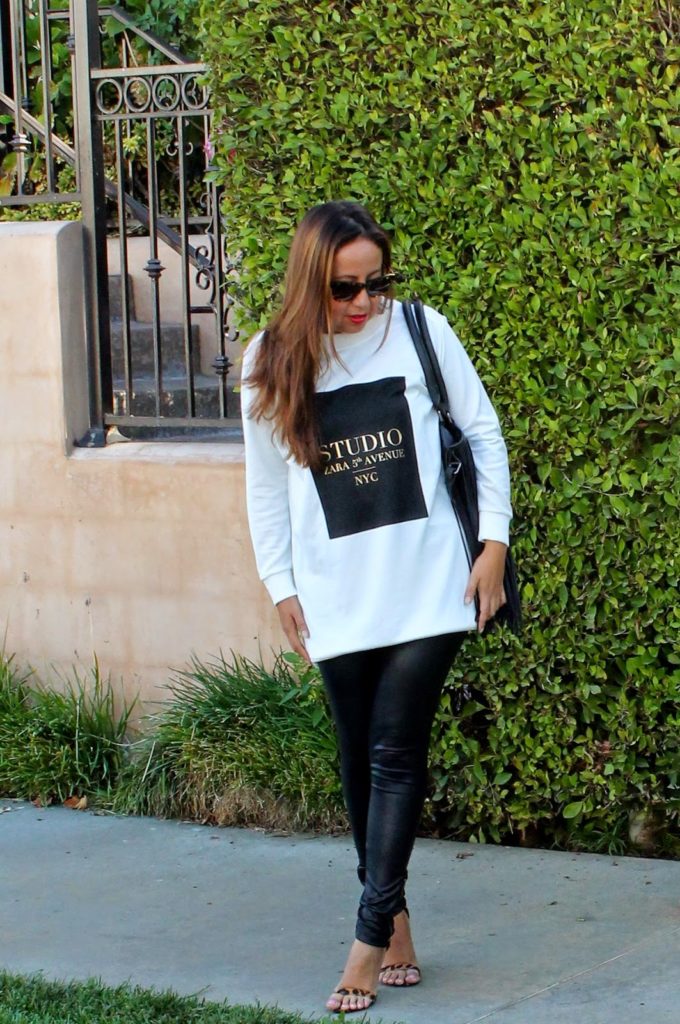 Hi beautiful people!
I'm finally back with a style post, and so happy to do so.
I find black, white, and gold to be so elegant and sophisticated. The combination is just perfect for any occasion. Don't you think? I just had to have this Zara sweatshirt when I saw it on sale right before summer. Can you believe I've been holding on to it for so long?
Well, it was kind of easy not to wear it since I haven't had much use for it here in L.A. The weather is still hot, with cooler temperatures in the mornings and evenings. So, I finally got to wear this fabulous sweatshirt with my favorite leggings. The leopard heels and fringe purse add a little rocker vibe to it for me. Love how the outfit turned out! Hope you like it. :))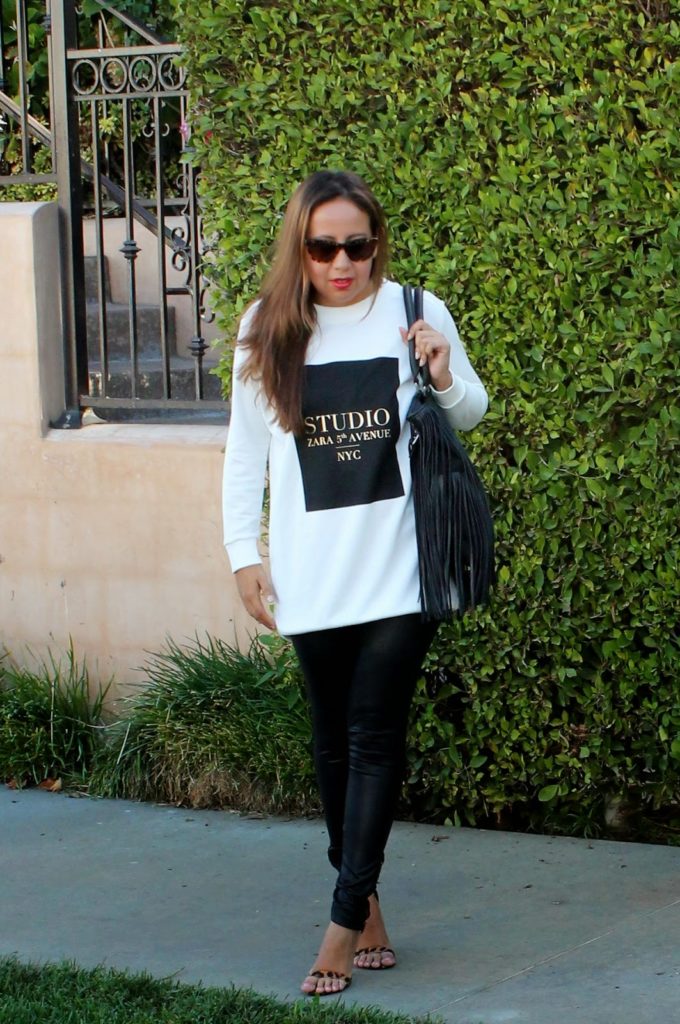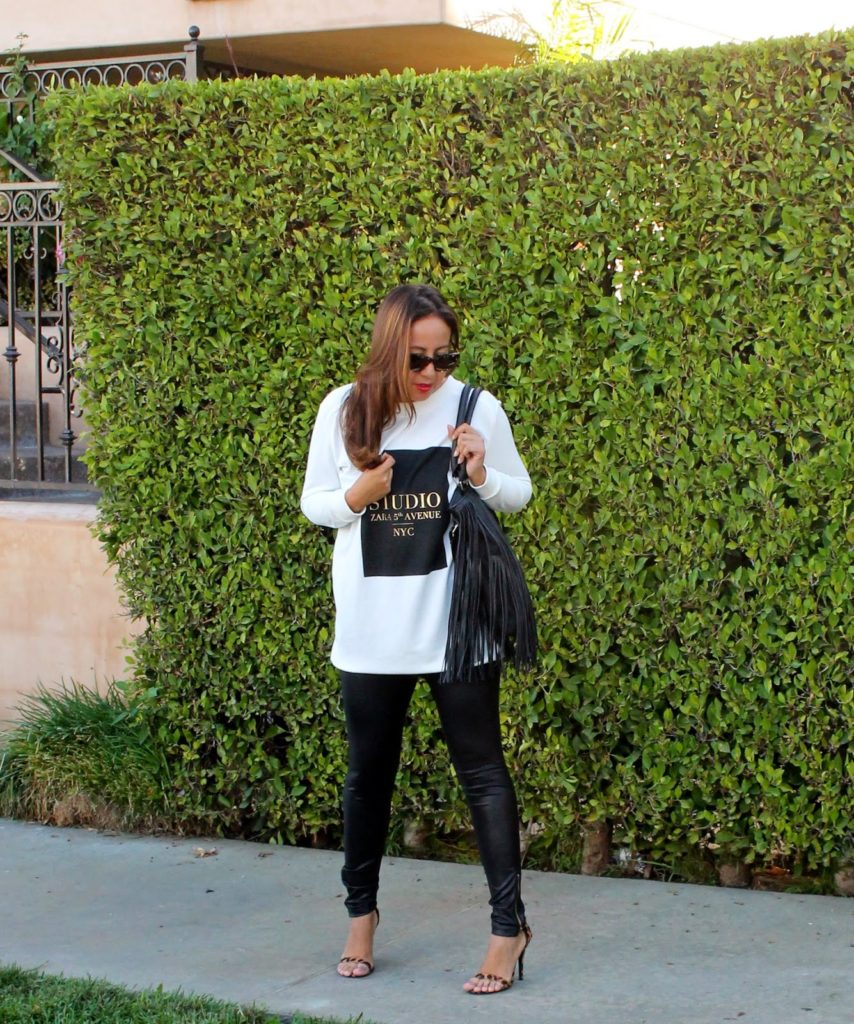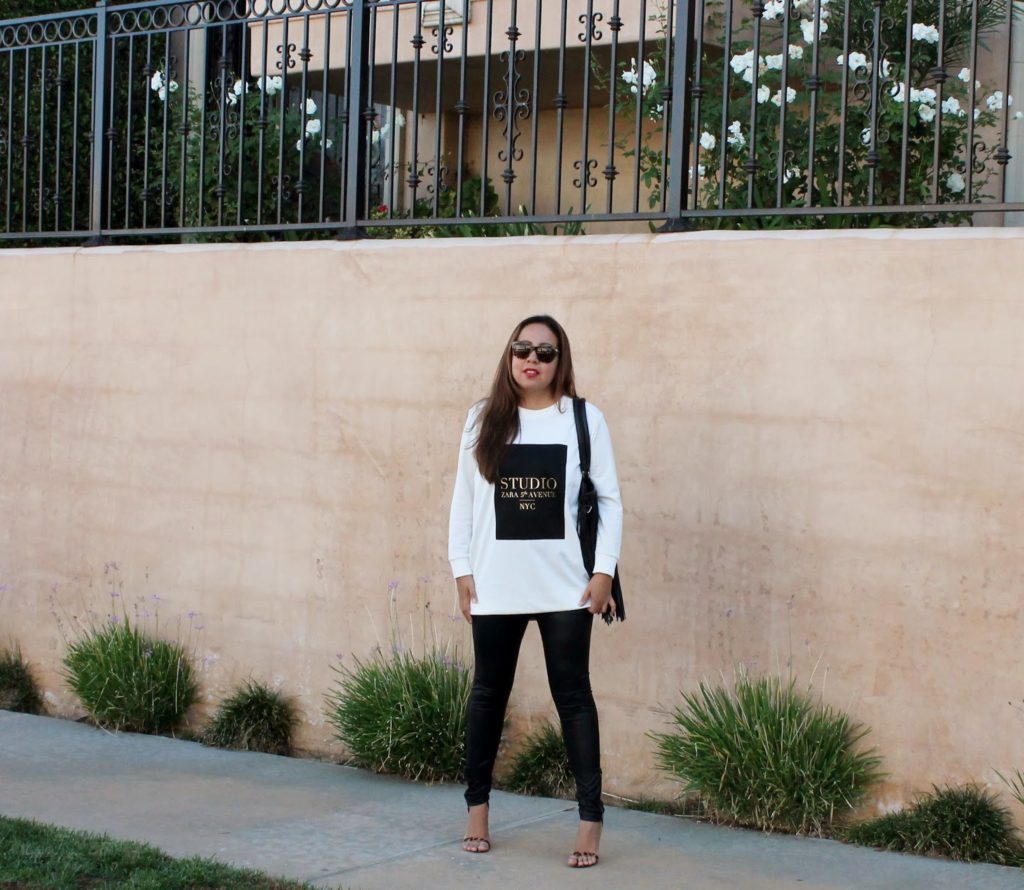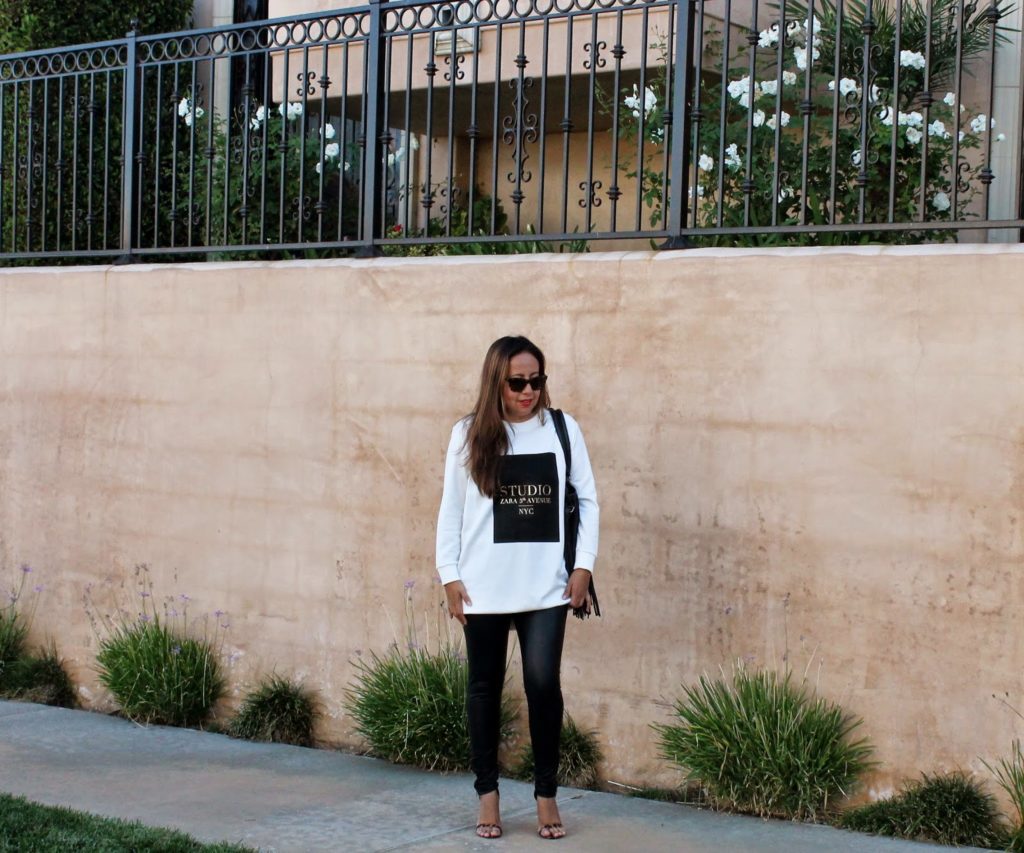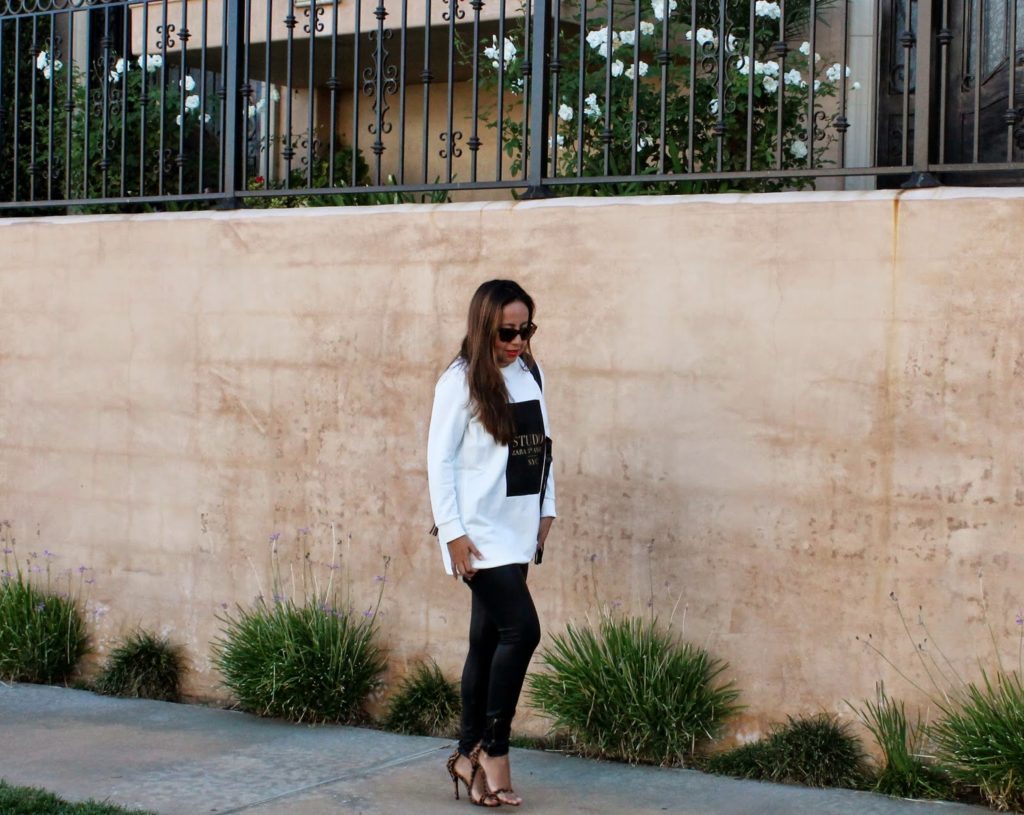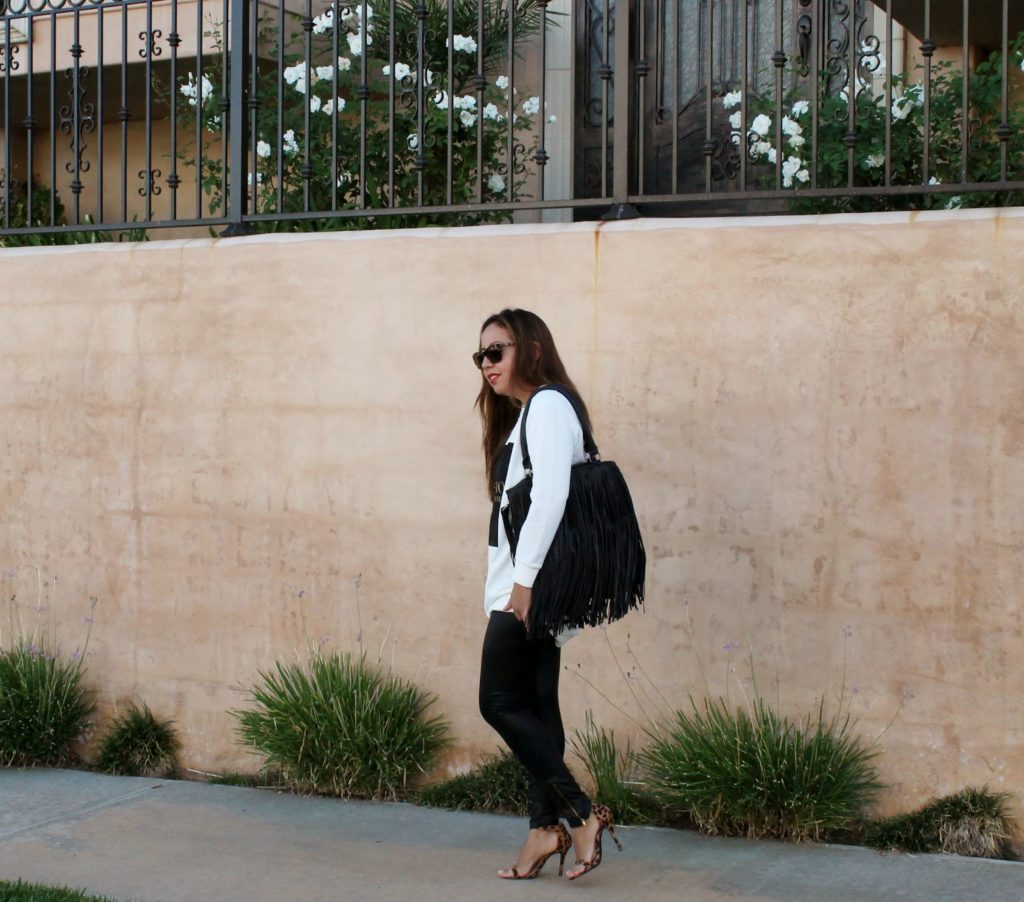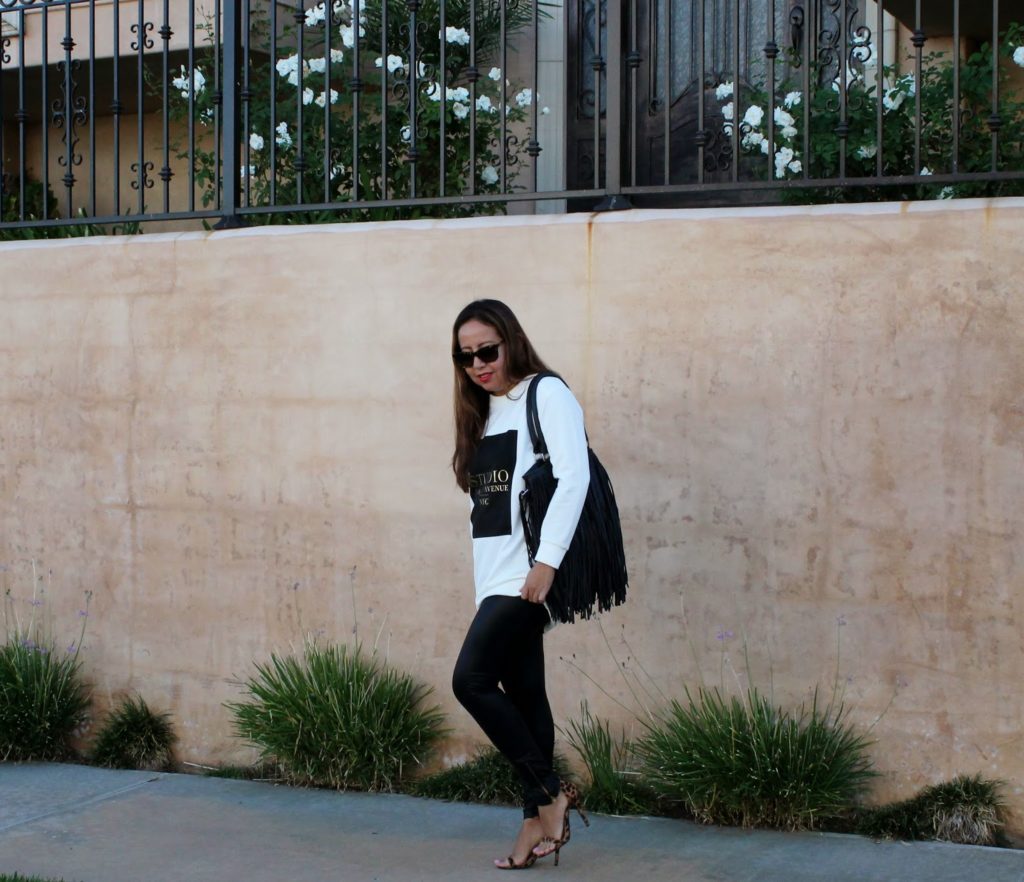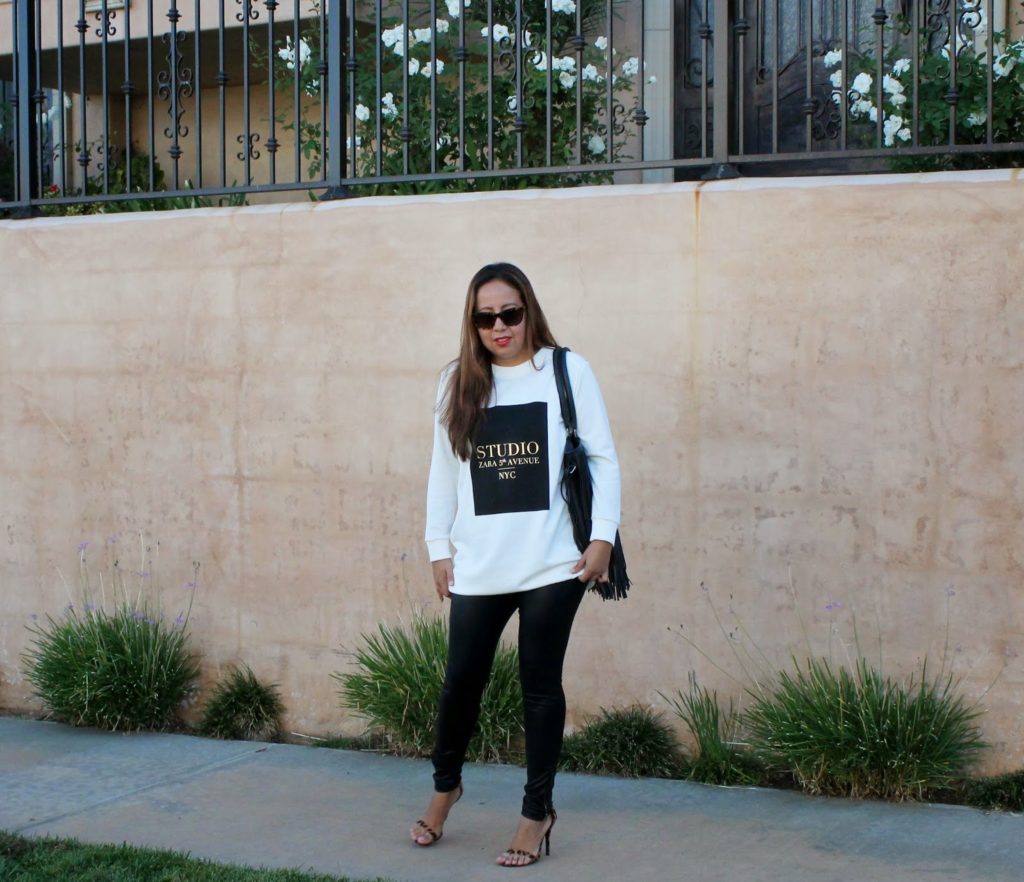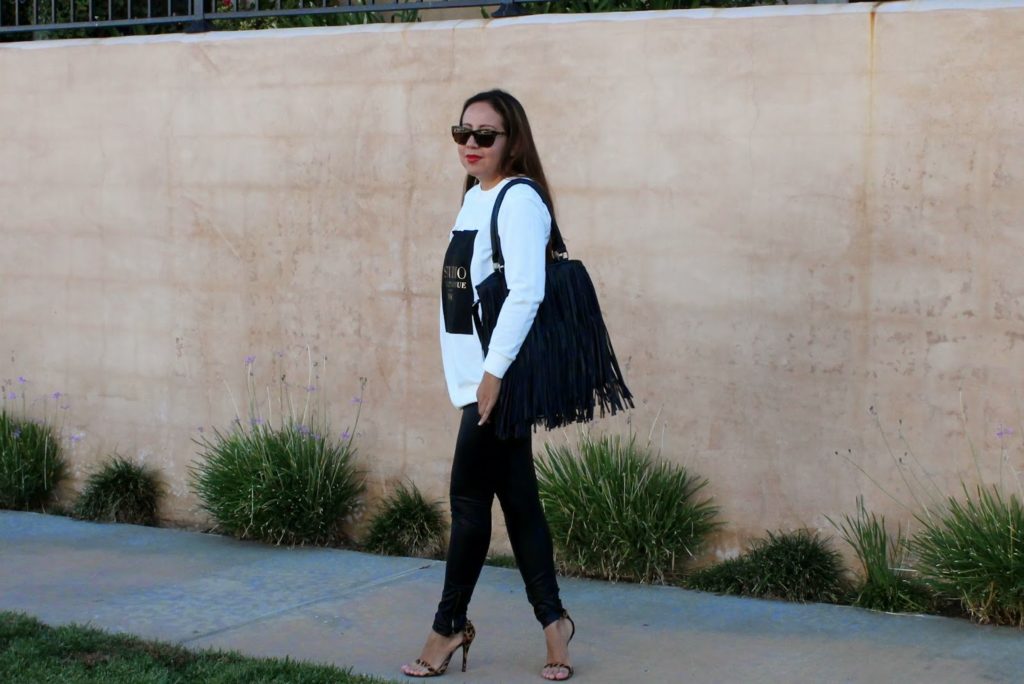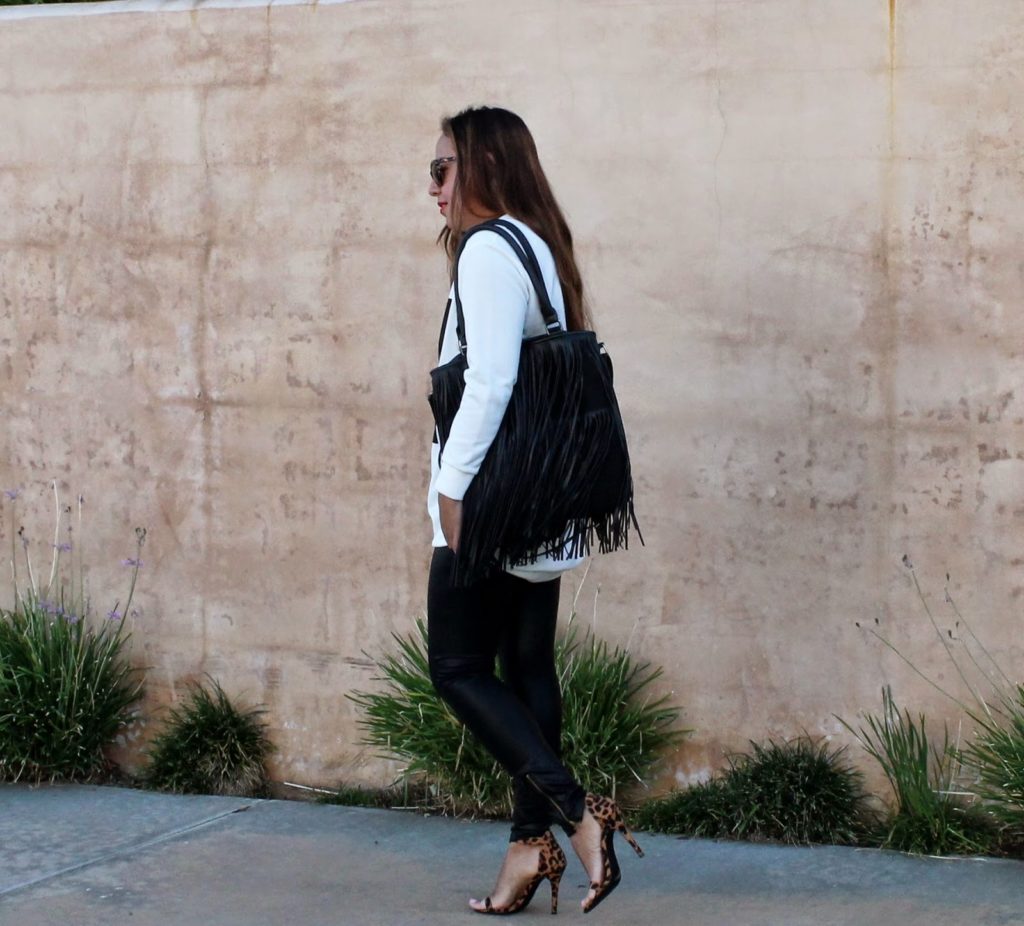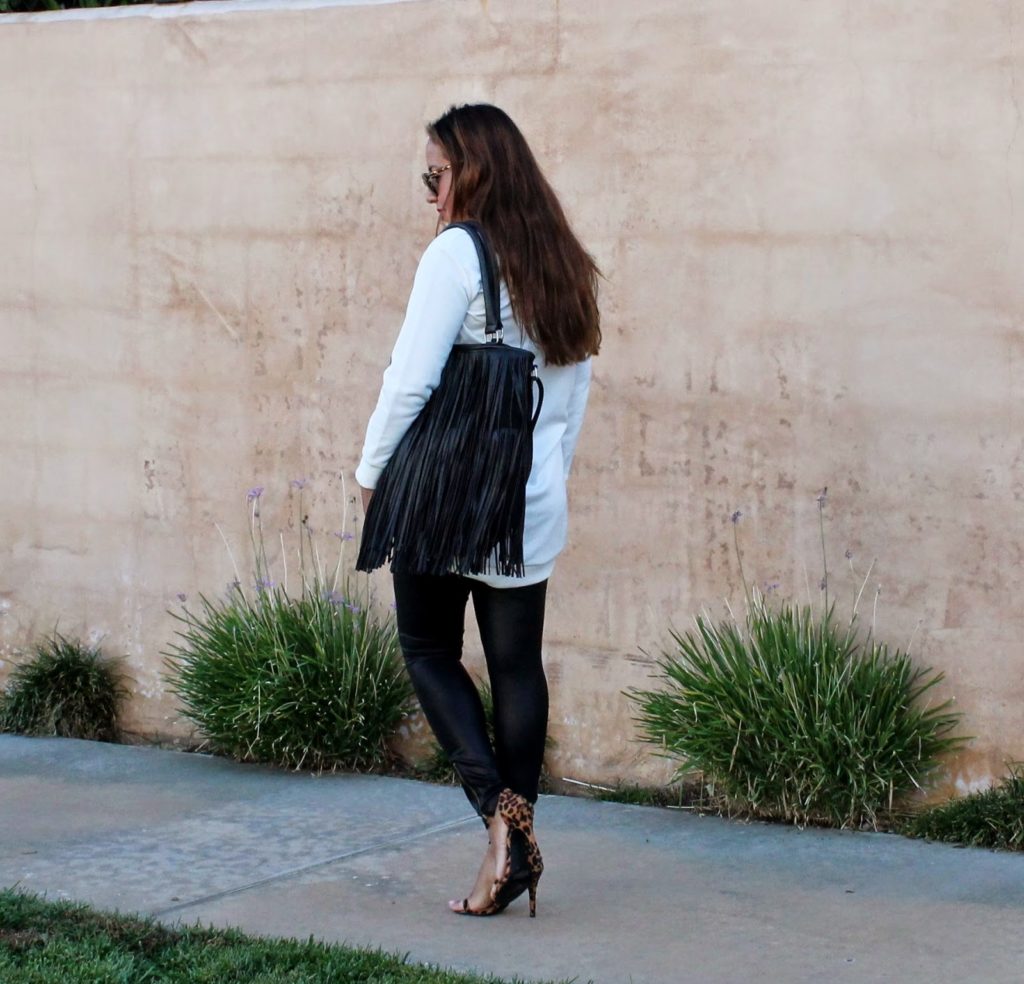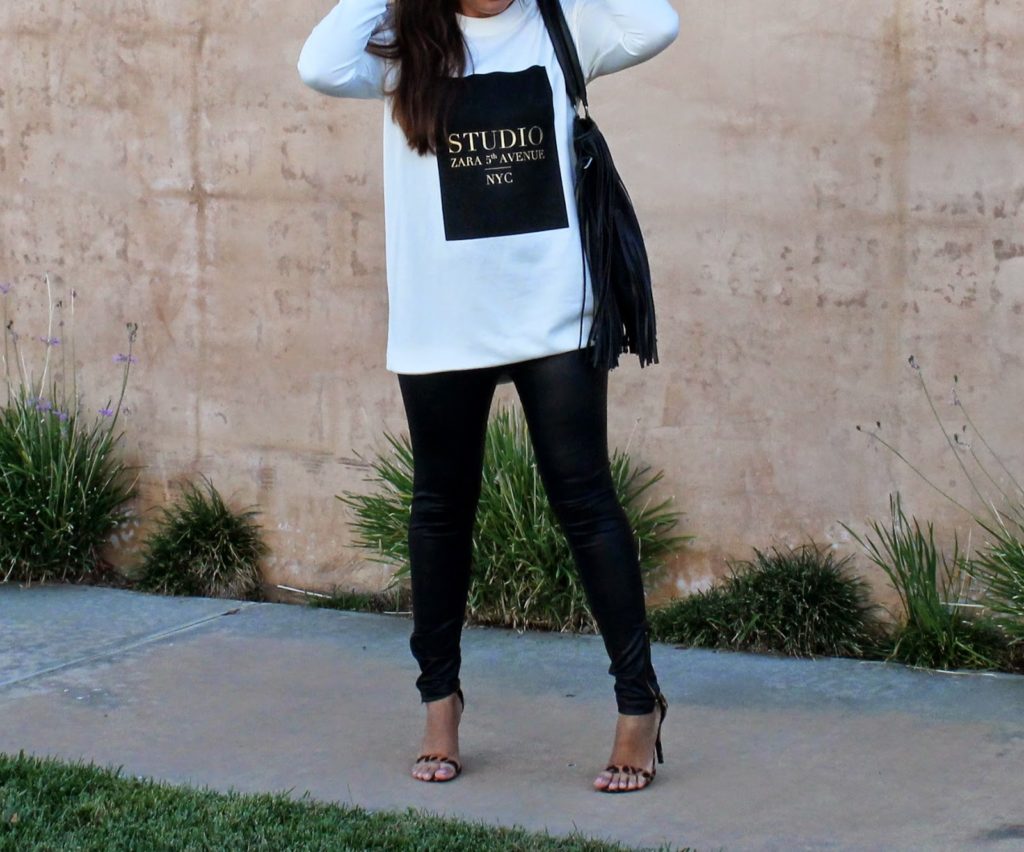 Sweater-Zara/Leggings-Forever21/Heels-Anne Michelle/Purse-Target