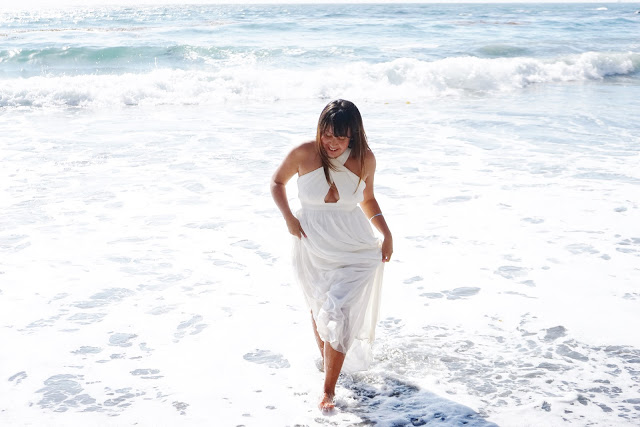 I present to you one of the most romantic dresses I own, in one of the most beautiful places on the California Northern coast line. Big Sur is between Los Angeles and San Francisco, and has some of the most amazing views you will ever lay eyes on. My friend Liz got married here last month and I was her Maid of Honor!
I was so flattered and happy that she asked me to be part of her big day. She is one of my dearest friends that I met in college. Now she lives in San Diego, but we have never lost touch since we gratuated in 2008. She is earthy, loves the ocean as much as me or more. It made sense that she chose such a magical place to get married.
I was lucky that she let us (the two girls in the bridal party) wear white. Yes, dream come true! Our friend Cat was Liz's bridesmaid, and we both went on the hunt for white dresses as soon as Liz told us that was the chosen color for us to wear.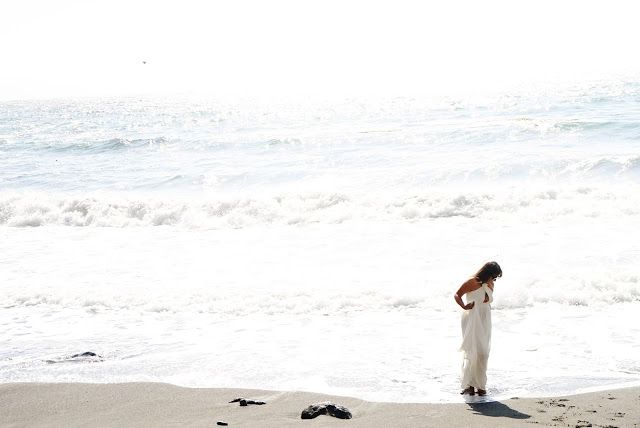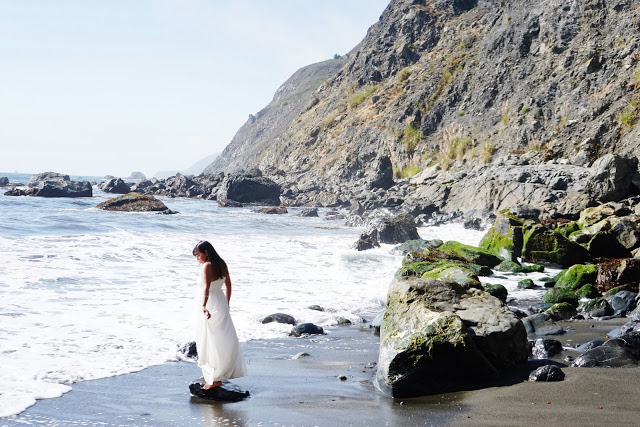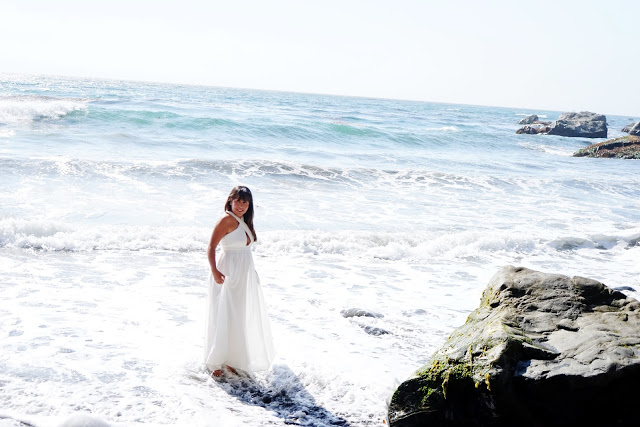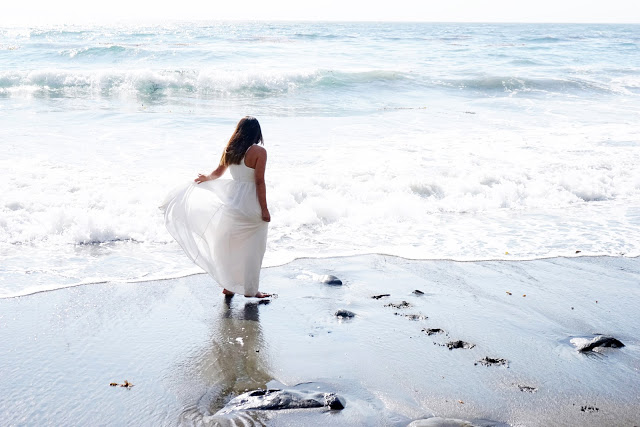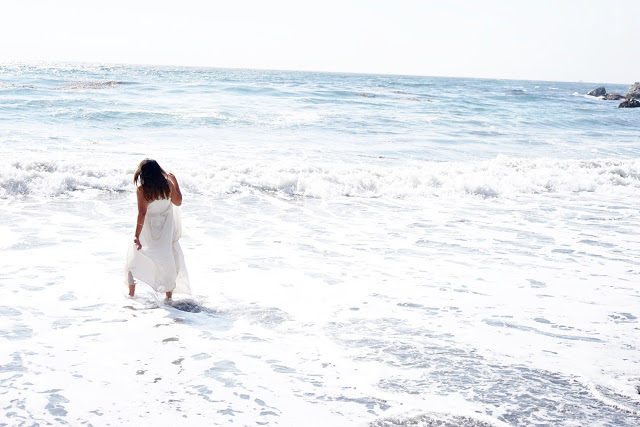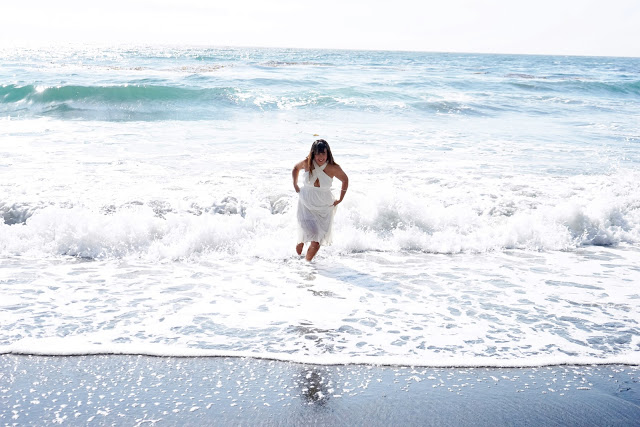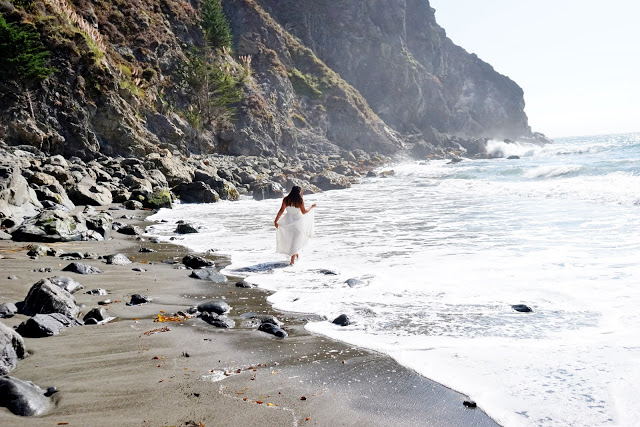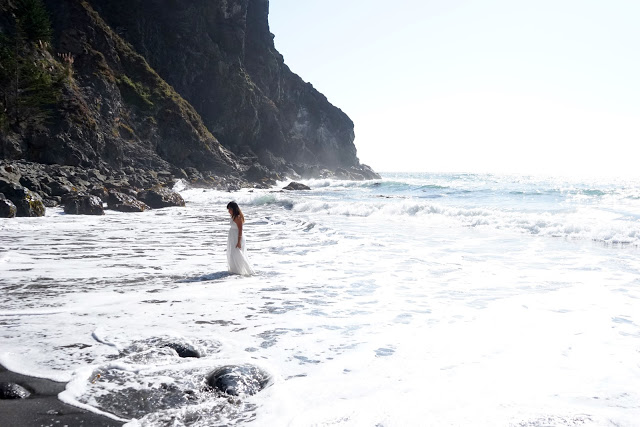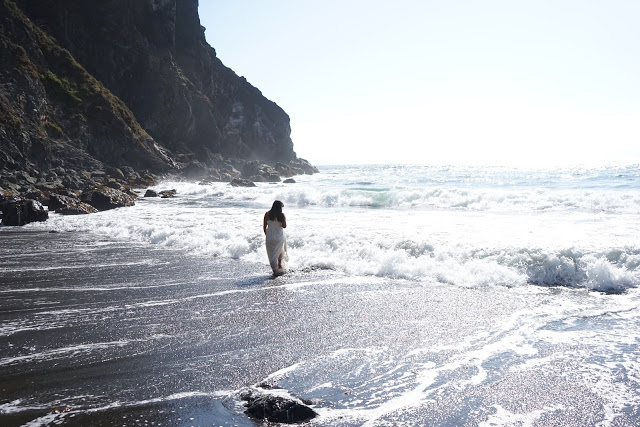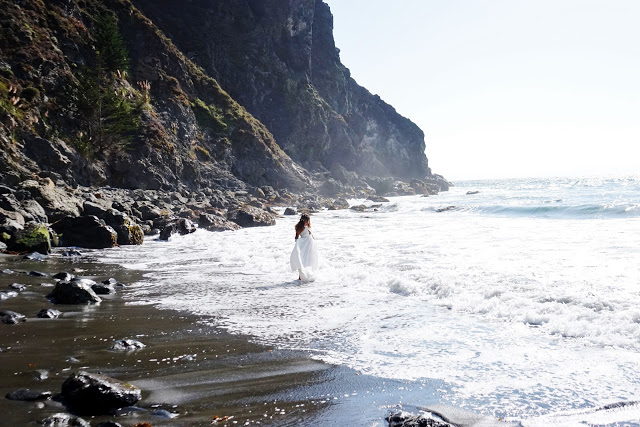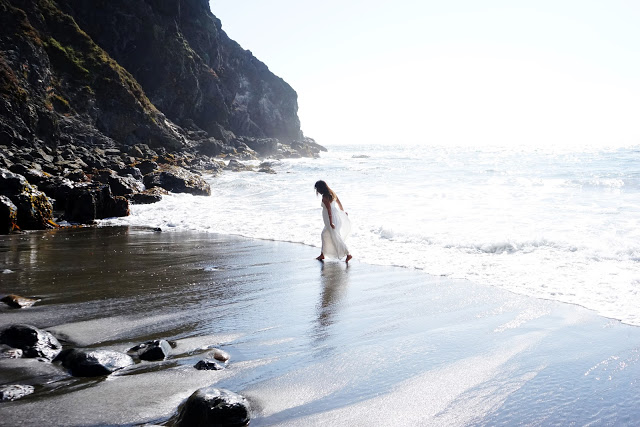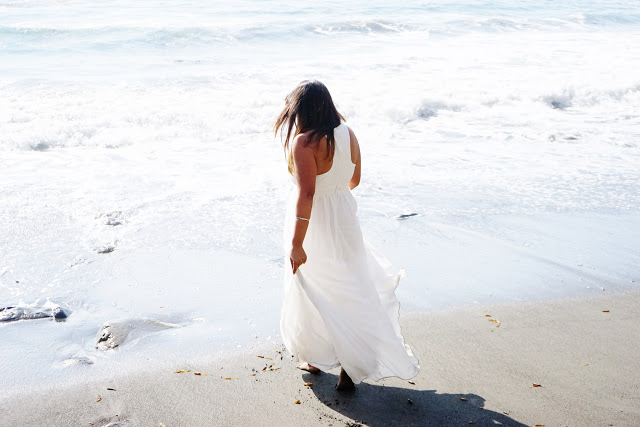 I found this romantic dress on ASOS online. I have become a big fan of this online store for the past year. They have the best sales ever with high quality fabrics & style to match. This dress was reduced down to $34! I just bought it as soon as I got it approved by Liz, you know since it was her wedding :)) The fit was perfect except for the length. I had to get that part altered. That's ok because it only cost me $20 to alter it. I was so happy with it!
The 15-20 minute hike to get to this spot where I shot the pictures was fun, and a bit dangerous. Cat and I hiked it down in our bridal gowns, and tennis shoes! We each fell on our asses and lived to tell the tale. We got to capture ourselves in this amazing place. I will forever love the memories made here. Check out the view from above of this beach on my
Instagram
!
Much Love,
Tania