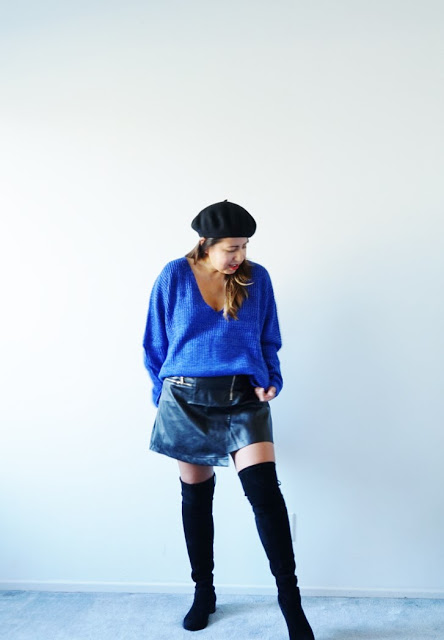 Happy new week beautiful people! I'm starting it off with this skirt and sweater combo bringing in the warm and chic vibes with
Dresslily
. The combination of a skirt and sweater is so good to me because, the weather tends to change up so much throughout the day during Fall. It can be cold in the morning, to warm, to windy, and then back to cold. Throwing on a sweater over a t-shirt or blouse allows me to take off layers when it starts to warm up or vice versa. I also love how I can change up the look with a warm slouchy sweater.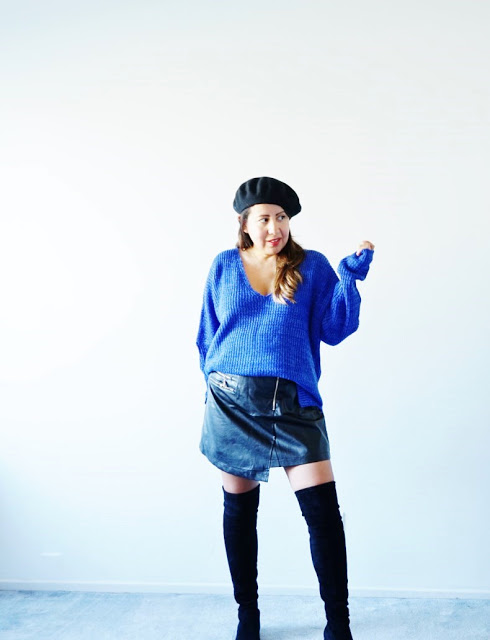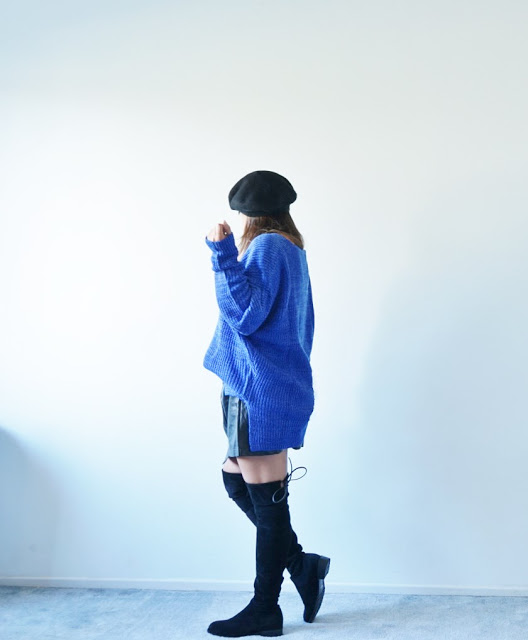 This is my second time collaborating with Dresslily and the ordering process has been great. I do have to say that you may have to wait up to 10 business days for your order in some cases since it's coming from China. So just order in advance if you need your outfit for a special occasion. The quality of these two pieces is good. The sweater is soft not itchy, and the faux leather fabric is soft, not stiff at all. I do love these two pieces I received from the online store and I would order again in the furture.
What do you think of this look? Would wear this combination? Let me know! Hope you are all having a great season :))
Much Love,
Tania
*This is a sponsored post, all opinions and thoughts written are my very own.