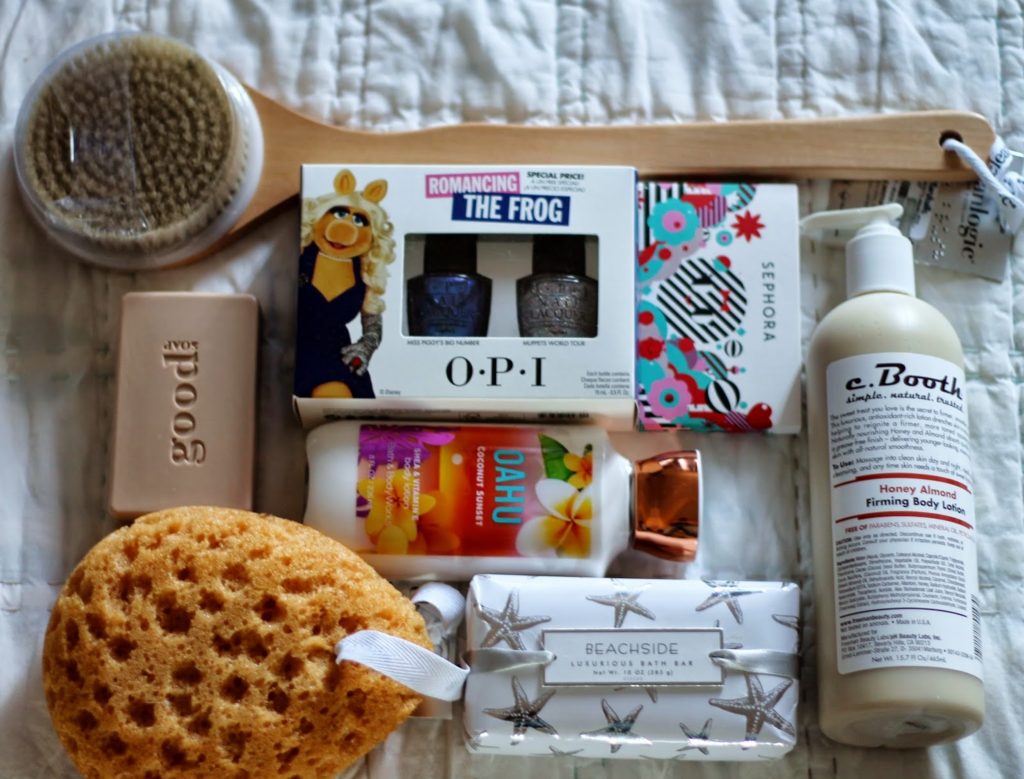 I wanted to share some beauty gifts I received from my dear friends. Gifting beauty products is such a great idea! You get to share some of your favorite things, and feel good about pampering your friends as well. I have to say that I am already in love with 3 things you see here.
*The first being the Oahu Coconut Sunset Lotion from Bath & Body Works, it is simply intoxicatingly delicious. It contains shea butter, and vitamin E. No need for perfume because this scent will keep you smelling amazing all day. Perfect for a date. :))
*The second is the Good soap! I love it so much because it smells of vanilla, and coco butter. Vanilla is one of my favorite scents, because it has a nice calming affect on me.
*
*The third is the C. Booth Honey Almond Firming Lotion, which leaves my skin so soft. Not greasy at all. This lotion is free of Parabens, Sulfates, Mineral Oil, and Petrolatum. A big plus if I may say so. It is also not tested on animals! The scent has a delicate subtle sweetness to it, which I love.
I highly recommend all three, if you love wonderfully scented lotions and soaps.
Hope you've enjoyed my mini review of these delightful products.
Tania