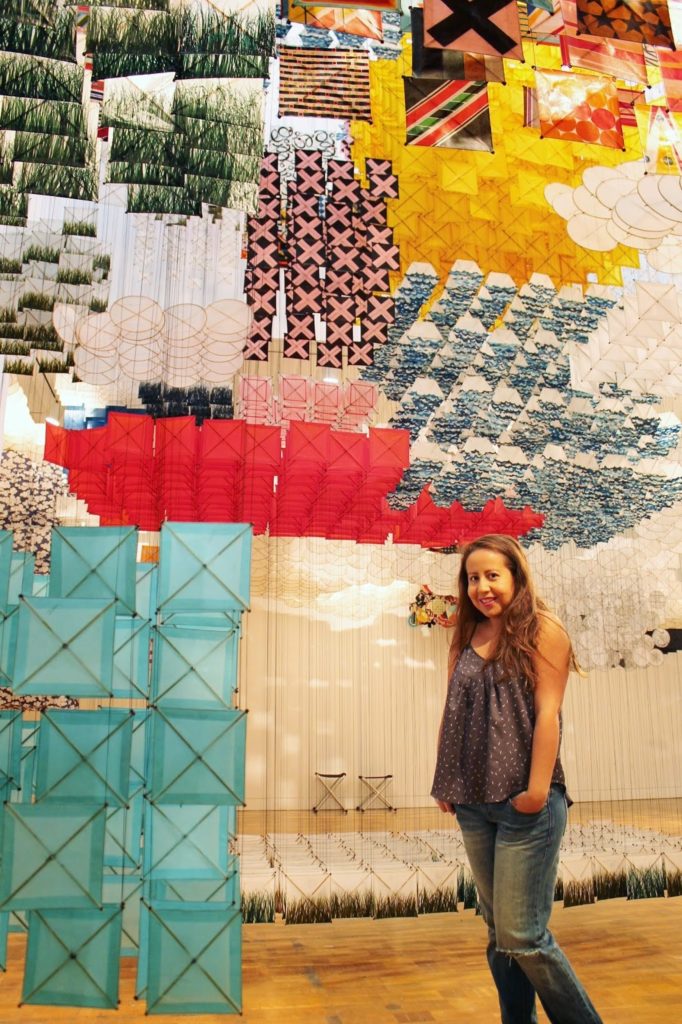 I was just like a kid in a candy store while visiting "The Gas Giant" exhibit by Jacob Hashimoto. My friend Nicole introduced me to it via Instagram, and I asked her to join me on my trip to the MOCA at the Pacific Art Center. Happy she agreed to come!
I can't explain how amazed I was by this experience. It was like being in another world, a dream like experience. The art is inspired by traditional kite making, is made of fiber glass, and thousands of thin paper sheets. The patterns, shapes, and colors transported me to magical places…no seriously, it was incredible!
I was literally in awe, inspiring me to attempt a small installation of my own here at home. I wish I had the time to do it. Enjoy the pictures, and let me know what you think!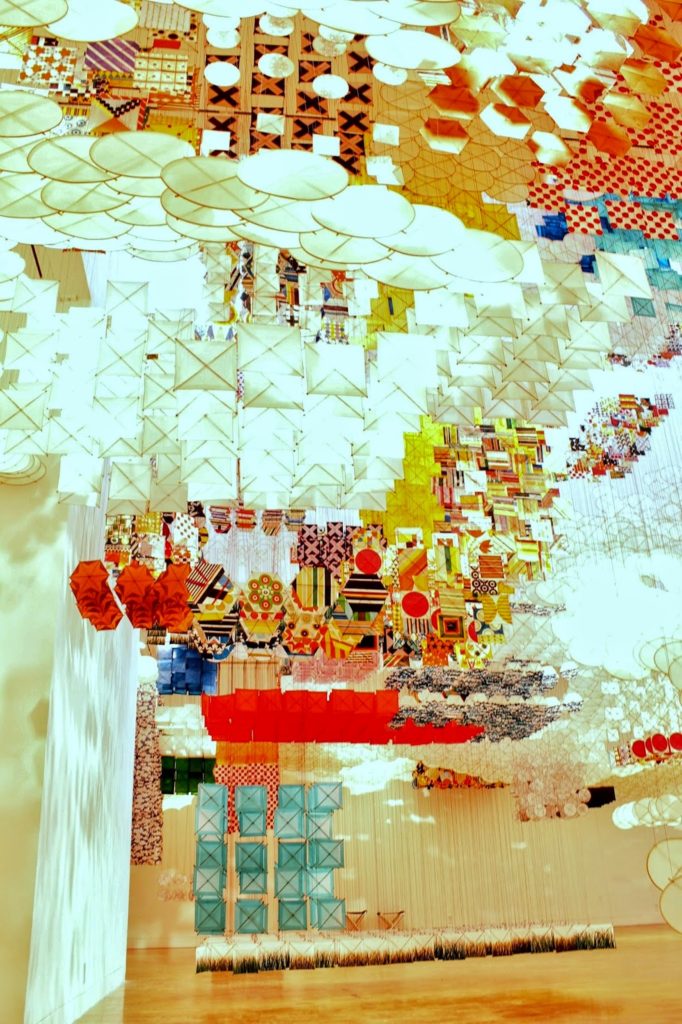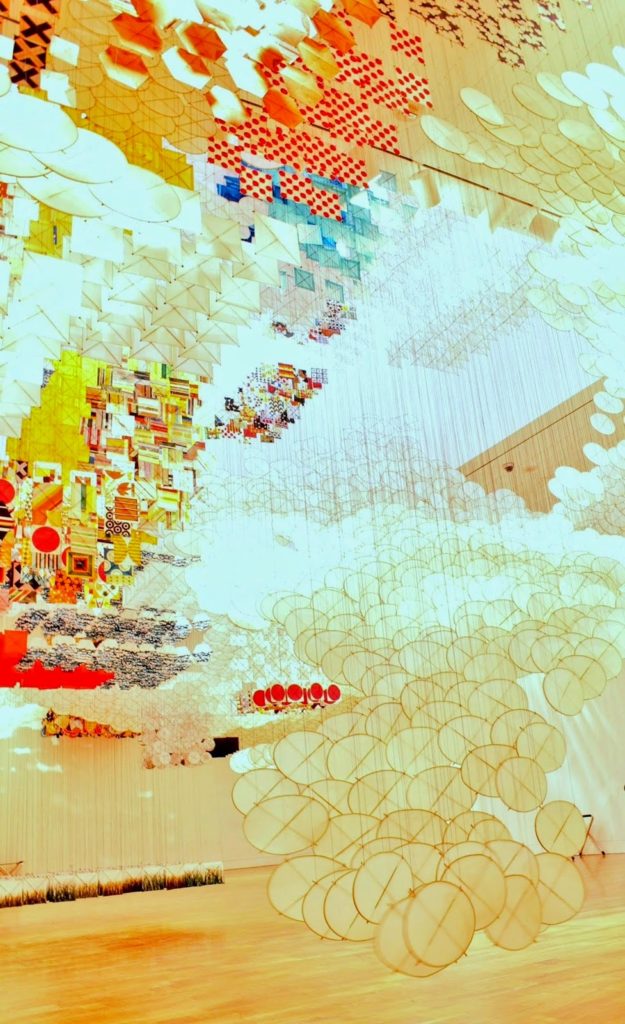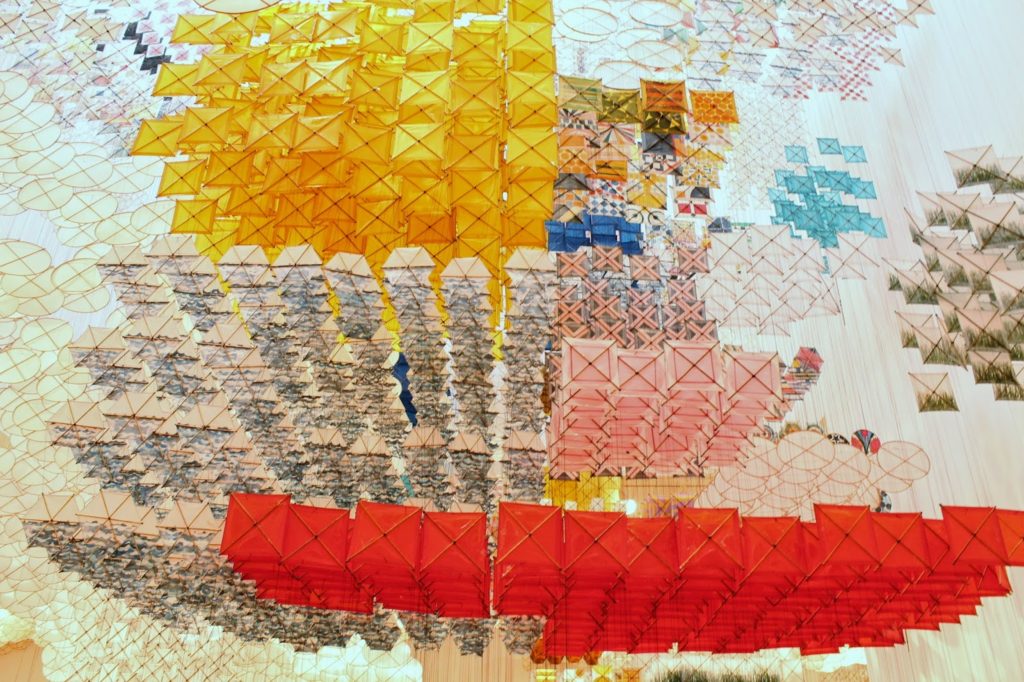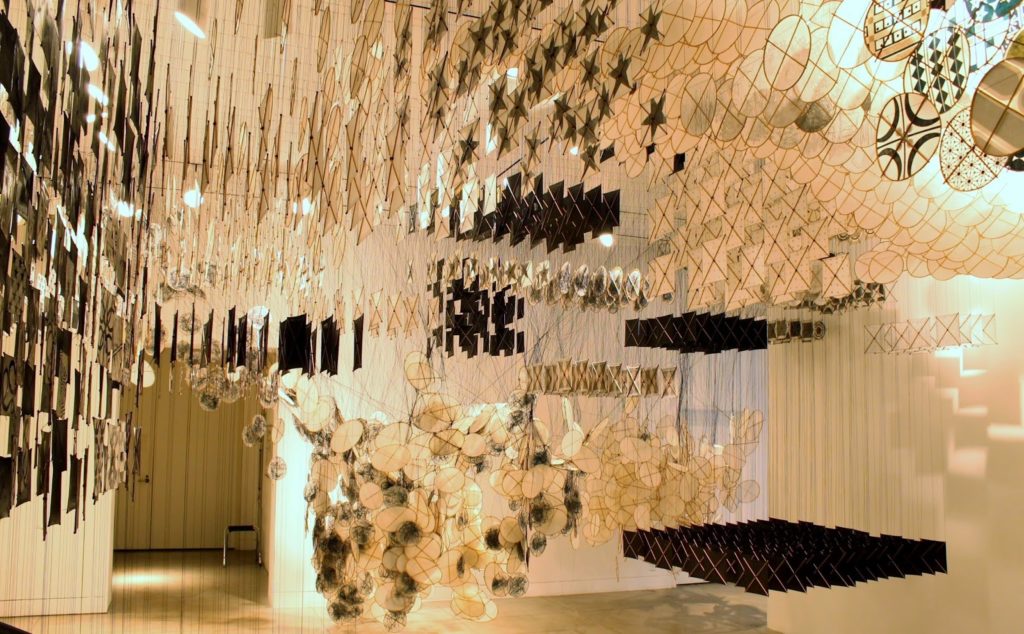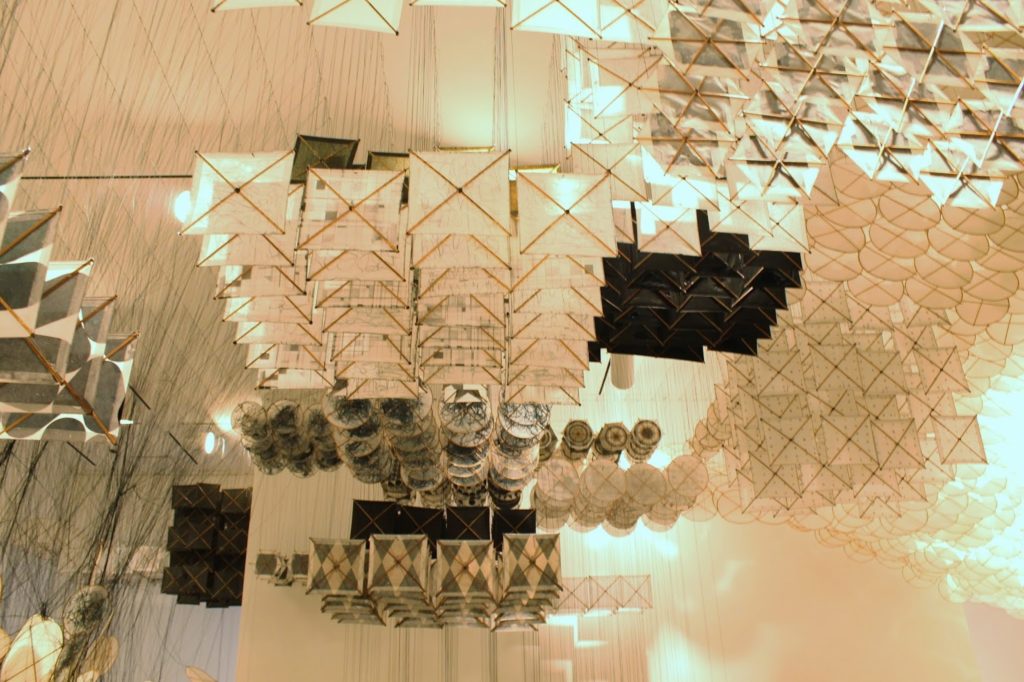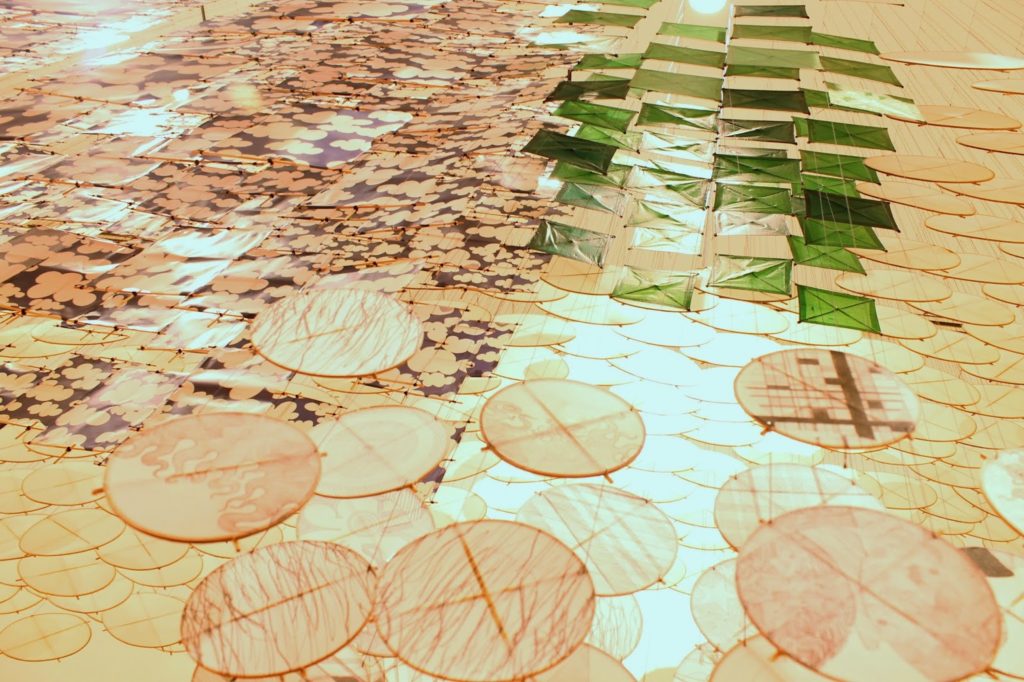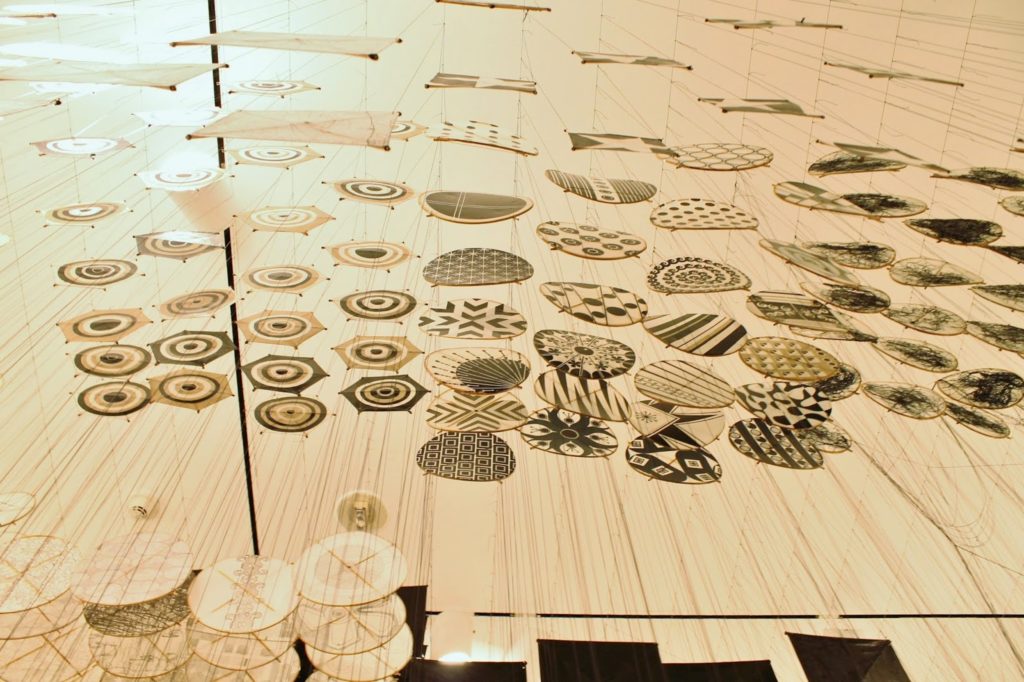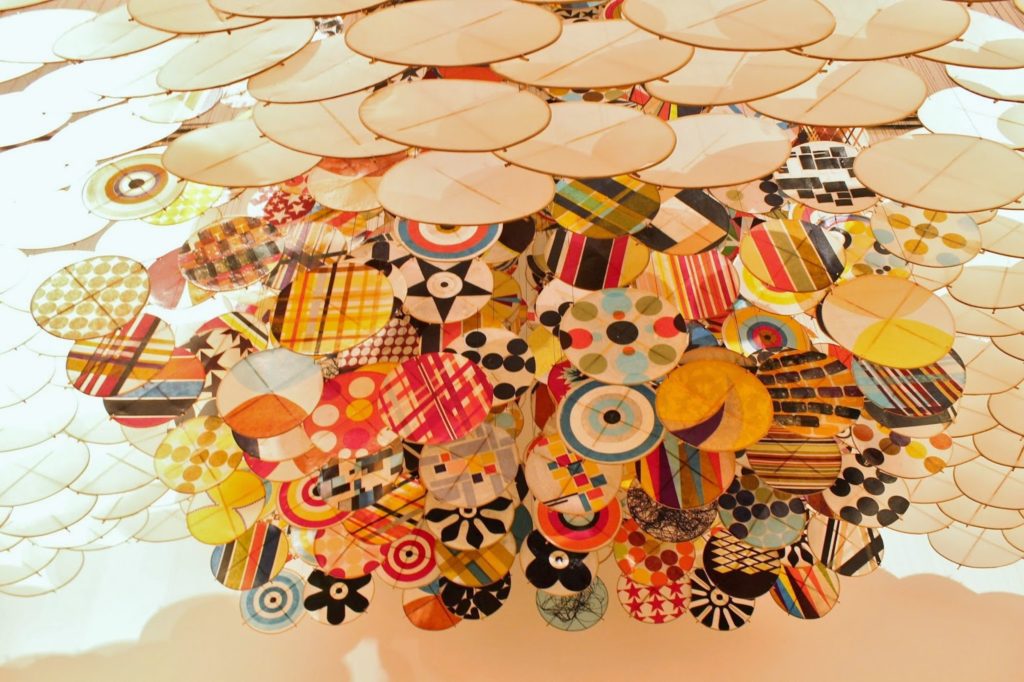 Tania