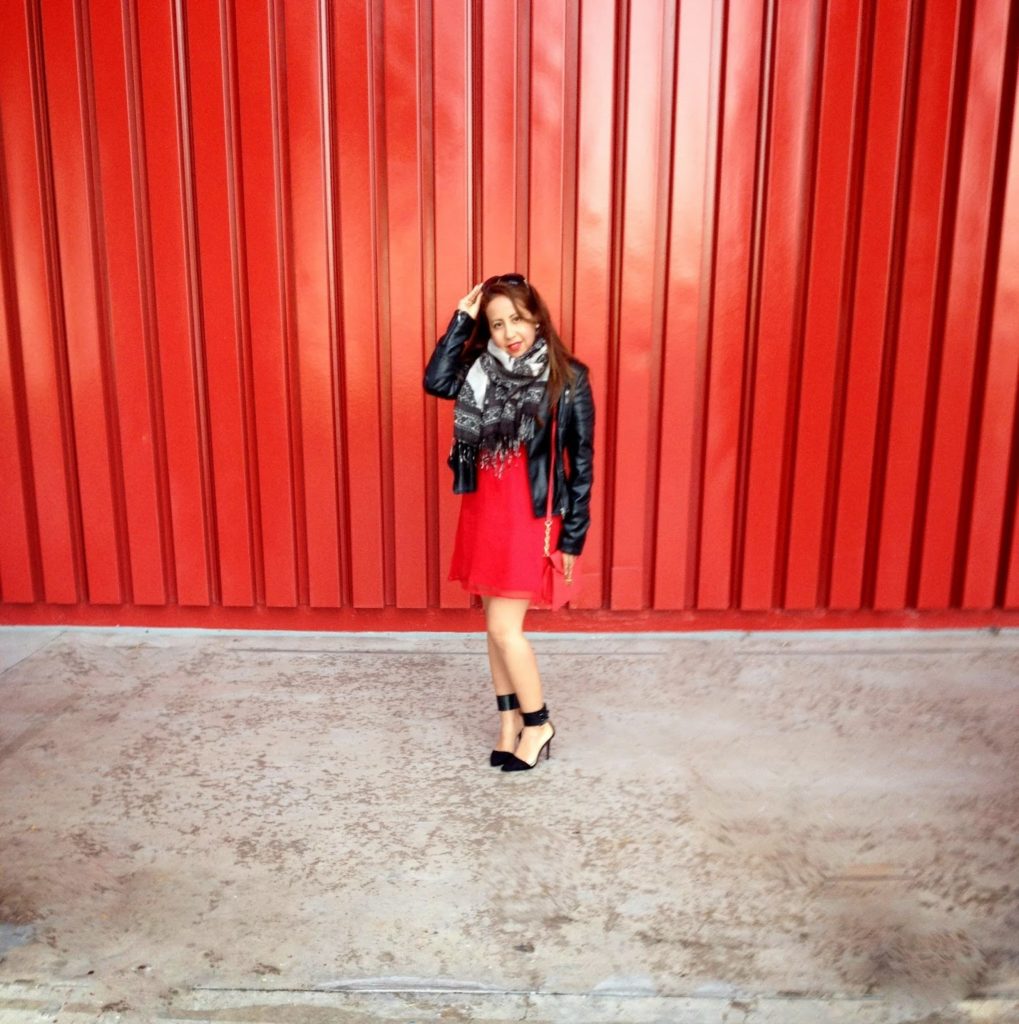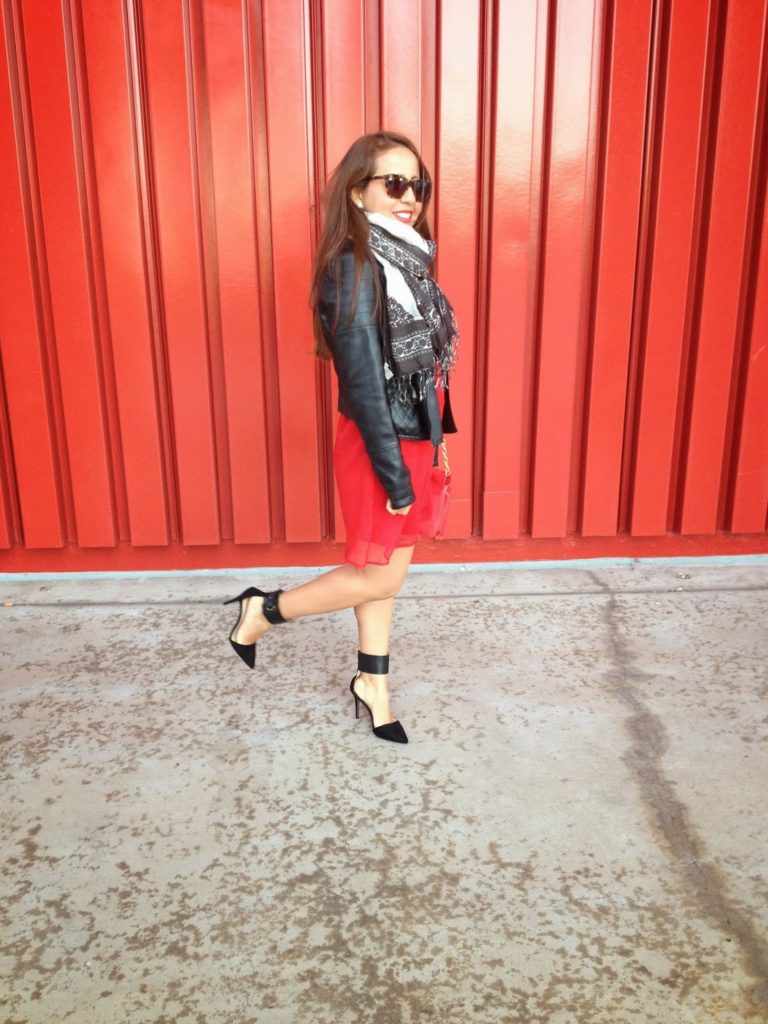 For those of you who have followed me for at least a little while, you may be aware of my love for this color combination. Black on red or vise versa is extremely sophisticated, not to mention a classic color combo.
It is interesting for me to hear someone say that they are afraid to wear red. Especially this shade of bright red. There is nothing to fear ladies and gentlemen. I personally think red looks amazing on everyone! No matter what skin tone you have, or hair color, no need to fear. In my opinion it looks very adorable on people with red hair!
Hope you like this look, and if you don't have much red in your wardrobe, go out and buy some. I guarantee you will get at least one compliment.
P.S. Don't mind the messy hair in the second pic, it was a windy day. Haha!
I am linking up with
Living In Color Style
and
Stylin' in St. Louis.
Love this link up, check it out
here!
XO,
Tania
Dress- Francesca's/Jacket- Max Studio/Heels- Zara/Scarf- Old