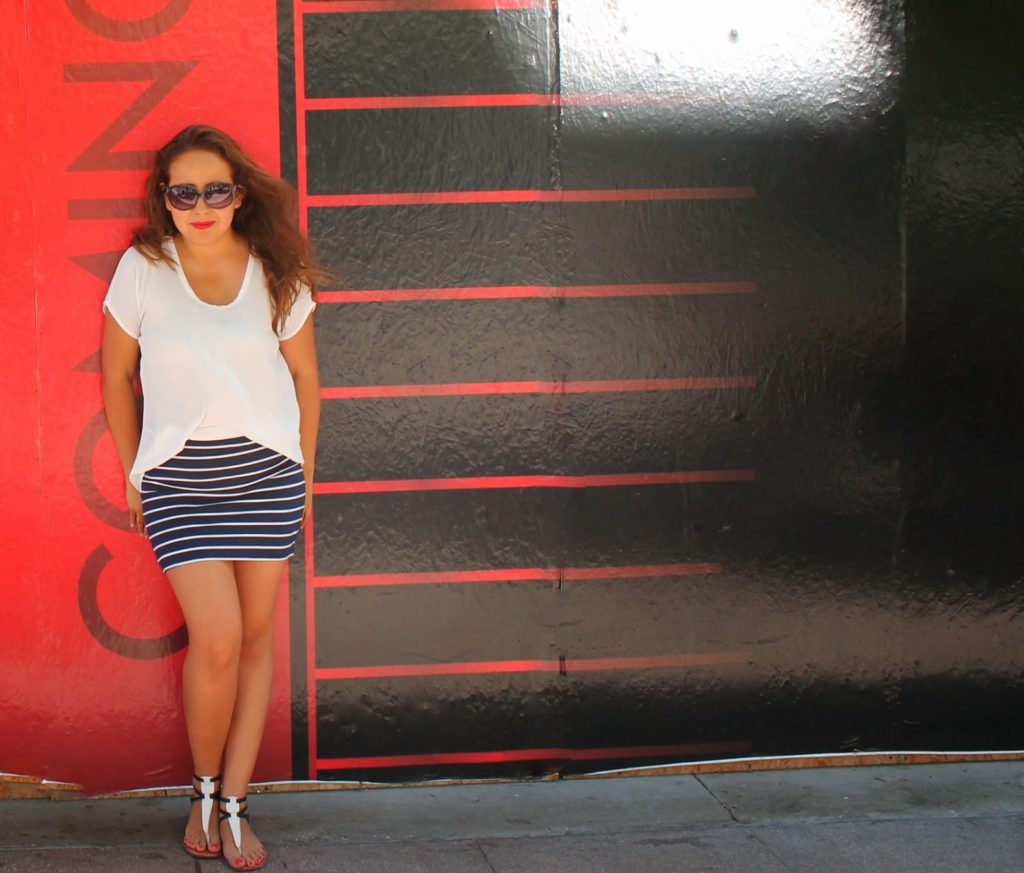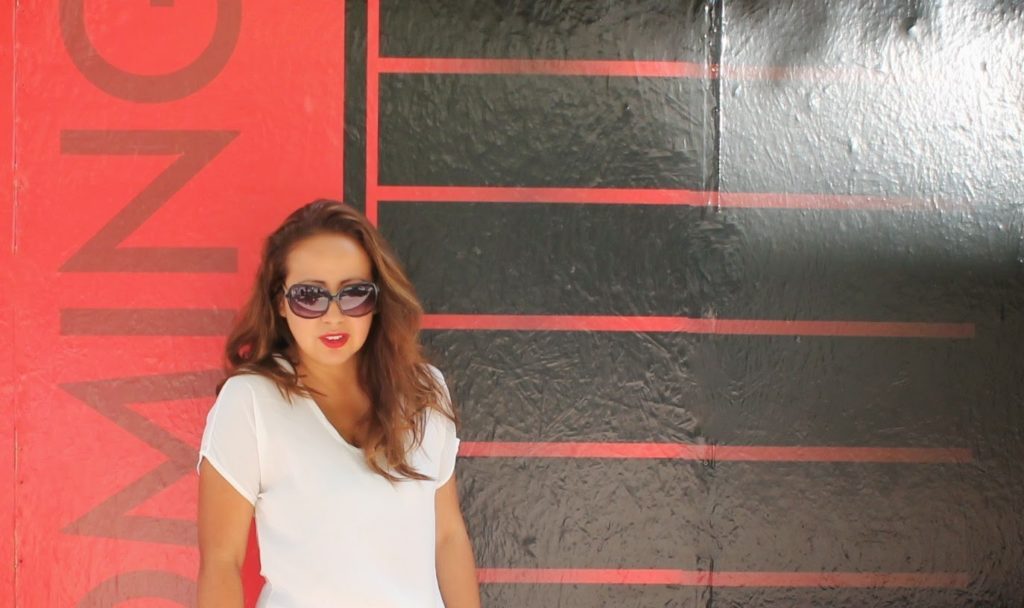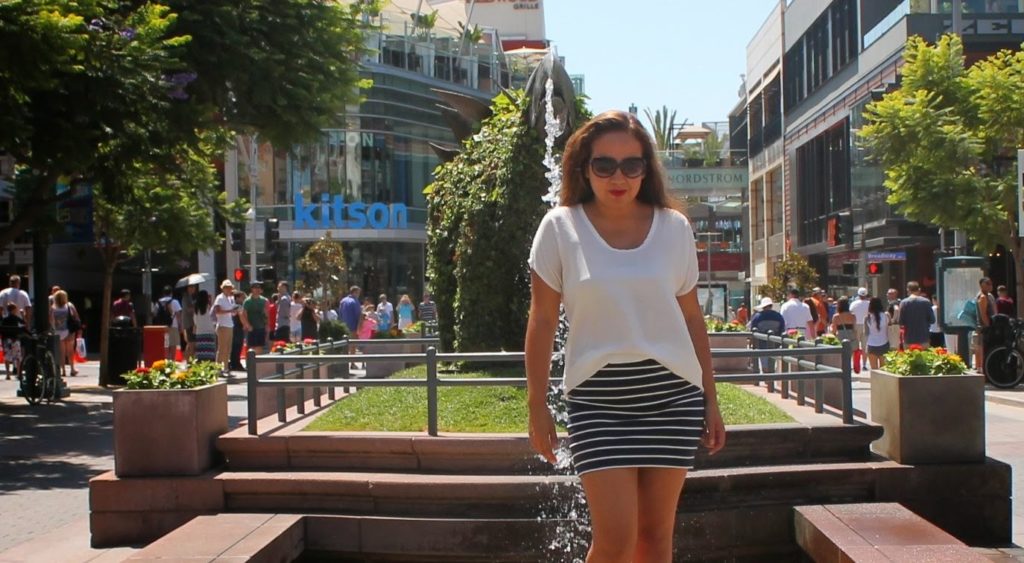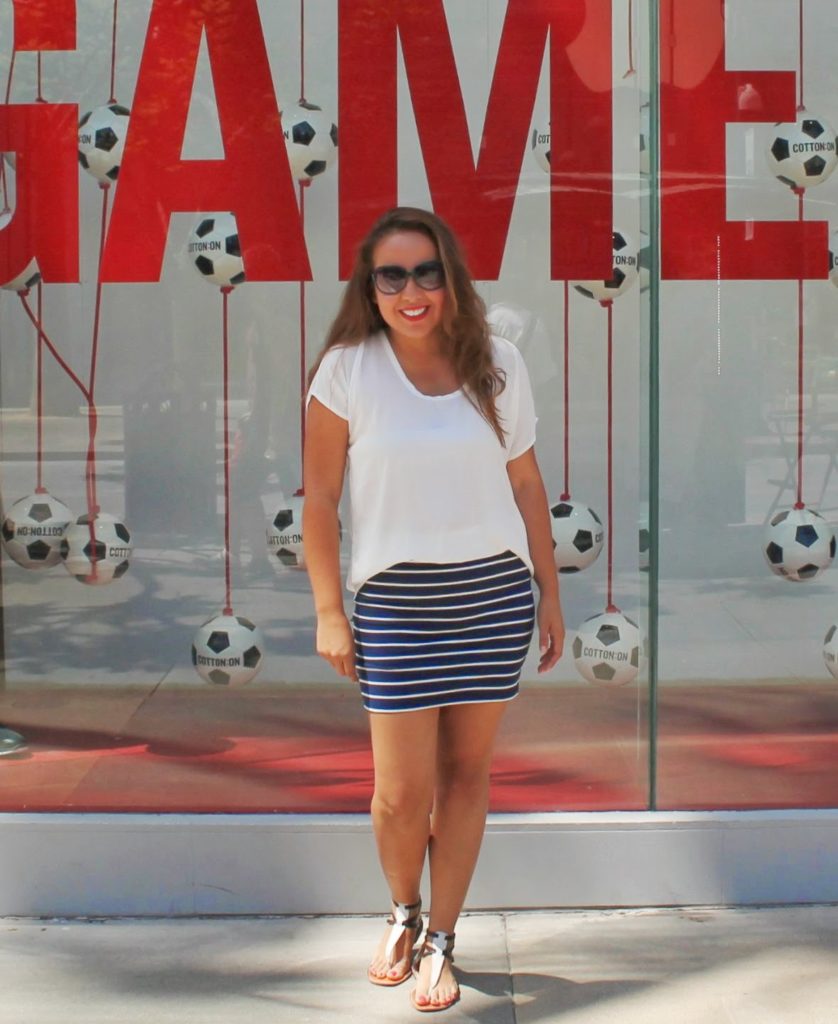 This past weekend I hung out in Santa Monica. This is the outfit I chose while out on a stroll. I also managed to catch the World Cup final game at a little bar down the prominade with Natily. Watching the game with a bunch of Argentina fans was fun, and the Germany fans stayed quiet until the very end…when they won. HEHE!
Now on to the outfit. I fell in love with this skirt here at Forever 21! You will not believe the price. It was less the $7.00. I could not pass it up, and the cotton quality on this skirt is great! I felt comfy in my loose white top and stylish paired with the striped skirt. Navy and white stripes make me happy. :))
Comfort is my number one when it comes to dressing. Dressing with style, that also goes hand in hand for me. I shop with style on my mind always, it has never been about the brand. Not for me. While of course I prefer great quality, so I do care if the clothes are well made.
Are you a brand lover? I do have brands I love, but I won't buy something just because of the brand. In fact, I don't like purses stamped with the brand name on it at all. It's a little too much for me. I am okay however with a brand embelishment, like gold, or metal of some sort. A fine detail is oh so classy! I'm curious, what do you look for when shopping for clothes?
Love,
Tania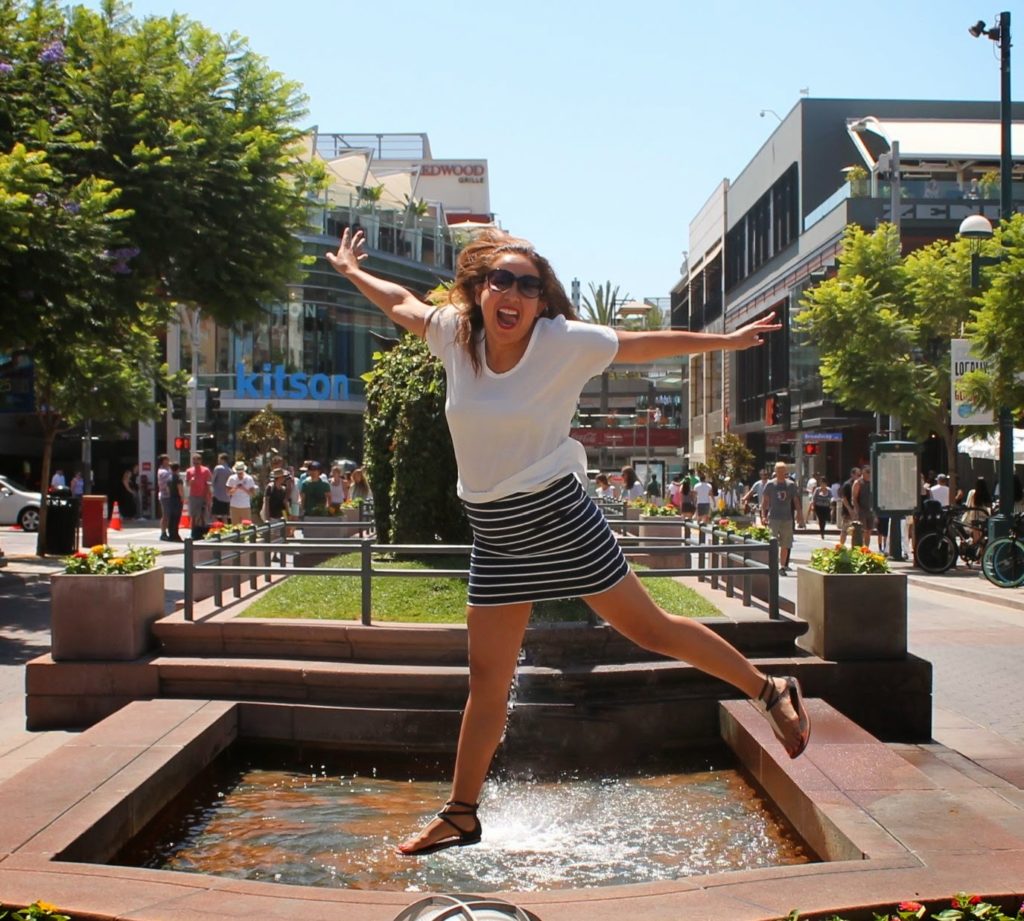 "Some people never go crazy. What truly horrible lives they must lead."
-Charles Bukowski
Blouse-Soprano, Skirt-Forever21, Sandals-GAP