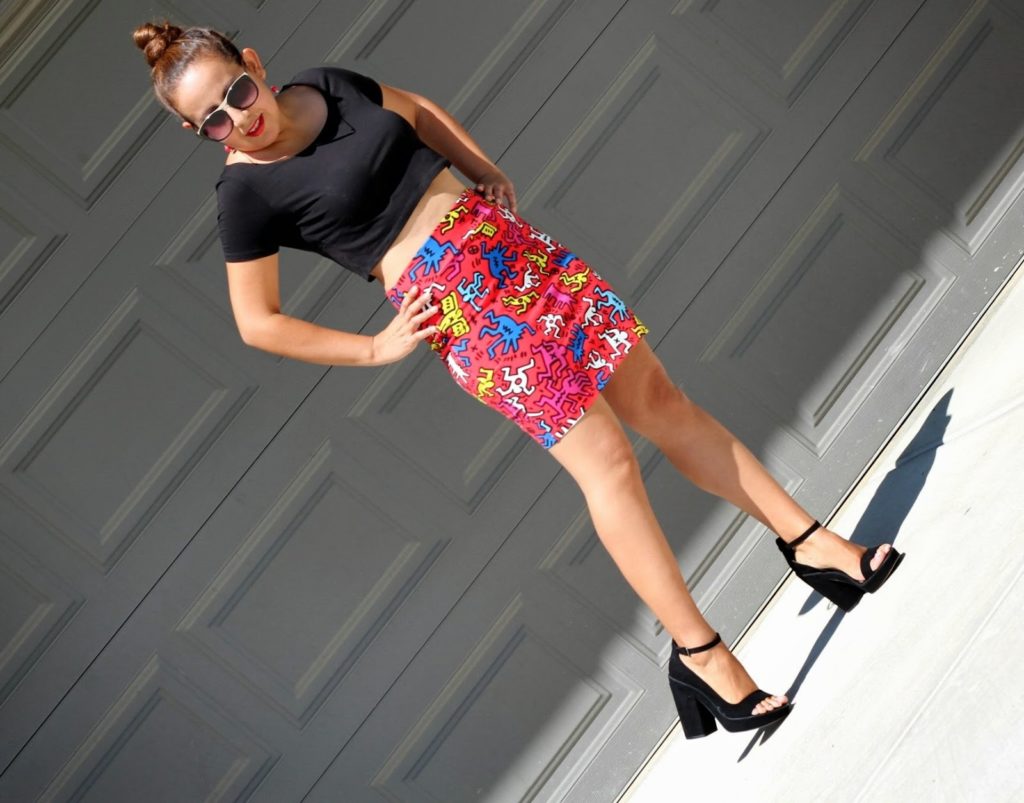 Do you believe in serendipity? It was an accidental discovery of something I was not looking for. This is what happened to me when I found this Keith Haring printed skirt. There was a sort of magnetic pull to it as soon as I saw it at the store. I literally almost jumped up for joy!
I have been a fan of Keith Haring for almost ten years now. Being in the presence of his art makes me feel alive. No really, I know it's corny, sappy, or whatever you want to call it. I just can't help but love the images he drew. To me his art is so precise, and perfectly designed to wake you up, to make your mind wonder. "What do these symbols all mean?" I think to myself. Well, let me stop now before I go on, and on about Haring's art.
I love this skirt, because I find it so creative. It is such a fun, and cheerful piece to wear. Perfect for a party, or a museum day for me. I wore my hair in this up-do to emphazie a more sophisticated look, inspired by the art I'm wearing. What do you think of this look?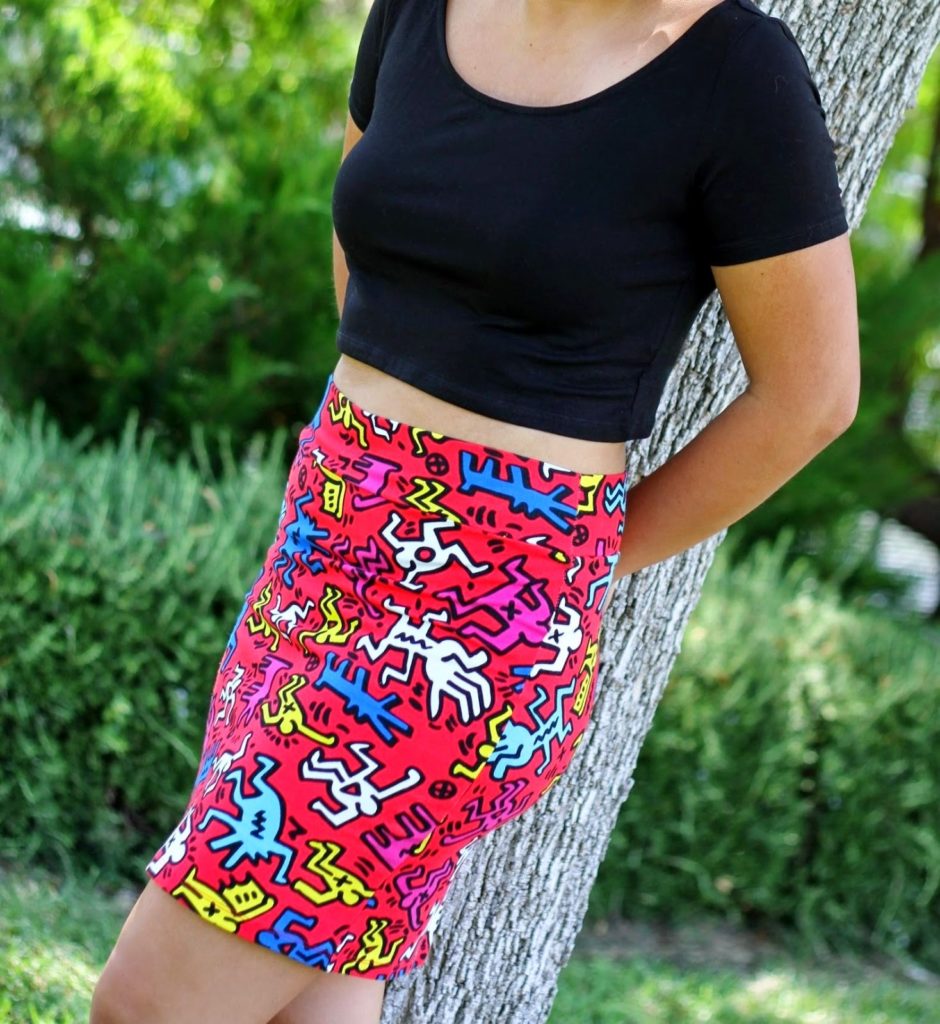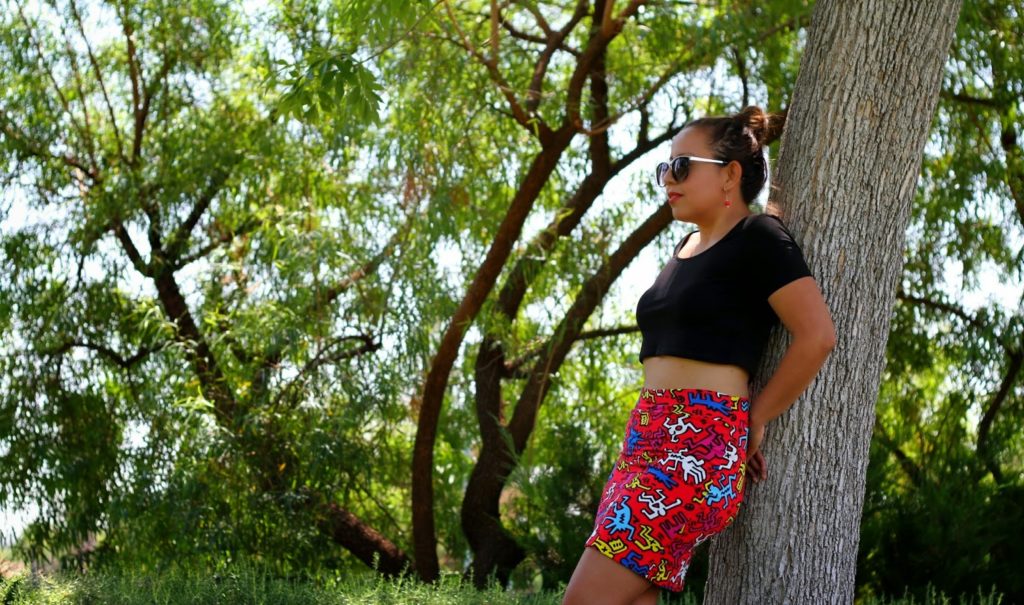 Much Love,
Tania
P.S. I'm linking up with Style Elixir!
Sunnies-No Brand
Photo Credit: Amelia Lacap, Edited by Tania Franco