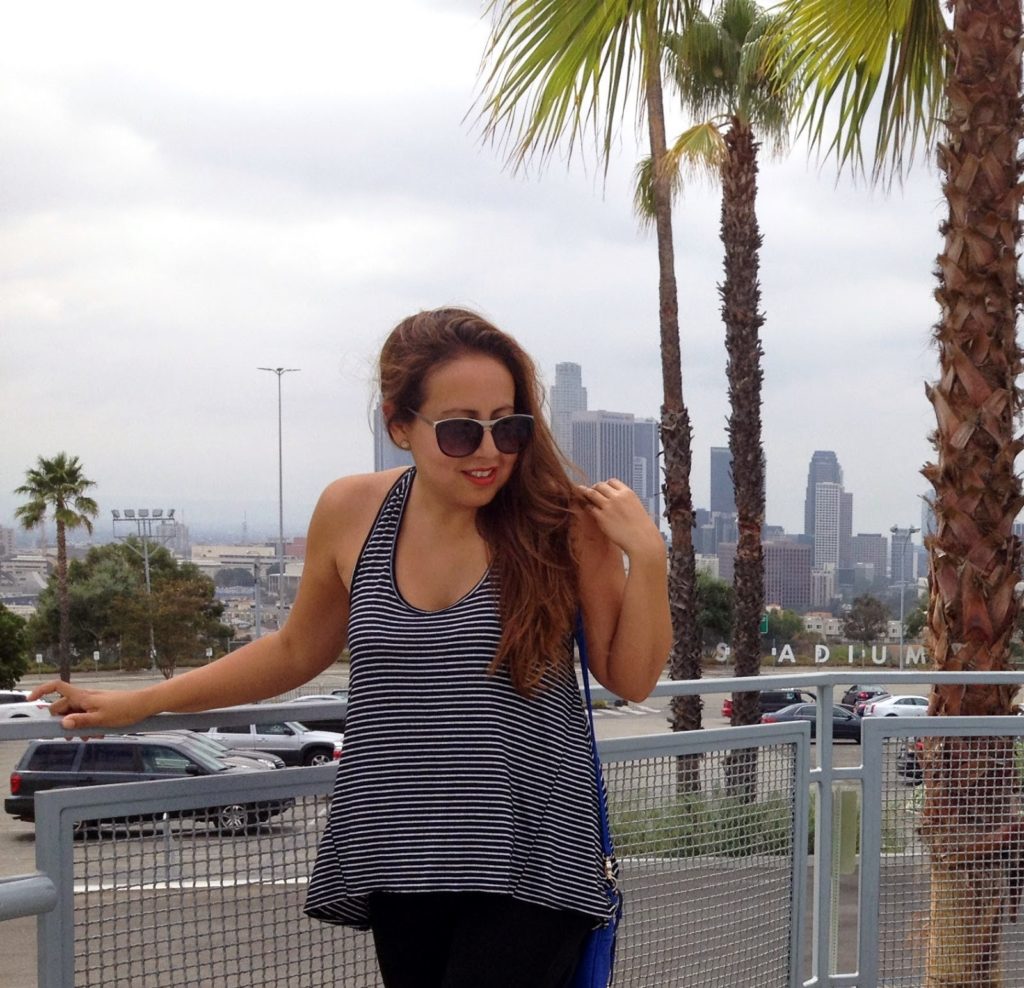 Although I'm in love with nature, and the ocean, I am all city. Yes, really. My heart is in the city. From El Salvador, to San Francisco, to Los Angeles, that is where I'm from, where I have lived and grown. I appreciate man made beauty such as, architecture, art, design, and of course Fashion. It amazes me sometimes, and captivates my attention with wonder.
In the pictures here I am at Dodger Stadium in L.A. Trust me, not because I'm a fan. Even though I am not a big sports fan, I will always root for the San Francisco Giants because that's where I spent part of my childhood. I still feel like it's my home. I was at Dodger Stadium with my cousin Evelyn to pick up her goodie bag for her 5K race over the weekend. My cousin is a runner! I'm so proud of her, and anyone who lives a fit life style. She called me up and I was happy to go. She took these pictures of me right outside the stadium. I loved the view and couldn't waist the opportunity. Isn't the city in the background so cool! I loved it.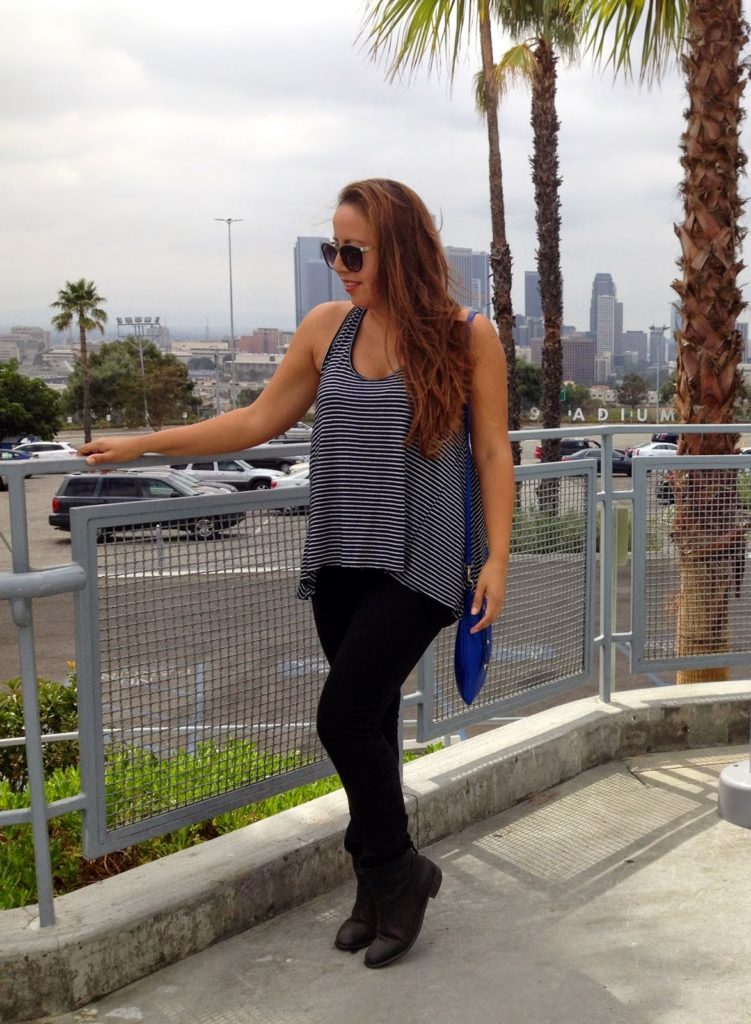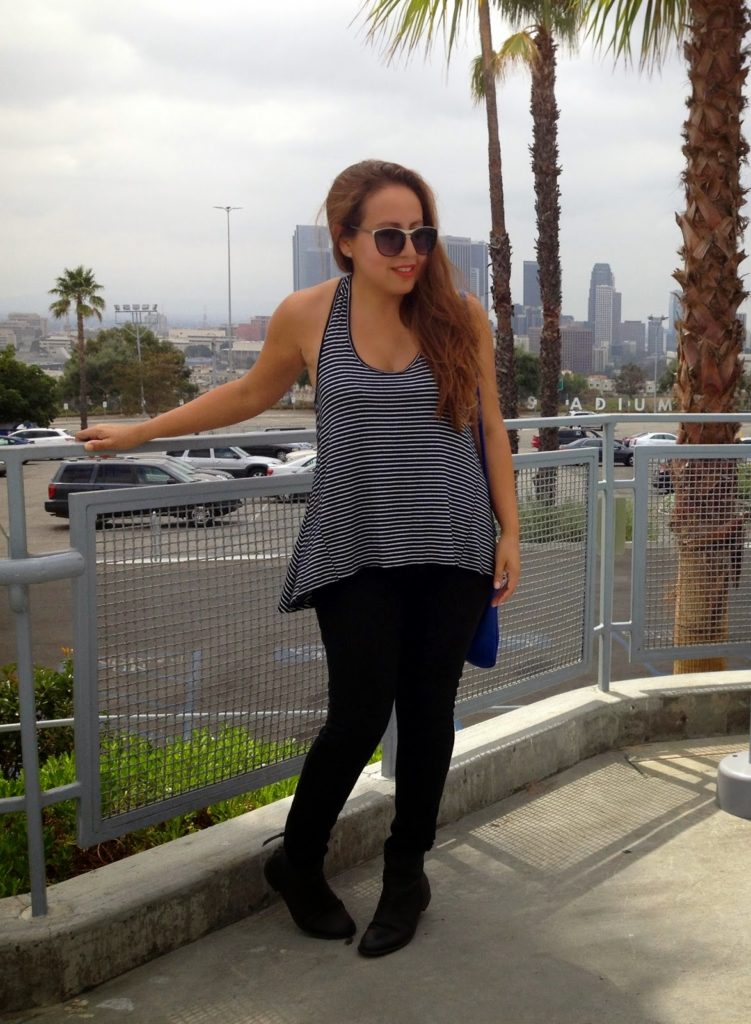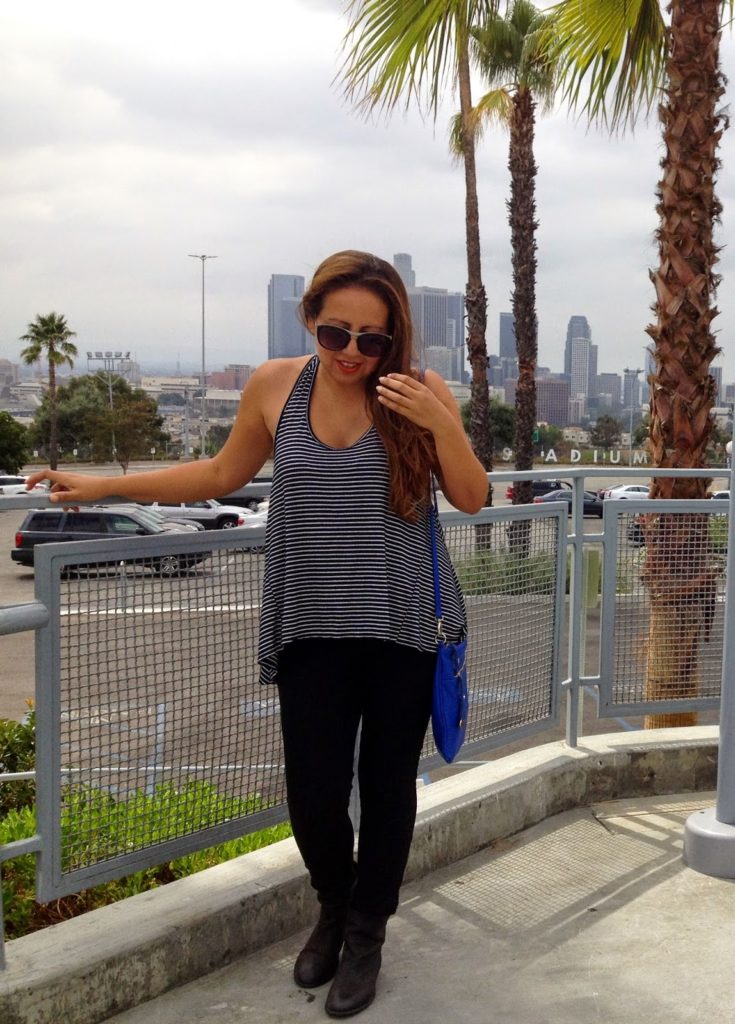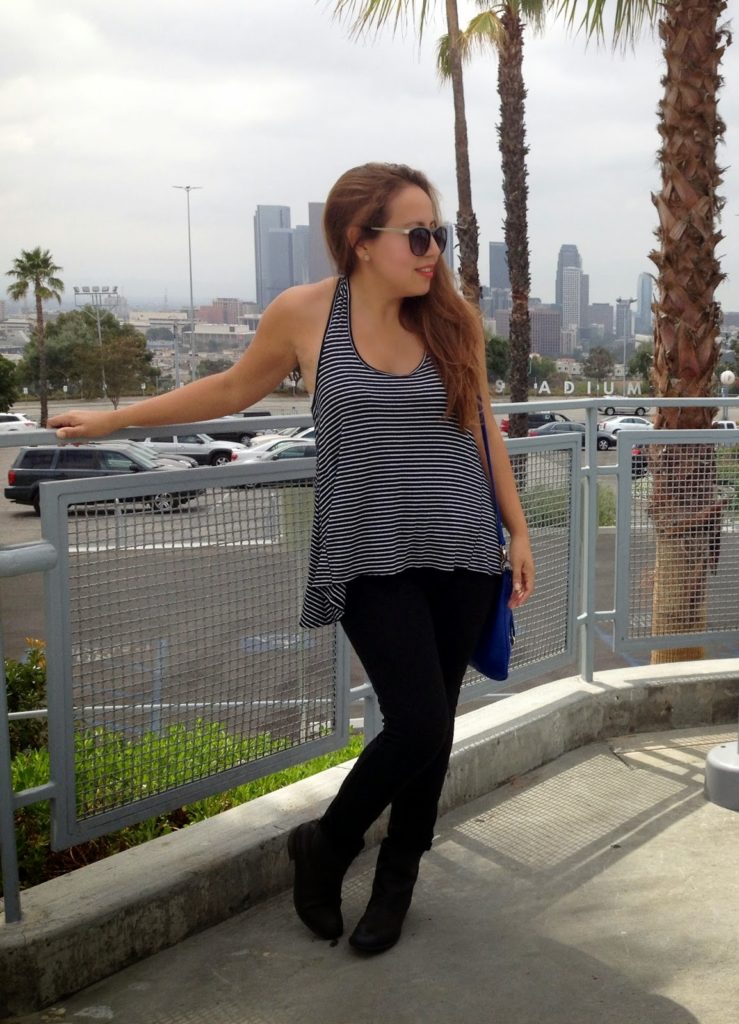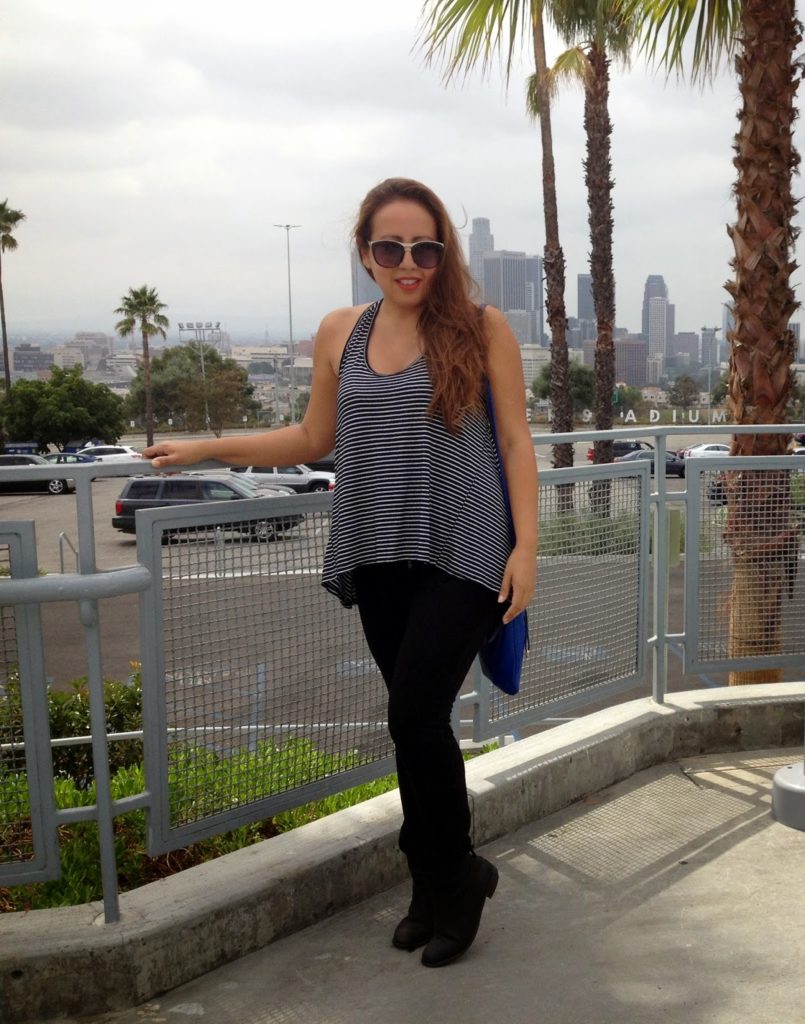 So happy it was sort of a gloomy day that morning because I got to wear black pants! My first post where I am wearing almost all black in so long it seems like. Hope you like it!
Thank you all for your inspiring comments always, they make me want to get better and better at what I'm doing.
Tags: Jersey tank top- H.I.P. Clothing(
similar
)//Pants-7Seven//Booties-Gap(
similar
)//Purse-Forever21