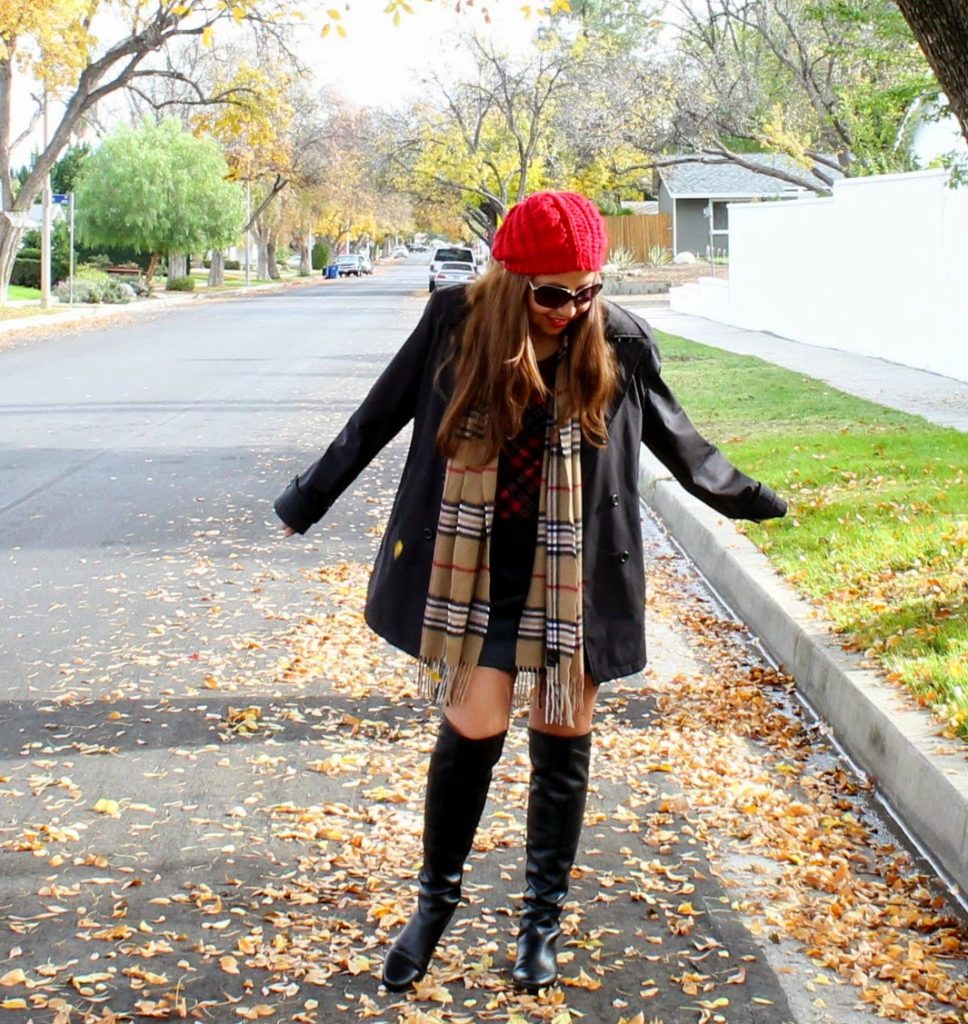 Who's also in love with plaid out there right now? I am one who loves straight lines, angles, and intricate designs. Plaid just fits that criteria perfectly. I love it in Art as much as I do in Fashion. I chose to mix my shades of plaid with this look. On my scarf I have tan as the accent color, and on my blouse I have red as the accent color. About my blouse, it's my favorite at the moment. It has lace on the shoulders, which you can see on the last few pics. It is the one feature that made me fall in love with it ever since I saw it. I have treasured it ever since.
My boots I've had on my wish list since last year, and now they are mine. I got them because they look so much like the 50/50 boot by Stuart Weitzman, which retail over $600.00. Mine are the Karita boots by Vince Camuto and retail at about $150. I got mine on sale for about $120. I was so excited when they finally went on sale! They were a splurge for me, always on a budget. :))
Doesn't plaid look amazing with black leather? My faux leather skirt is a dream come true. This was one item that I'd been on the hunt for. Hunting for unique versatile pieces on a budget, with quality in mind always. I would have loved an Alice and Olivia pleaded skirt(
see here
), but hey this one is fabulous to me. By the way…it costs about $430 less. Amazing!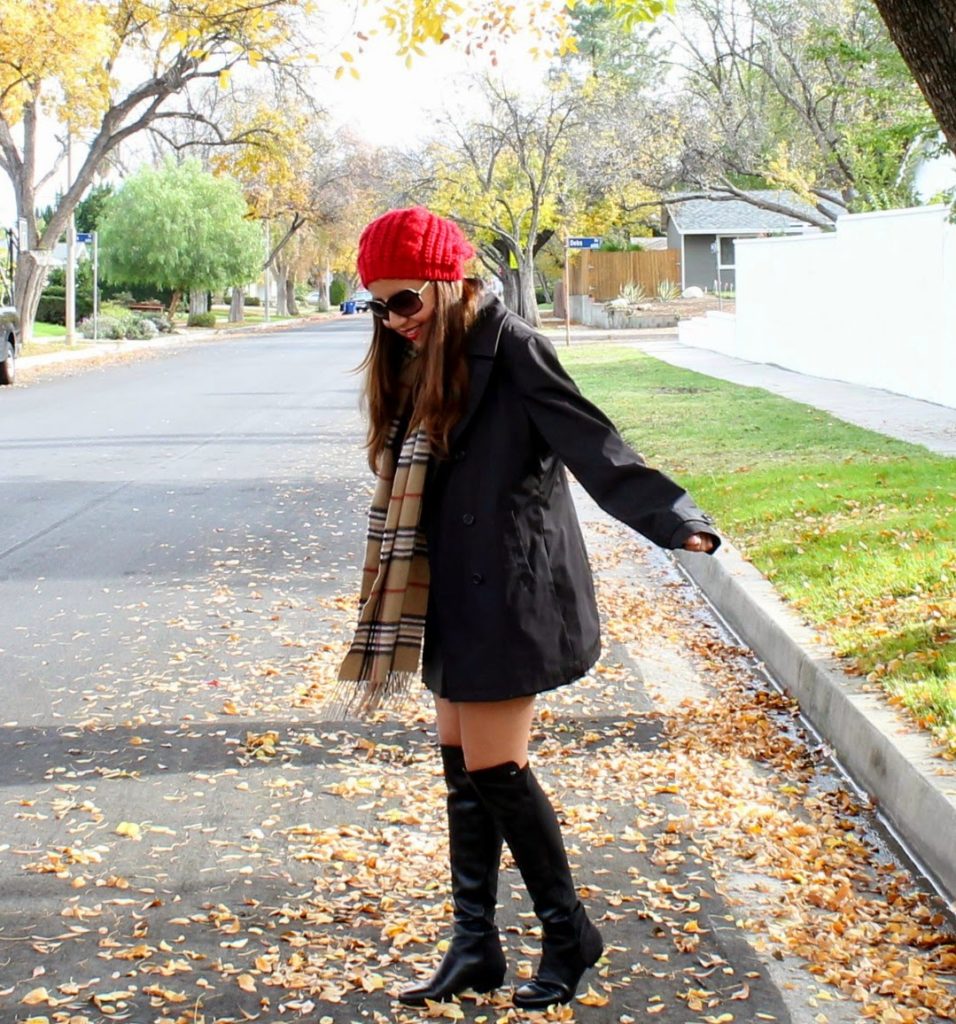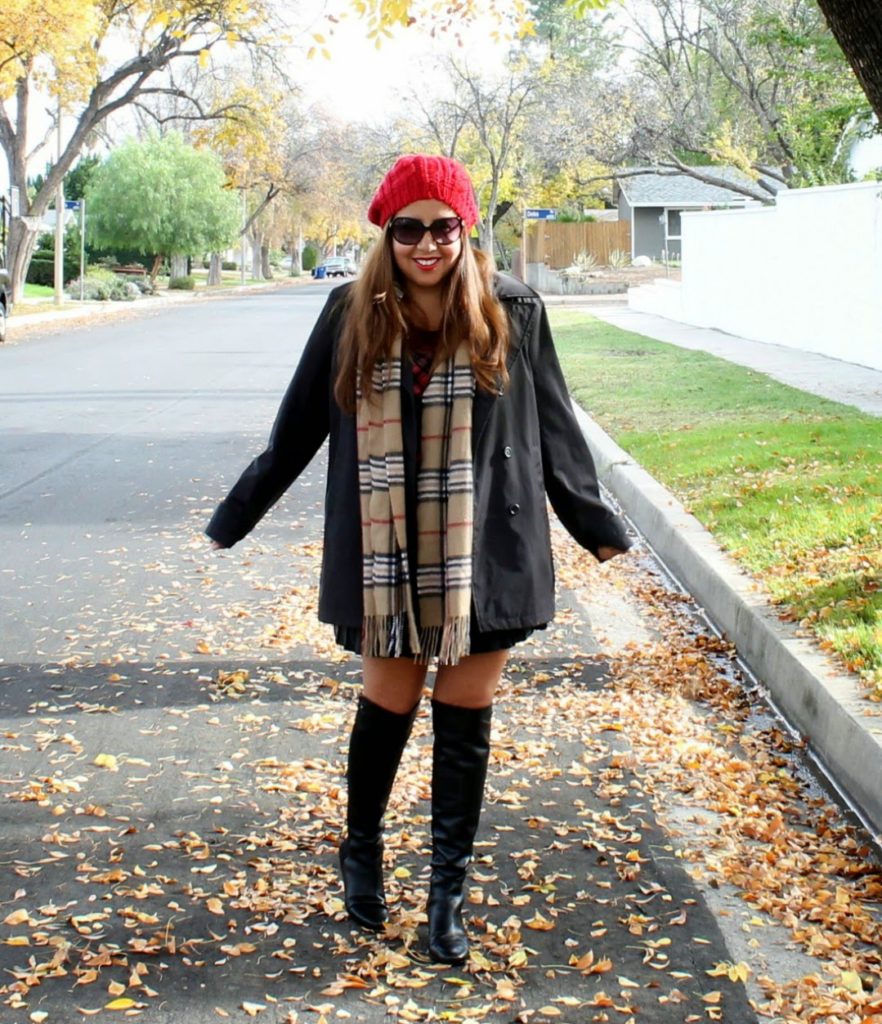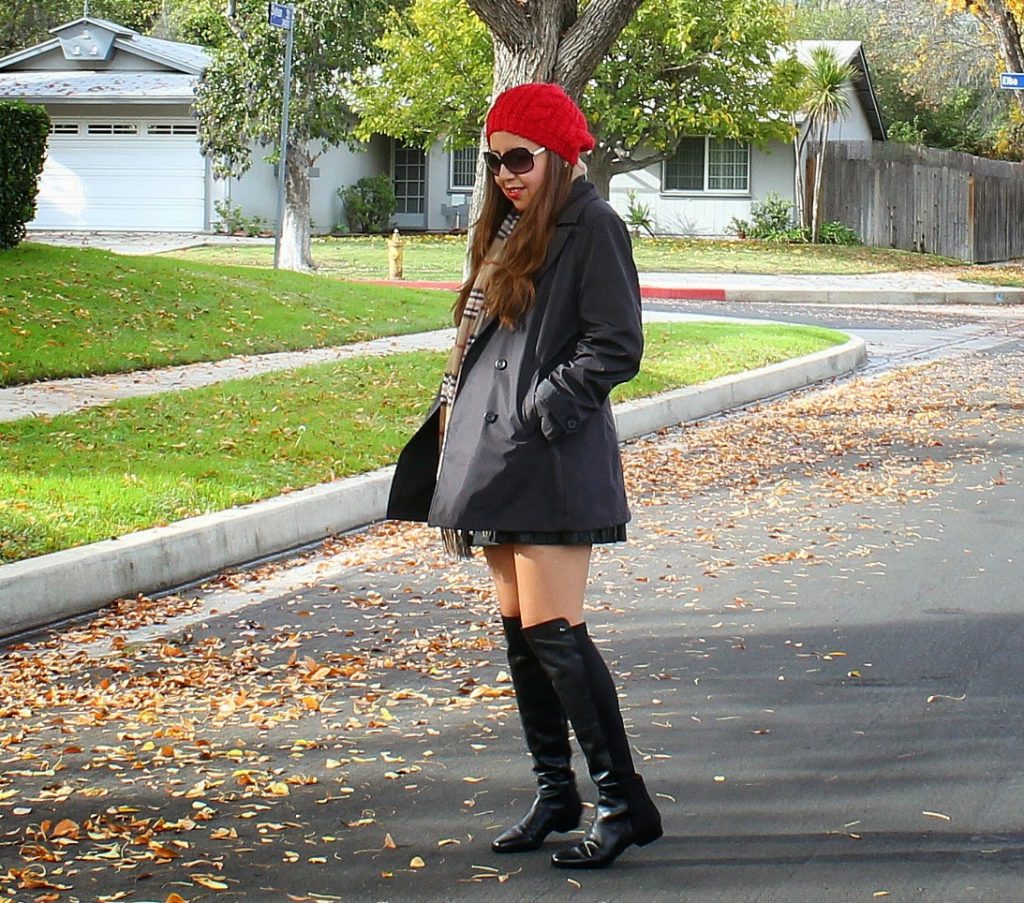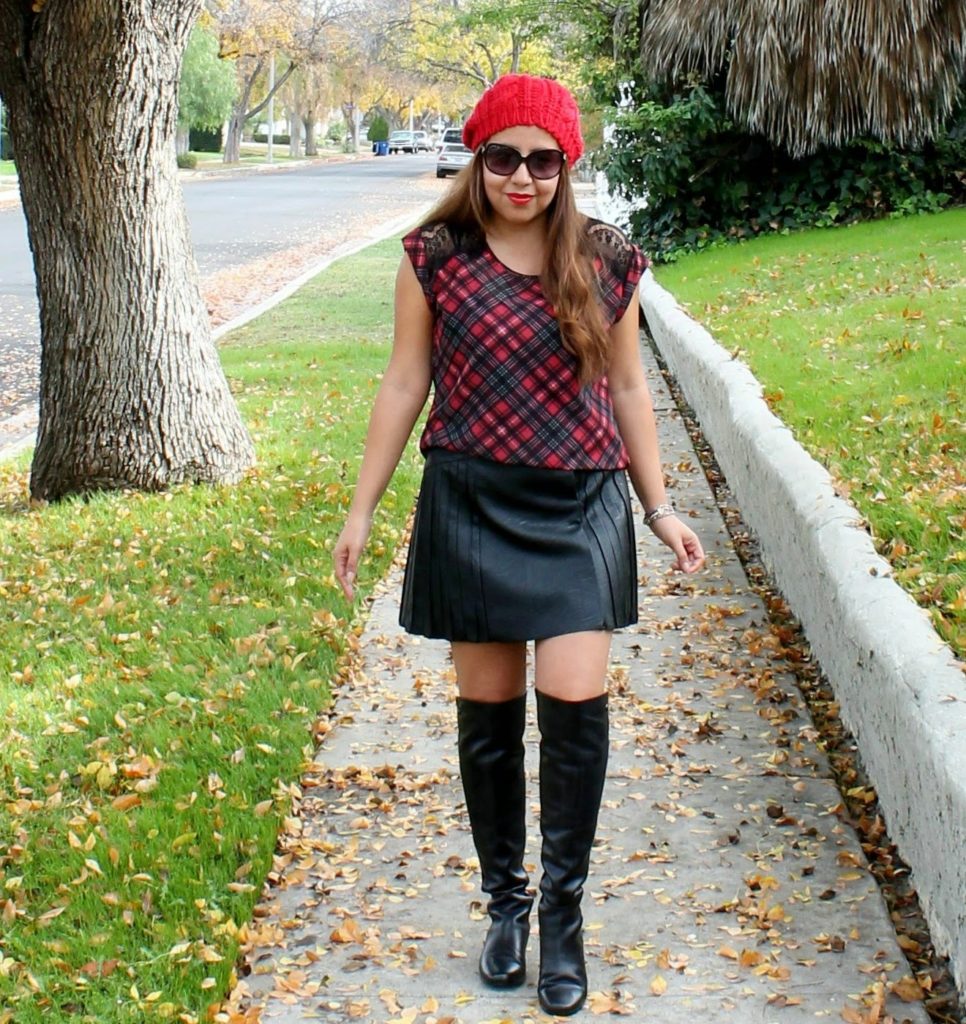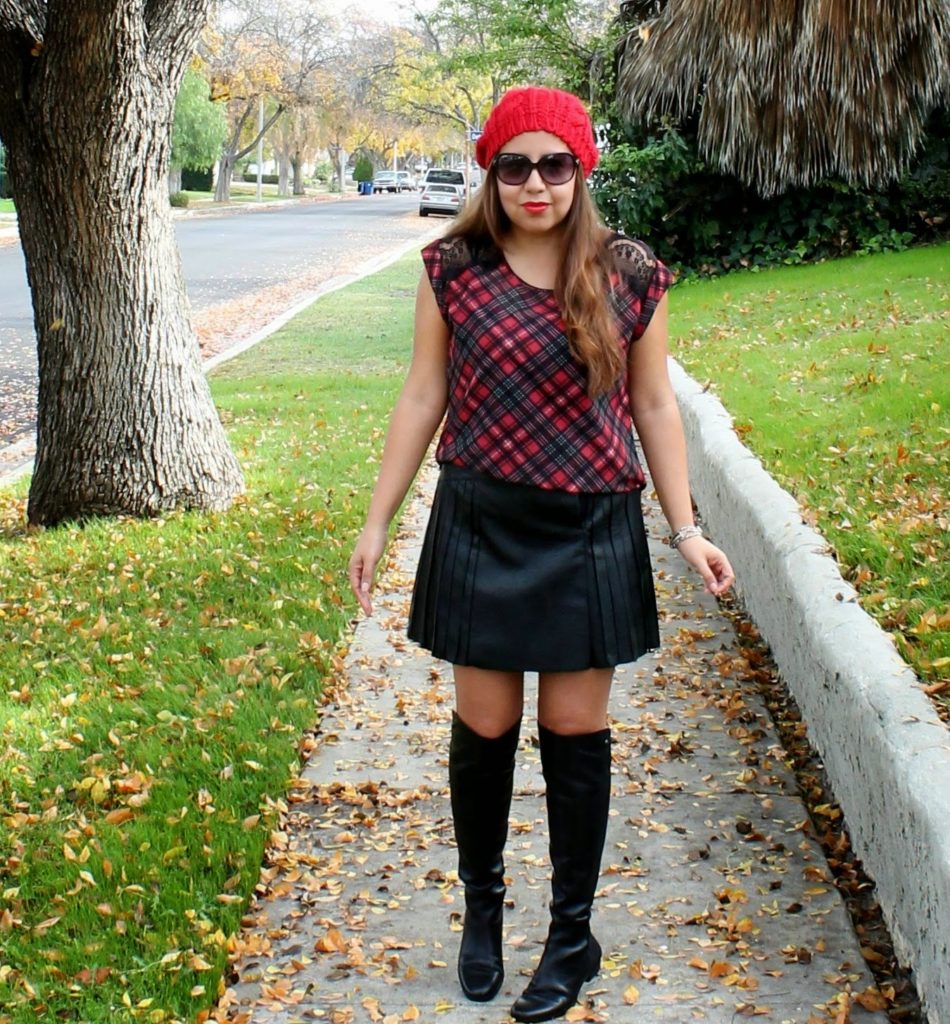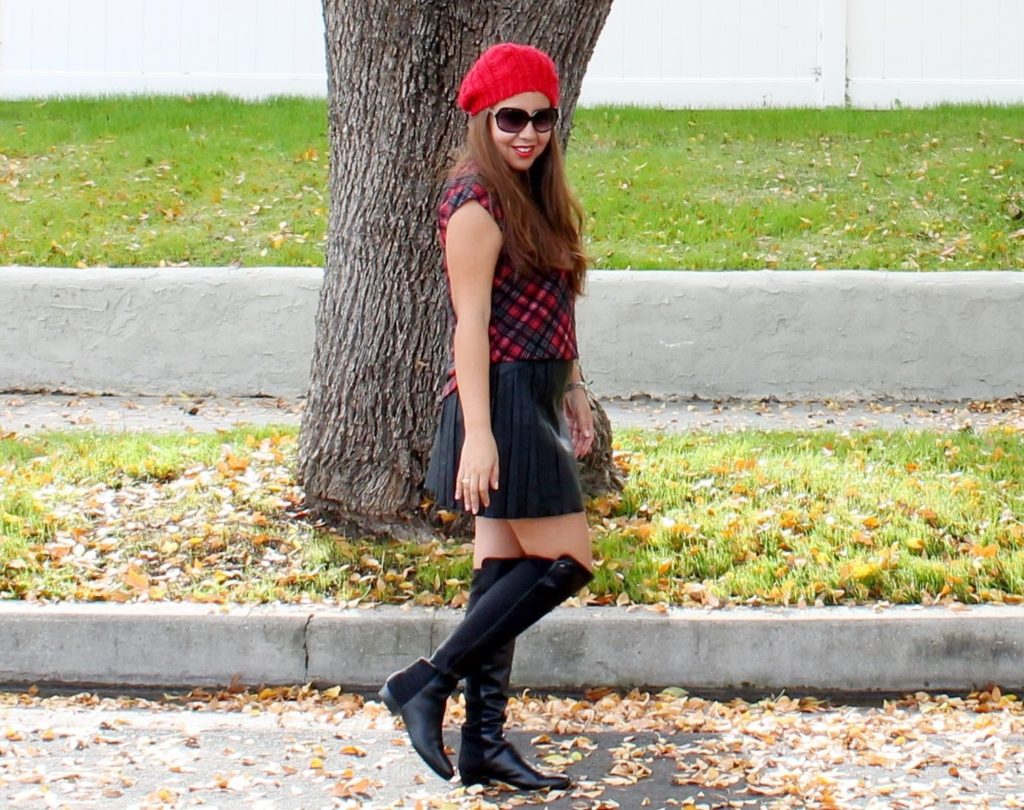 Hope you enjoyed my plaid inspiration lovely friends. Happy Holidays to you all, and I hope they are filled with much love, health & happiness!
Tags: Boots-Vince Camuto//Skirt-Forever21//Blouse-Daniel Rainn//Trench Coat-Gap//
Hat & Scarf-local store
P.S. I'm linking up with darling Kizzy at The Dainty Doll House Blog, come and see here.