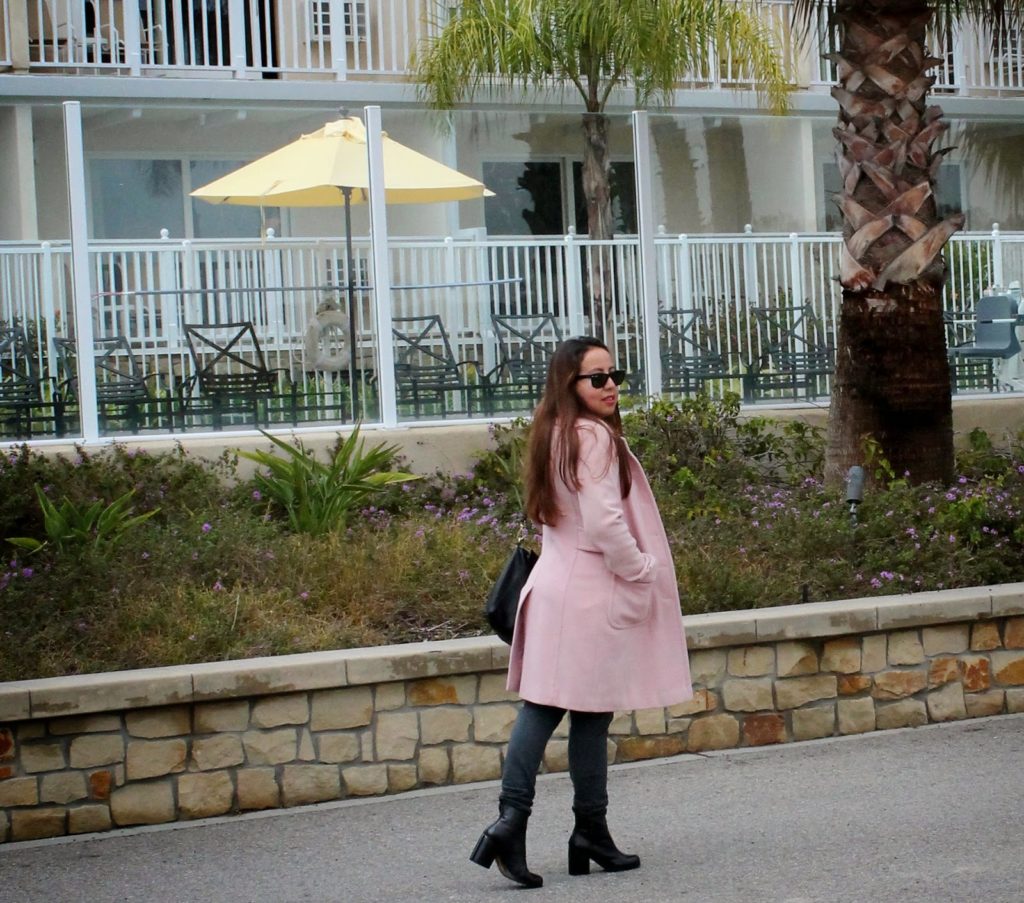 How's the new year treating you all so far? It's been hard for me getting back to work. Noticed the lack of style posts also? Well, the holidays were good and I needed the rest. Now back at work, business as usual. Hey at least I still have the weekend to look forward to. :))
This past weekend I went out with my mom, sis, and brother in law to brunch at our favorite restaurant in Marina Del Rey. Killer Shrimp is the spot, if you like to get your shrimp on! Food is delicious. You also get a great view of the marina as you are enjoying your meal. After brunch we took a stroll along the marina. My sister shot these pics of me for my first style post of the year.
I'm wearing my favorite coat, which I've had for almost ten years I think. It comes out every year for some wintery strolls, like this one. I chose to wear my coat with these joggers I got at Zara on sale, and my new favorite booties from Gap. Did I ever mention I simply adore pink, and grey together. Well, the joggers are dark grey, my sweater was light grey and cream. Can't really see the sweater much, but I love how my outfit turned out.
Hope you like my first style post of 2015!