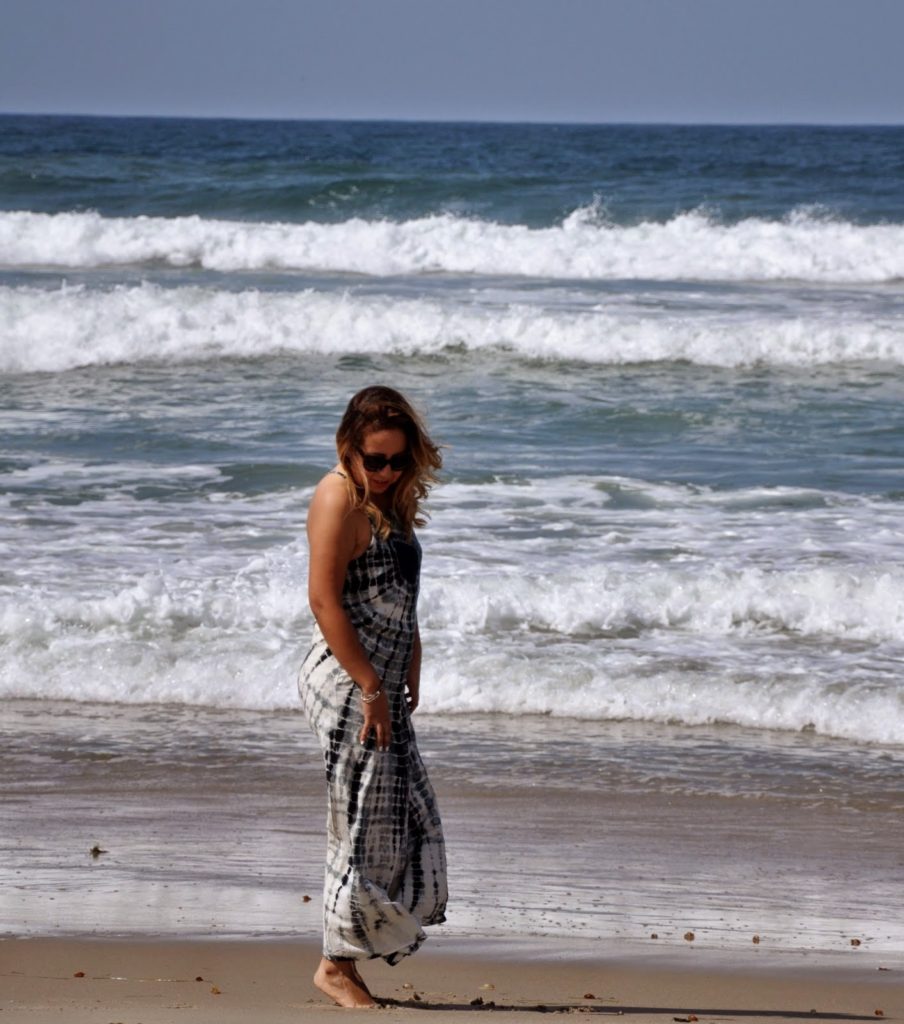 Wow, I'm happy to be back with a style post! Since I couldn't fly away to a far away tropical island somewhere in the world, I decided to be as close as possible to the sea as I could. I'm so glad my mission was accomplished this past week!
I picked up this cool tie-dye maxi dress at a local little store near my house. The dress just called to me once I saw it. I had been dreaming of such a dress for so long. It's so hard to find just the right tie-dye dress because there are so many ways that the ink runs through the fabric. Perticular? Maybe, but I almost jumped up for joy when I saw this one. It's the perfect monochromatic color combination of navy & white I was looking for. You like it? This dress is great for a beach day, pool party, lounging, and you can even dress it up with some fancy sadals for a shopping day. I've linked a few places down below where to shop for your own. :))
The beach pictured here is Mission Beach in San Diego. My friend Bernadette took these images of me on her Nikon, such a fabulous lens, right? I stayed with her and her awesome family, loved every minute of my stay in San Diego. I am back to work this week, but I have wonderful memories of my small little vaca to last me until summer. Wish you all a wonderful rest of the week, make it inspiring!
Much Love,
Tania
Photography: Bernadette Castillo