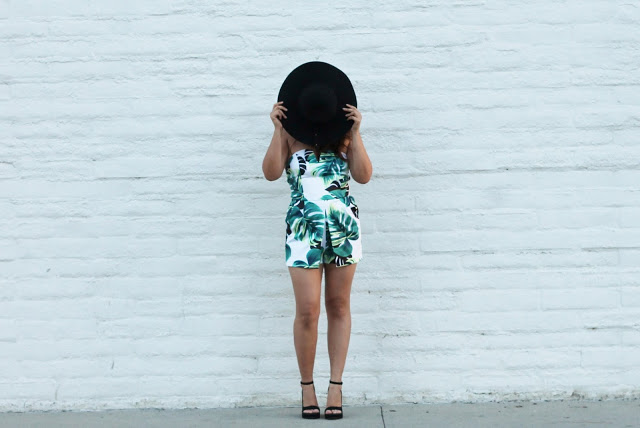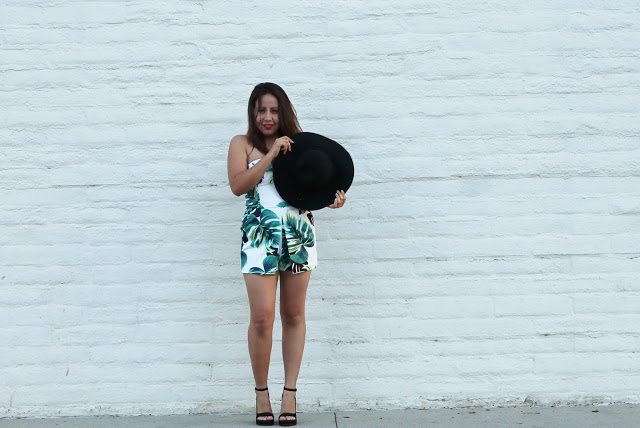 Yes I do! The feeling of summer is unlike any other. For those of us who like to wander, there are so many outdoor activities to enjoy. It's also a time for me to reflect on the first half of the year. How about you? I love to make plans, but most of all I love to set little goals here and there for myself. Reaching them is the best part, wouldn't you agree?
Speaking of goals, if you've been following my blog you know it was one of my goals to find this palm printed romper. I've been searching for the best deal out there, I finally found it at Charlotte Russe online. Can you believe this little romper only cost me $20.00? It was on sale and I got a discount for joining their newsletter, it was a win win for me! It's been totally trendy, since last year. I tend not to be so trendy, but this has got to be one of the trendiest pieces I own. I'm loving it!
Of course I couldn't wait to style this cute romper, and when it came time to shoot some pictures of it I had the best time ever. So, I couldn't help but include so many of my shots. You like how I styled it? Since there were so many fun shots I will make a little video of some playful shots I left out this week. I will share them on my
Instagram
for you. Hope you follow me there also and love my fun little moments.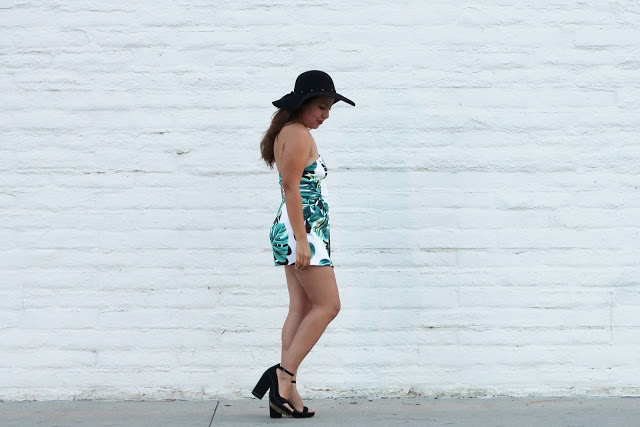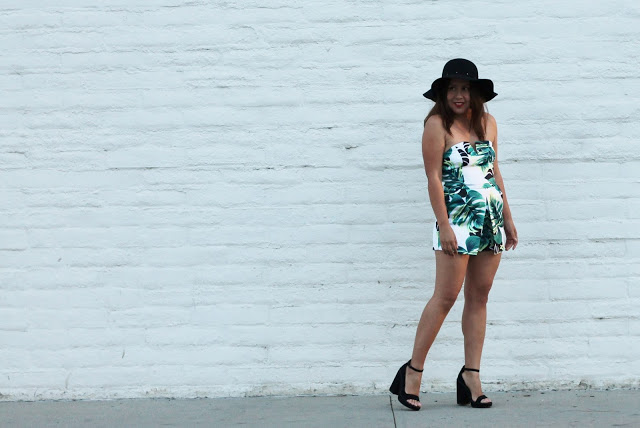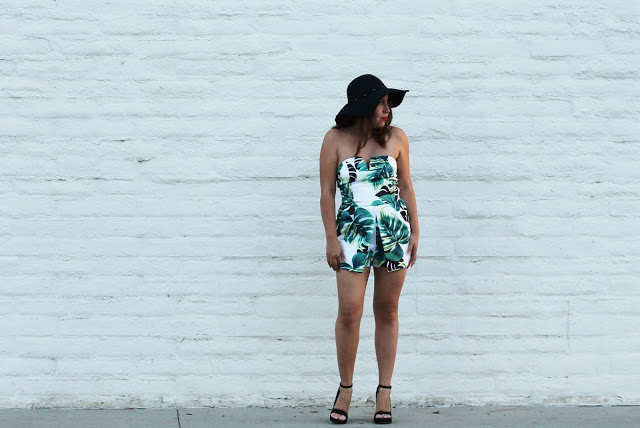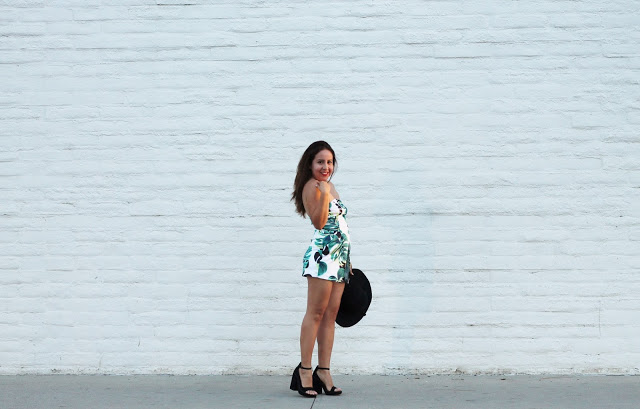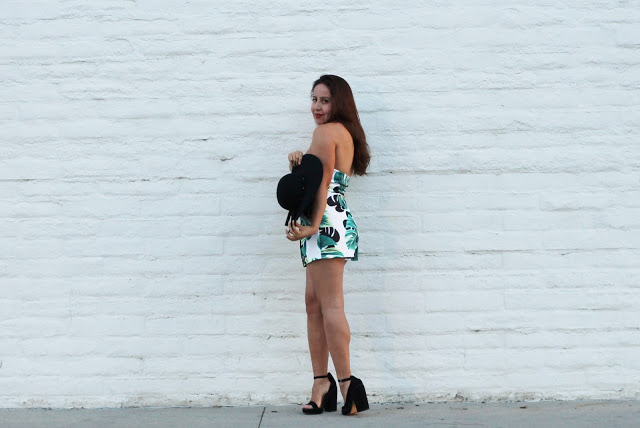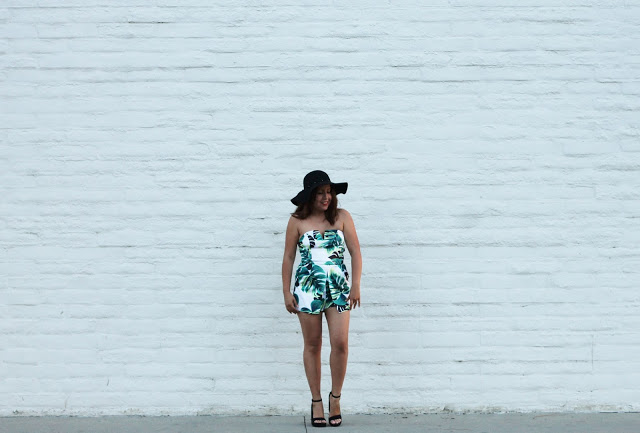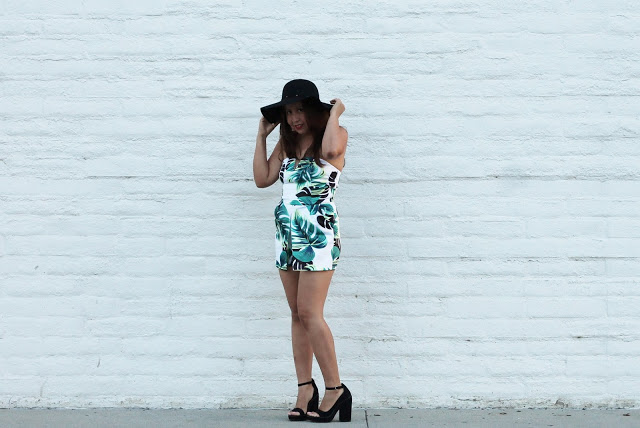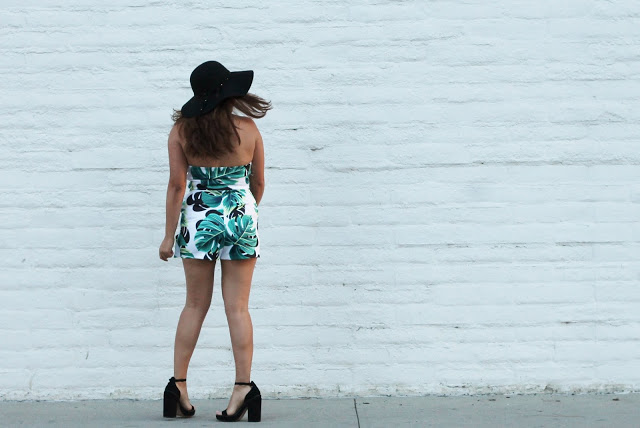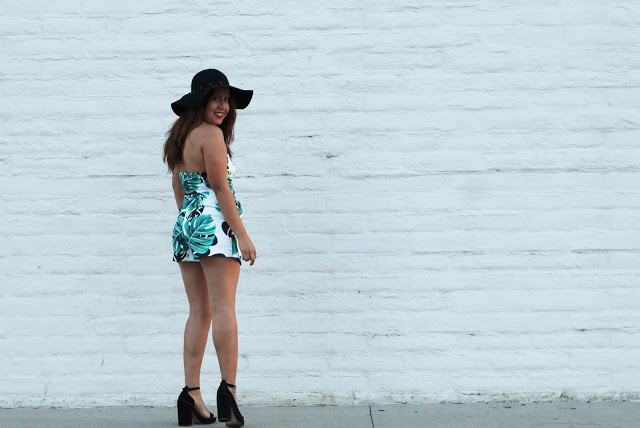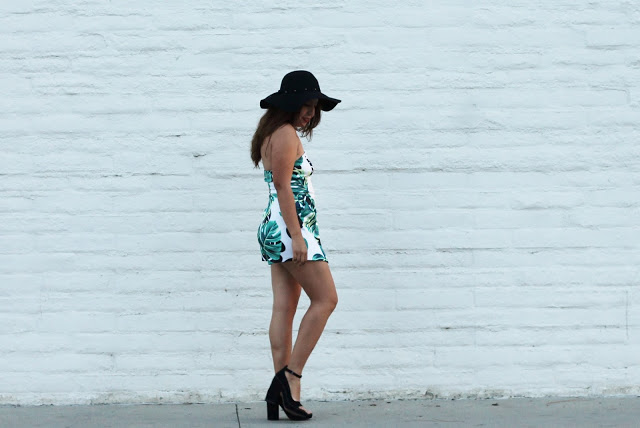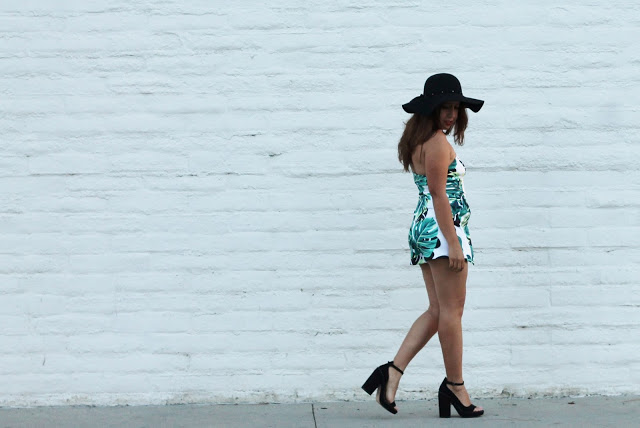 P.S. I'm back to my brown hair. :))