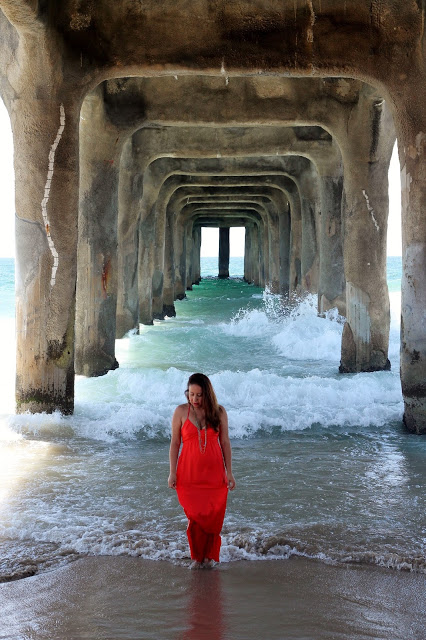 Crazy about Turquoise and coral! They are magnificent colors when paired together. It's no wonder you see it so much in jewelry. Does this color combination speak to you, or make you feel a certain way? For me the combination of the two colors makes me feel alive,energized, and happy. The two complement each other marvelously. As you can see in the pictures, the turquoise in the water brings out the coral/red in the dress and vice versa. Perfect combo! I also added a pretty beaded necklace which has bluish turquoise beads in it to compliment the dress. You like it? Hope so :))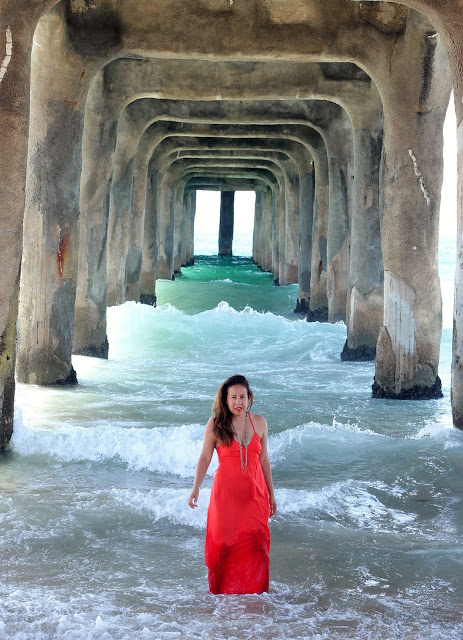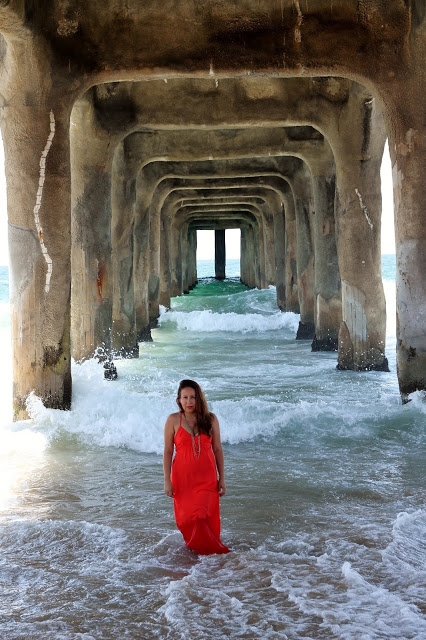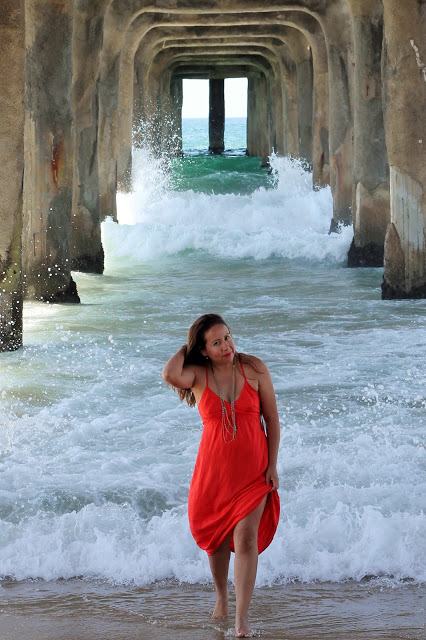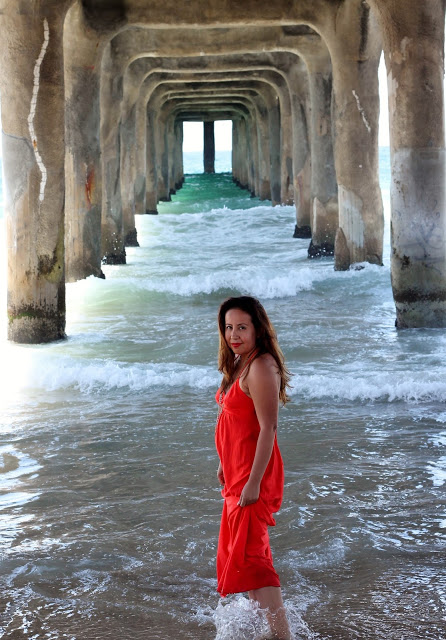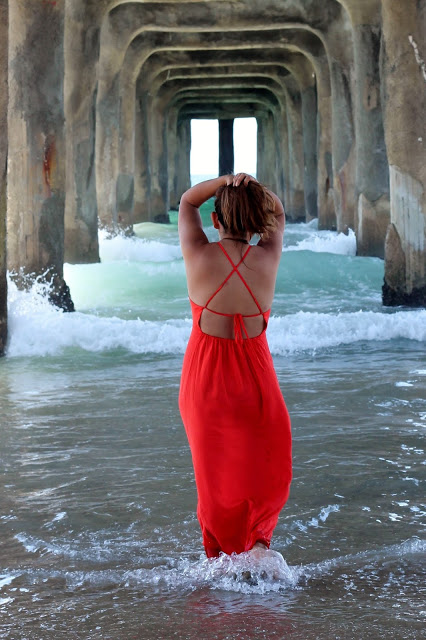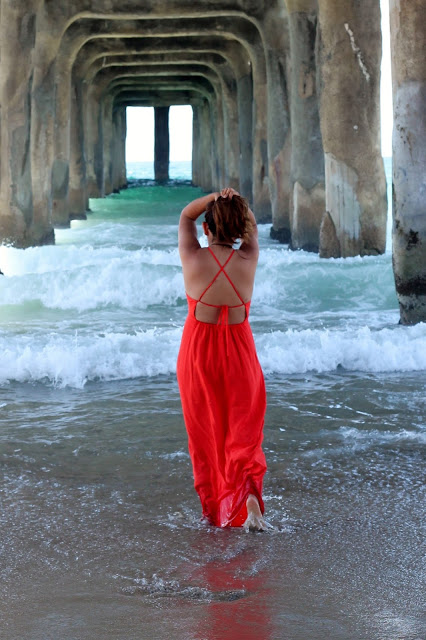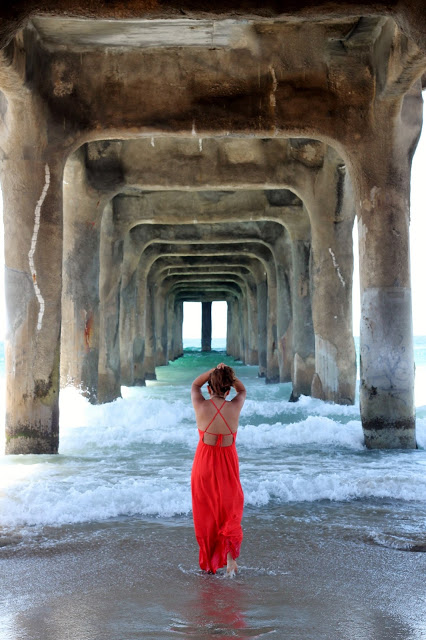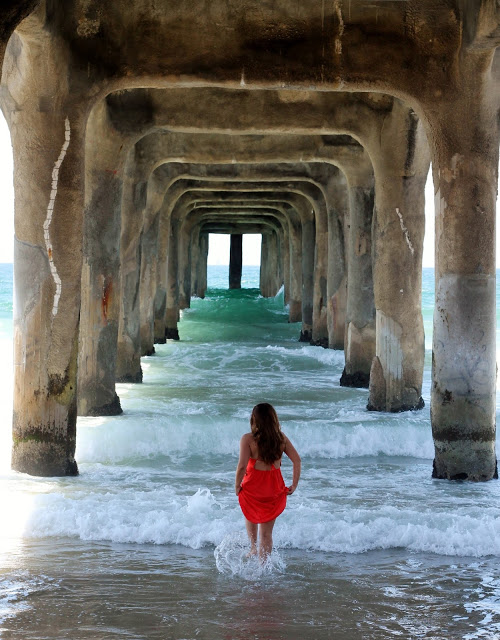 I'm so happy to be sharing these pictures with you all, because the vision that I had in my head for so very long finally came into fruition on this beautiful day. Scoping out locations all over the place is one of my things. It has now become automatic wherever I go. When I see a place I love, I picture myself there. When I get an outfit I love, I start figuring out what the best place to photograph it for the blog. That's how I got these shots.
It also could not have happened if it wasn't for my amazing friend and contributor to this blog, Natily! She took the pics on our beach day recently, and I couldn't be happier with the results. Thankful for her and for all your visits to this blog, your comments, and kindness.
Sending you lots of love,
Tania
Dress-Forever21
(here)
//Necklace-Loft