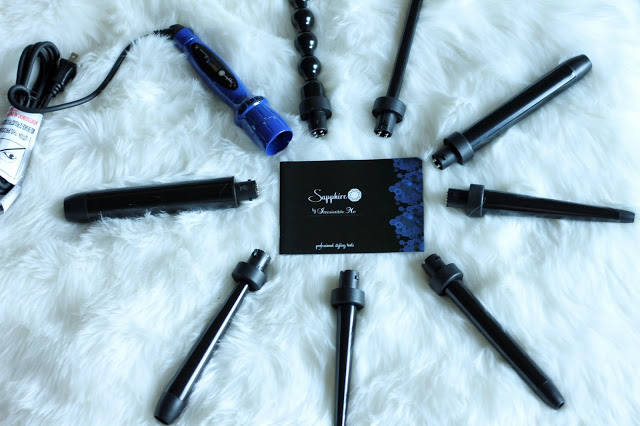 I had never used a hair wand on my own before the Sapphire. As a newbie to hair wands, I was intimidated by the fact that there is no clip to hold the hair in place on the barrel. The curling iron has always done the job just fine, or so I thought. I was afraid of burning my fingers, and struggling to wrap my hair around the wand. Luckly there is a glove included in the kit, so that helped calm my fears about burnt finger tips.
Although there is a glove, I quickly felt comfortable removing it to get a better grasp on my hair. Once I got the hang of twisting my hair around the barrel it was all good. This took about 5 minutes of practice, about 5 curls into the process. Trust me, it is so easy once you do it 5-10 times. I got more and more confident as I went along. Guess what? I came out burnt free!
My friend used the wand on my hair first with the largest 32MM barrel one day. I used it with the thin 13MM barrel on myself on another day. The results speak for themselves right? I have to tell you that I love how my waves turned out with both barrels. What do you guys think?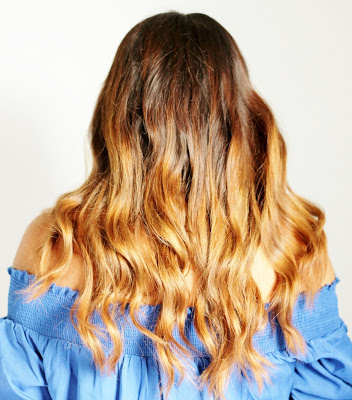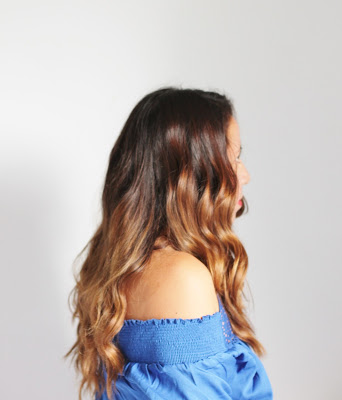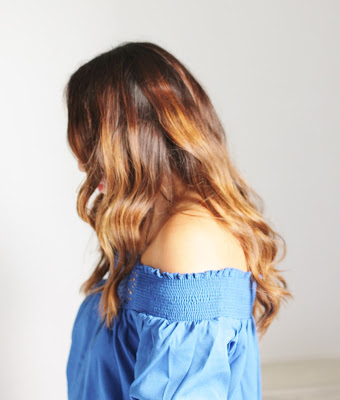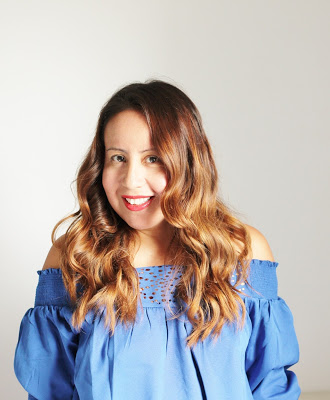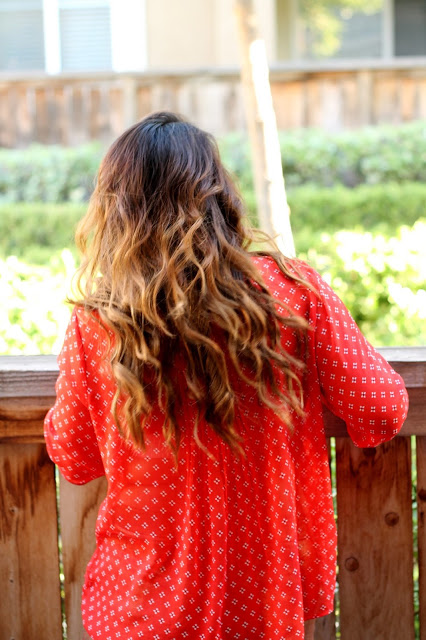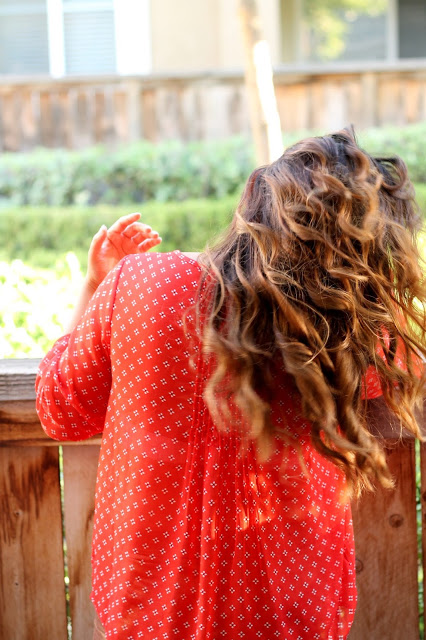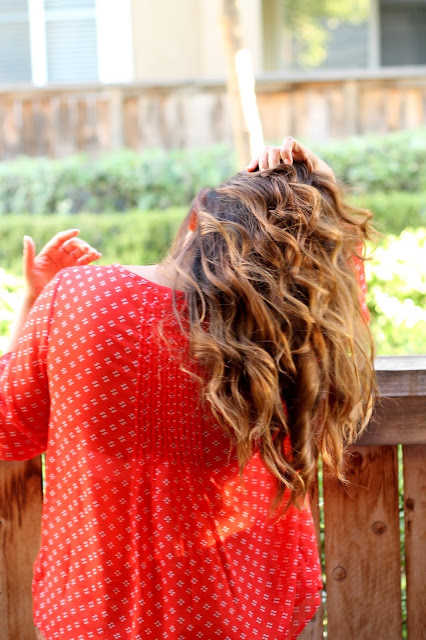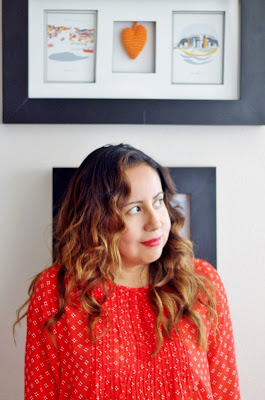 Both styles were done using large sections of my hair because I wanted to get beachy waves, not tight curls. The first look was set at a low temperature to give my hair a more natural wave. My friend accomplished it fairly quickly, in about 15 mins. Loved it!
The second look with the smaller barrel took me about 25 mins. I watched a quick Youtube video on how to curl with a wand, loaded the barrel, and off I went. That is pretty okay time right? Considering that it was my first time using a curling wand, I am proud of the outcome.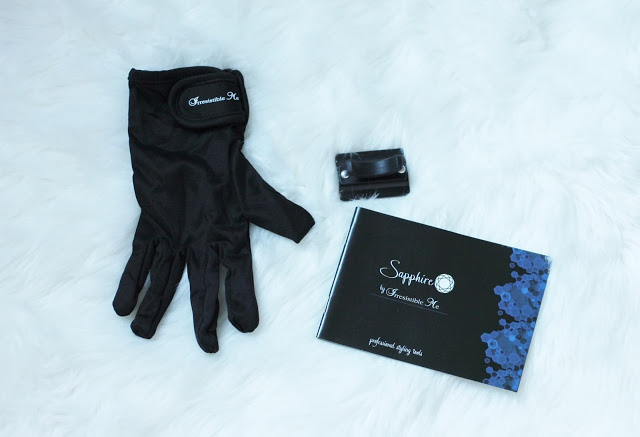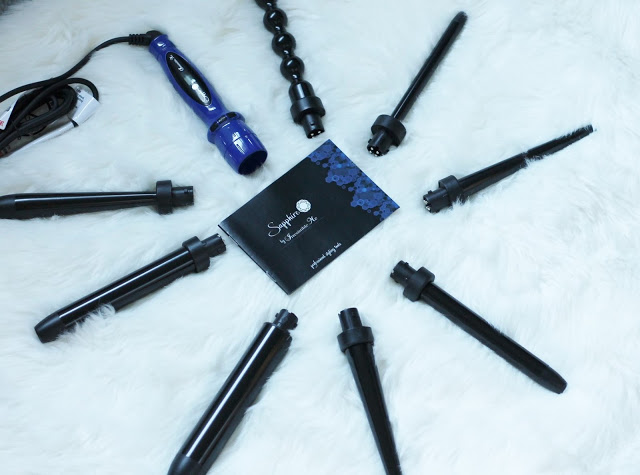 Features & Parts
* 8 Barrel Attachments
*Foldable Storage Bag
*LCD Display for temperature
*Locking Mechanism for barrels
*Safety Manual/& Styling Tip Guide
The Sapphire is such a great product! The multiple settings give you a great range of waves/curls to choose from. One of the best features of the Sapphire is the rapid heating time, which is less than one minute! Another thing I love about it is the heat resistant silicon layered stand that it comes with. It's great for setting the wand down while sectioning your hair, and for letting it cool down after use. I can't say enough about how impressed I am with the product, so check it out for yourself.
Irresistible Me
is currently having an awesome sale! 20% off your first purchase. For gals that love hair extensions, they have plenty of colors and styles to choose from as well. So what are you waiting for? Check them out now!
*I was sent the curling wand as a gift in exchange for my review. All thoughts and opinions on the quality of the product are my very own.