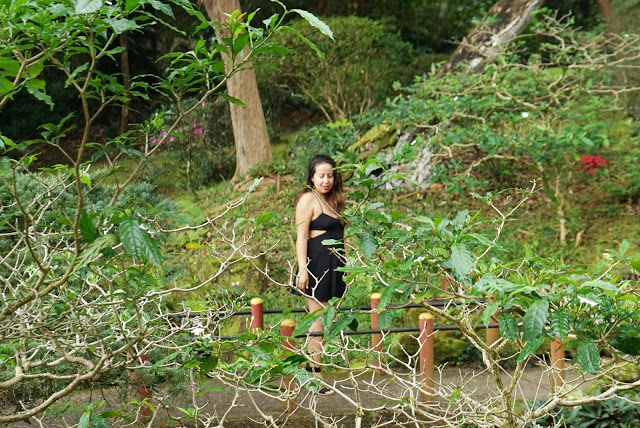 This magical forest still seems like a dream to me. Same goes for this cutout little black dress, that I loved from the first moment I saw it online. I love the geometric shapes that it creates with the sharp side cutouts. They perfectly come together at the center, giving you the most flattering shape. This dress has the right balance of pretty and intricate design that sparks my fancy.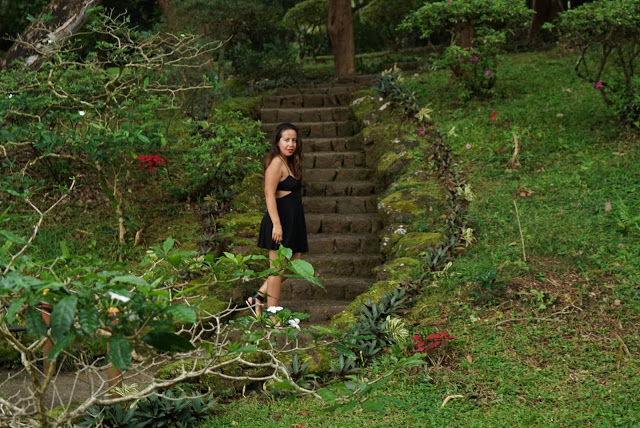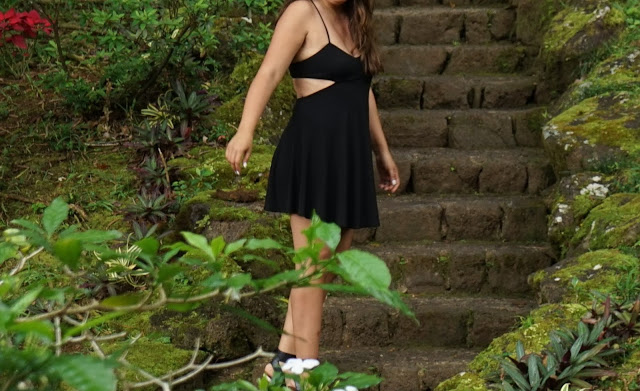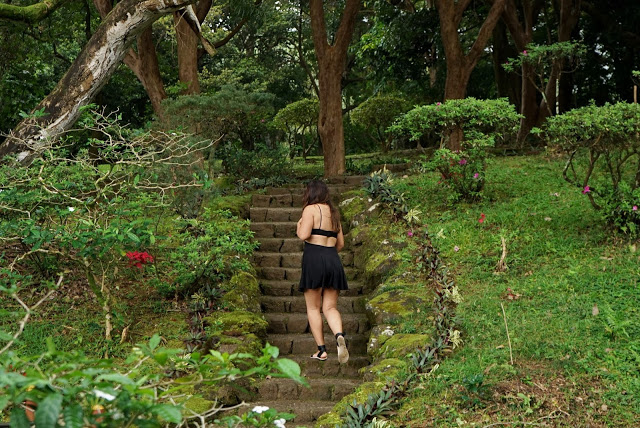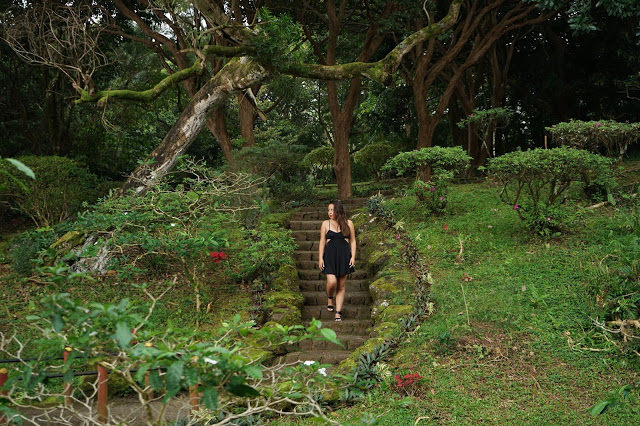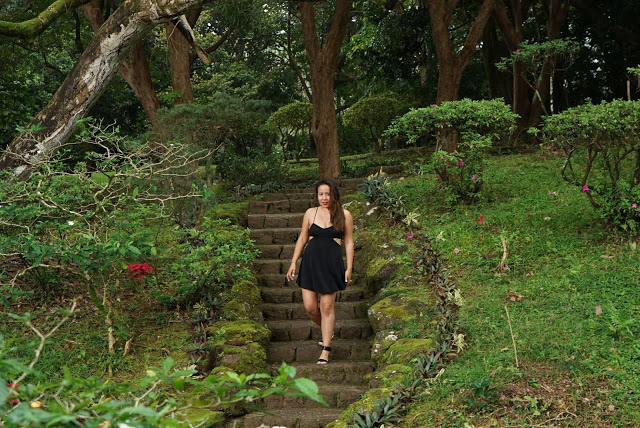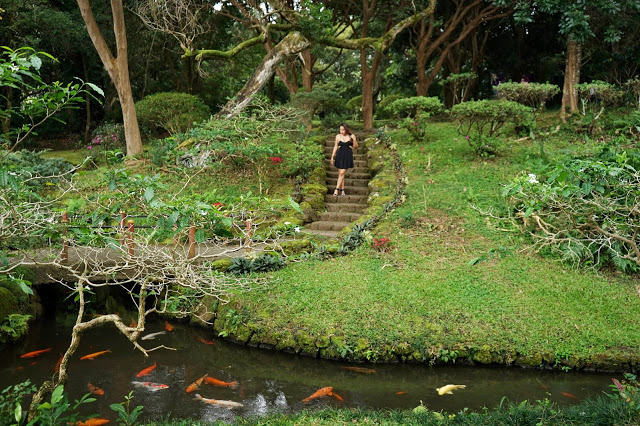 How do you feel about the hot and trendy cutout designs that are popping up everywhere? Are you loving them, or not so much?
For my photography lovers out there, this place is located in Hawaii. It is called The Valley of the Temples Memorial, in the island of Oahu. Do visit this place if you ever travel to Oahu. It is a magical place for sure.