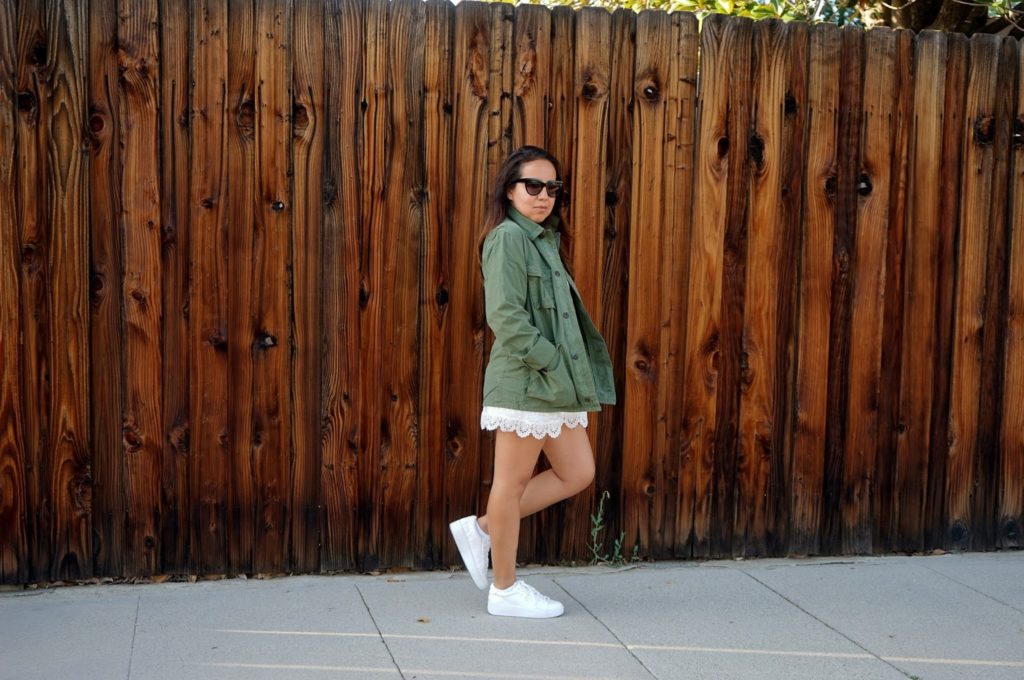 Sporting the Gap Fatigue Jacket for this weeks style inspo. I find inspiration everywhere, even in men's wear. Though it's a guys jacket, I find it so easy to style into any woman's wardrobe. Don't you?
I spotted this jacket at Gap over the weekend and it was just what I had been searching for. Litterally been wanting a light weight green jacket for
years, and I could not seem to find the right one. This one is perfect, with 4 pockets that actually hold stuff. I feel so cheated when I have cool pockets that are sewn shut, and can't hold a darn thing. The best part of the jacket is that it was 40% off for the Memorial Day Sales!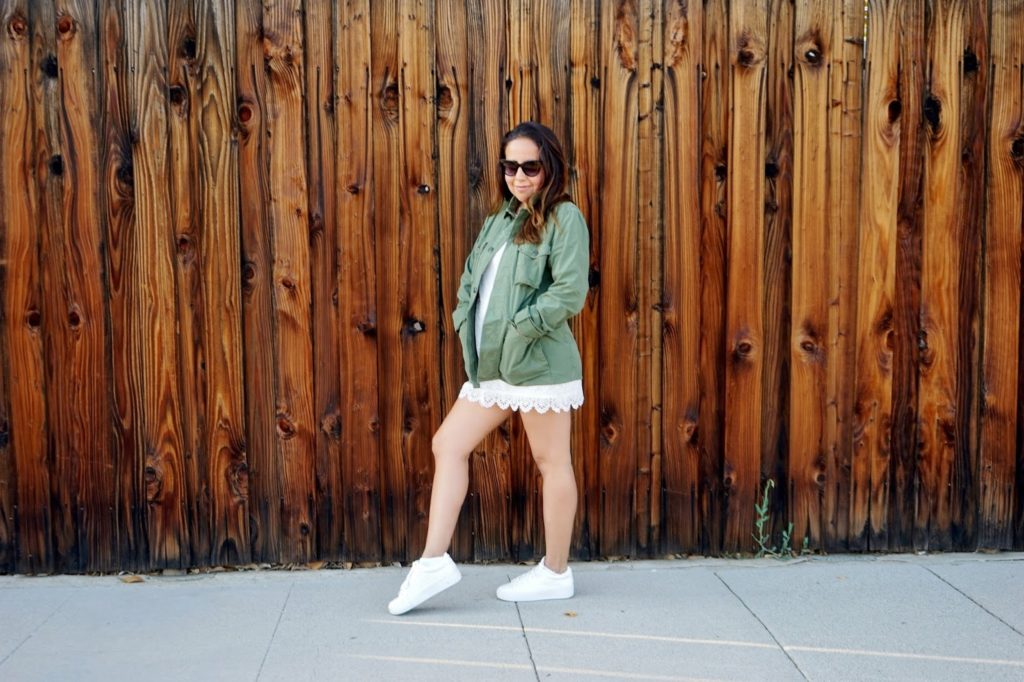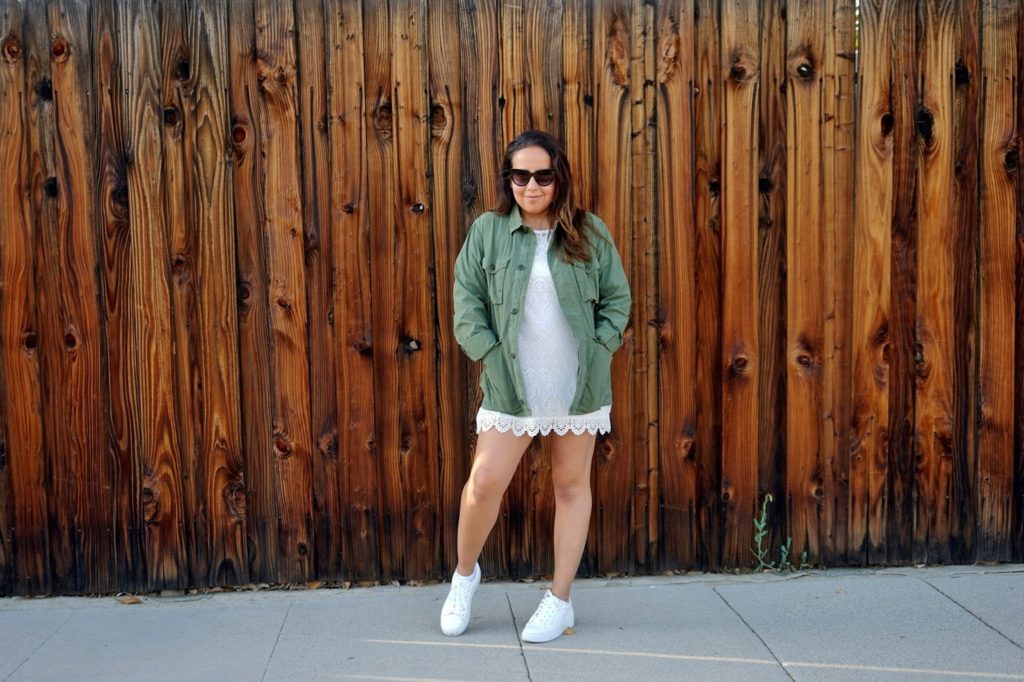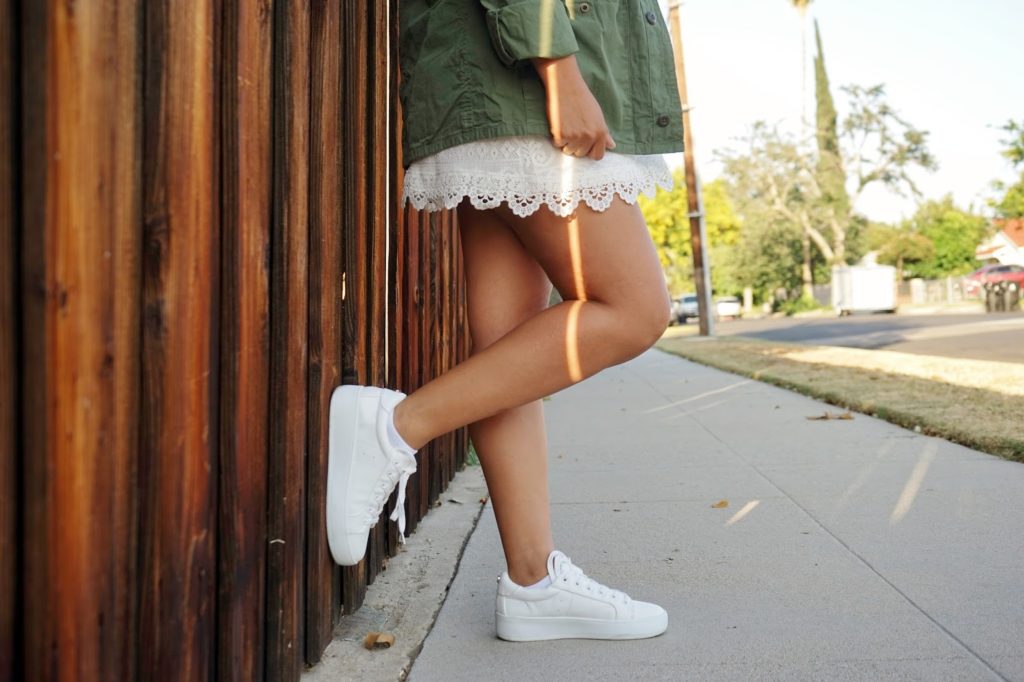 Positive vibes always!
LOVE,
TANIA