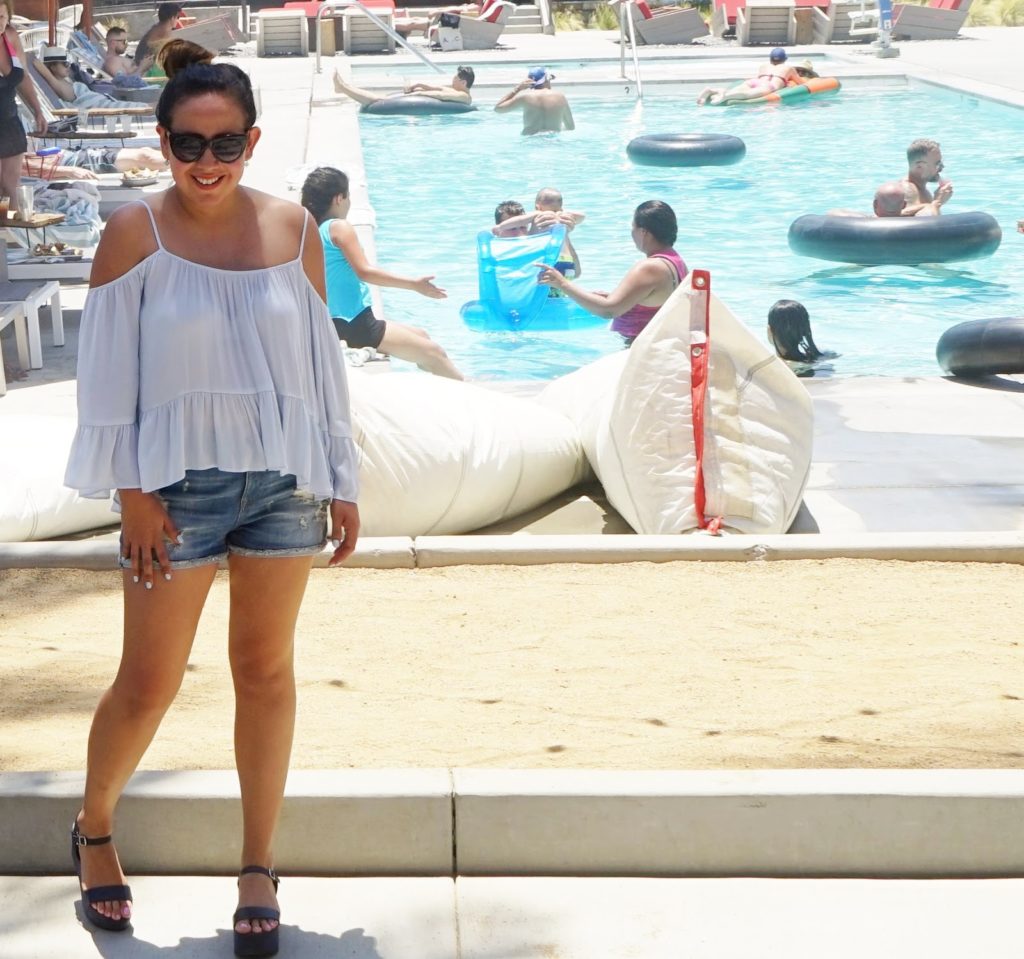 Happy Monday everyone! I'm ready to start work back up this week. Before getting back to the grind, I spent 2 days in Palm Springs with my sister and a friend. It was an all girls weekend you can say. There was pool lounging, drinks, and delicious food involved. Every now and then it's good to get away, reflect, and have fun. Life is short and we must enjoy every drop of it!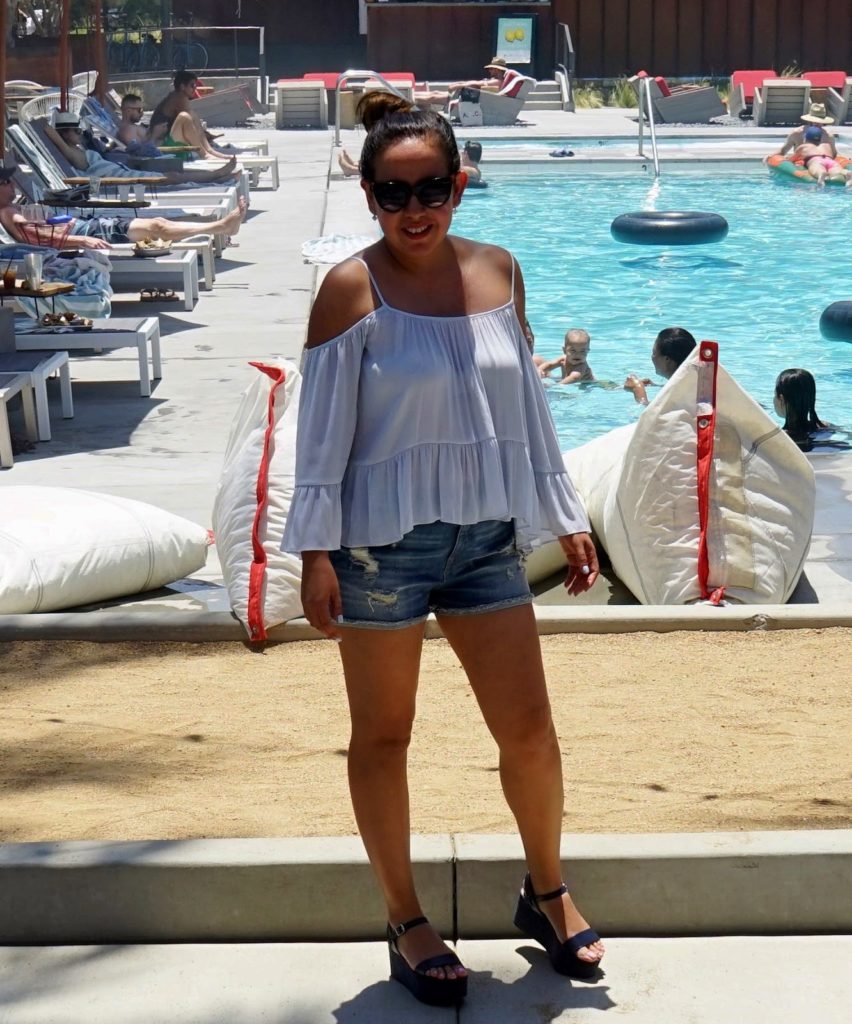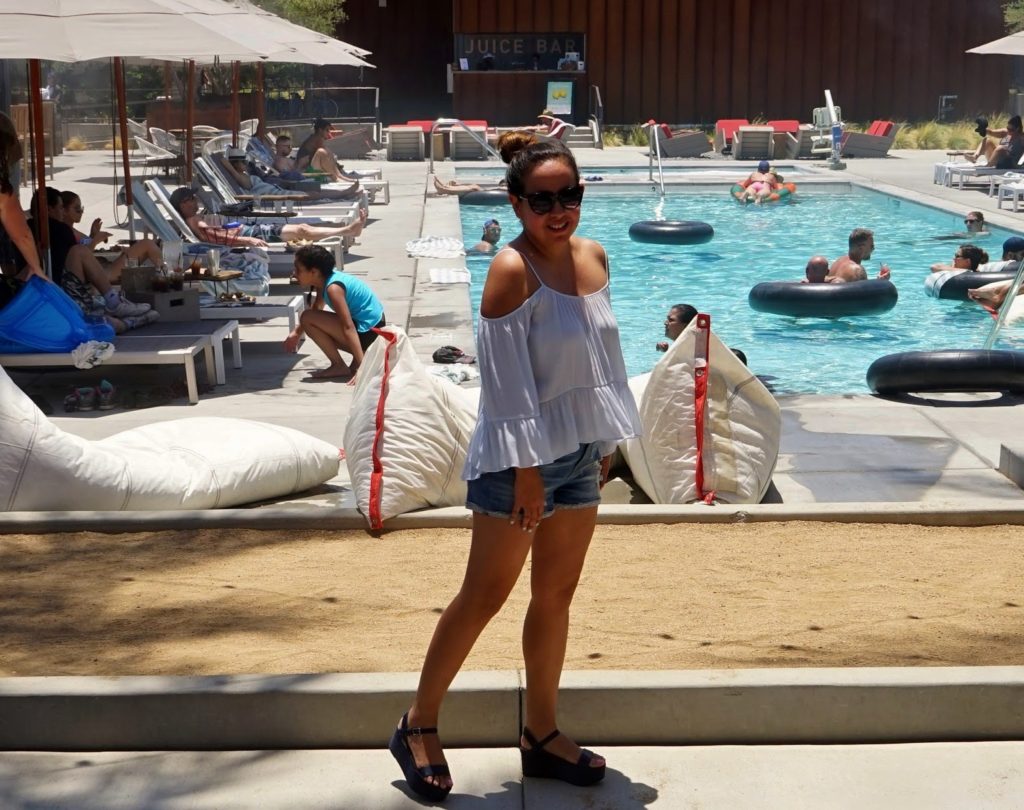 This attire couldn't have been more perfect for the scorching heat in Palm Springs. The off shoulder top is so light, and a bit see through, definitely a beach or summer weekend style top. I adore it! The shorts are my new easy to style pair of jean shorts. After all jeans go with every color of the rainbow right? :))
Have a blessed week sweet friends!
Love,
Tania