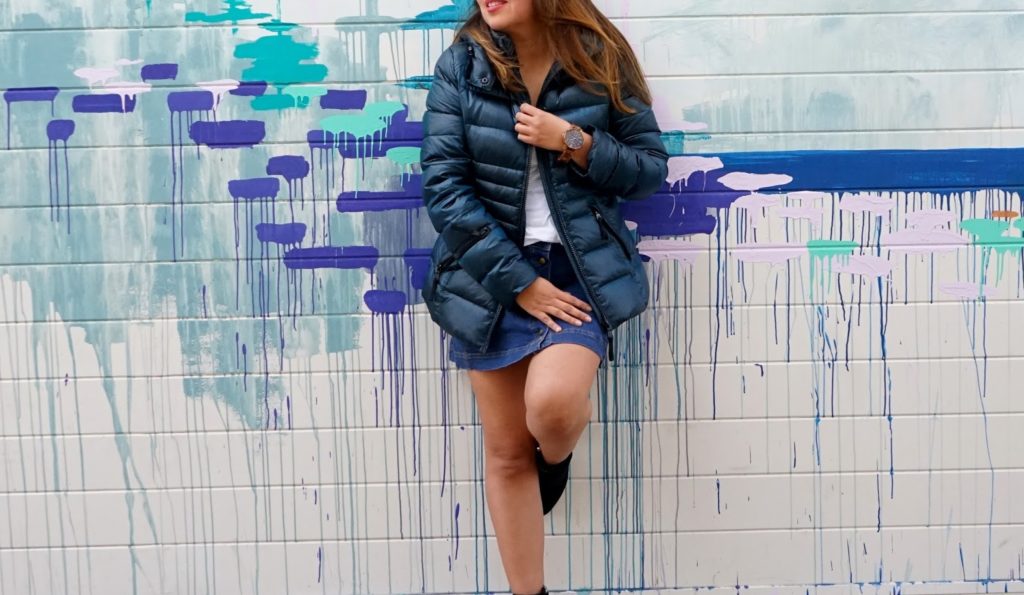 I'm so happy to share with you my Spring styling on this awesome Jordwatch. Not only that, there is a GIVEAWAY for you all as well! Details to the contest when you scroll down, you don't want to miss it.
My watch is the
Frankie Series
Zebrawood & Blue. It is such a unique watch because of the wood design, very light, and feels so natural on my wrist. I have secretly been admiring Jord watches for quiet some time. I find it a very cool watch to own, as it goes with the modern street style I love. Jord's
women's watches
and
men's watches
are very inovative. The minimal and stream line designs are just what I need in my life. I don't wear much jewelry, so this is a perfect complement to my style. Less is more for me, less stress, less worry right? This watch has made me a happy girl!
Do you like how I styled it? I wore a jean skirt to go with the minimalist blue face on the watch. Paired it with my blue jacket to add and extra blue tone in there, plus it was chilly that day. :)) Like most days in Sourthern Cali, it warms up as the day goes on. I thought my favorite jean skirt would be perfect with heeled booties. So my look is a little bit of street style mixed with chic with the booties. Just the way I like it. Now head on down and grab one of your own with $100 gift code for the winner and $25 for just entering the contest!!!!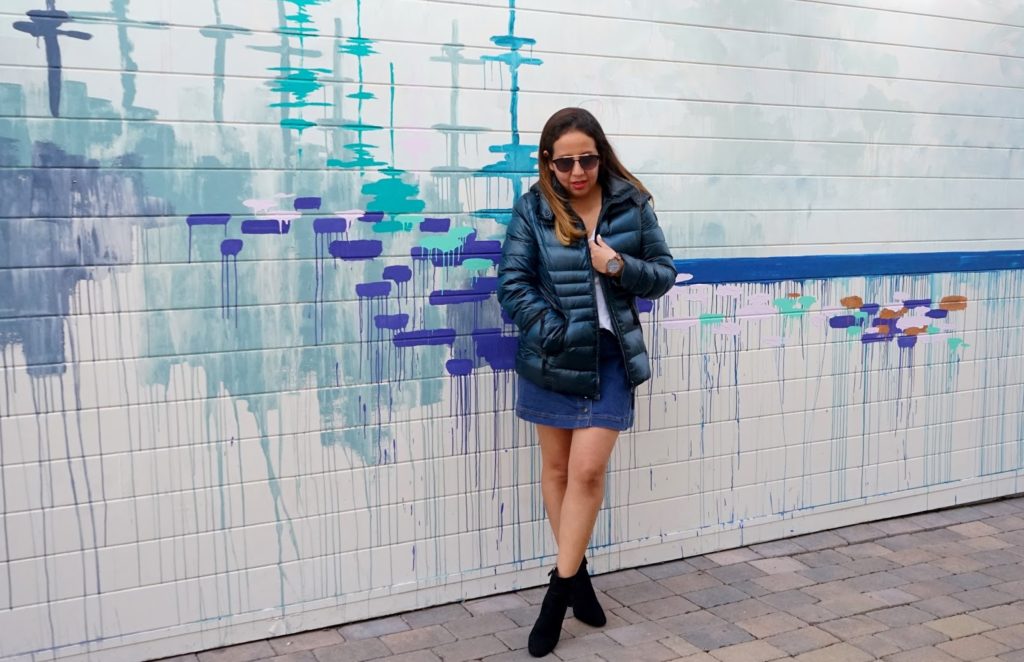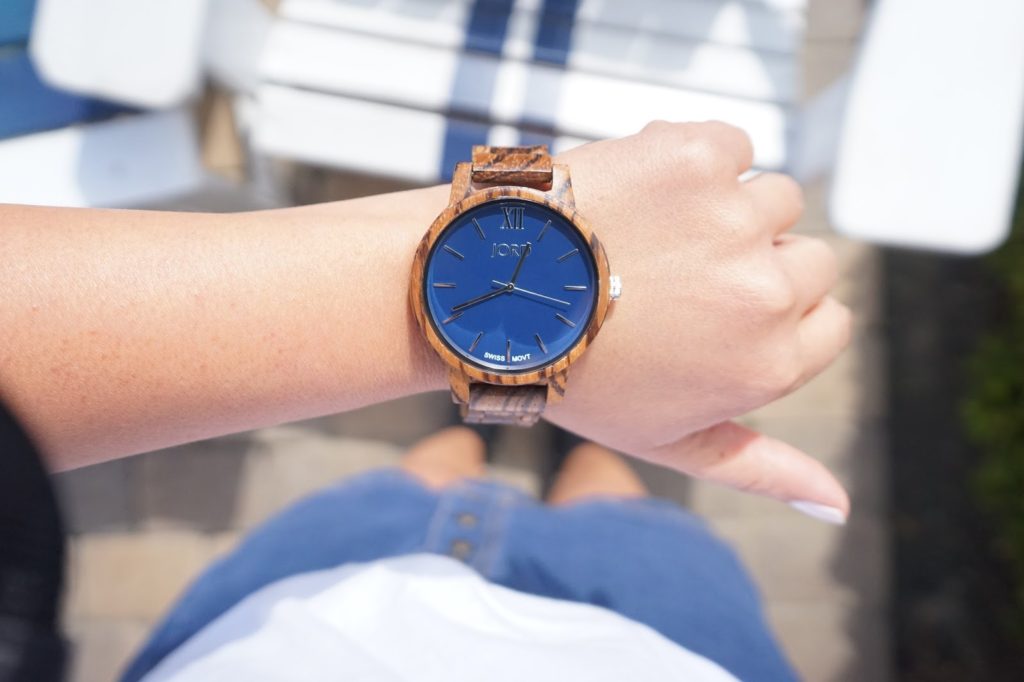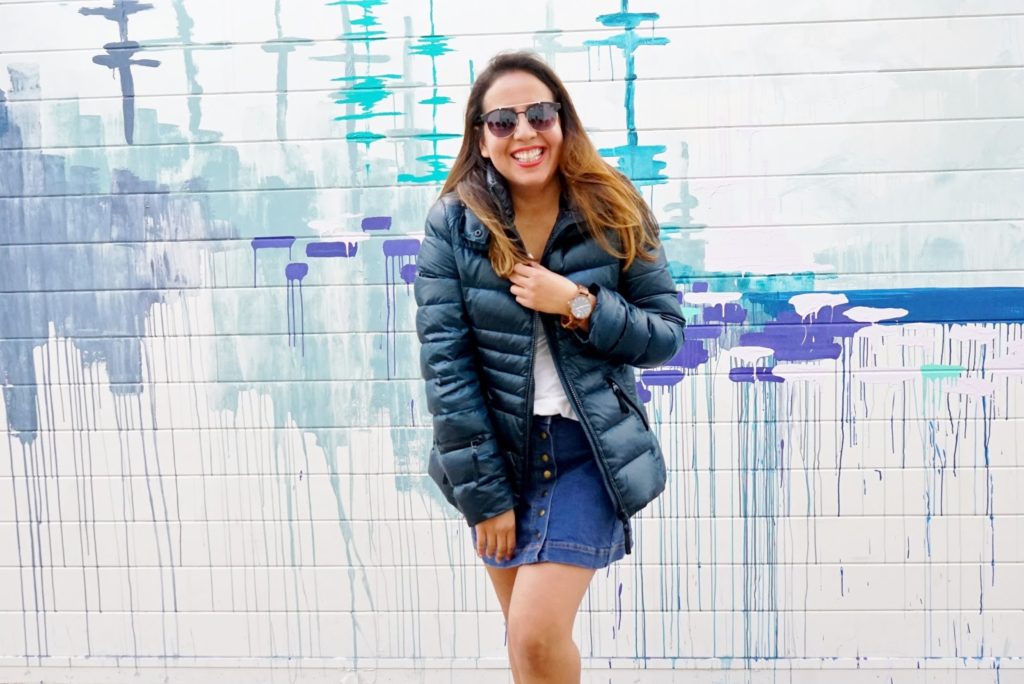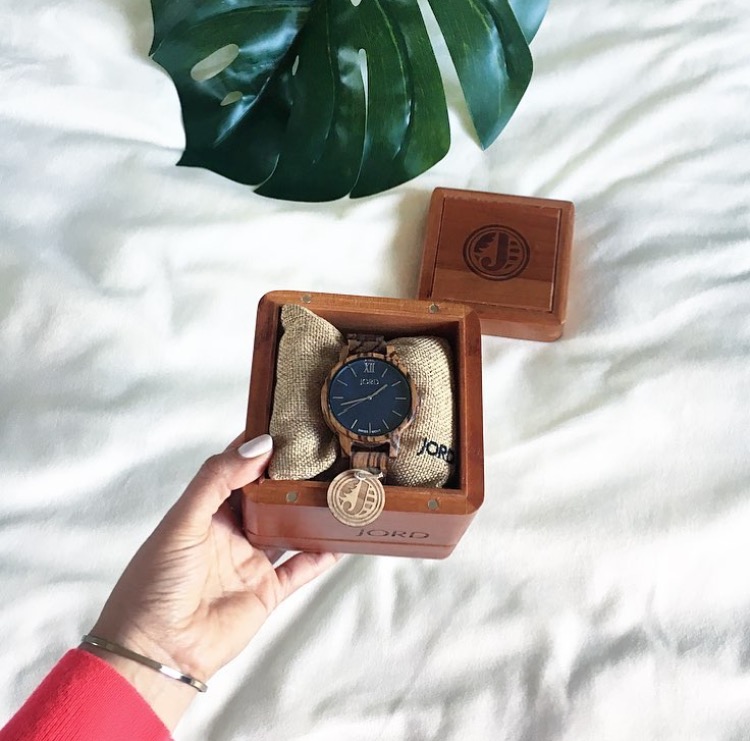 The winner will win a $100 e gift code to use of their own purchase on any Jord watch. Once the contest is over, all who enter will receive $25 gift code. You have until March 5th to enter the contest by 11:59am. The winner will be picked at random and all who entered will be emailed their
coupon code. The code will expire on 4/30/2017.
Enter contest by clicking here.
Remember even if you don't win the grand prize, you will still recieve a $25 code just for entering once the contest ends. It's a win win!
Best Wishes,
Tania
This is a sponsored post, all opinions regarding the product are my very own.