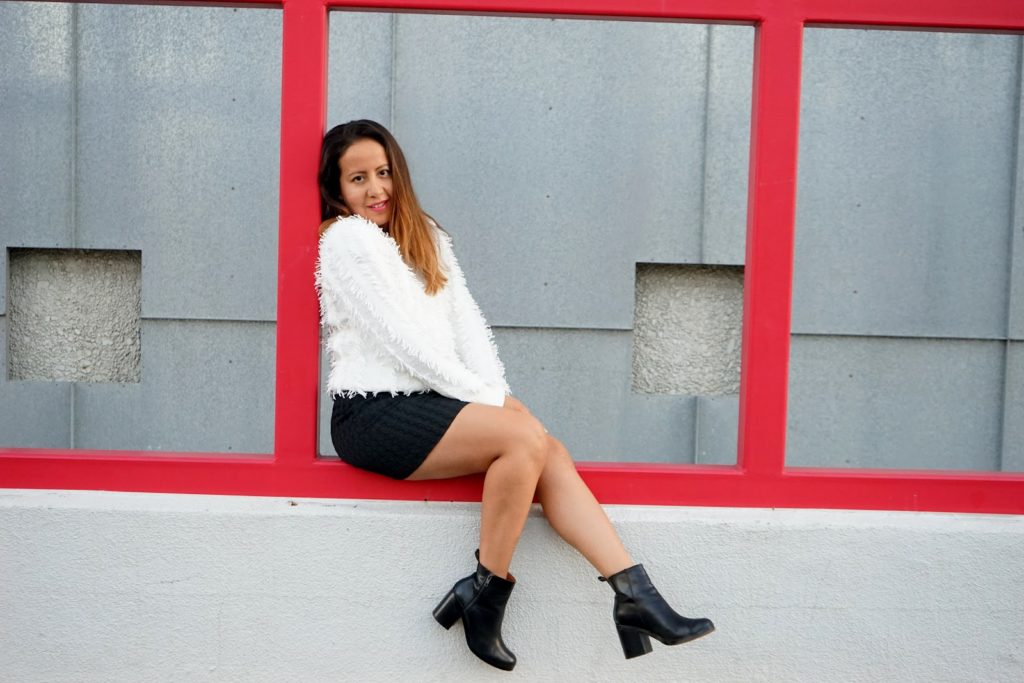 How's it going everyone? Are you all feeling like time is flying and summer will almost be here even though we just hit Spring? That is my mind lately. I have a Spring kind of look for you with the skirt and sweater mix. One of my favorite mixes, black and white even better. Do you think you can't go wrong with black and white outfits? I do. No matter what it is such a classic and will never go out of style. I mean the high contrast of the two colors is the key in it looking so chic. I'm sharing a few tips with you all this week. These are some that I live by :)) Use them so much!
Style Tips:
1. Use a pop of red in any black and white outfit to make it fun, more interesting, and make a statement. It will make a simple outfit come to life. It can be a red lipstick, purse, of shoe. No matter what it will make the outfit standout. Also if you're not a fan of red, pink will do the same in a more subtle way. Although you can totally throw on a pop of hot pink and rock it with black and white as well!
2. Find black and white pieces with unique structure or details. This could be in the form of fringe as you see on the sweater, or imprints like on the skirt. This makes the simple outfit more unique, not just another black and white number. :))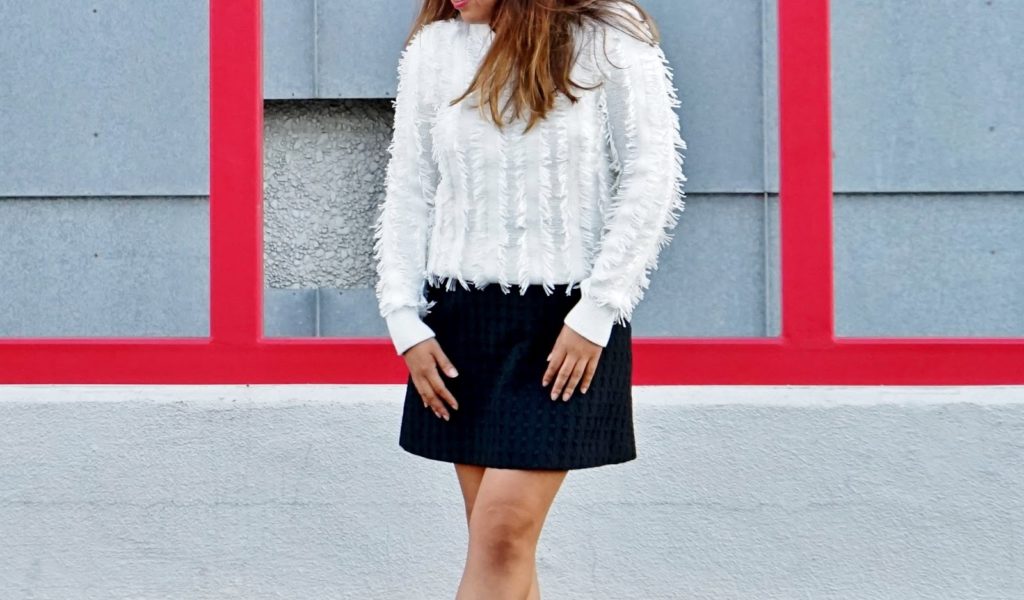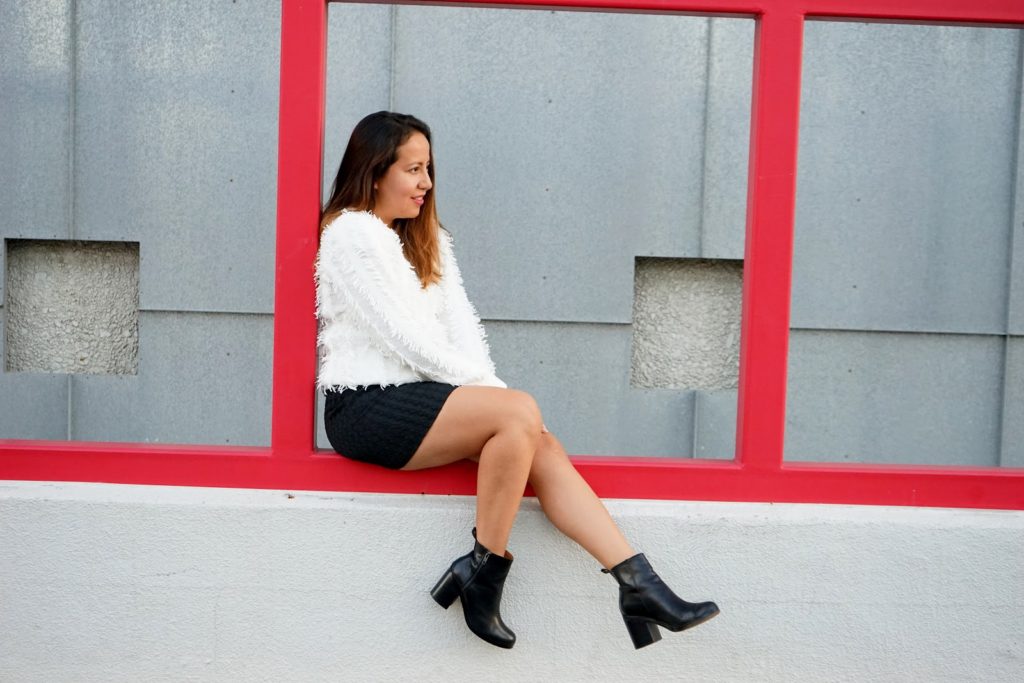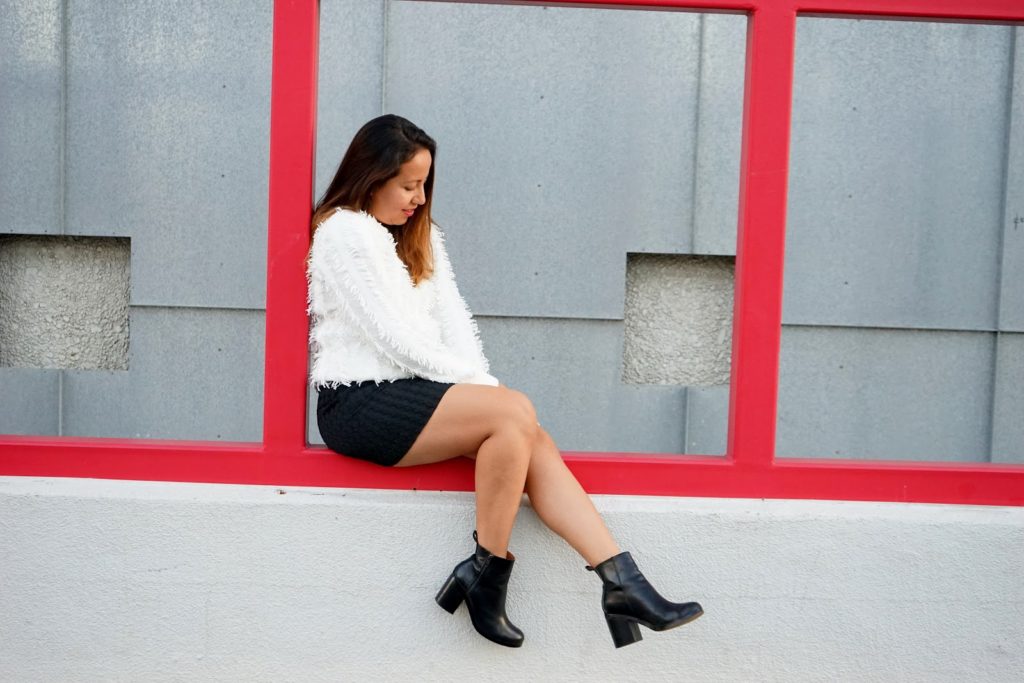 I used this cool building design with red square structures to make my outfit pop! I am a red and pink lippy girl most days :)) It just complements a simple outfit so well!
Hope you are all doing fantastic, and life is being good to you. I'm getting ready for my son to graduate from High School, and I'm feeling nostalgic about his Elementary years. Wahhhhh! It's okay though, I feel proud of the young man he has become. Time for me to let go of the ropes, haha! He will always be my baby though. Okay enough about me and my corny self. Tell me anything new with you? Comment below and let me know.
P.S. My stuff is selling super cheap on
Poshmark
right now, go there and check it out. I want to clear my closet, so I've listed most things $9-$15 dollars. :)) I'll be posting more clothes throughout the week.
Much Love,
Tania