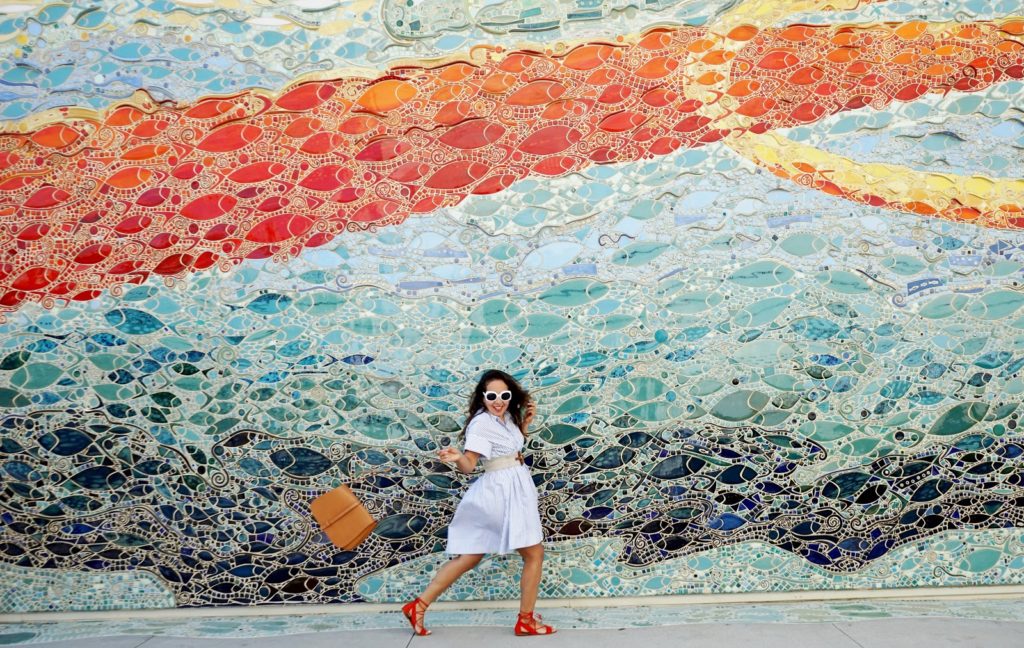 Woo hoo, summer time! All my cool light dresses get to come out and play. This is one of my recent purchases this year. A few months ago when the Victoria Beckham line dropped at Target, my sister and I were one of the first people there! I loved this dress because of the structured sleeves and high low style. So unique, and interesting! I first minimally styled the dress
here
wearing pointy black heels. This time around I when with bright red sandals, thick statement belt (very rare for me), messenger crossbody bag, and big wide frame sun glasses.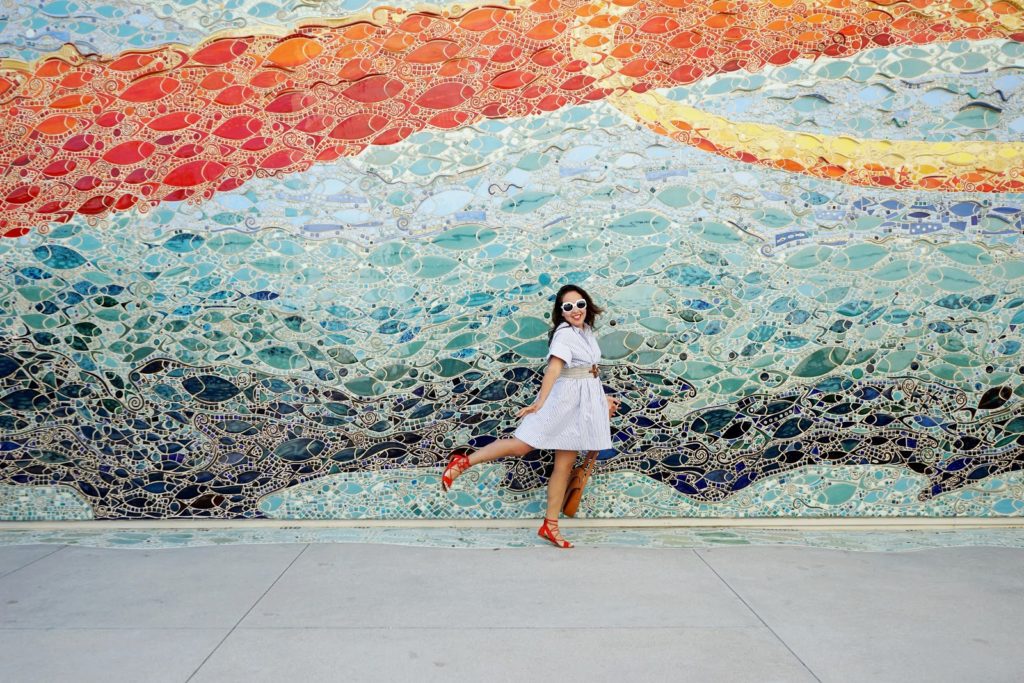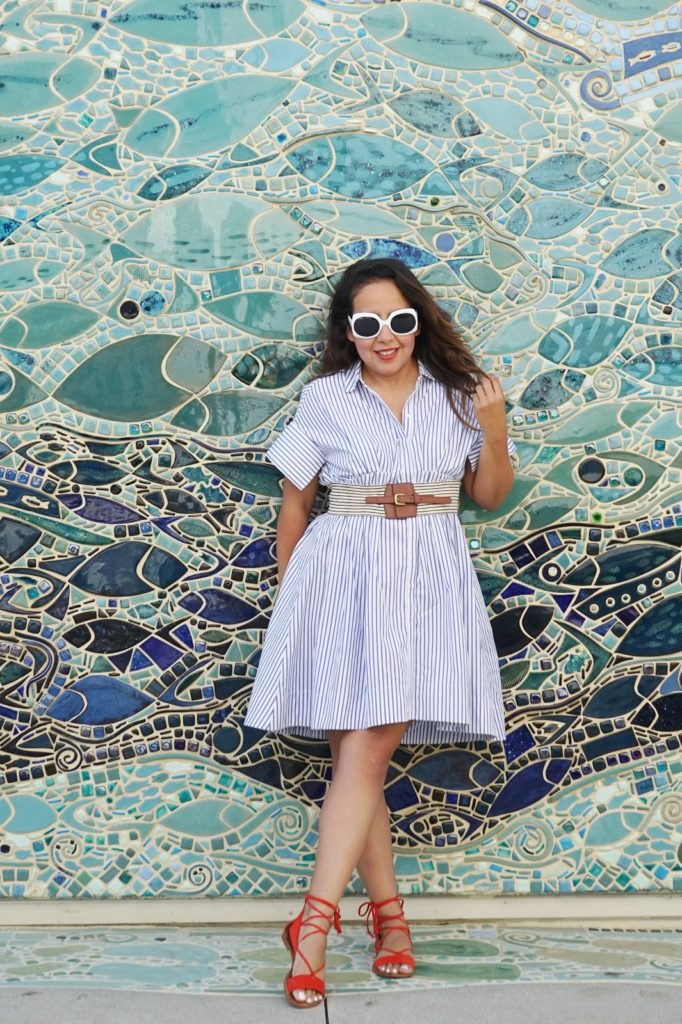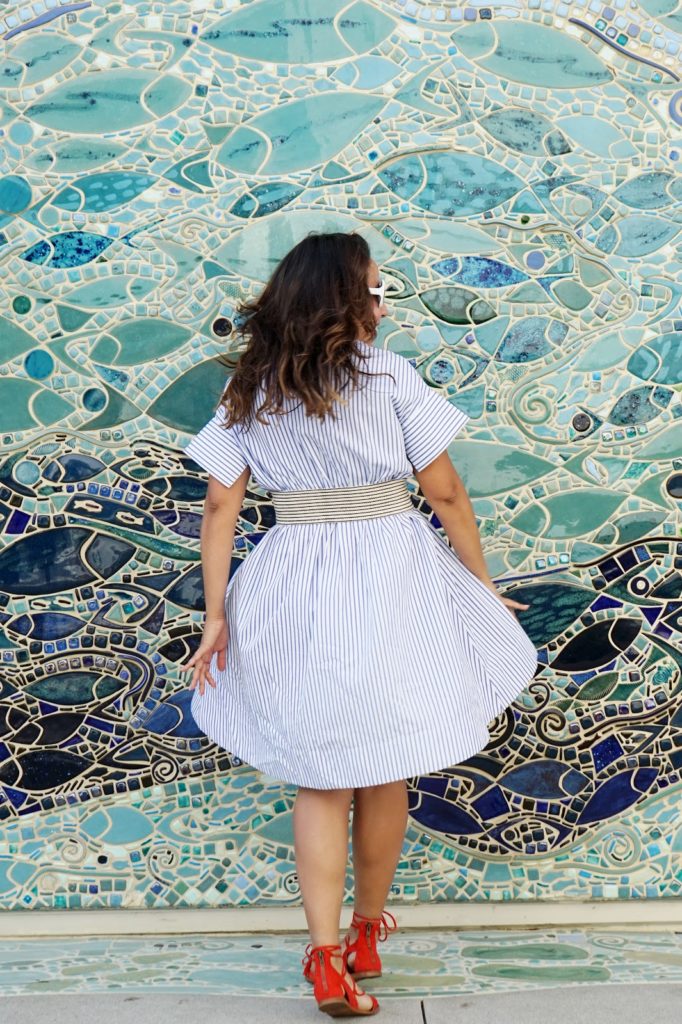 Style Tips
Though I have added new pieces to wardrobe this year, I am making it a habit to shop way more consciously than I used to. I now ask myself a few questions before buying something new.
1. Do I love it?
2. Does it fit well?
3. Is it versitile (can I style it in different ways?)
4. Do I have accessories that would go with it (including shoes?)
5. Is it made well?
Once I have answered yes to all these questions, I will go ahead and make the purchase. These questions help me make thoughtful decisions about what I bring into my home life. I don't want something that will just add bulk to my closet, and my life. It has to definitely serve a purpose! How do you shop? Would these tips help you shop more consciously? Hope so! I will be restyling many more clothes in my closet from now on.
Cheers,
Tania