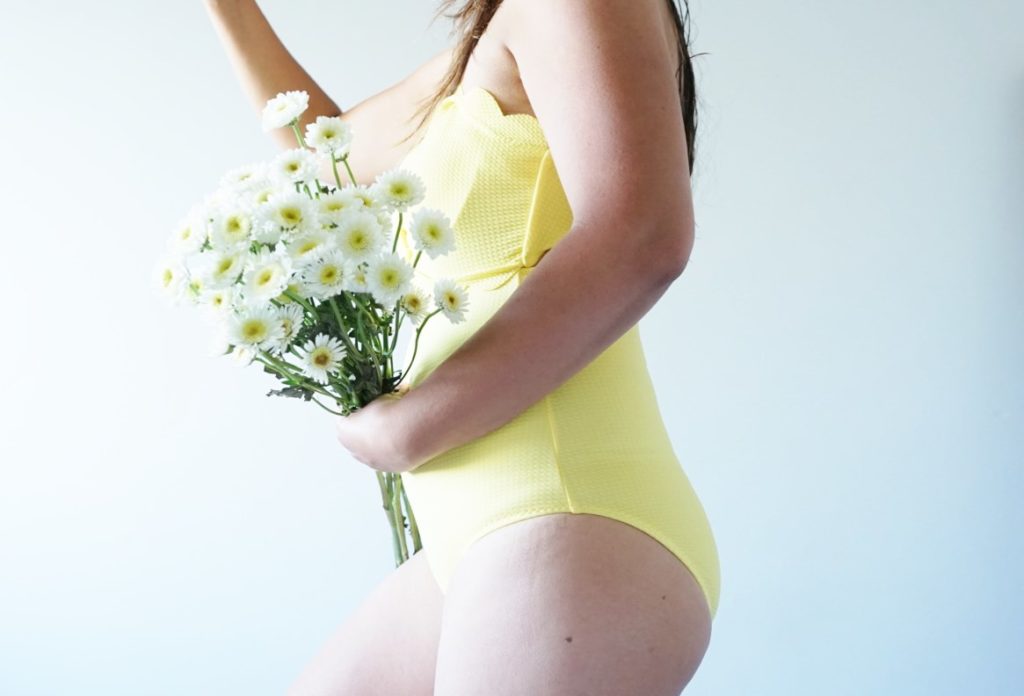 End of summer already and I can't complain because it's been so good to me this year. Today I'm bringing you some end of summer style with
Zaful
. Deciding between a
green bikini
, red, blue or yellow was a little difficult for me because the variety at Zaful is amazing. After some consideration I went with this scalloped yellow one piece suit. I'm crazy about the retro style and color. I wore this to my Palm Springs getaway with my best friends. I got to test out the quality and see what my friends thought of the swimsuit as well.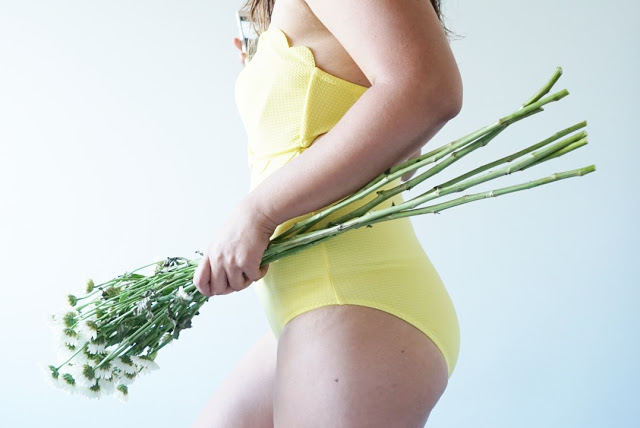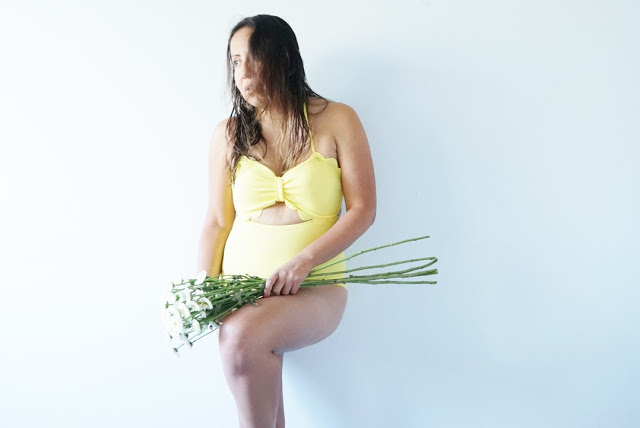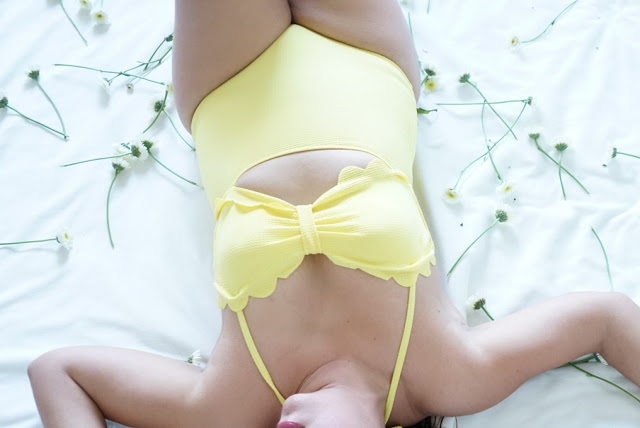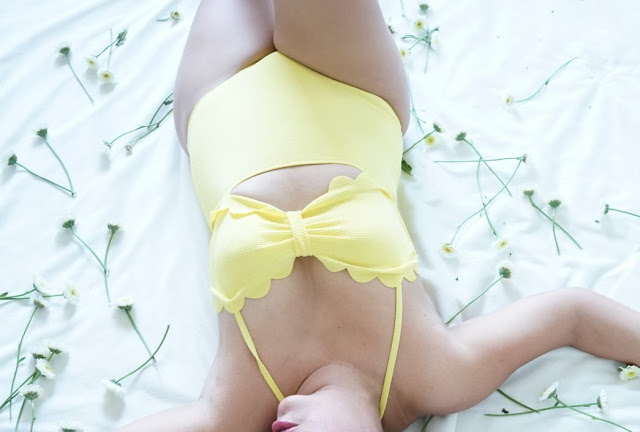 My friends loved the suit, they thought it was really cute. I then tested it out in the pool. I'm afraid that because the back bottom part of the suit is not lined, it was a bit of a peep show for my friends! Yes, we all agreed that it's great when it's dry, but beware of the see through part when wet. So as far as quality, I would love it if the back was lined as well as the front. It is a comfortable fit, and I do love that it has cups for us with smaller cleavages. I would only recommend this suit if you are using it to lay out an not get wet, for the cuteness factor. Otherwise, if you're looking to get in the pool or be active in the water, this is not the suit for you. I still love the style and for the price of $13.99 I got to look cute in a swimsuit. I have one more swimsuit I received from Zaful and I will be reviewing it this week for ya! Happy shopping and stay Fancy. :))
Zaful offers Free Shipping for orders over $30! Make sure to use the size guide provided for each item, as they tend to run small from my experience.
Love,
Tania
*This is a sponsored post, all thoughts and opinions are my very own.