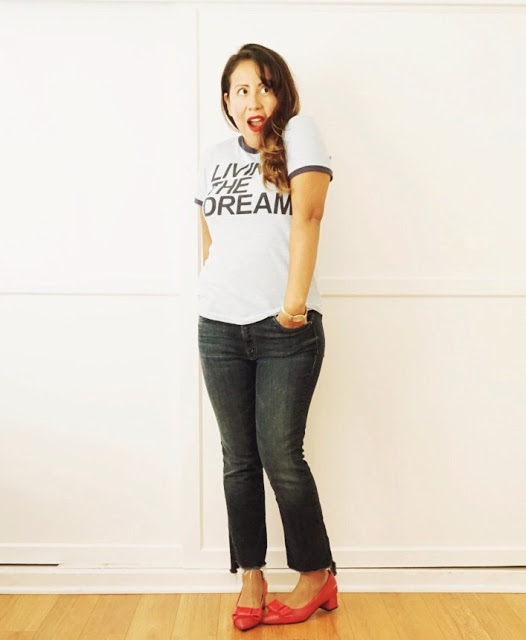 So yeah, this was my face when I first spotted these shoes on the
Dresslily
website. I was instantly surprised and fell in love with them. I mean what is not to love about these red Mini Mouse/Barbie retro inspired cuties right? Here's my review on them!
Review
Fit: About half a size larger than my shoe size. 🙁
Comfort: Comfortable, extra cushion, soft fabric lining inside the shoe.
Design: Well crafted shoe. Comes with rubber gripping at the bottom of shoe, so no fear of slipping in these.
Price: $29.56 /Ships for Free
Shipping: Within 10 business days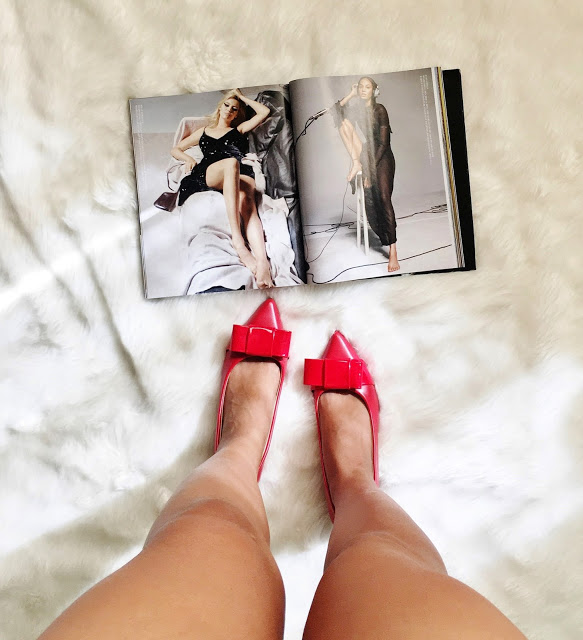 My overall take on these shoes is that I do like the style and how well the shoe is made. Unfortunately because it is not the right fit I attempted to return the item and exchange, but instead they agreed to issue me a full refund without a return. Since this is a collaboration, I guess I just get to keep the item? Not sure, but at least you know that the store will issue a full refund if you are not satisfied. They responded to my request within an hour, so that is super fast via email for a refund! I was impressed with that. I am a little hesitant about ordering shoes through this store again because of this experience. I have some clothes on the way as well from this store, so let's see how that turns out. :))
With Love,
Tania