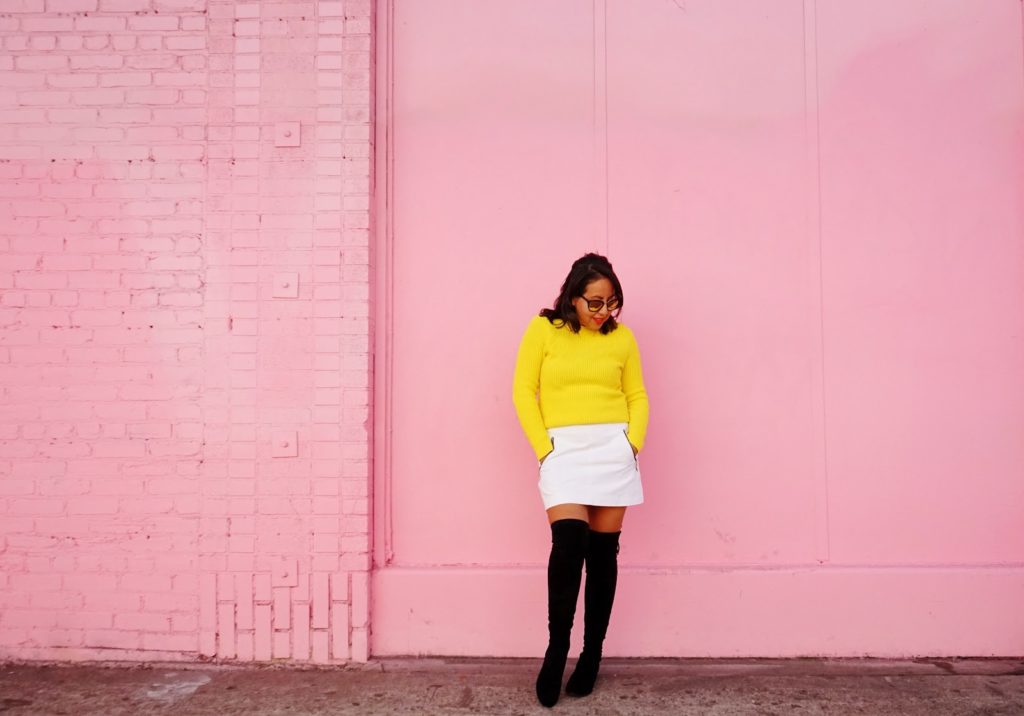 Hi everyone, how are you all doing this fine December? I created a wintery Cali look for you this week. Since we are the Golden State it's mostly always sunny so we hardly get to wear wintery looks. It does get cold but it also warms up pretty good during the day. So my go to is skirt and boots and sweaters, layered with cami, and shirts. This works for me quite nicely because I get to peel the layers off as the day warms up. Finally brought out this fabulous pair of boots I got. Let me tell you, they are the most comfortable good looking flat OTK boots ever. I searched for a good pair and found them on Amazon for a great price!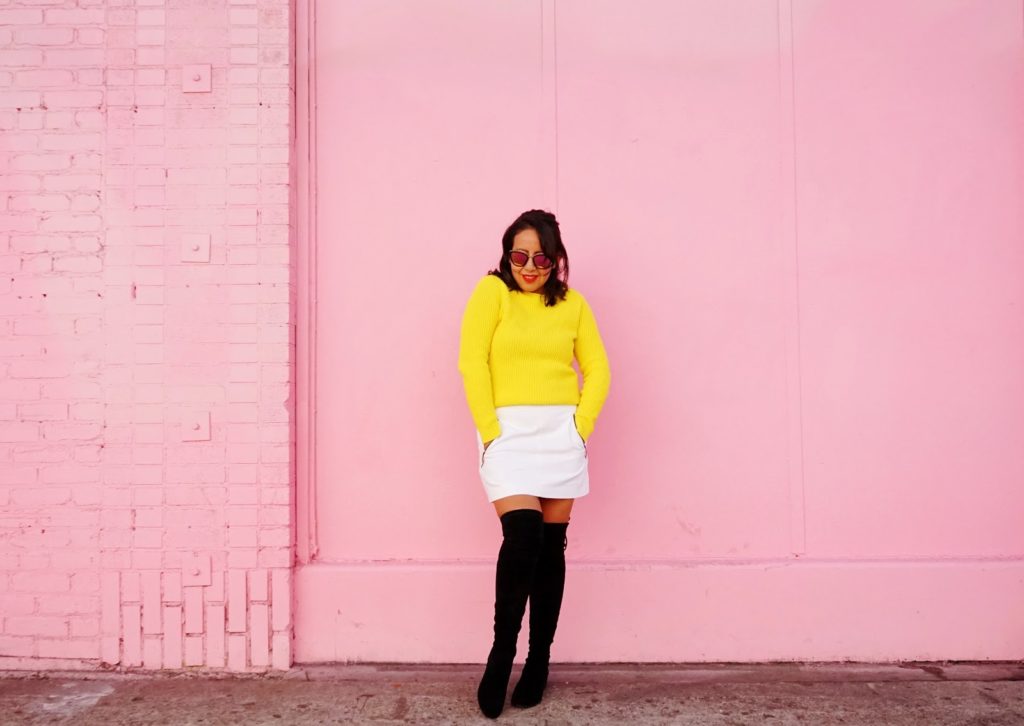 Okay, I bought a more expensive pair last year and it was a fail because they had no adjustable string in the back like these do. That's a great feature because they are adjustable. They are fitted around the whole leg just right. I barely have to adjust the string in the back at all. They completely stay in place! that is the best thing about these because you won't look uncomfortable pulling your boots up all day. I love these to death, seriously impressed by this brand! They have been compared to Stuart Weitzman OTK boots which run for close to $800. I have to say they are magnificent and worth the $100 I spent on them.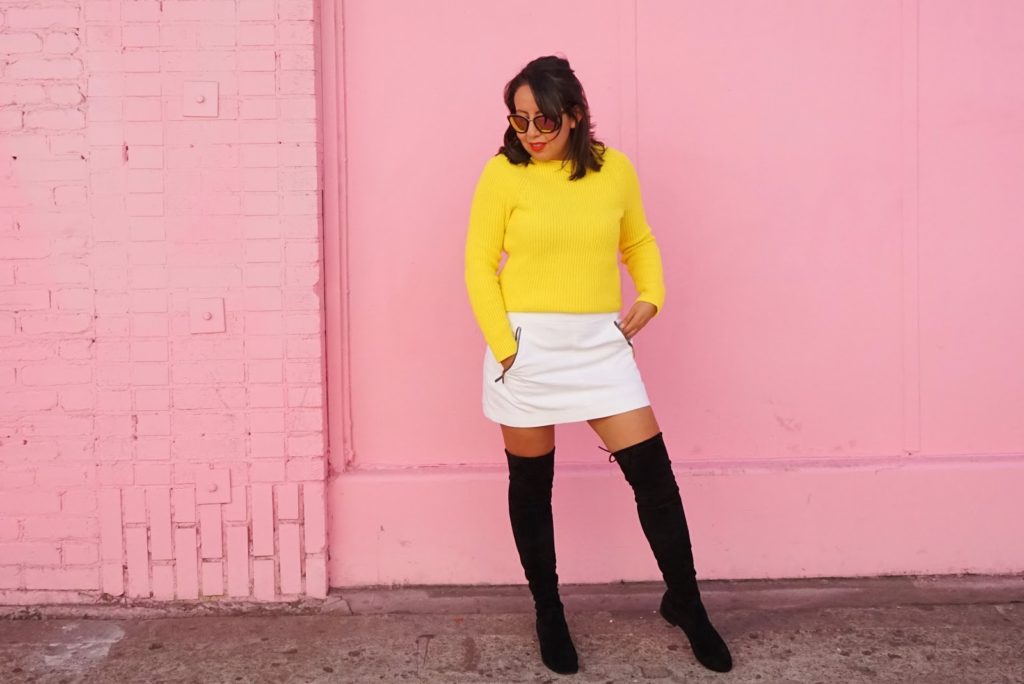 Style Tips
*When shopping online always read reviews. Reviews help you get an idea of how the items you buy have worked for other customers. It is the best thing you can do. So far all the things that I've bought online have not disappointed me if I have read the reviews prior to making the purchase.
* Another great thing to keep in mind when buying online is to read the size charts, know your true size, or measurements. For me that is the size that I feel most comfortable in. My weight fluctuates throughout the year and I fit a various number of sizes. Knowing your measurements does wonders, and will keep you from making unwanted returns due to the wrong fit.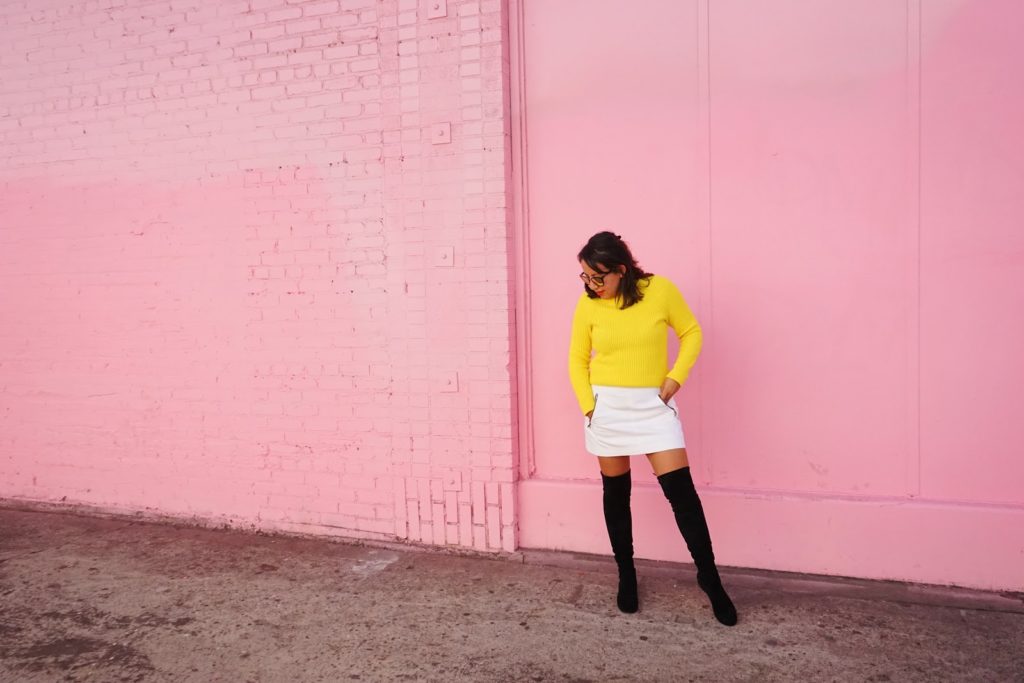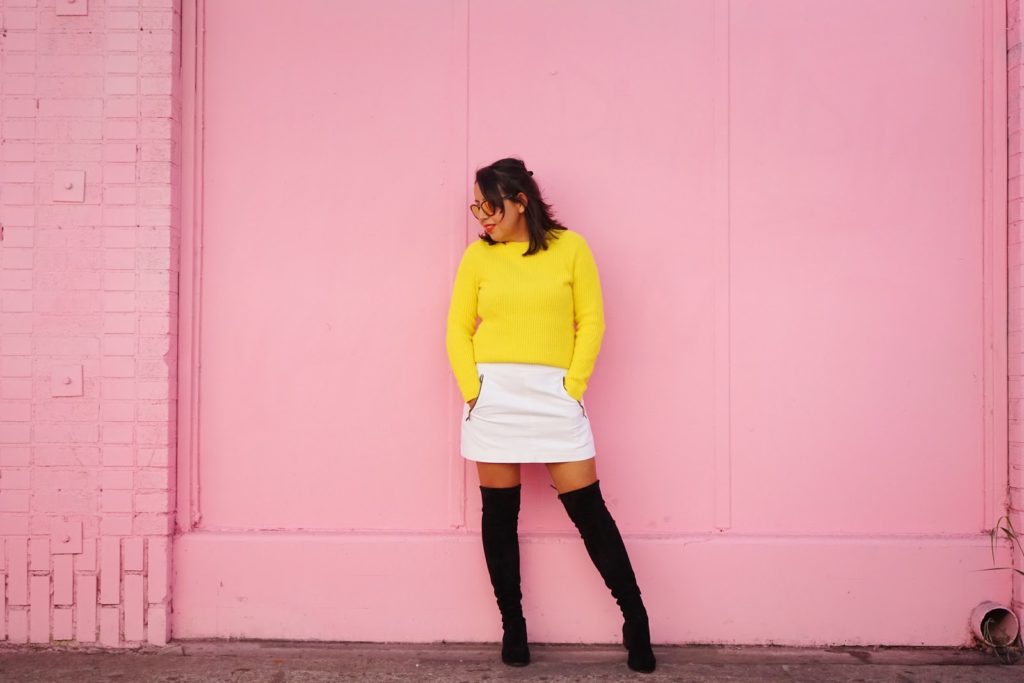 Hope that helps if you're shopping for that special thing for yourself this Holiday season. Online shopping is becoming my favorite way to shop.
Wish you all a great December babes!!!
With Love,
Tania