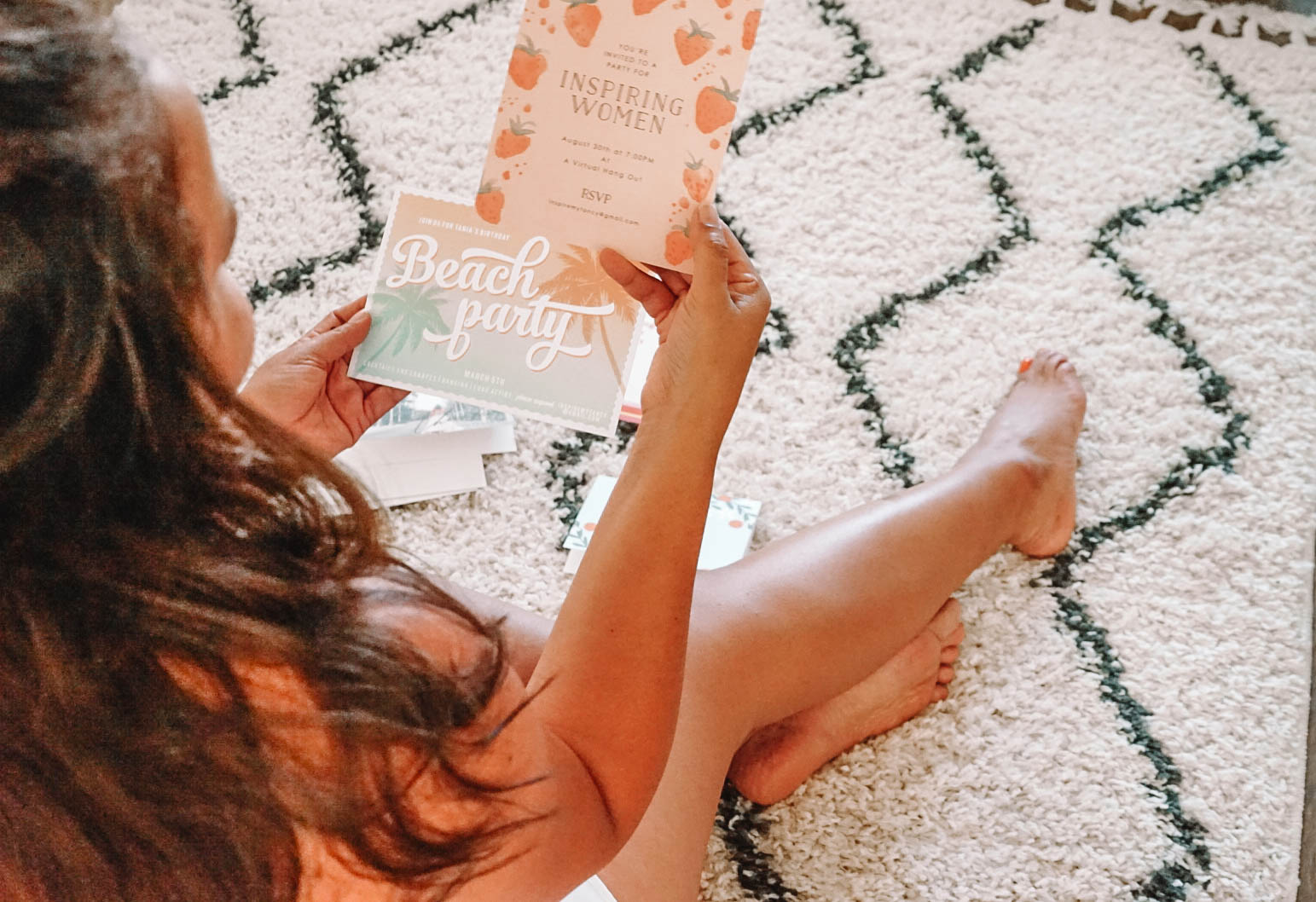 Personalize any card with Basic Invite online shop! This wonderful online store offers all kinds of cards such as, birthday party invitations , thank you cards, and beautiful business cards. They also have special milestone birthday cards from first birthday invitations  to 60th birthday invitations ! You can personalize many cards by changing the colors, adding your own pictures, and customizing texts. The design possibilities are endless. Check out some of the cards I created below!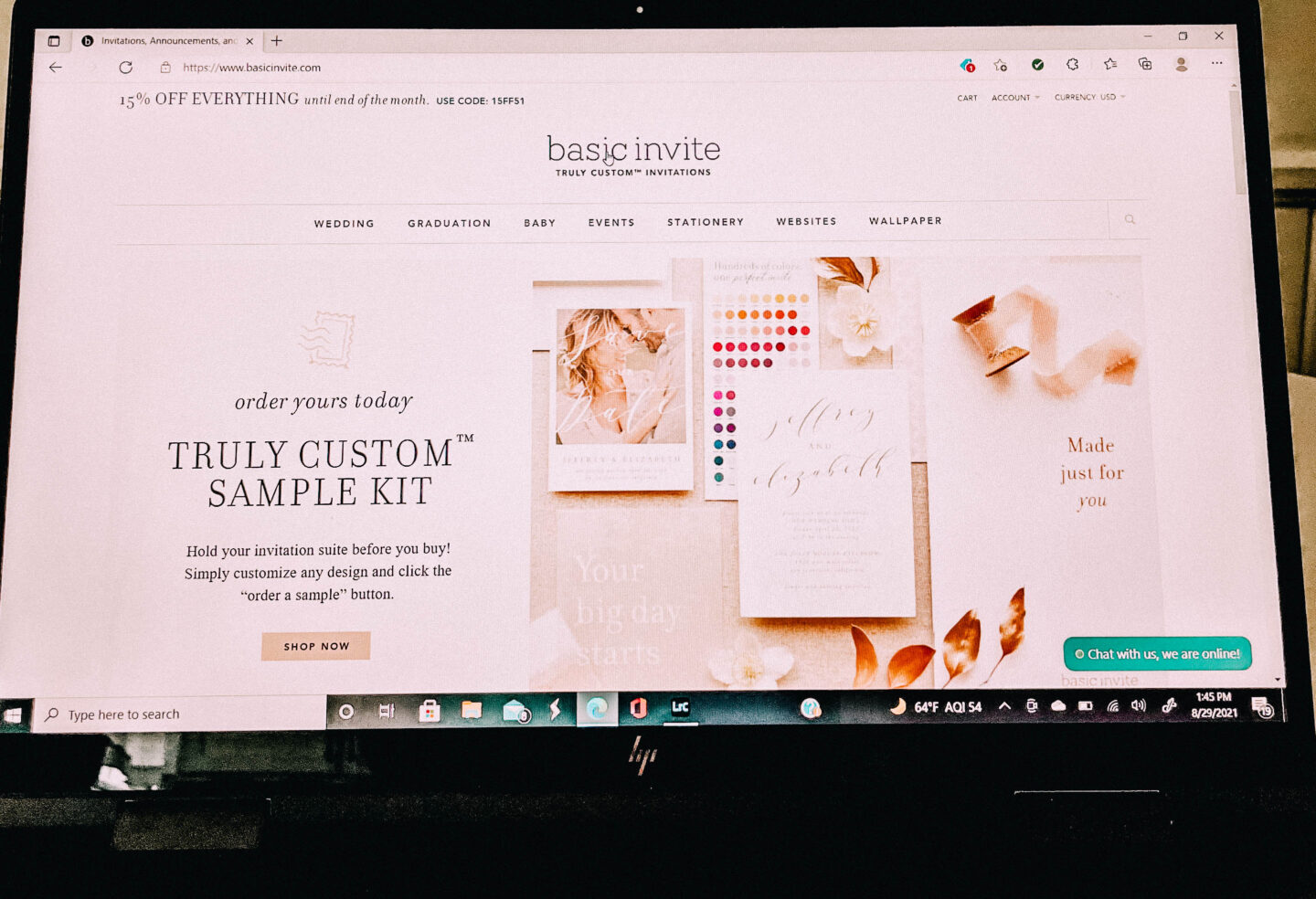 I really enjoyed creating my own personalized cards on the Basic Invite shop! I logged on, chose my cards, customized them, and waited for them to arrive in the mail. I loved playing around with sizing of the text and the variety of colors. It was fun to add one of my favorite pictures to my thank you card. I love the results! It took less then a week to get my beautiful designs. Let me know what you think.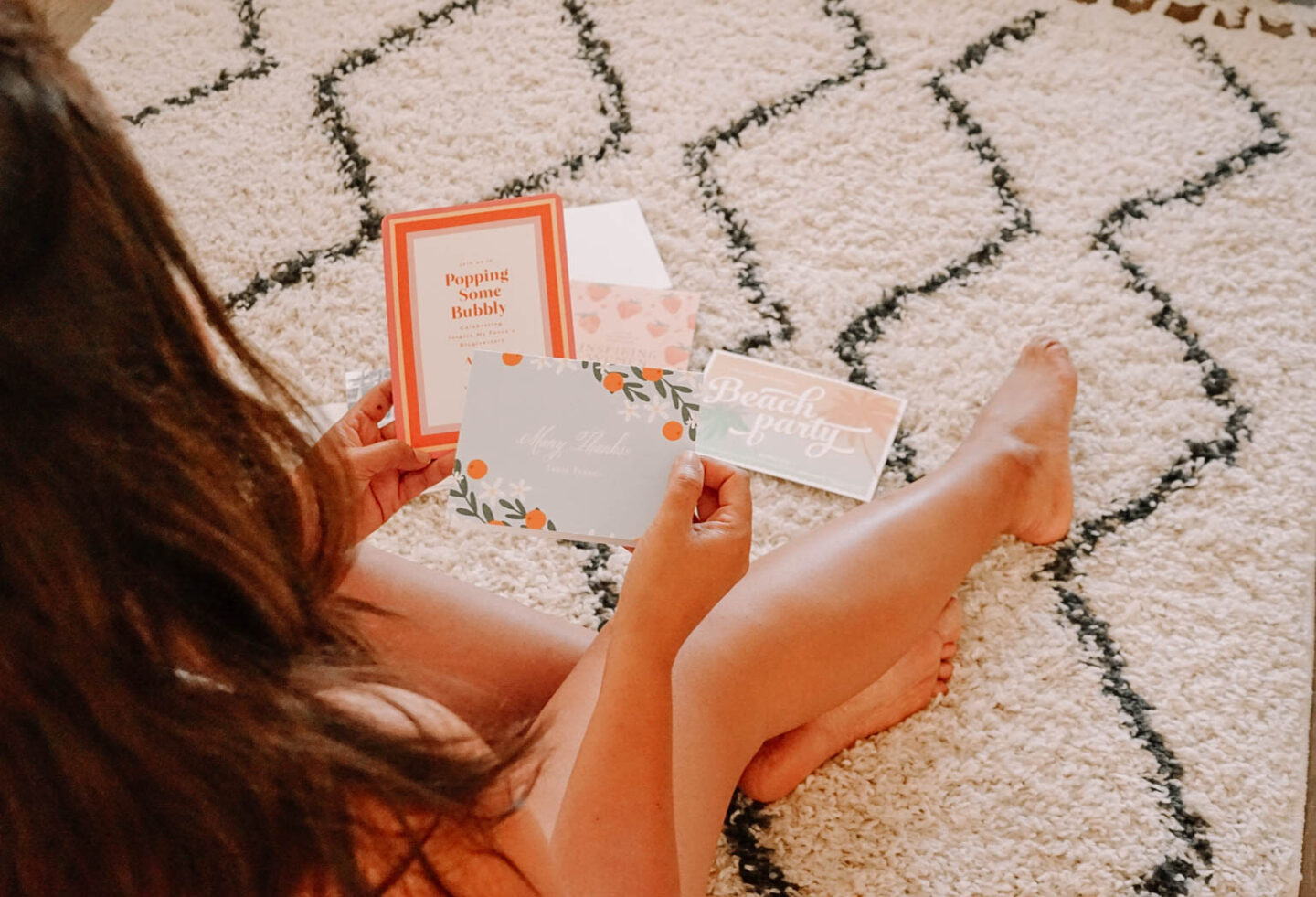 Beautiful Birthday Card Designs
Celebrate any occasion with a customized design invitation or birthday greeting. I found the designs modern, festive, with a wide variety of styles. I appreciated the fact that they offer 40 different colors of envelopes to match each card. It's so cute to send a matching envelope don't you think?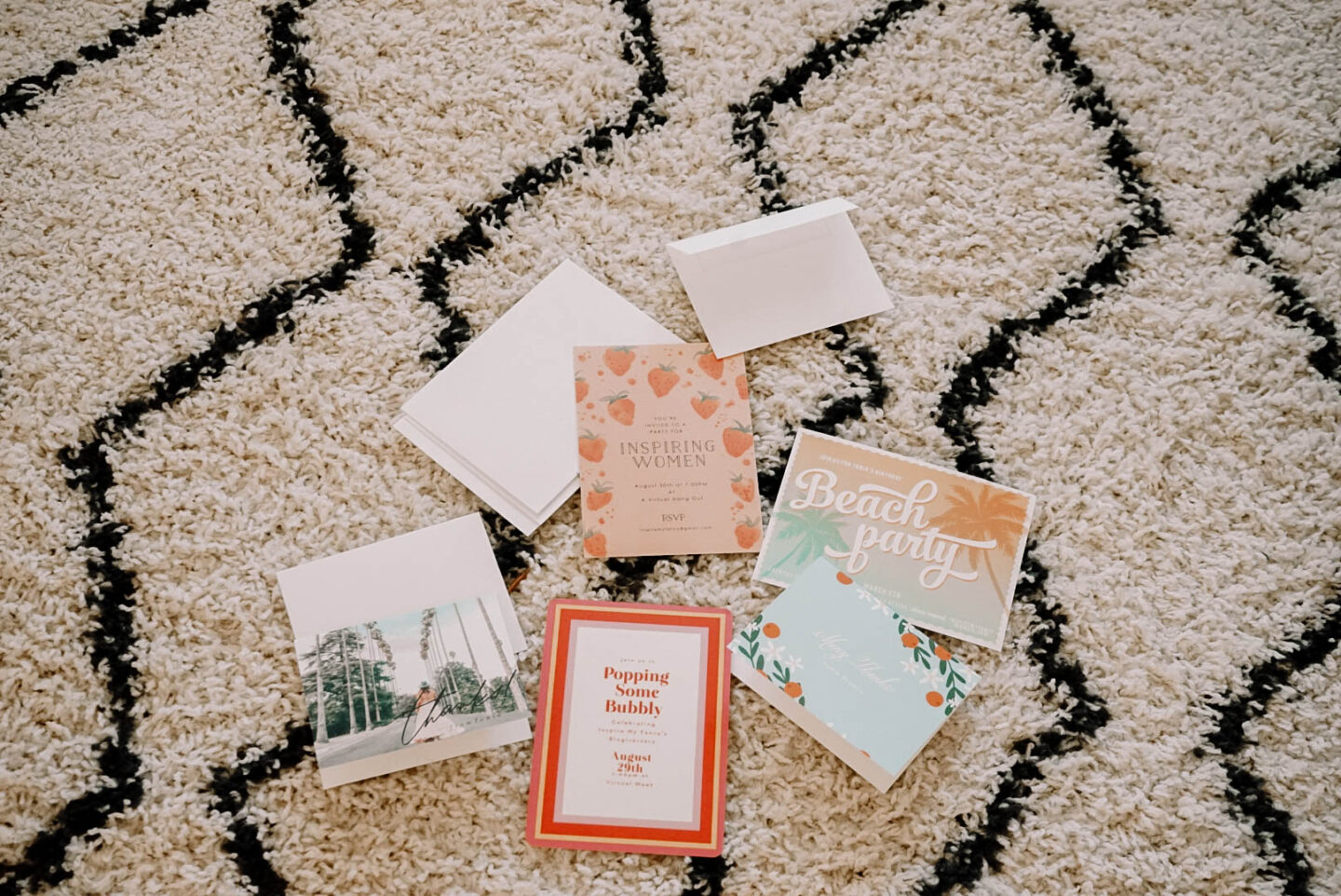 For those that like things just a bit more fancy there are foil card options available. There is gold, rose gold and silver to embellish your card. You can also choose a raised foil style for that luxurious feel!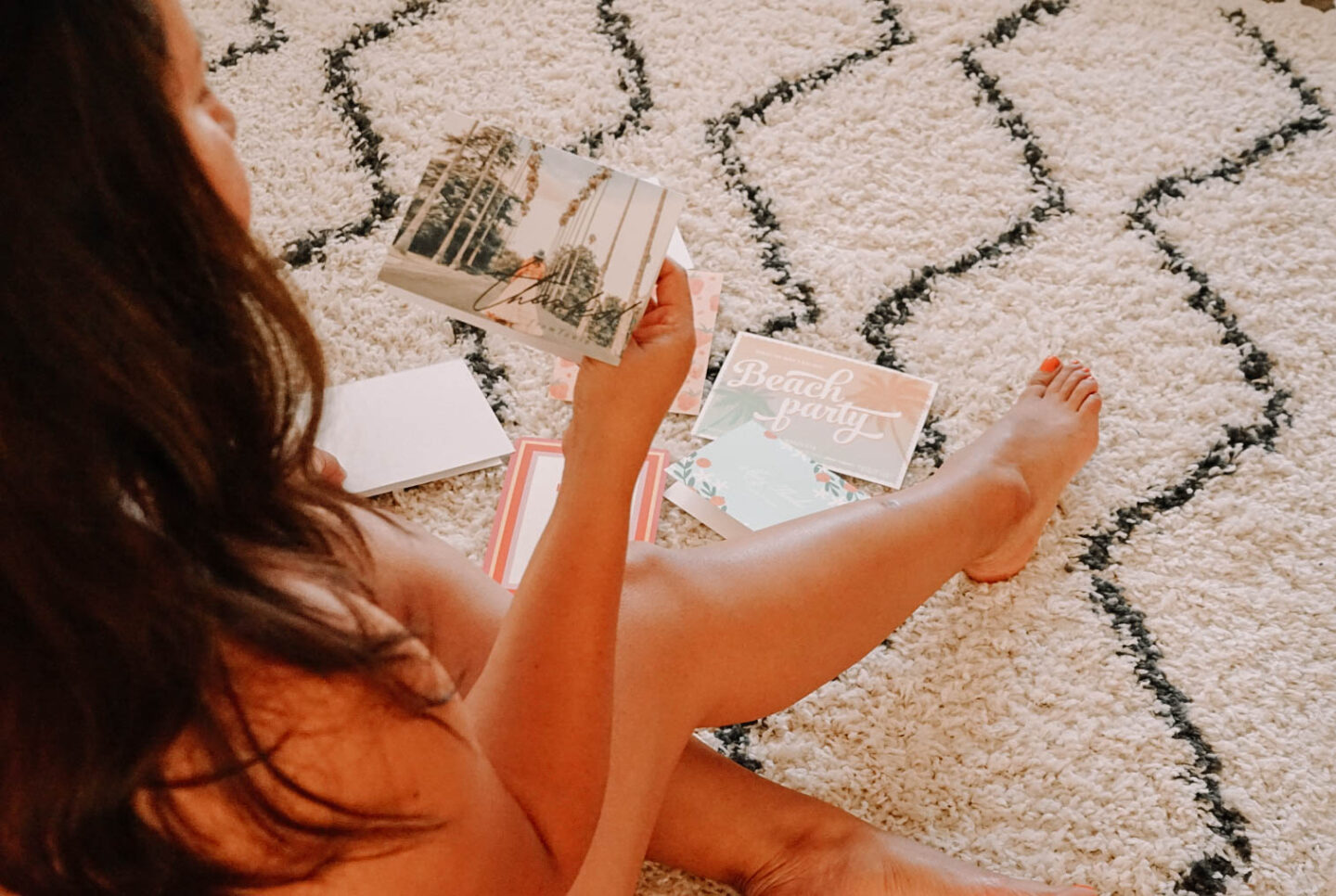 Shop Highlights
You can order any sample before making a purchase
The site is easy to navigate
There are over 180 color options for card designs, making the cards exactly how you want them
You can capture friends' addresses with a link through Facebook, Instagram, Twitter, or any social media
You can upload your own images to customize your cards
You can change font color, size, and design
Final Thoughts
Overall I am highly impressed with the customizing quality and service of Basic Invite! The process was fun because I got to create my cards exactly how I wanted them. The many color options and card styles made the process enjoyable without having to go out into an actual store. In the past few years online shopping has become my go to when it comes to shopping for almost everything. How about you? I feel that being able to shop from the comfort of my own home and getting just what I want is priceless. Check out Basic invite for yourself and see what I mean!
Right now you can take advantage of their 15% Off discount with code: 15FF51 
You can also check them out @basicinvite here:
Cheers, 
Tania 
*This is a sponsored post. All thoughts and opinions are my very own.