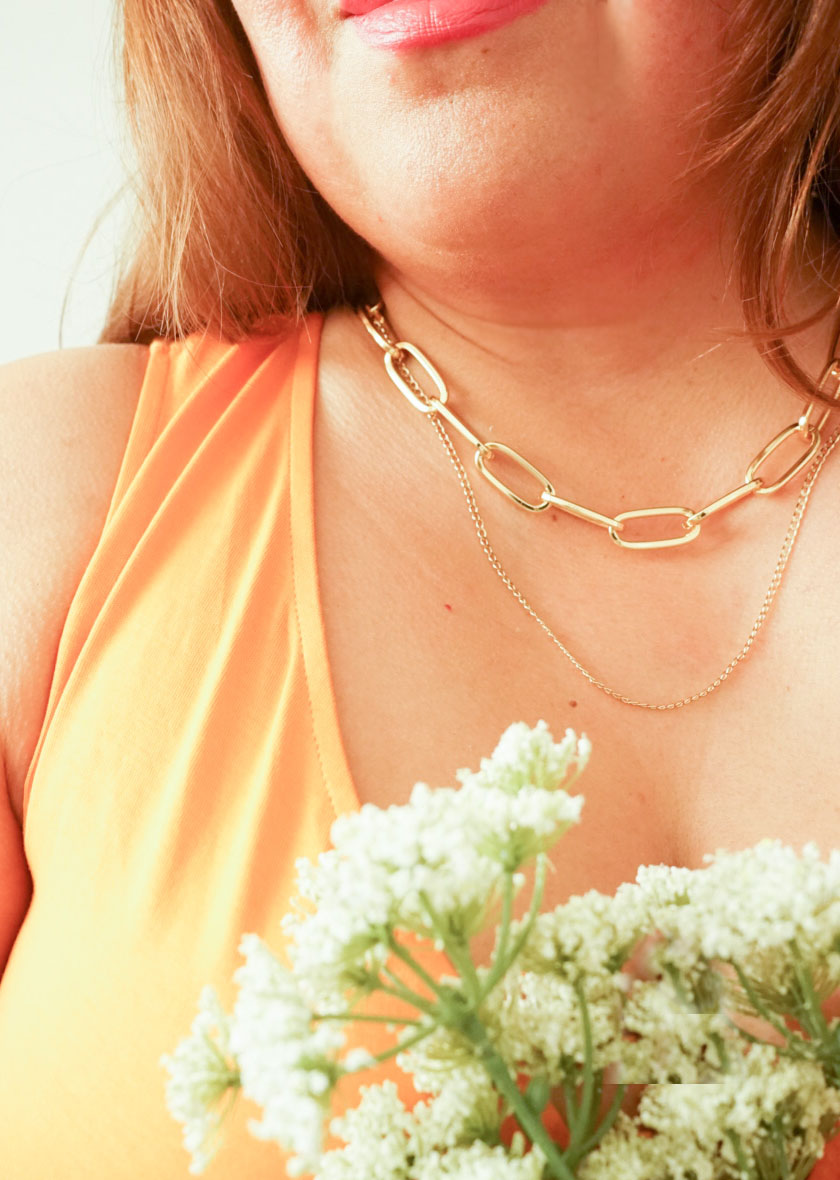 Dripping in chain necklaces this season can look so cool! The it summer jewelry trend has been gold chains. In my humble opinion they look good with everything. The trend has been popular for some time now. It has grown on me to the point of me purchasing quite a few. This coming from a gal who hardly wears any jewelry at all, maybe one piece at a time. Now I love layering many chains at once for a stunning effect that adds a wow factor to any outfit! Peek at some of the best I have found while on the hunt for my next layering piece!
I have picked out these chic and edgy pieces here from some great shops online. Check out INXSKY for a Gold Chain Choker, Olivia Roy for the Cleopatra Layered Chain Link Choker, Aurate NY for a paperclip chain necklace in yellow, rose or white gold, and Luv AJ for a Heart and Chain in gold! What do you think of these? Are you a layering type of gal or more of a minimalist? I'm a mix of both when it comes to chain necklaces. Depending on my mood and outfit I can go either way.
A gold chain necklace can elevate any simple look I believe. Even a sporty outfit can look so much more sophisticated by adding a gold piece. I love wearing mine with all kinds of outfits, from colorful to neutrals. Here's one outfit that went from summer goodness to summer fabulous with a few touches of gold. What do you think?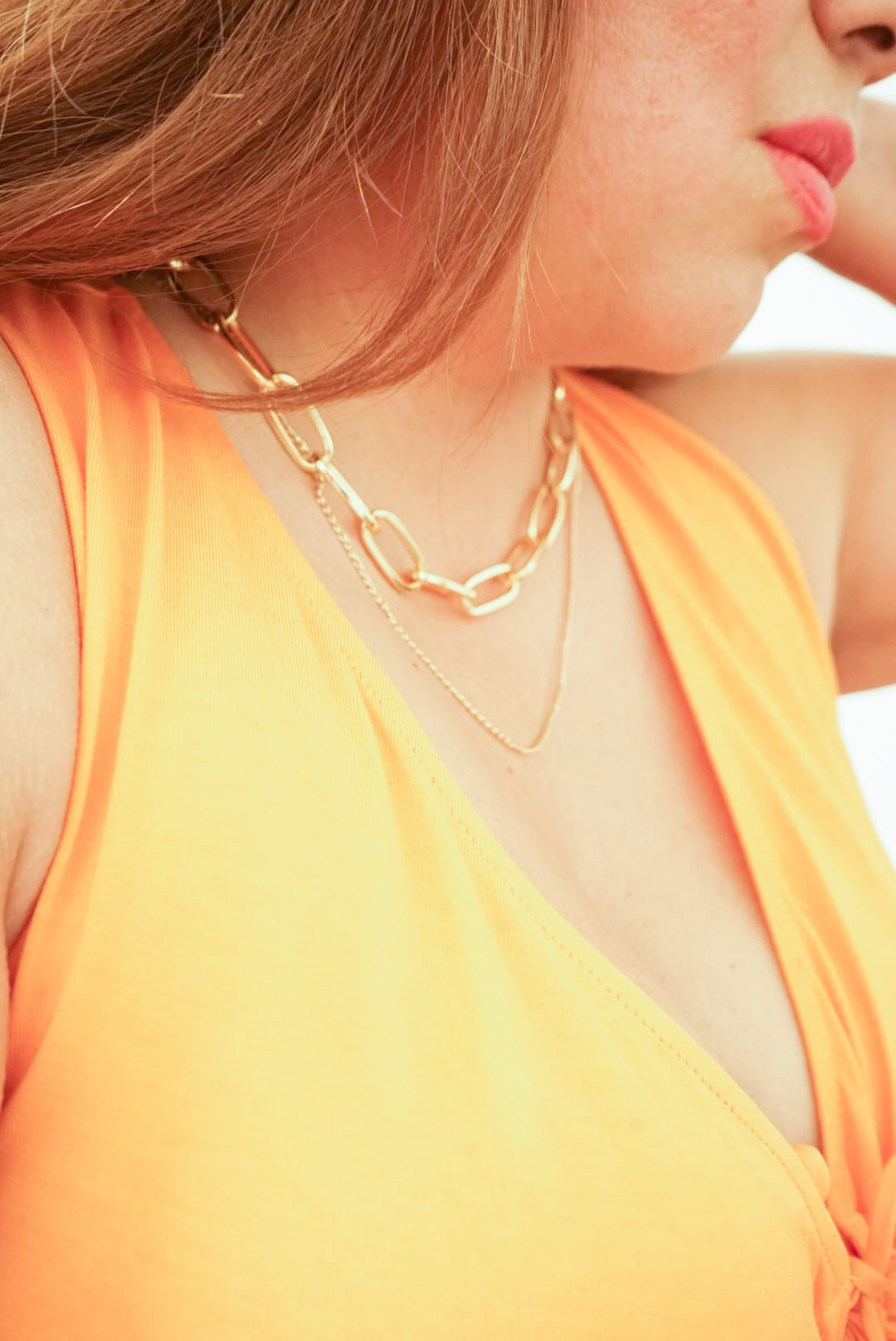 If you're looking to make a statement, go for a thicker bold chain! I went with this chunky chain necklace layered with a daintier one. They look great with low cut dresses or tops! Although you can also pair a single chunky chain necklace over a higher neckline. I wore a higher neckline with this paperclip link chain for a more elevated feel. I do love how it turned out!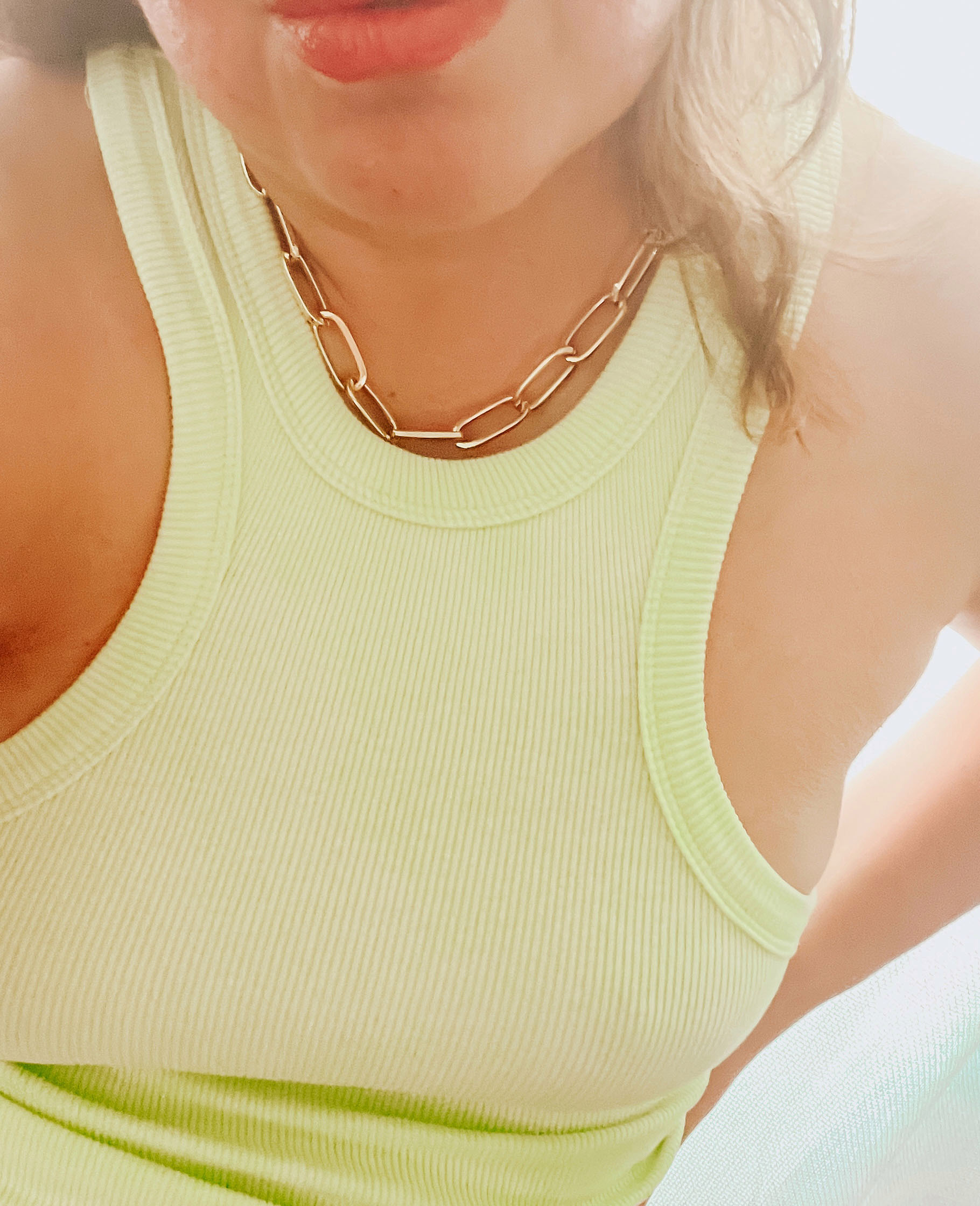 Here are some affordable styles I think you would love!
No matter which style chain necklace you go with I don't think you can go wrong. I hope the ones I have showcased here have given you some inspiration on what types of necklines to style them with. It's all about adding that special touch to any outfit to pull it all together for me. That's why I have become such a fan of this trend! I think chain necklaces will be in style for quite a while. Let me know your thoughts on the trend in the comments, I'd love to know what you think!
Much Love, 
Tania 
*This is a sponsored post with Responsival, all thoughts and opinions are my very own.