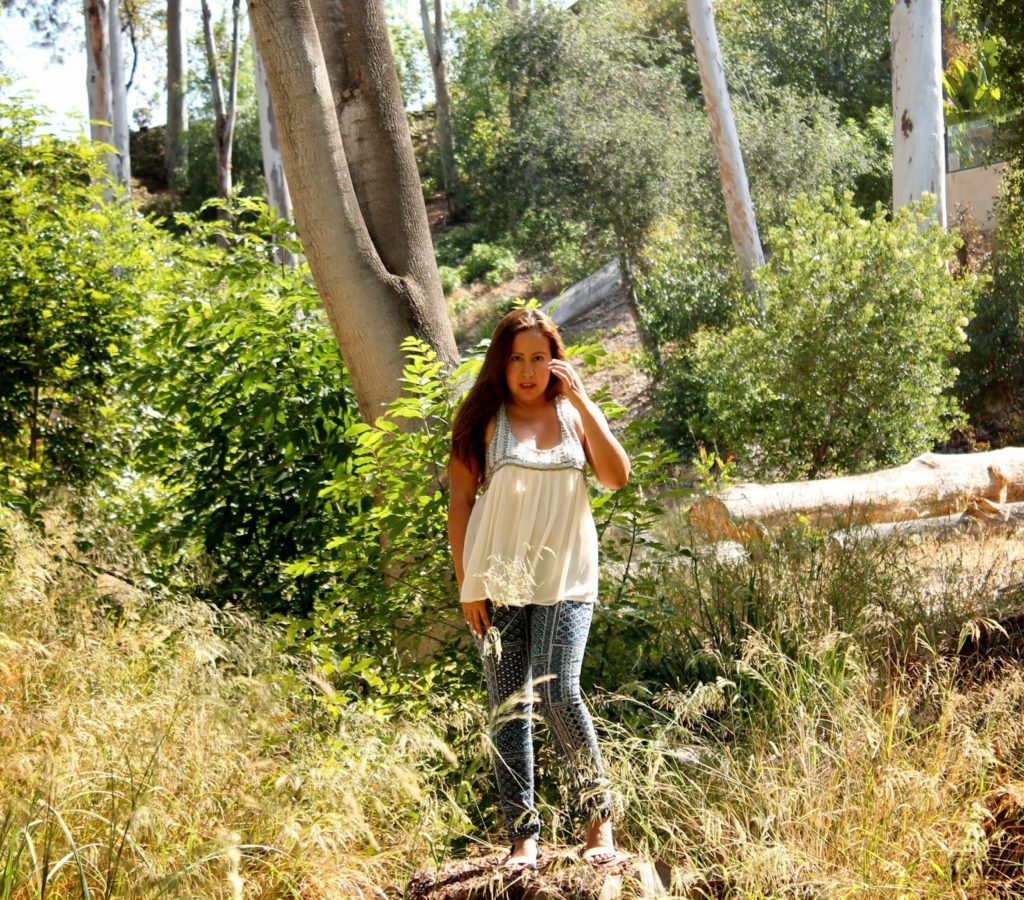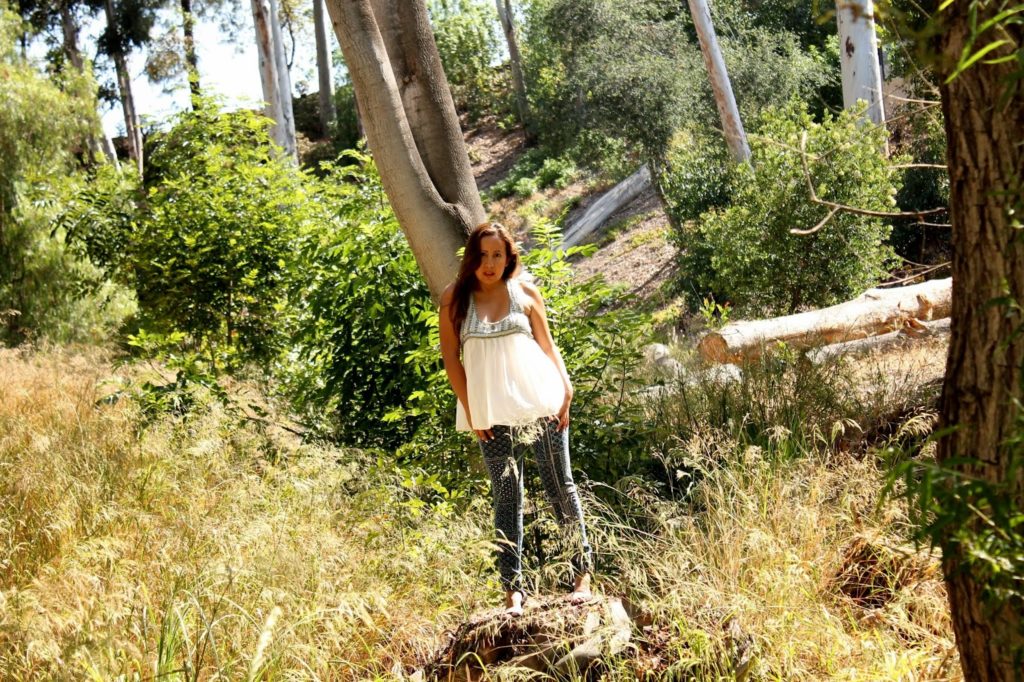 I've been away in San Diego for 3 days, and I feel re-energized. Happy to bring you this nature inspired post, with a carefree boho feel. I took these pictures while visiting in San Diego with the help of my friend Liz. She is one of my artsy soul sisters. I'm so thankful I got to see her and spend time with her.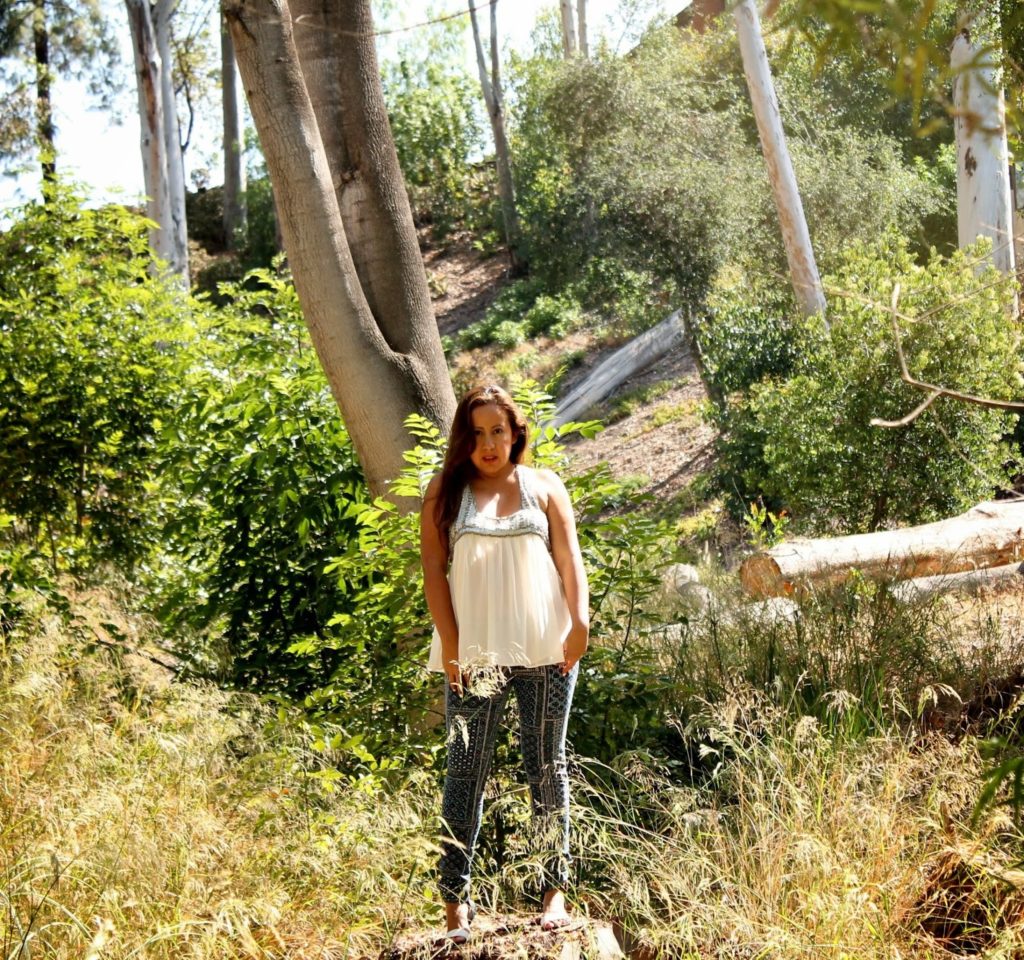 I'm wearing one of my favorite tops I got at Zara about 4 years ago, which I adore so much. The pants I'm wearing are new to my closet. Though I purchased them back in March from the sales rack at Anthropologie, I hadn't gotten around to wearing them . Aren't they amazing? Can you believe they are actually a light corduroy fabric? Yes they are.
This whole look is a textured affair. The baby doll top has beautiful beading on the top, followed by a cream sheer fabric on the bottom part. Pairing it with these corduroy patchy printed pants was a no brainer. The contrast of the navy and cream colors is what makes this look flow together effortlessly in my opinion. Since the print on the pants carries with it the cream color tone, it matches perfectly with the cream on the blouse.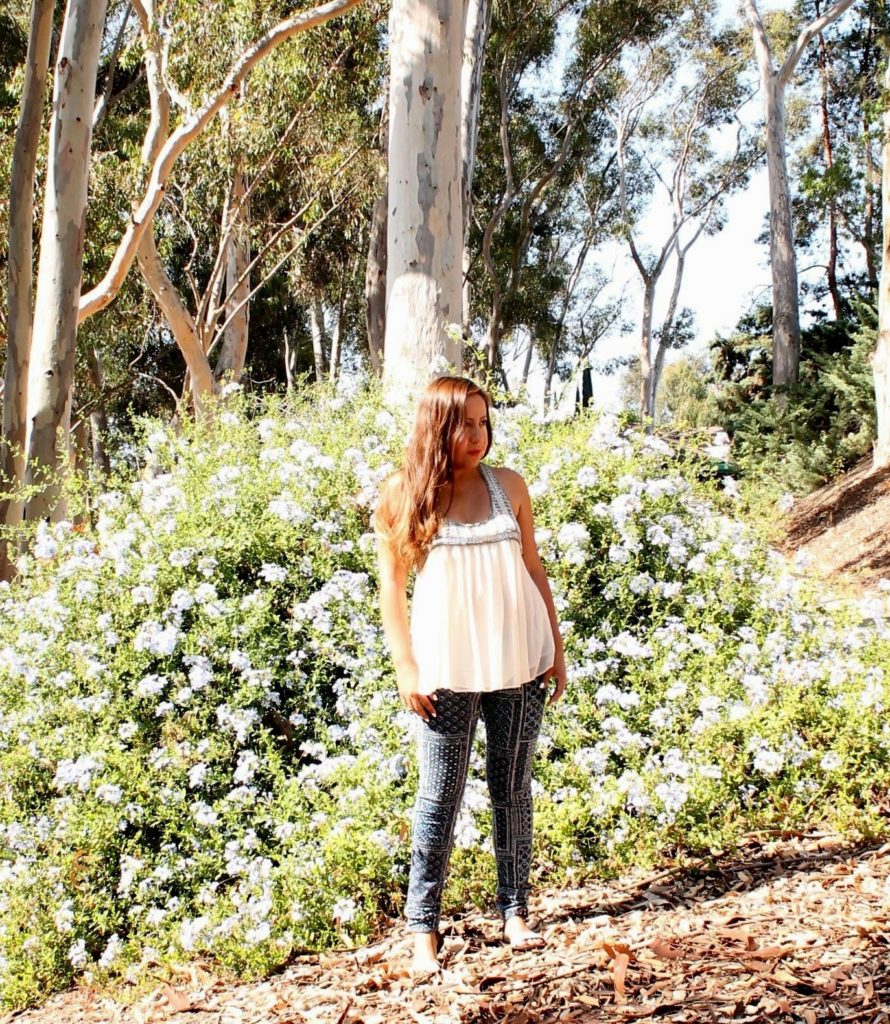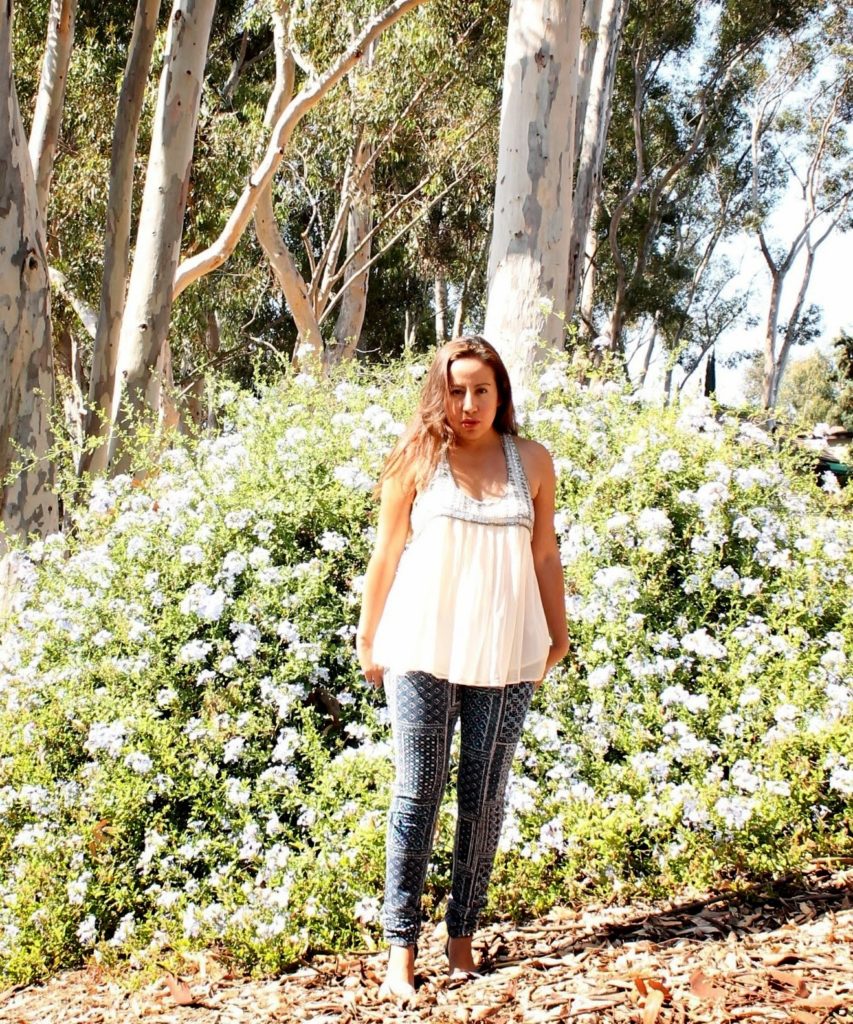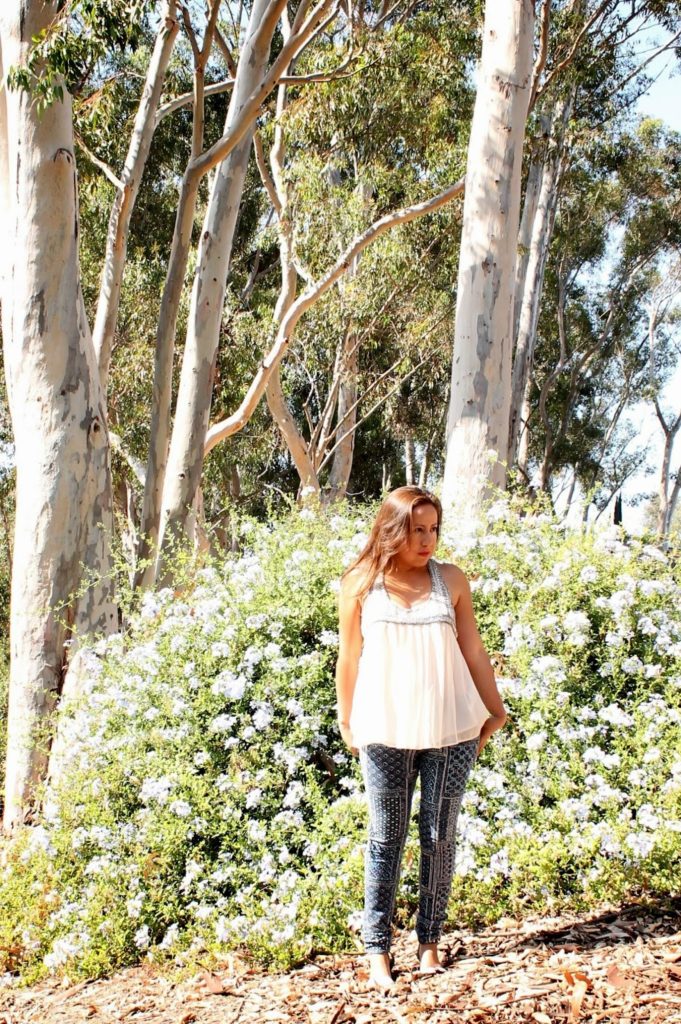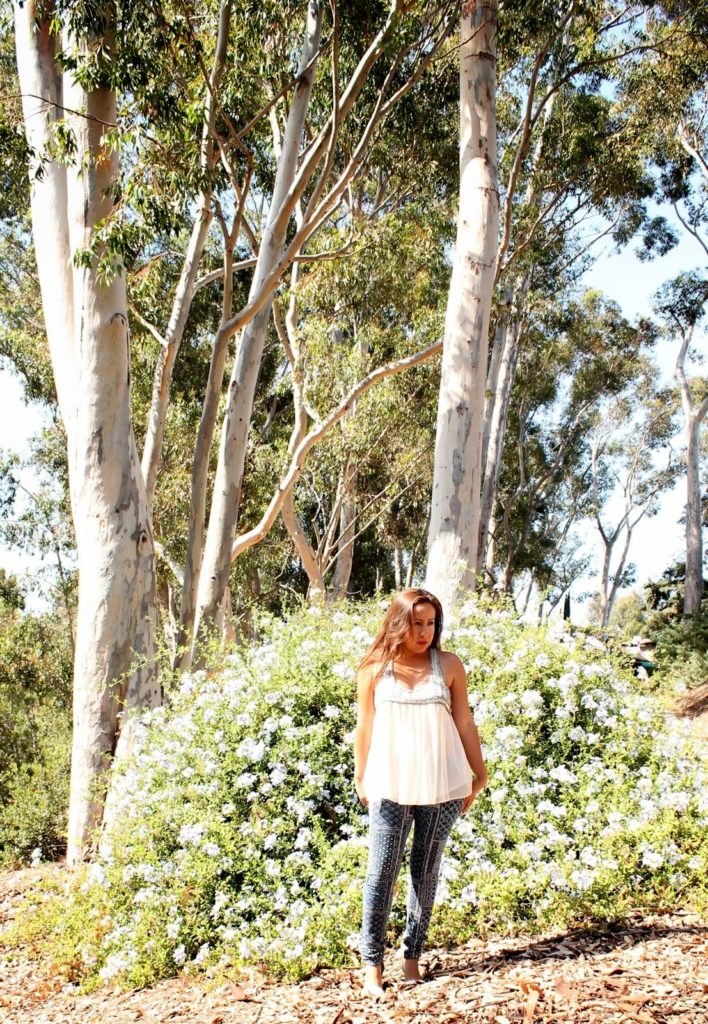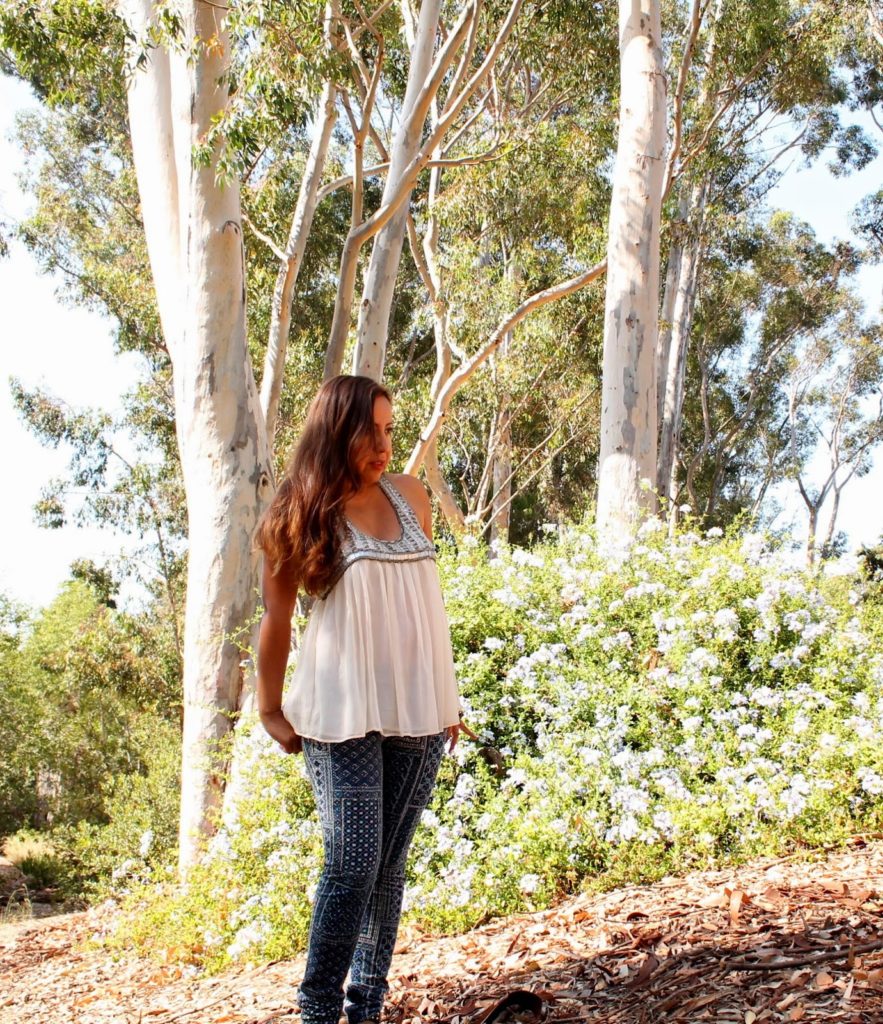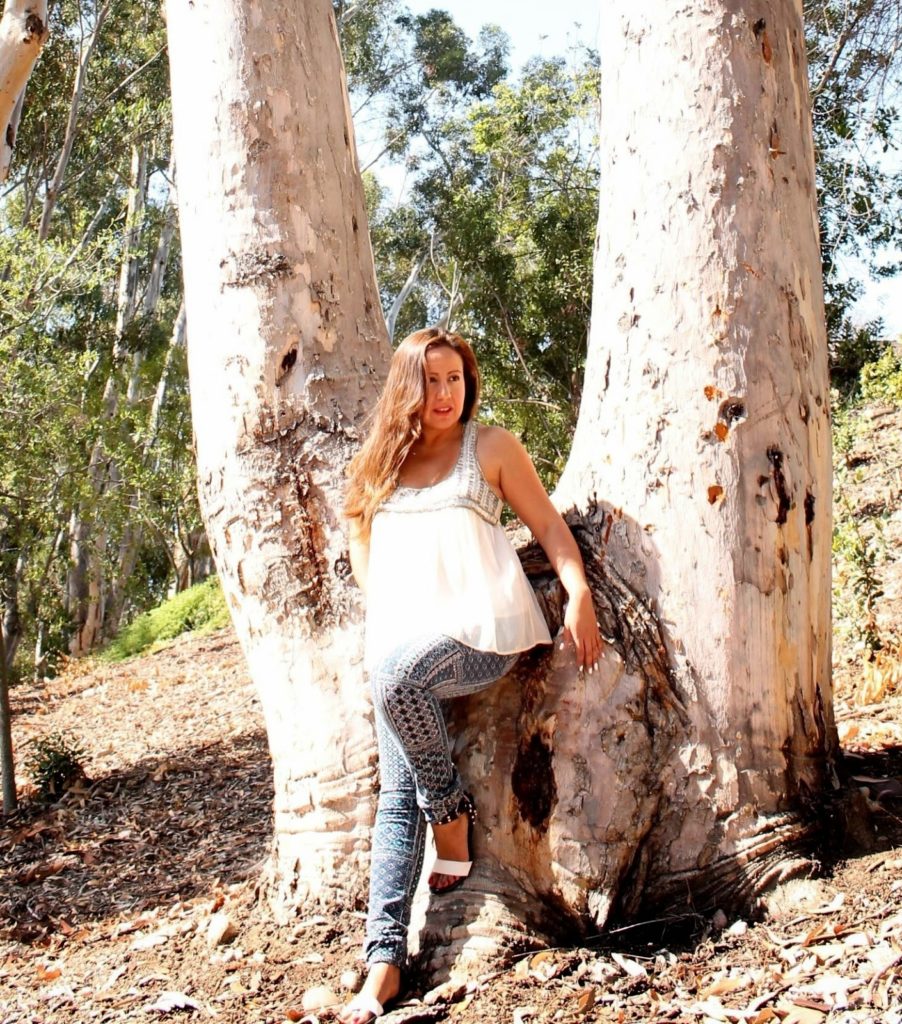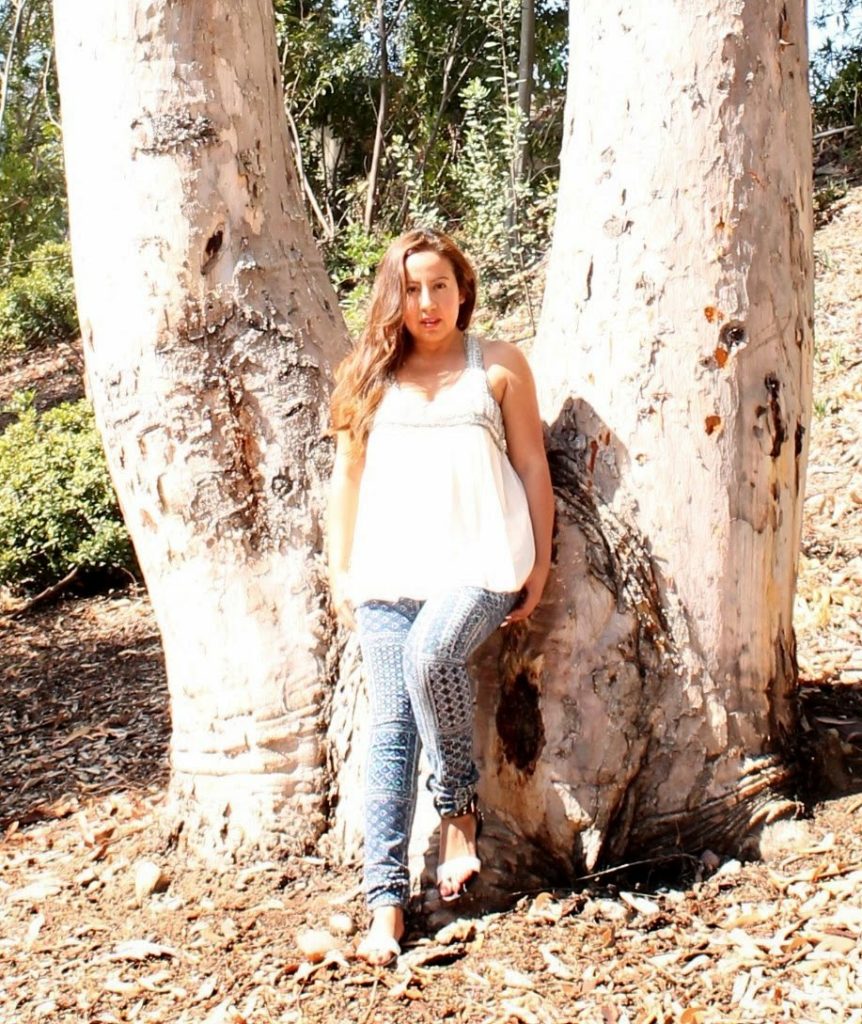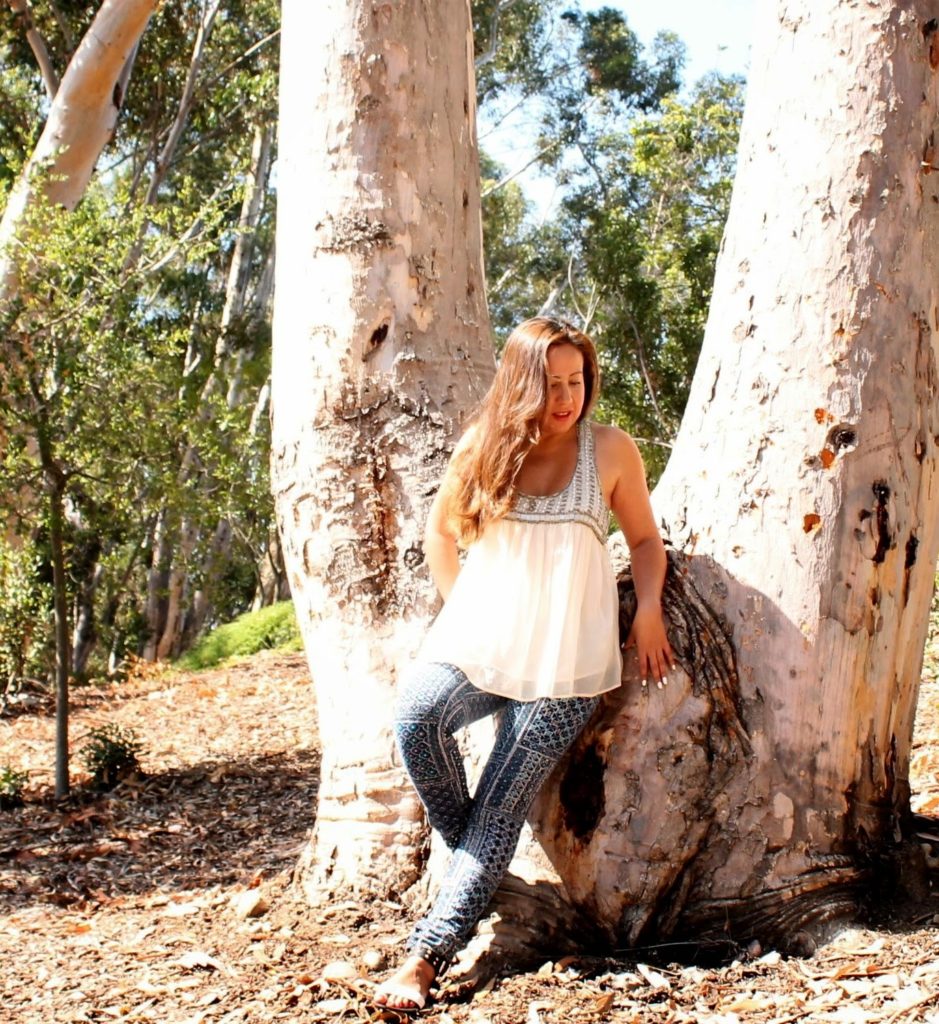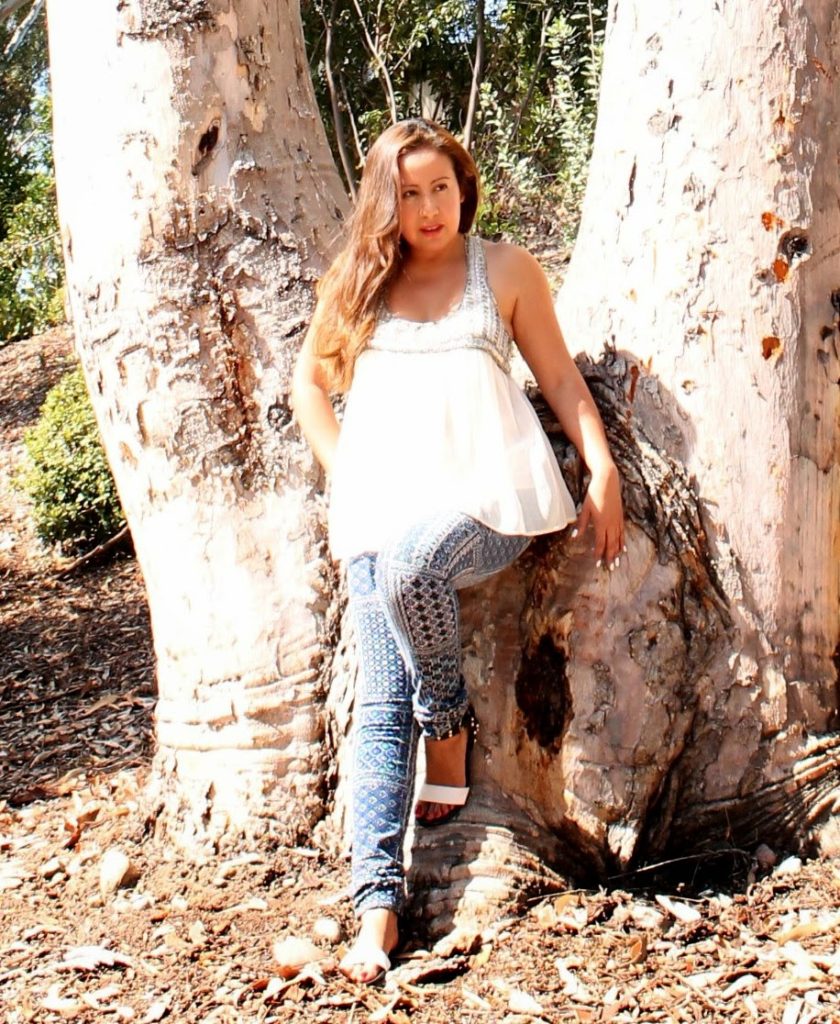 Hope you all liked this boho wanderlust look. I love traveling and wish I could do it more often. For now I will be wanderlusting!
Tania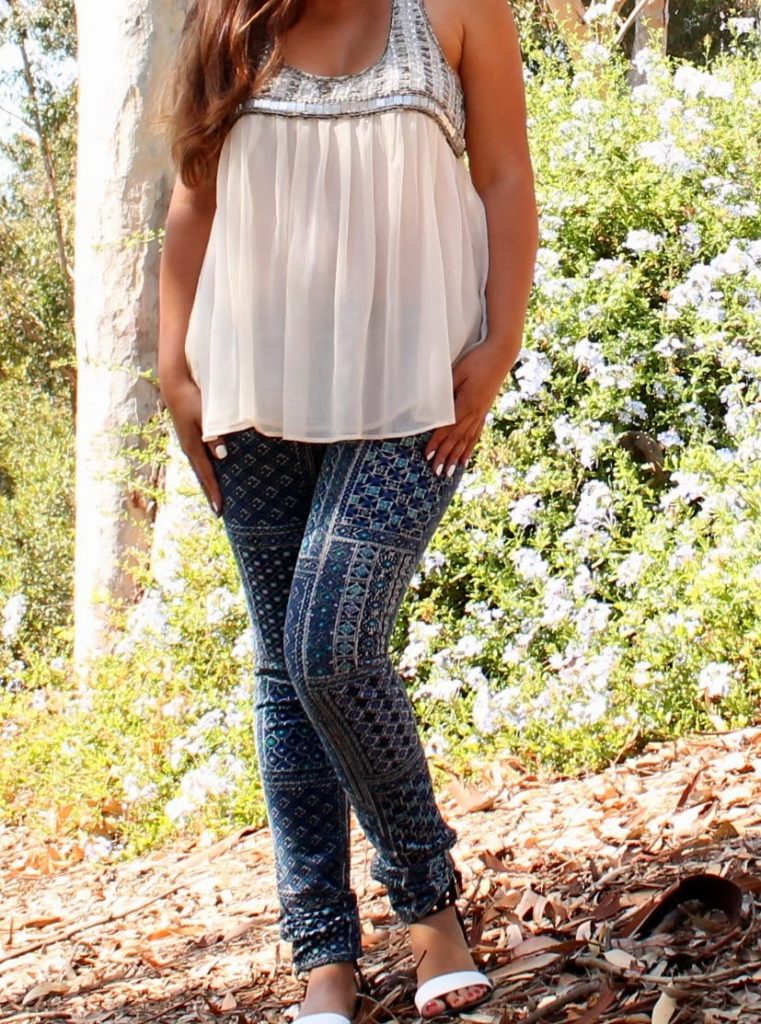 Blouse-Zara/Pants-Anthropologie/Sandals-Report
noun-
a strong desire to travel.