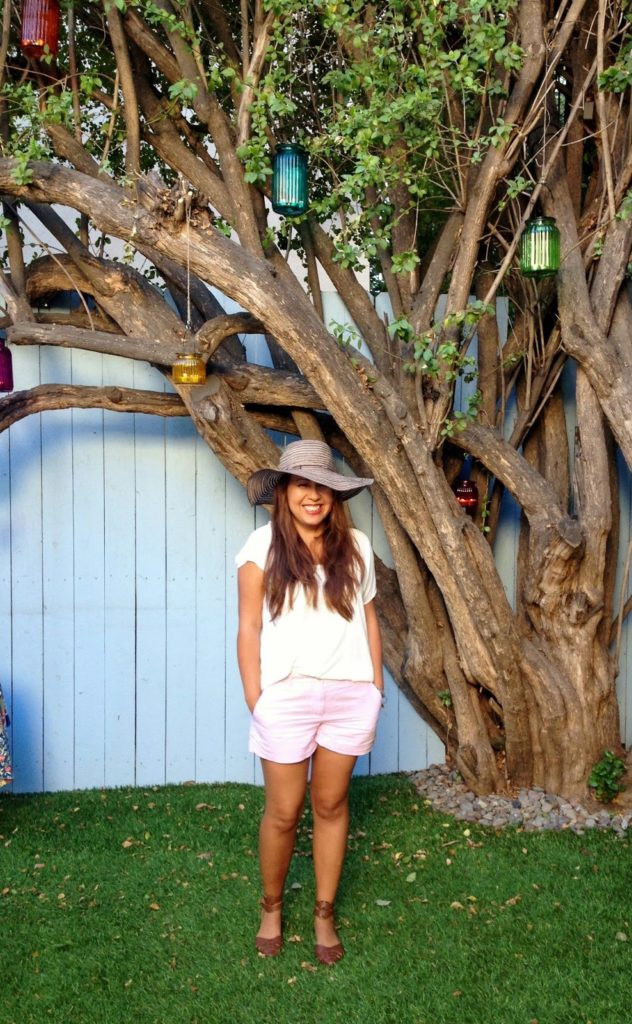 Seems like summer came and went already, and I promised myself that I would do a
Neutral
color look on the blog before the season was over. So, here it is. White top, light pink shorts, and tan hat and shoes. Minimally styled with a hat.
I'd like to point out that I am a minimalist when it comes to jewelry. I'm wearing a few braceletes on my left arm, but that is all. Crazy, since I love design so much. I usually stick to a few pieces only. How about you? What jewelry would you have styled this look with?
By the way these photos were shot at my sister's friend's backyard at a party. Isn't the tree just magical with the colorful lanterns hanging off the branches? I loved it so much. A mixture of nature and design, so artistic. Don't you think? I really did feel like I was in Wonderland, where all things beautiful exist. Have a lovely week everyone!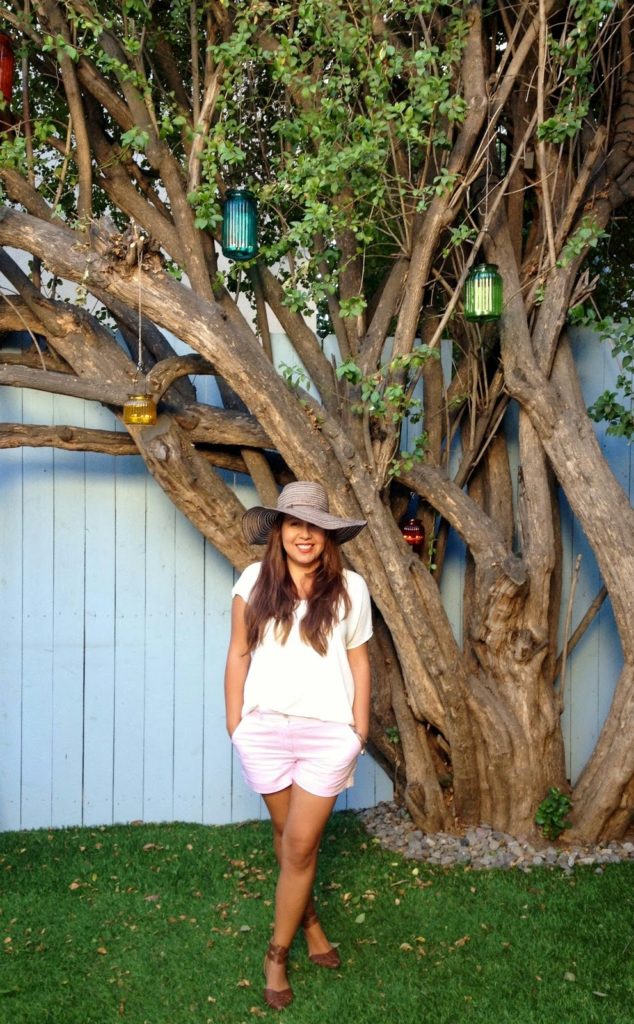 Tags: Blouse-Soprano//Shorts-Gap//Shoes-BCBG