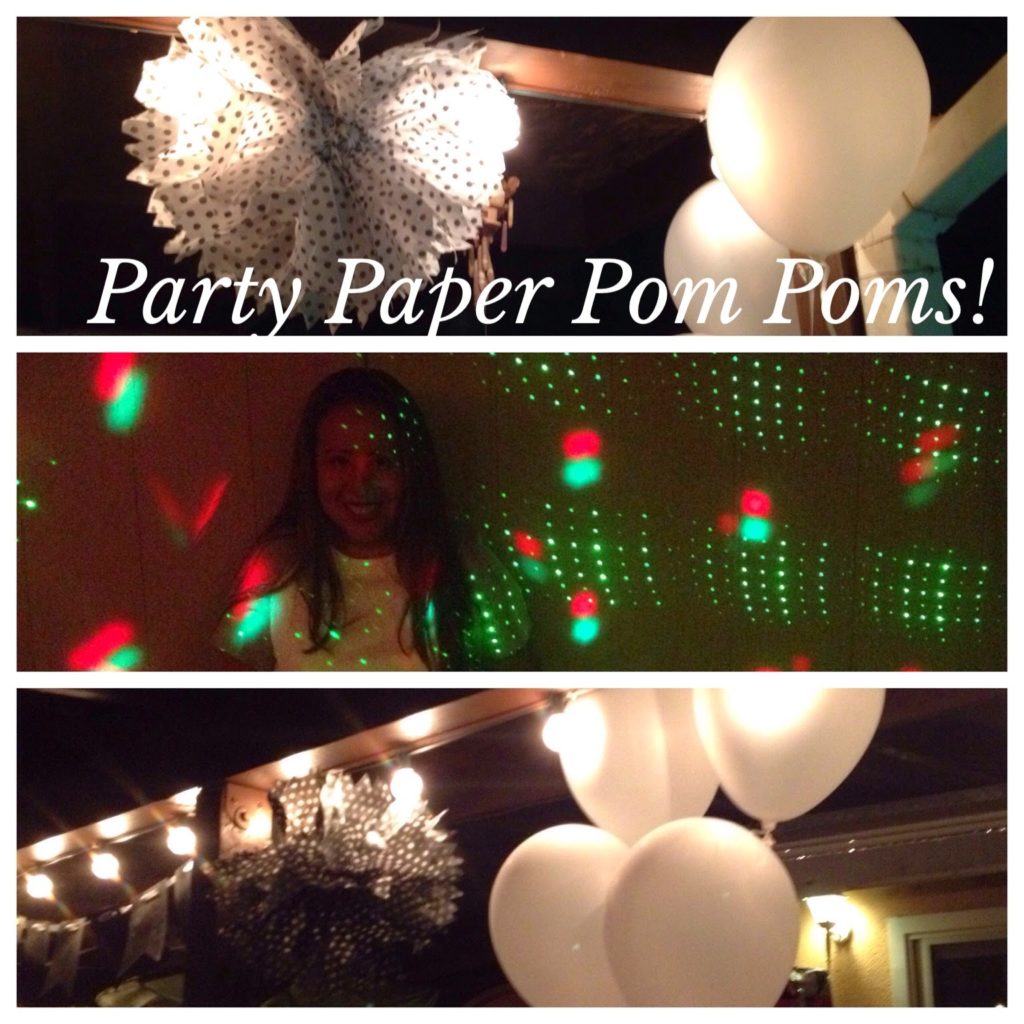 Today I'm sharing one of my favorite party decor ideas. It's paper pom poms! I've done this crafty project for 4 parties already. It has become my task whenever my sister and I decide to put our creaitity skills together. We do it because it looks so pretty, and because it is less costly then buying them from the store. You can choose any color paper you like and size them to your liking as well. Multi colored ones look sooooo good! These were made for an all white party I went to a few months ago. That's me at the party under the strobe lights, hehe! The pom poms turned out great!
So here are the directions in 4 basic steps:
Prep:
Before you begin process, choose your color or colors of tissue paper and stack them one on top of the other.
This is the same tissue paper you use to wrap gifts in.
I found that using 4 sheets works best. Too little paper will not make a full pom pom. Too many sheets will make the unfolding part really difficult. Paper may start to tear.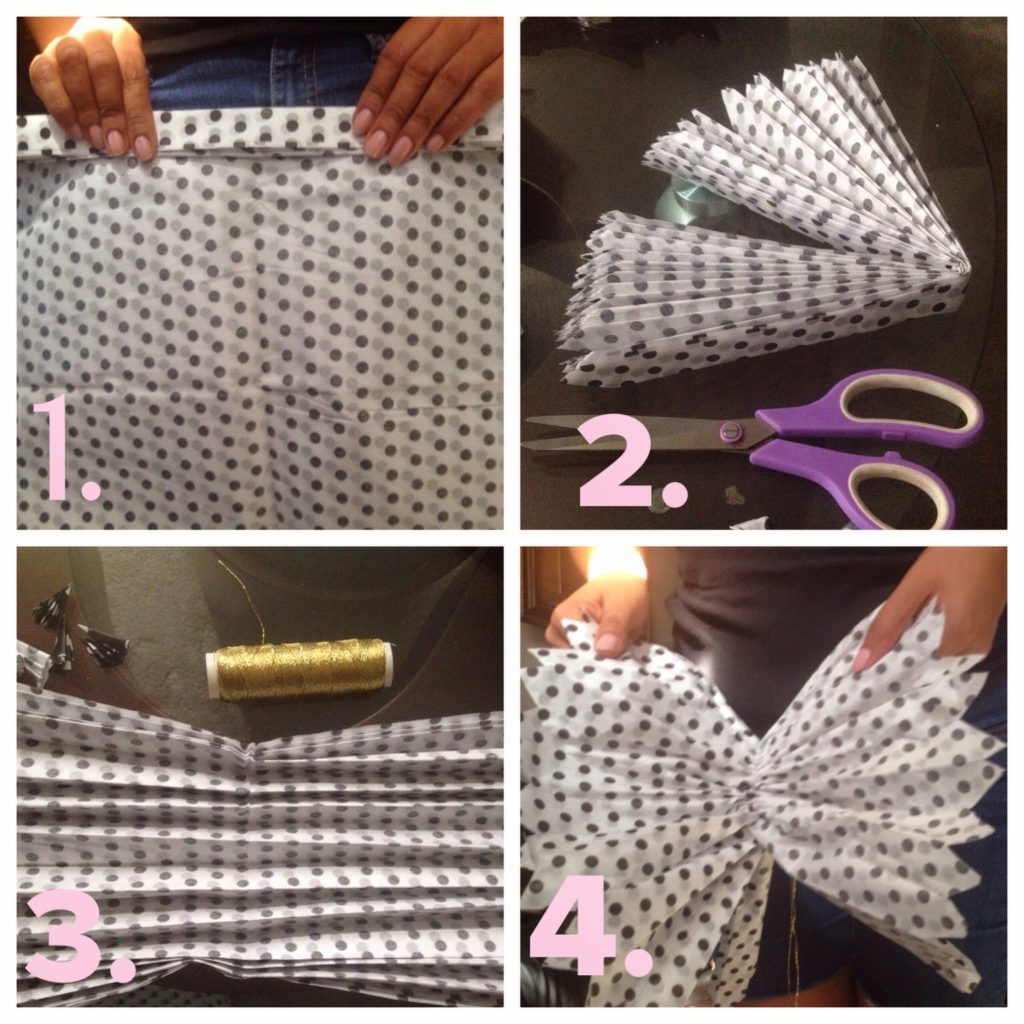 Steps:
1. Begin folding pleats to your desired size, about 1 inch works great
2. Fold the pleated sheets in half, and cut the ends of pleats to form an arrow or V shape
3. Wrap the middle of fold with wire or string tightly (wire works best).
4. Carefully seperate each sheet of pleated paper, extending away from each other.
Adjust pleated sheets to form a round shape when fully unfolded.
Items required: Tissue paper/at least 4 sheets for one pom pom, s
cissors, wire or string
Hope you try it, and let me know how it works out. I tried to make the directions as simple and precise as possible.
If you have any questions, please don't hesitate to ask.