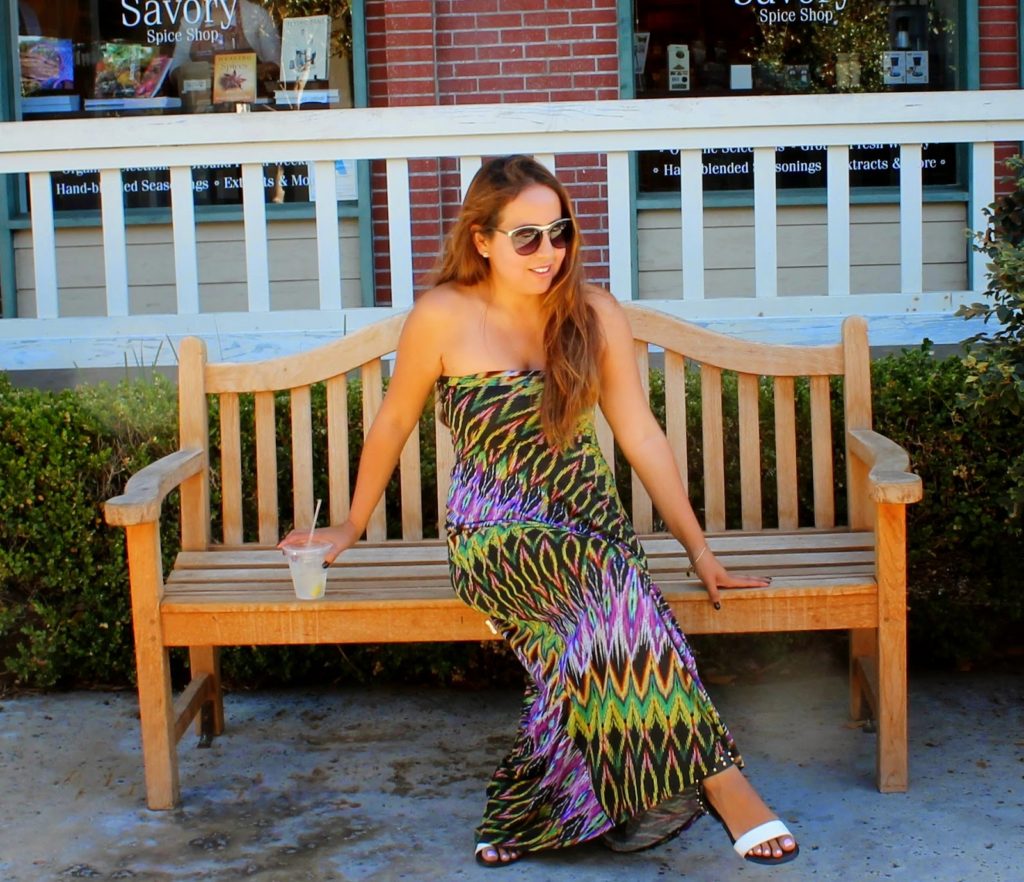 It's amazing how certain routine changes can impact our lives. I recently stopped working out for a little over a month, since I started my evening class. It was hard juggling being a mom, back to being a part time student, and having a full time job. Not to mention blogging on the side. I love it all, and wish I had all the energy in the world to do more of what I love to do. You can say I was feeling tired, not myself, I even got sick for a week. It was not my best month.
I started getting back to my workouts this past week, and making healthier eating choices once again. I read a few articles which stated that water with lemon is a healthy thing to start off your morning with. Really, look it up! So that was my choice for a drink on this day out to brunch with my friend Crystal.
I was able to get away for a day to visit her family in Encinitas this weekend. It's about a 2 hour drive from Los Angeles. This little trip helped me put my life back into perspective. I loved every minute of my time away. I am thankful for her, she pushed me to get out of my little rut.
Crystal also snapped these pictures of me in this vibrant maxi dress I got a few years ago. I wore it on the blog before as a skirt, though I love it more as a dress. So, here I am with my little cup of lemon water enjoying a beautiful day in Southern Cali. I'm sending you all positive energetic vibes to start off your week!
Tania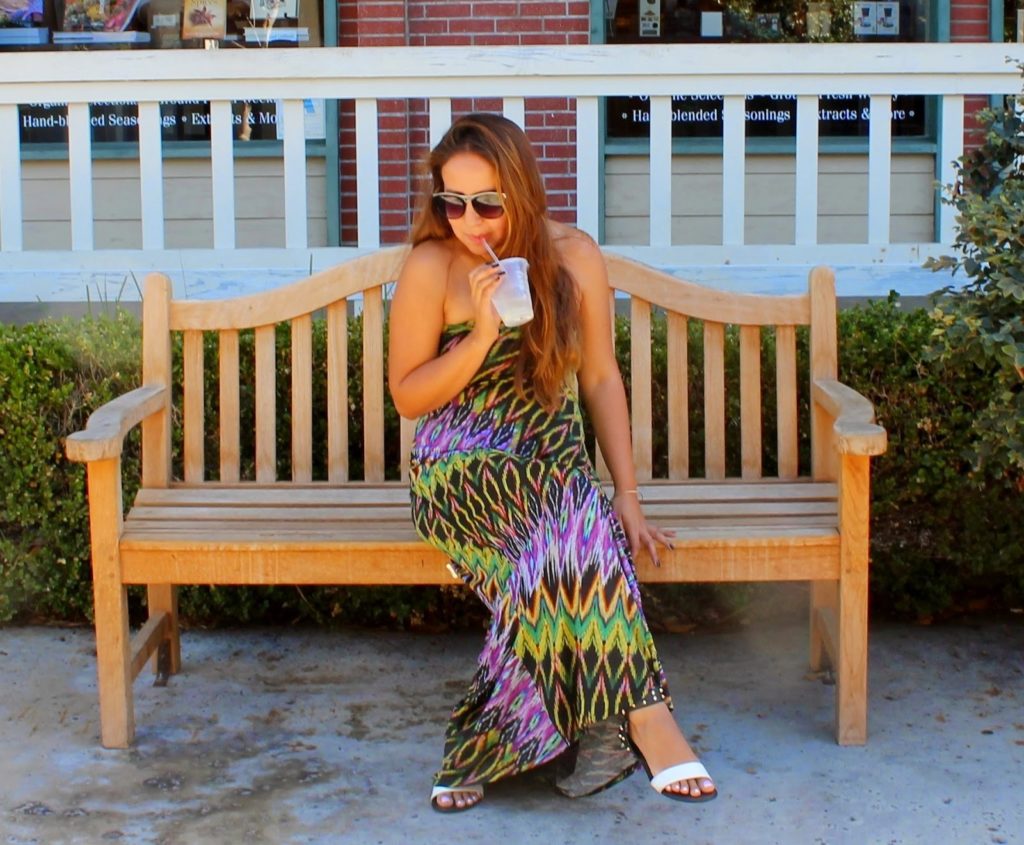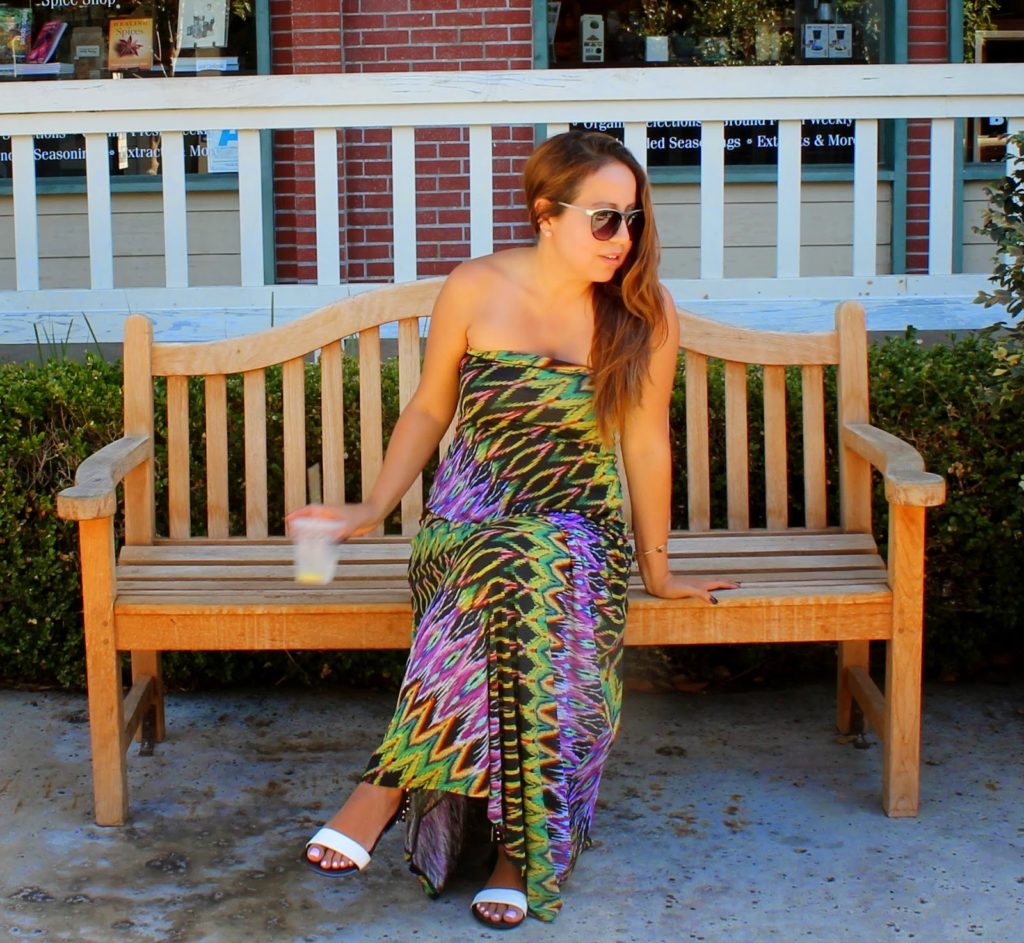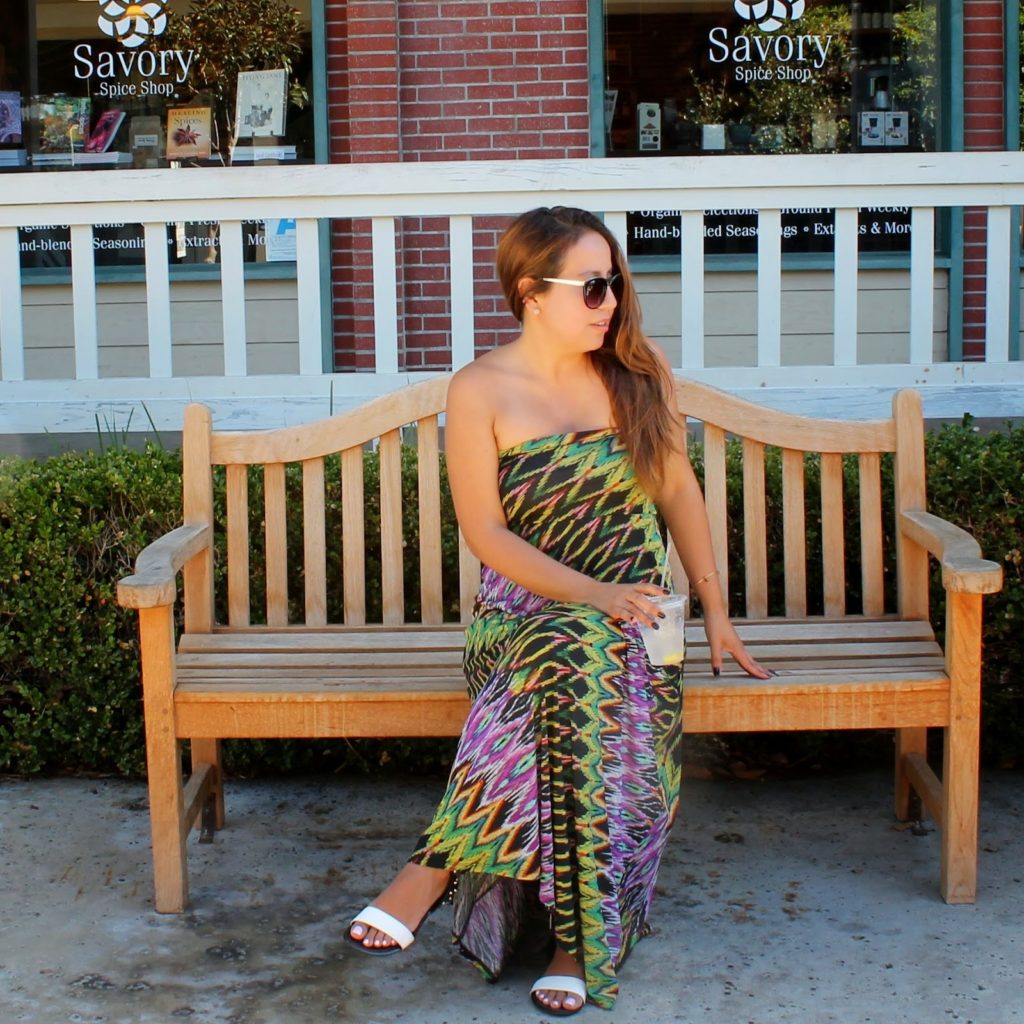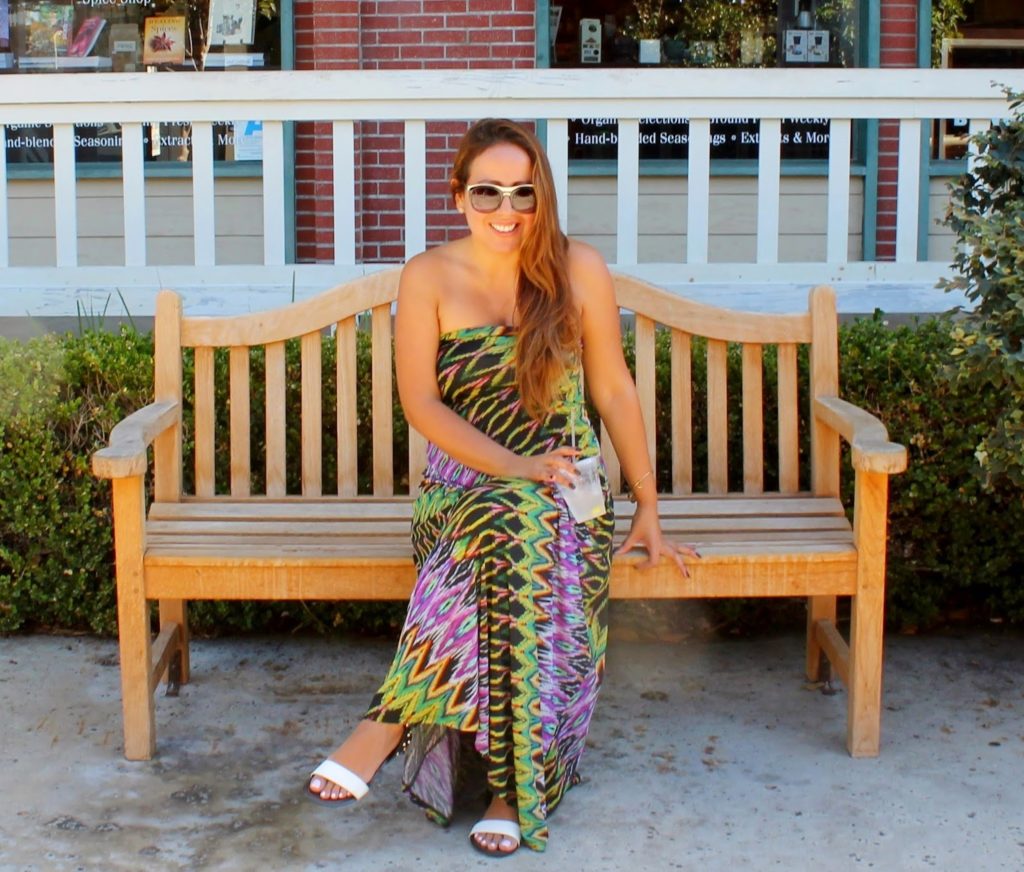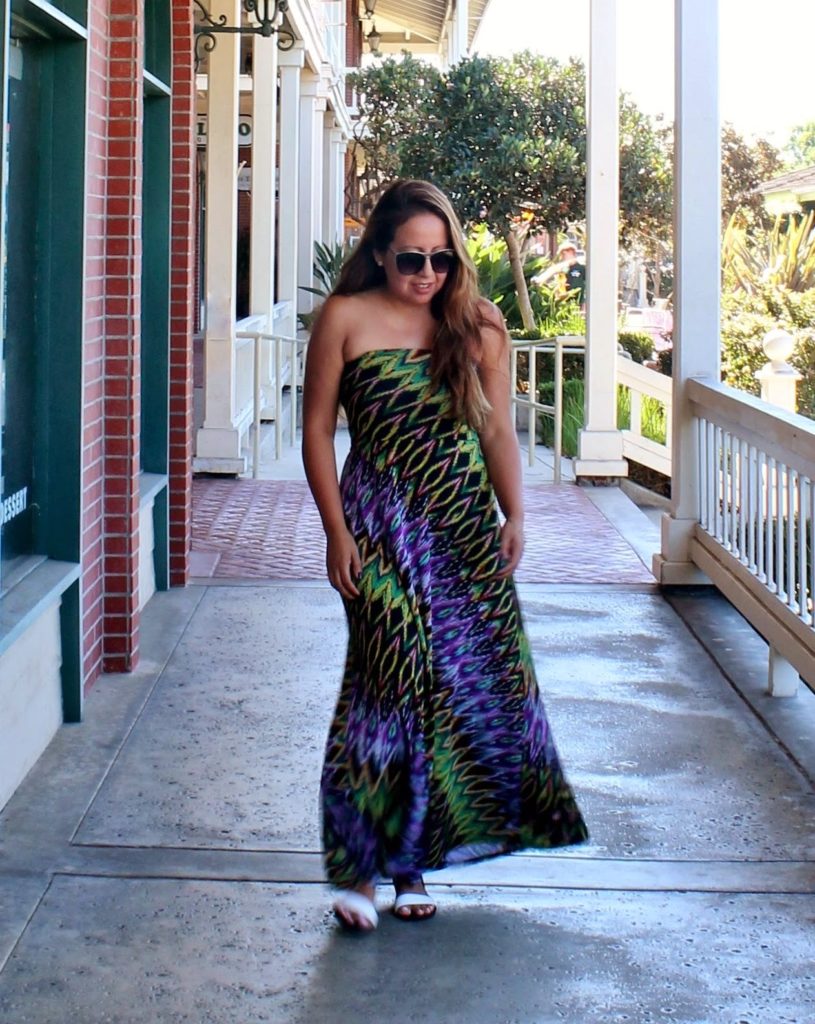 Tags: Dress-Bisou Bisou//Sandals- Report//Sunnies-No Brand//Bangle-Alex & Ani