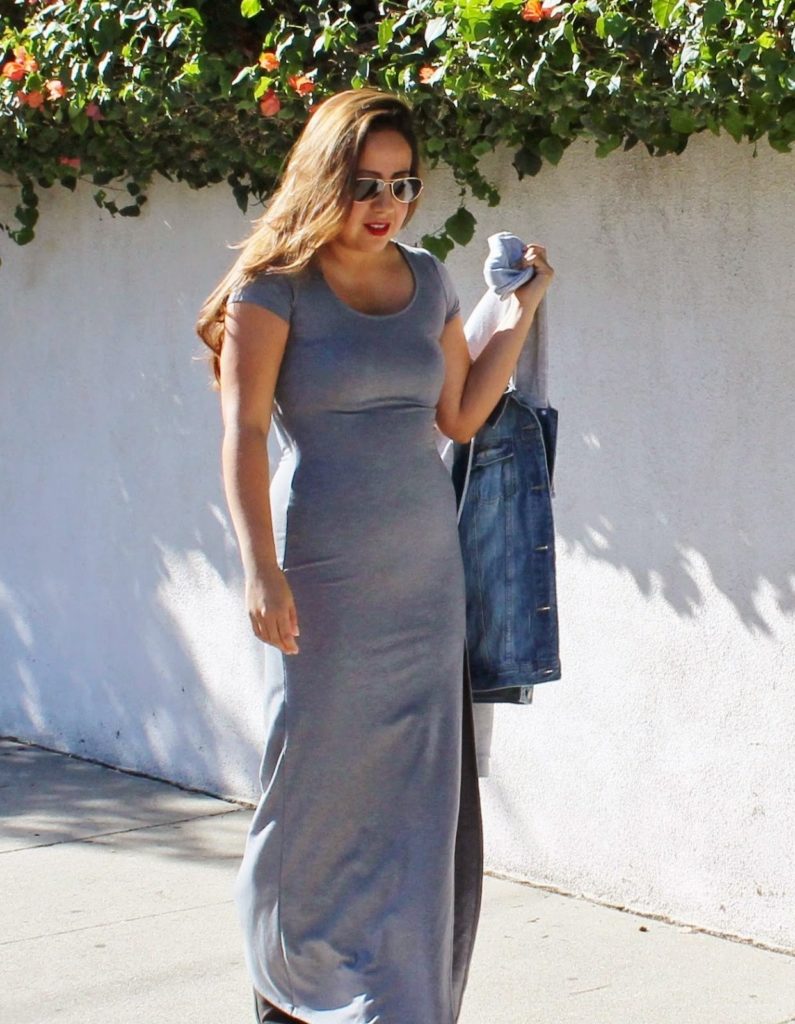 A maxi denim combo is a great mix because it looks very stylish, yet carefree at the same time. It's a
combination that is casual, sexy, and practical.
A very easy look to put together for a day out on a stroll, or shopping spree with your friends. You can also wear this look to work depending on the fit of the maxi. Personally I would not wear this maxi to work because it is extremely form fitting even with the jacket over it. My gluteus maximus is a little too much for a day at an elementary school. 🙂 Although if the fit was loose, I would totally feel fine wearing it to work.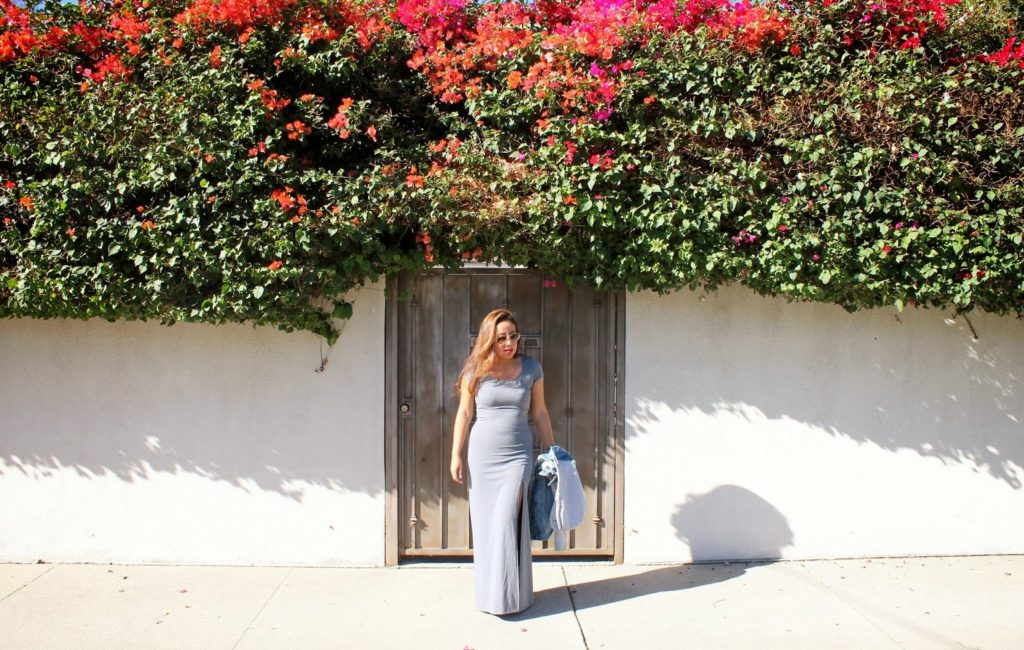 I styled this look with my new denim jacket from Forever21. It was on my wishlist and was finally back in stores. So you can say, I had my eye on it for a while now. To skip shipping and handling fees,I called around from store to store to see if they had one for me to just pick it up. I lucked out, placed it on hold, and ran to the store to snatch it before it was gone. Much better than paying for shipping!
Don't you think heather gray looks amazing with light colored denim? Love the fact that the jacket is a mix of fabrics, along with the fact it comes with a hood. Do you like it? Or are you more of a dark denim kind of chick?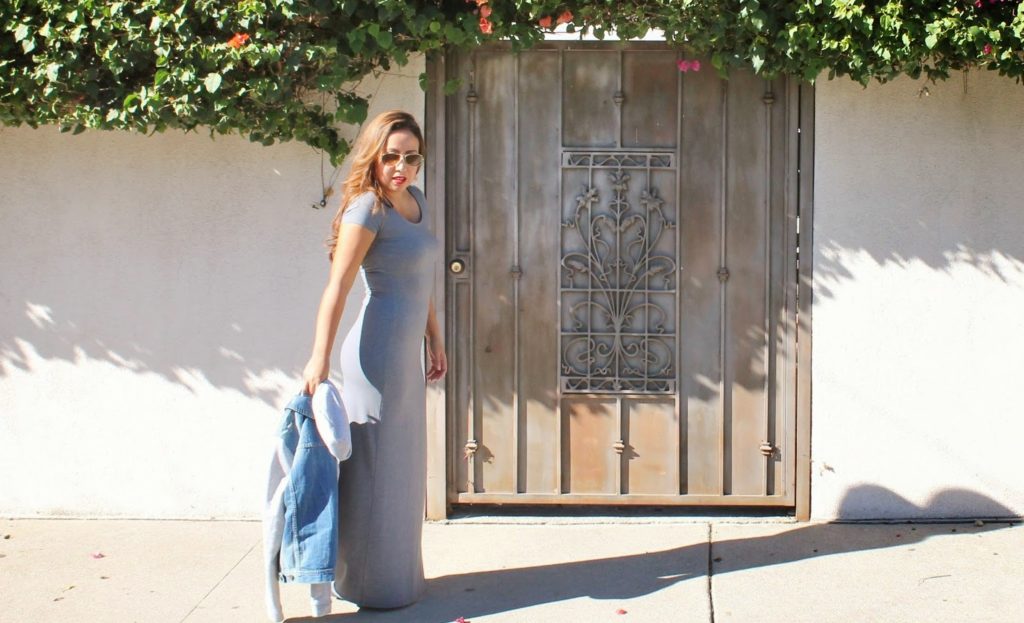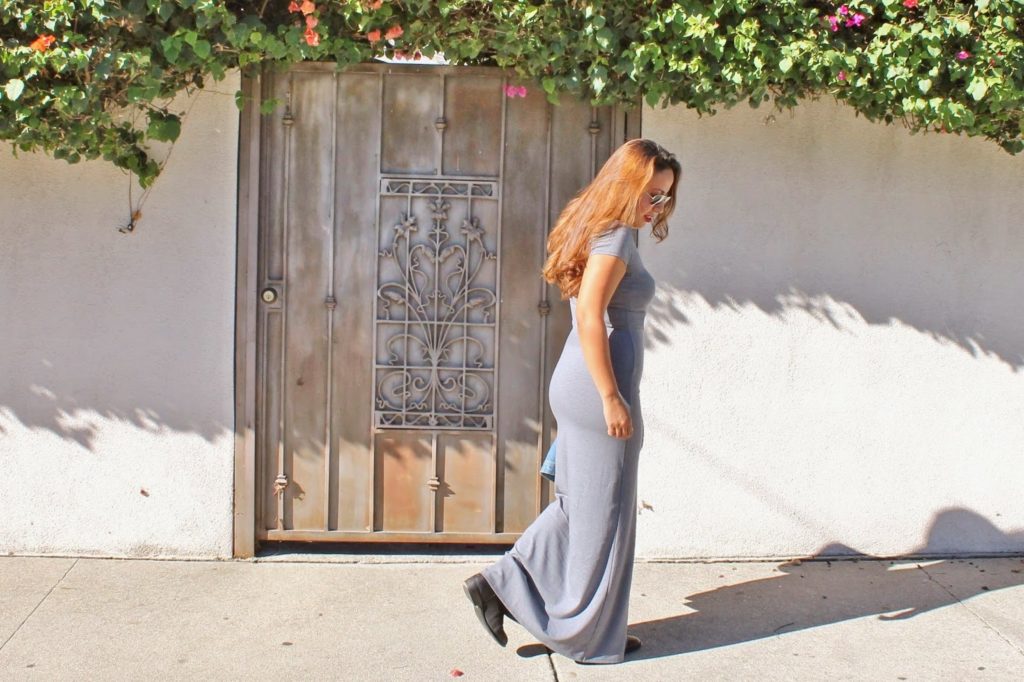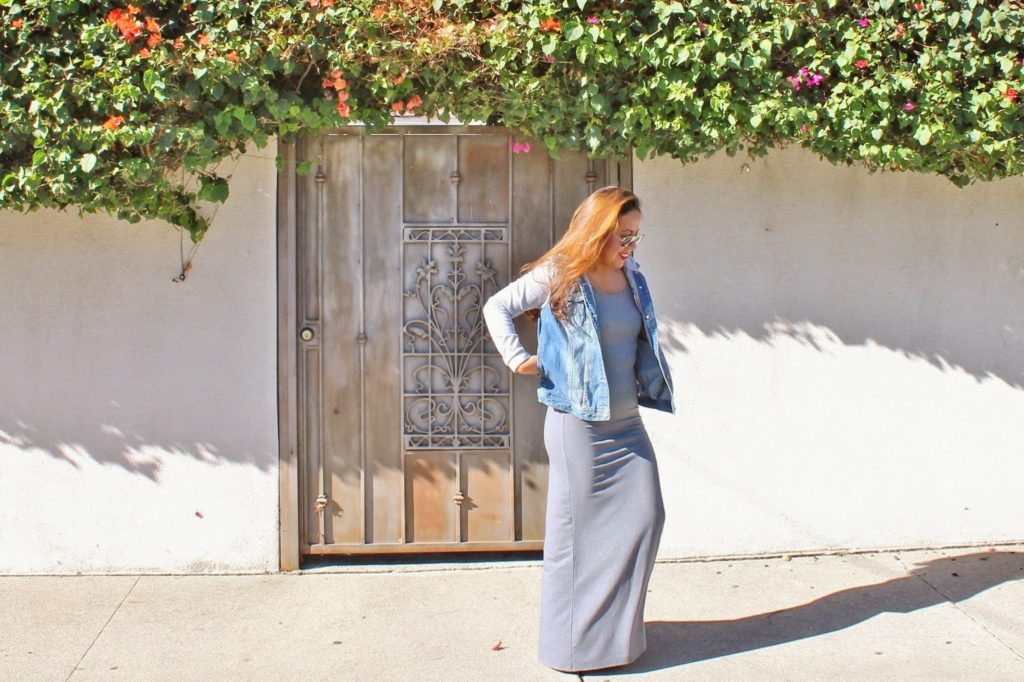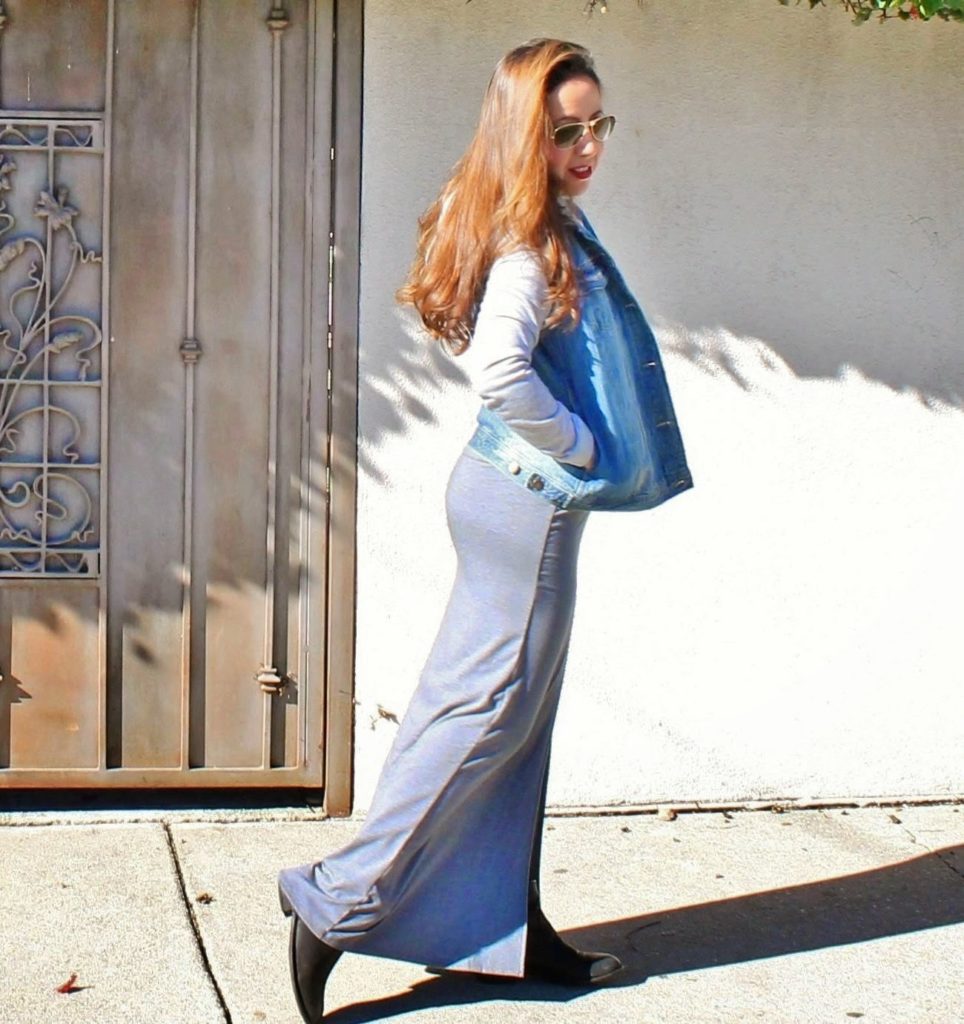 Thanks for reading, visiting, and for taking the time to leave a comment!