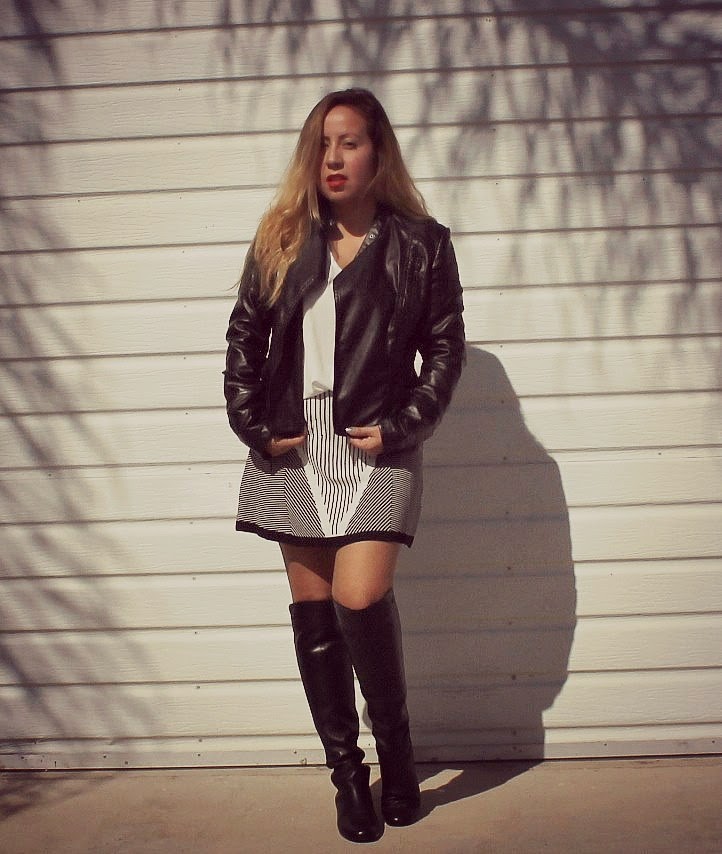 Crazy about geometric prints always!!! Something about them just immediately lures me in. Much like a beautiful art piece, for instance. Geometric design just feels so natural to me. Not sure why. Maybe the order of it all, just flows, and the lines meet together in all the right places, creating a masterpiece. I loooooove it!
I wonder if any of you have a love of certain patterns when it comes to fashion, or style. Do you? I tried hard to love florals just like I do geometric prints but, it just didn't happen. Loved the floral trend a year or so ago, but I just didn't buy any pants or skirts with floral prints. I instead gravitated to geo designs.
This skirt made me smile because it was on major sale at Nordstrom Rack. A sale on top of another sale is always good. :)) When I see something on sale that I love, my mind starts working on all the different ways to to style it. This skirt was no exception.
By the way, this outfit wasn't at all how I pictured styling it. I saw myself wearing it with my blocked heels in black, and a black T-shirt. In the end I went for the boots because it looked so much more sophisticated. My blocked heels were a little too much, as the skirt is very short already, well for me anyways.
Hope you like this look! Let me know what your favorite patterns are in the comments.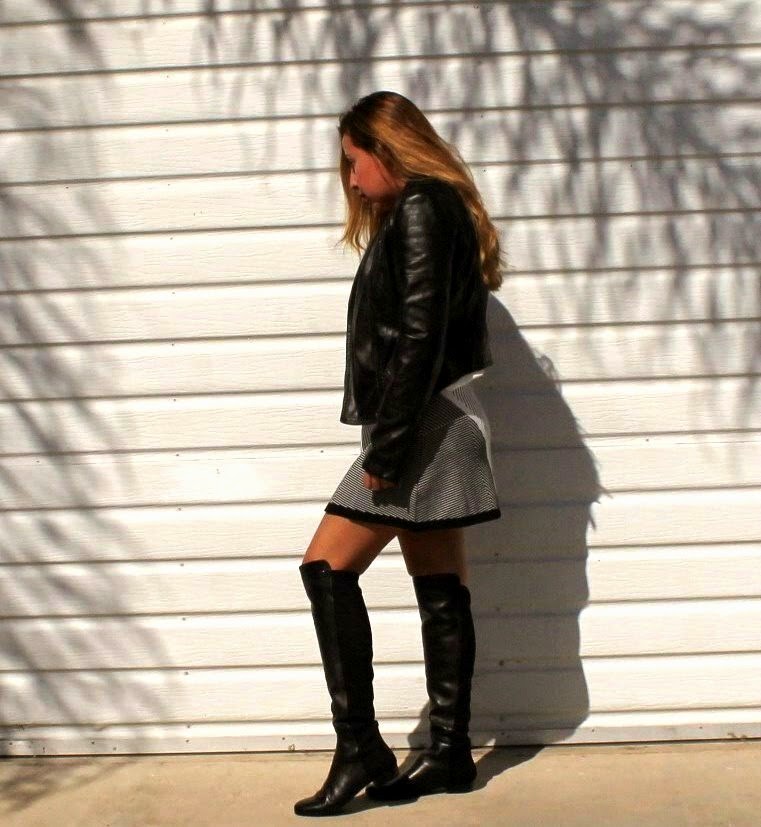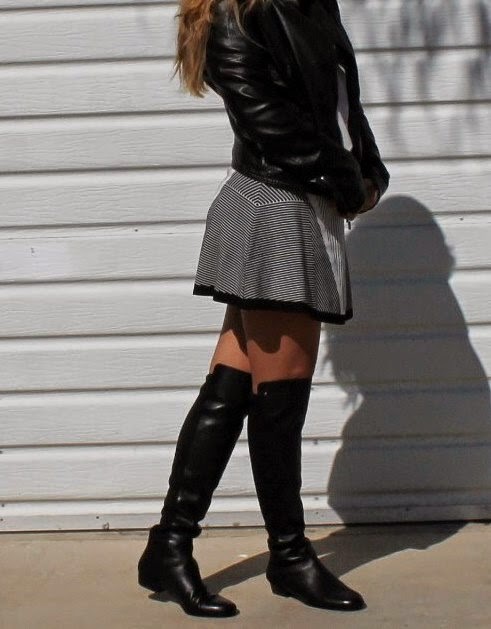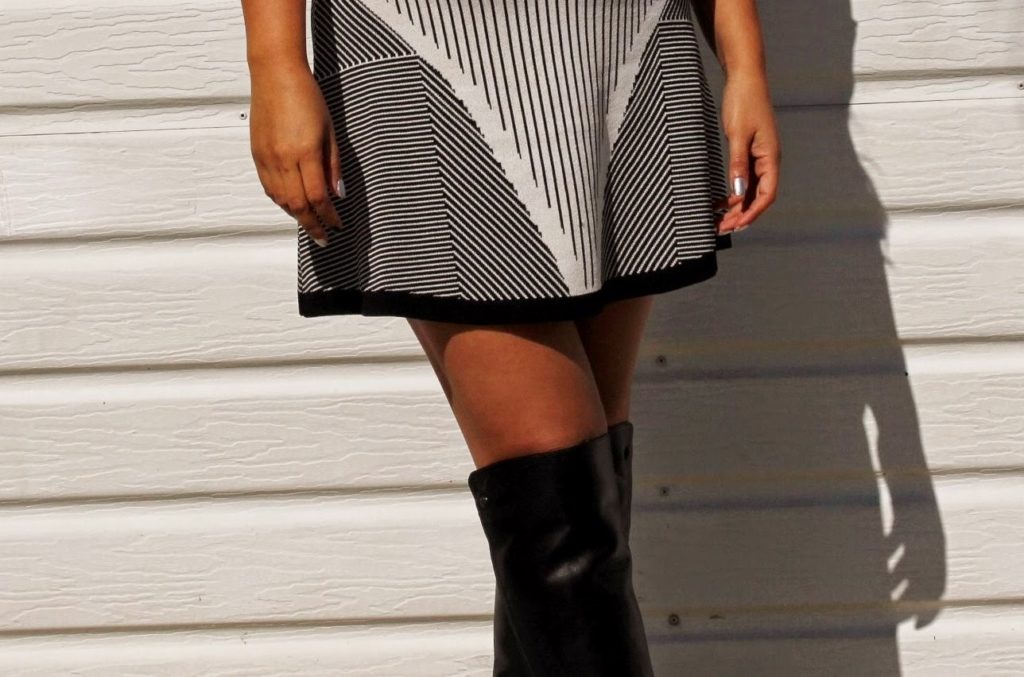 Skirt-Romeo & Juliet Couture//Blouse-Soprano//Jacket-Max Studio//Boots-Vince Camuto