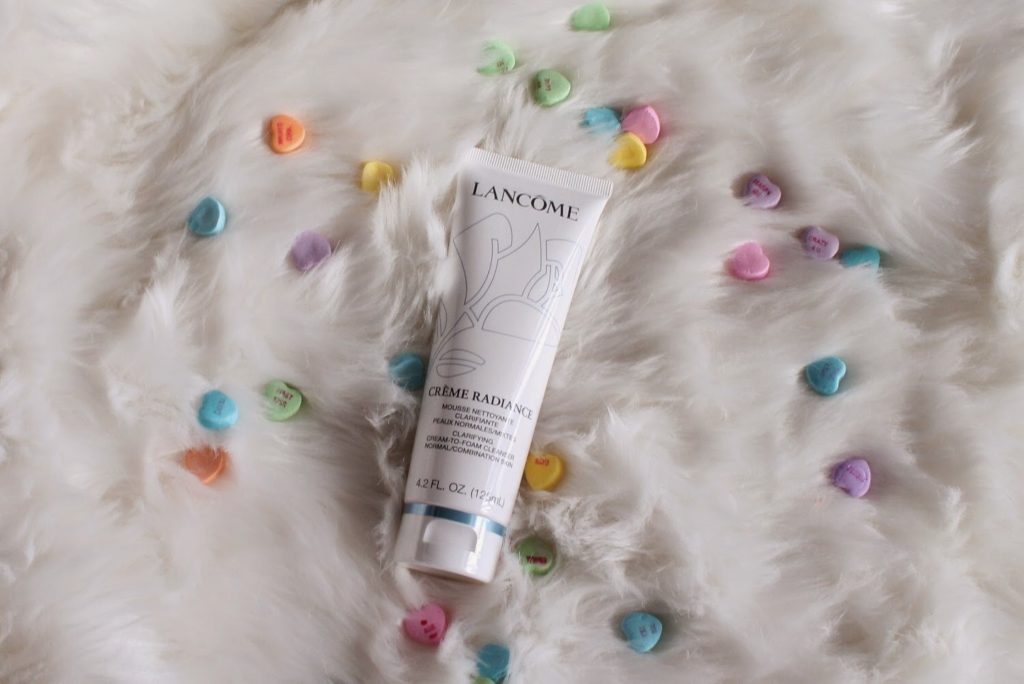 It's been some time since I've done a beauty product review. So, I have one for you this week. My favorite brand of facial cleanser is Lancôme. I've been using it for a few years now, in between other over the counter brands. This one in particular is new, a present from my mom!
When I saw it, I was so happy because I've been meaning to buy one. I just didn't want to splurge. It retails at $25 for this 4.2 OZ flow. Yeah a little pricey for me. Well it's not the usual one I buy, this is the Lancôme Crème Radiance. I usually buy the Lancôme Crème Mousse Confort for my sentive skin. Still it is Lancôme so I was happy to have it. Do you think I liked it? Read my review below.
Product claims to be gentle to the skin, penetrate pores without over drying, removes even water proof makeup, dissolve impurities, and purify skin.
Pros
-Silky texture
-Moderate foam
-Fresh Scent
-1 teaspoon for whole face
-Lathers well
-Removes makeup completely
-Skin looked fresh and clean
Cons
-some spots around my cheeks got over dried
-minimum irritation for few mins after use
-kind of pricey at $25 per 4.2 oz flow
I think I'll be making a trip to the store to exchage it for the Lancôme Crème Mousse Confort. This one was too harsh for my skin. I don't recommend it for those of you with sensitive skin. On the bottle it is recommended for Normal/Combination skin. That is just not me. I'm still glad I tried it though.Those of you with Normal/Combination skin would probably benefit from it's clarifying affect. Yes, ovarall my skin did appear refreshed, smoother, even though I had minor irritation for a few minutes after use.
Tania