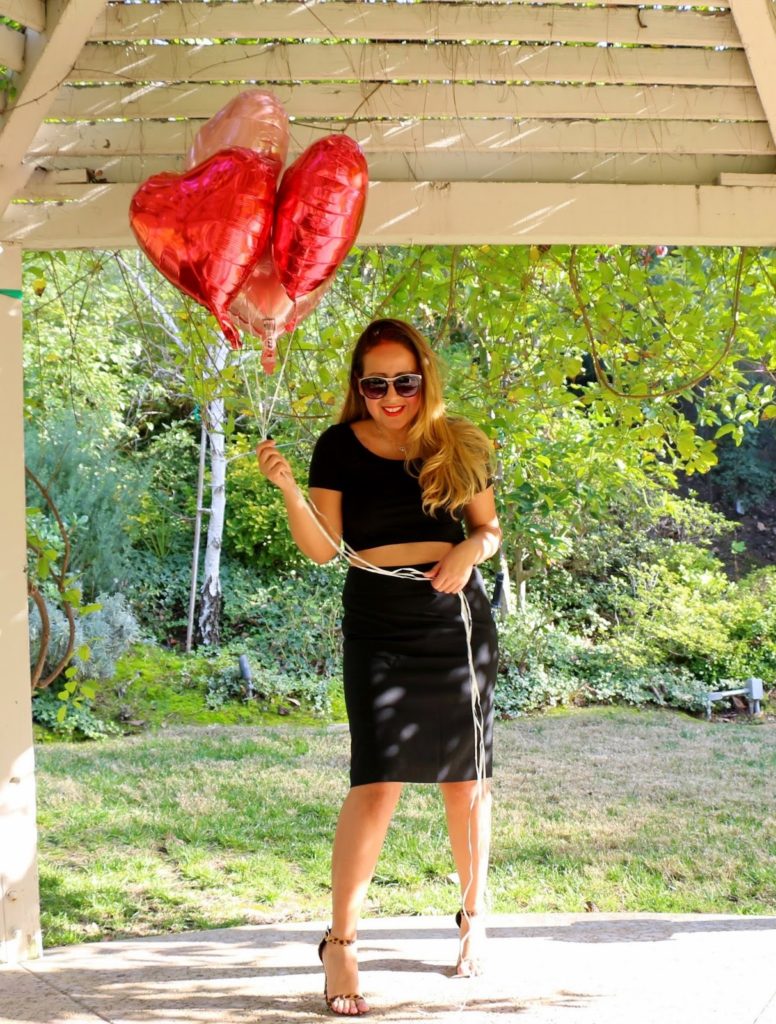 Hi Beautiful People!
This week in honor of Valentine's Day, I bring you some love with all my heart( and the floating hearts in the pictures here). I celebrate friendship, and most of all everyone who feels like they can't sport a crop top. No really! I am celebrating all women shapes and sizes.
Though I don't have rock hard abs(and I need a little tan in the mid section), I am still sporting this crop top. I love the look! The trick you see, lies in the high waist on the skirt! That is what I love most about the pencil skirt, the high waist slims me down quiet a bit. It draws the eye to the upper part of the body. Try it, and you will see what I mean, if you haven't already. You can do it with all kinds of bottoms, skirts, shorts, you name it.
About the look, I've always loved the pencil skirt silhouette and open toes. I've loved it ever since my Barbie days as a kid. My Barbie used to strut down her imaginary runway in her skirt and heels like she was the most confident women in the world. That is just how I feel in this outfit! Yes, while some may not like the concept of little girls admiring Barbie, you can't deny she's got style. How do you feel about pencil skirts or open toe shoes? Better yet, are you into crop tops?
No matter what, love yourself, and your body! Practice wearing something you love, and thought that you could never pull off. It's fun, and you will surprise yourself. Trust me, I did! I was scared to wear crop tops, but now I love them on me. Remember, we are all different and beautiful in our on kind of way.
Hope your Valentine's Day is filled with love and great company!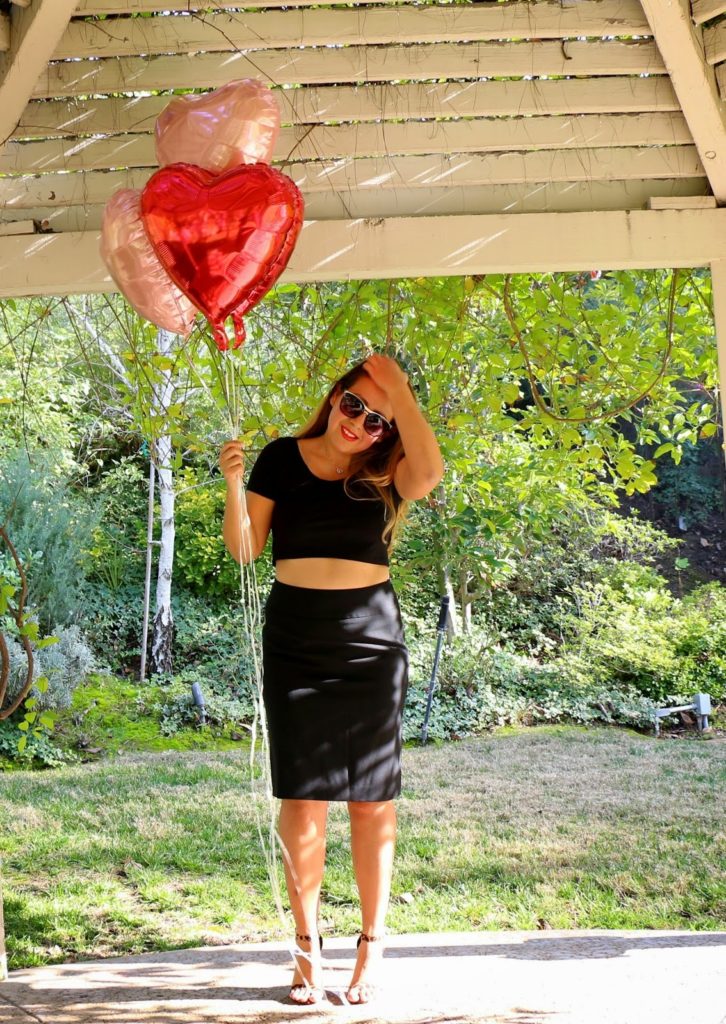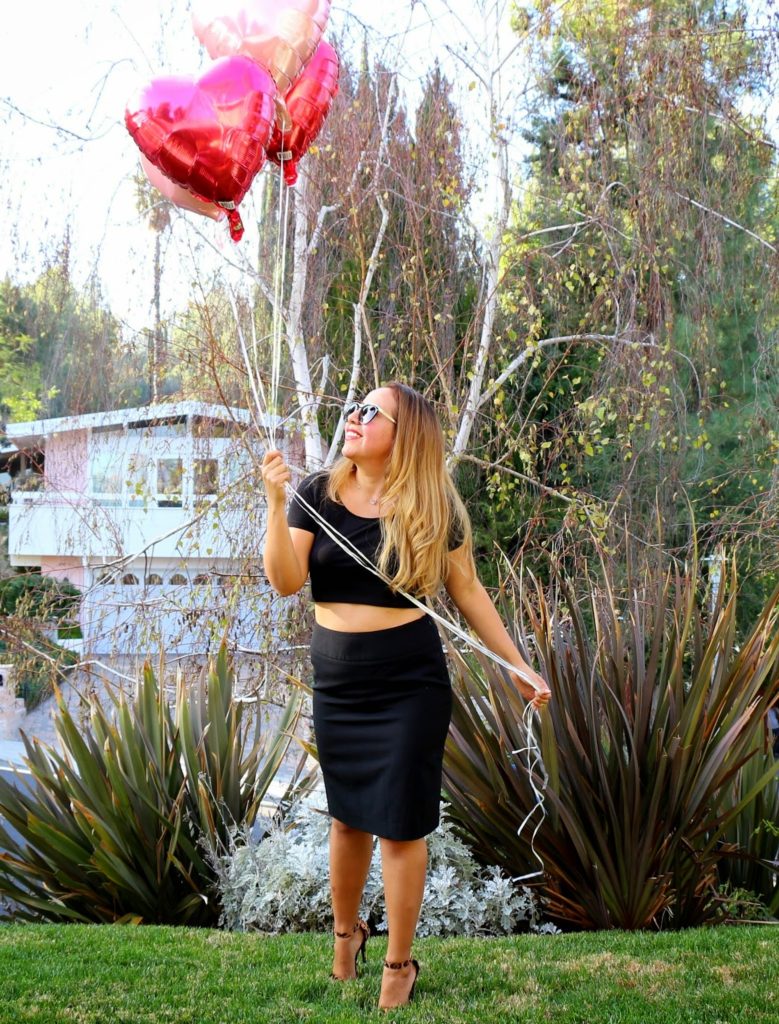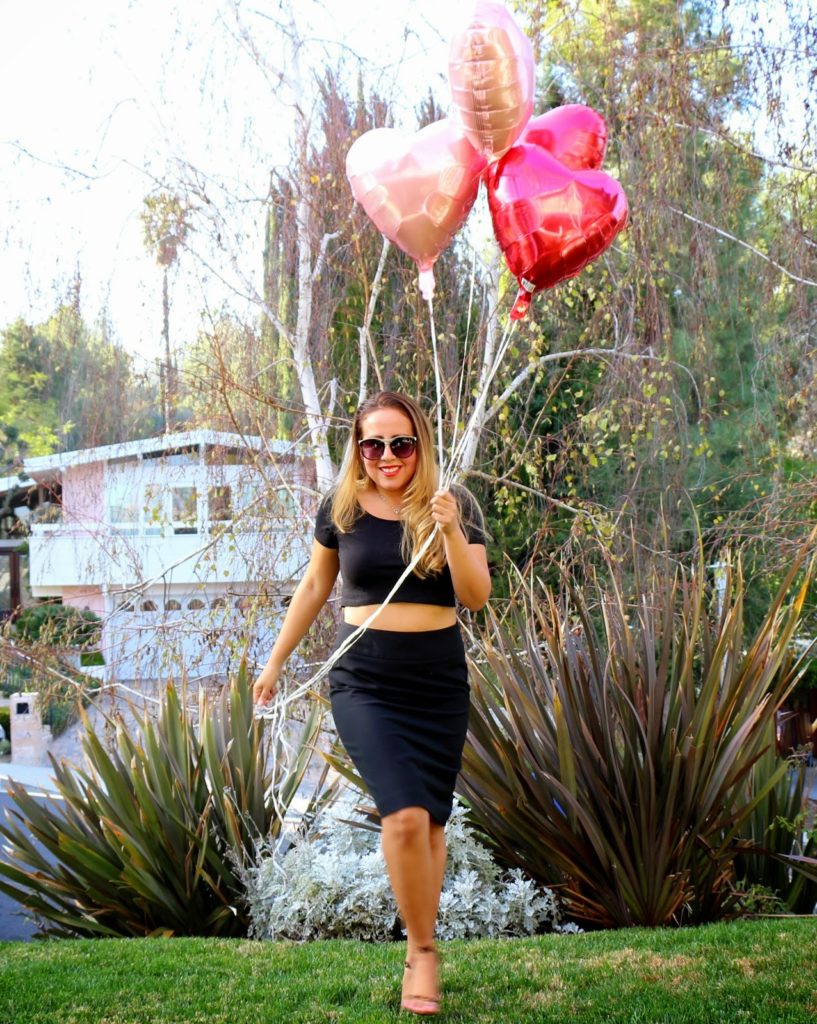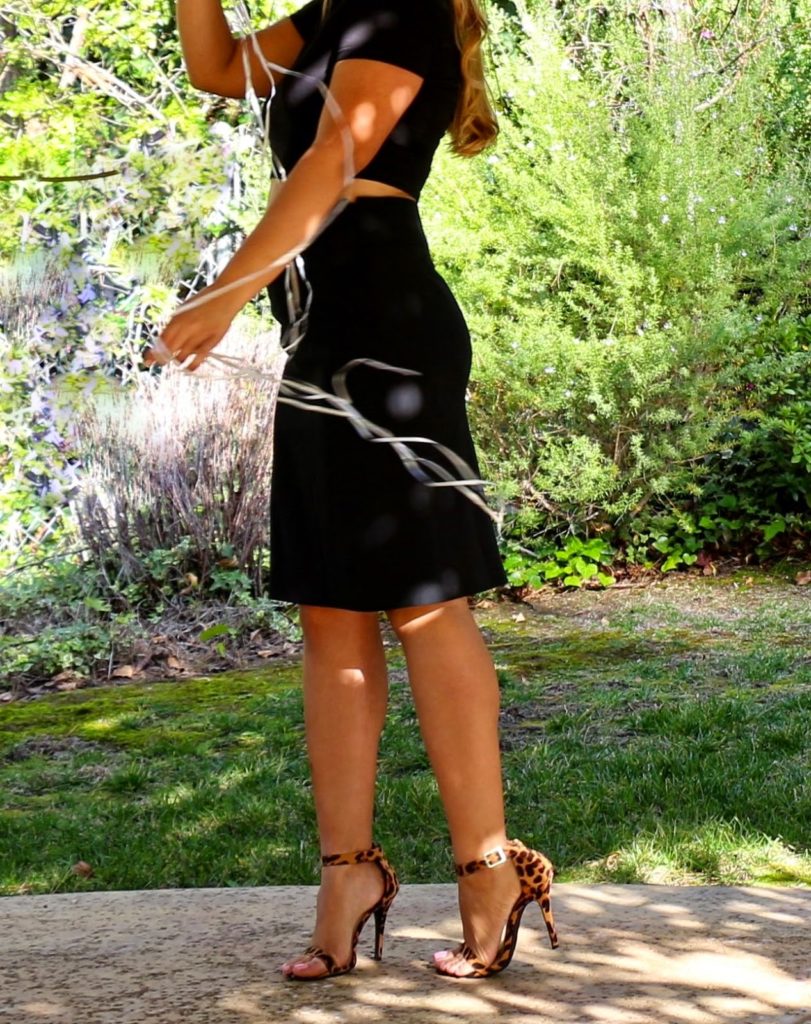 Skirt-Banana Republic/Crop Top-H&M/Shoes-Anne Michelle