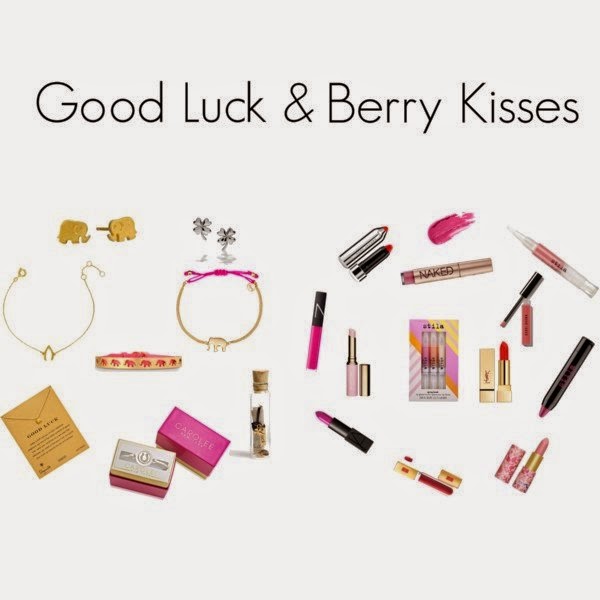 Hi Everyone!
Hope you are all happy about Valentine's Day coming up soon. I sure am!
Some years my sister puts together a Galentine's celebration, which I've talked about in the
past. We get together with a close group of friends and just have some cocktails, fun, and laughter. This year we may not be having one. Nontheless, I've put together a Galentine's little gift collage together to give you all some ideas of what you can give those special gal friends in your life.
I broke it down to two categories. Good luck jewelry and lipskick & glosses. I just feel you really can't go wrong with these. Your friends are sure to appreciate a little luck, and beauty in their lives. You know we all love little unexpected pretty surprises right?
These are some of my ultimate favorites! The ones below are almost all under $20 if you really like them for friends, or to just want to Treat Yo Self!
Love you all for stopping by, reading, and showing the love through your comments always!
XO,
Tania
Shop a few of my faves almost all under $20!