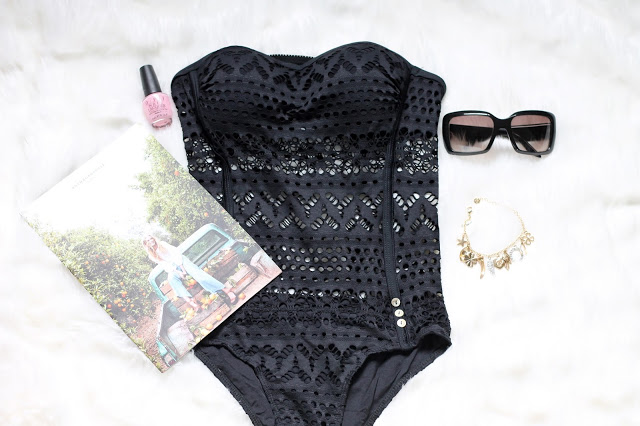 Since summer is in full effect, I'm showing you a bathing suit I just got in the mail. I seem to be trusting on line shops more and more nowadays. I ordered this black one piece because it had been on my Pinterest board for over a year. It was just way too expensive for me to buy, so I left it on my wishlist until recently.
As I was searching for a new bathing suit this year, I took a chance on Dresslink. Guess what? This peek-a-boo one piece was there, the same one I'd been wanting in forever. They also have it at Nordstrom now, but it is over 10 times the price. Yes over $100. Mine was under $10.00!
I love all the patterns, and button detailing in the front and back of the suit. It also comes with detachable straps that I didn't show here. The padded bra offers great support, and great fit. It fits like a glove. I'm very impressed by the fabric as well. I'll be wearing it while I lounge by the pool on an on coming trip to Vegas. I can't wait for this little get away!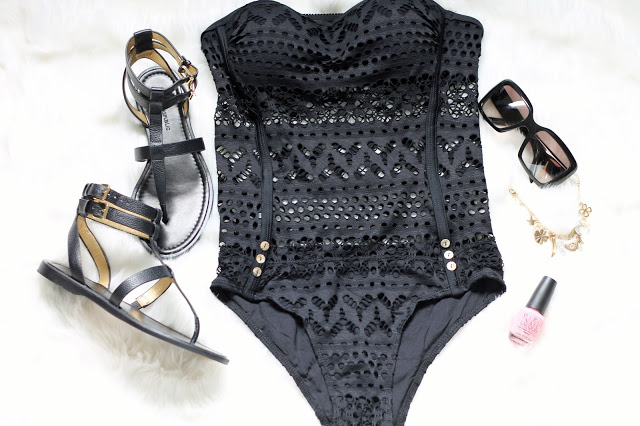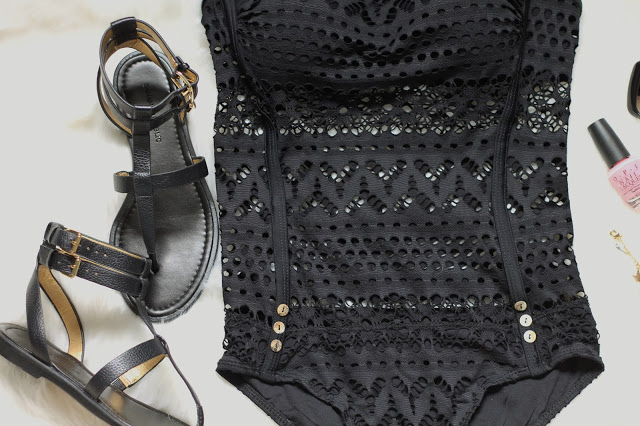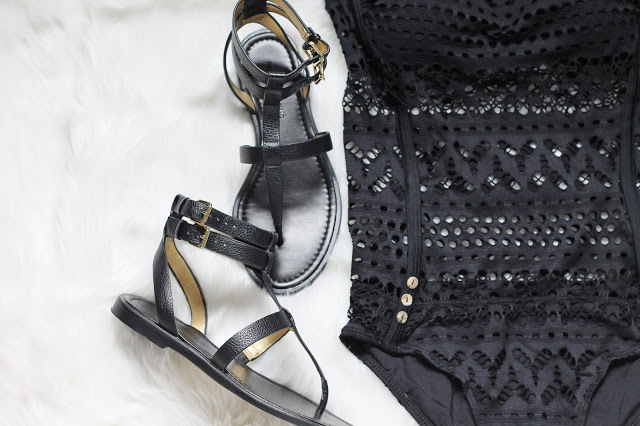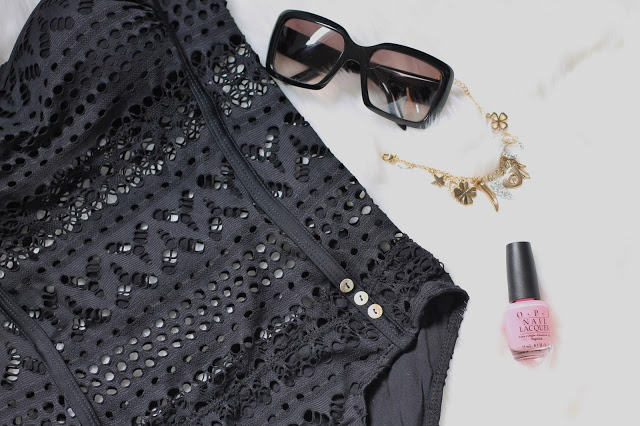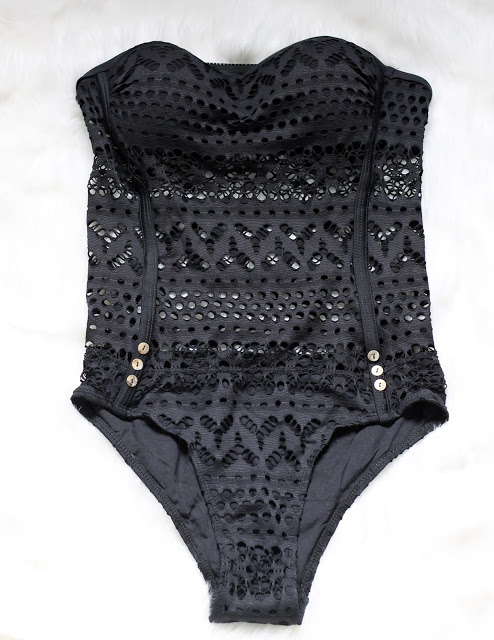 What do you think of this bathing suit, you like it? Let me know what color cover up you would wear with this one piece in the comments. :))
P.S. This is not a sponsored post, I boutght this myself. You can however go to Dresslink by clicking the button on the right hand side of my page if you'd like to purchase this or any other great buys.
Tags: Bathing Suit-Dresslink/Sun Glasses-Dior/Sandals-Banana Republic/Charm Bracelet-Loft