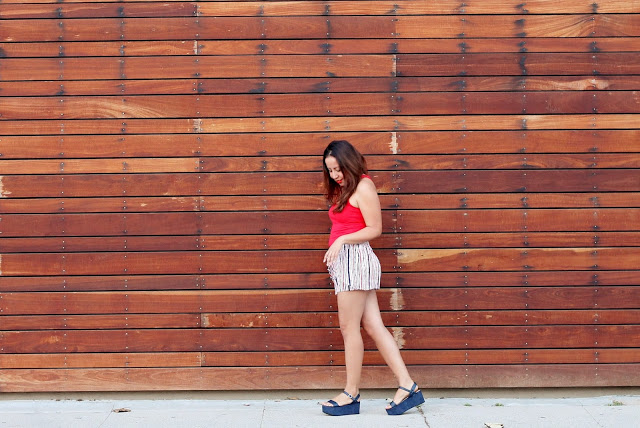 Hi Everyone! Happy to be back on my feet again after a week and a half of recovery(from appendix surgery). Being operated on is no joke. I hated laying in bed, watching the days pass me by while my body recovered. Thankful though, because my family was wonderful and took great care of me. My friends checked in on me during the week, and it made my days so much better just talking to them. Now I'm back ready to get back to work with a punch, and a greater appreciation for life.
I'm so ready for the Holiday weekend here in the U.S. Pretty much, this is what I'll be wearing on the 4th, which is our Indepence Day. 🙂
I haven't worn such high platforms in over a decade. I love these navy blue sandals to death. They are very comfortable and go great with so many outfits. They will for sure be my go to this summer.
The shorts were a great find as well, as they are so stretchy with just the right amount of shortness…hehe. Do you like the little wings they have on the sides? That is my most favorite part about them. I wore them with a racer back cotton T because that is what I wear most during the summer in L.A. Racer back tanks make me feel cool as cat. Meoooooooow! As my cat Mimi would say.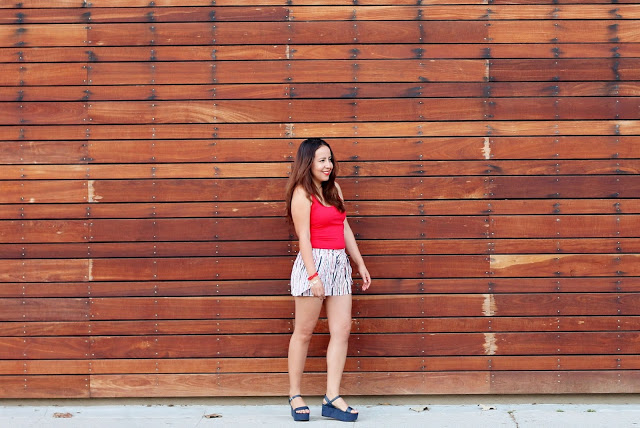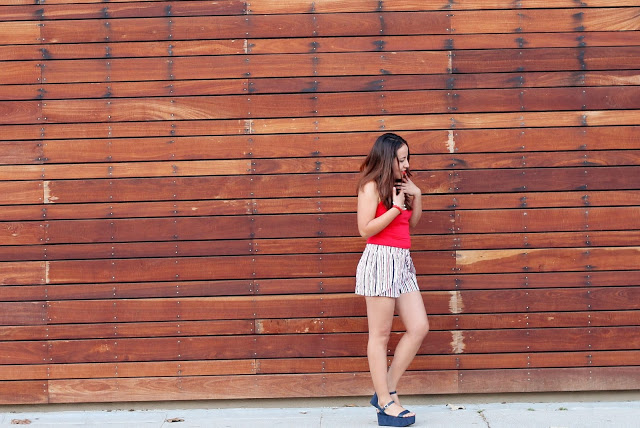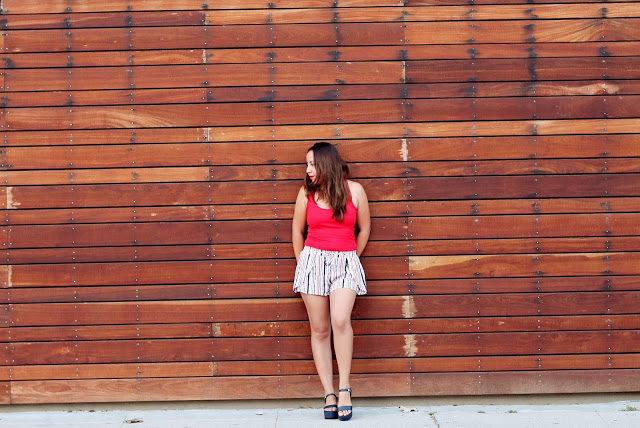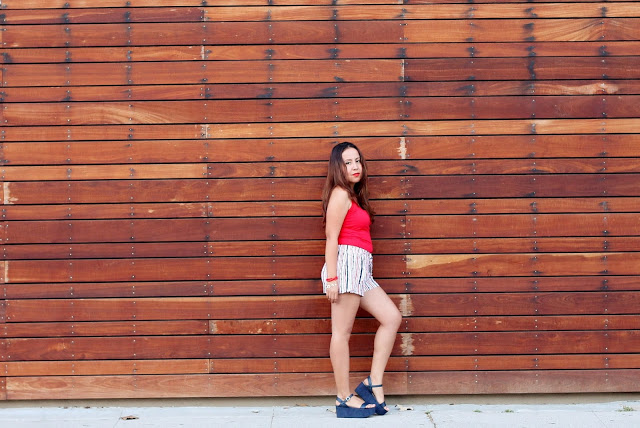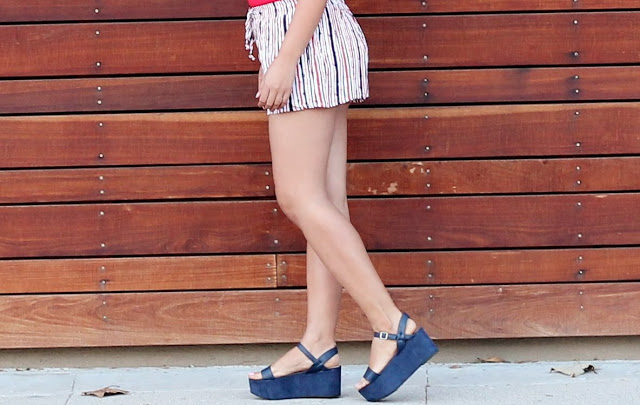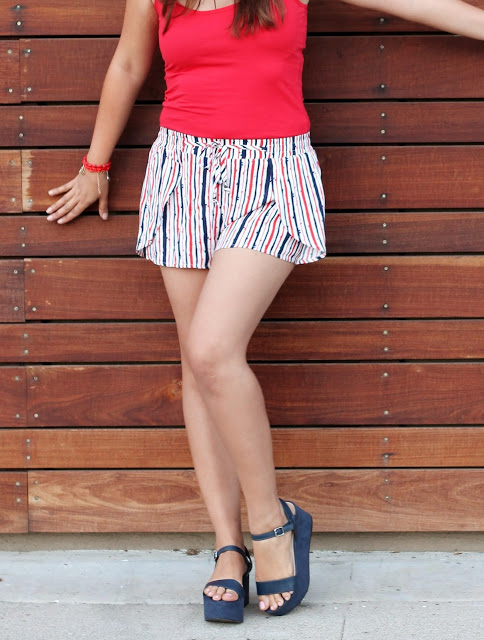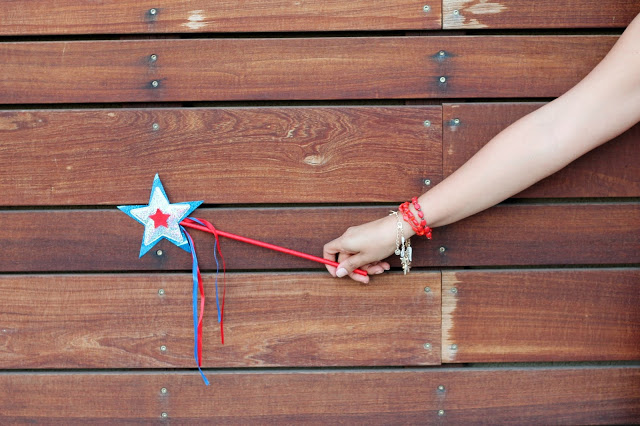 Top-Zara/Shorts and sandals-Forever21/Charm Bracelet-Loft/Red Bracelets-World Market