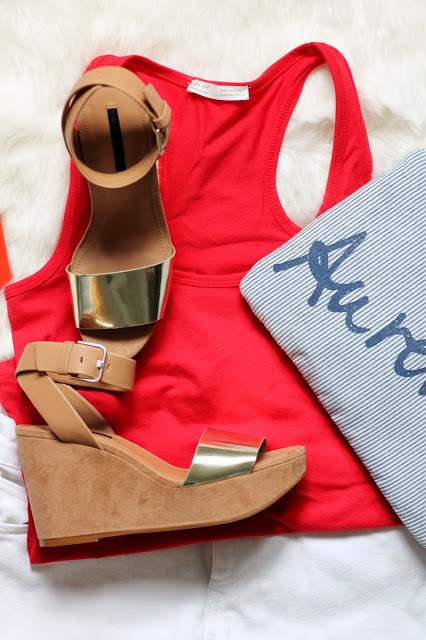 "You need to walk, walk, walk", my doctor said. That's right, for the past week I've been recovering from appendix surgery at home. It's been hard getting used to not doing much. As a matter of fact, it's been horrible. My body has never been in such a state of non doing. I ached all over, and felt nauseous when I tried to assert too much energy. After a week of rest I was told that I needed to walk more to start my body going again.
Following doctor's orders I got myself to the nearest mall to walk…right into the best SALE EVER! Yes, the
ZARA SALE
is going on right now. I got these lovely gold and camel suade wedges. I highly suggest you run and shop this sale ASAP. They have the best flowy tanks, boho dresses, strappy heels, wedges, sandals, denim, and shorts on major mark downs.
Of course I had to style these wedges for you! Being that our National Independence Day in the U.S. is this week, I went for patriotic colors. I even did a bonus outfit with shorts for you. Oh yeah, I had to throw in some Frenchy phrases with the purse and phone case. After all, the French did give us the Statue of Liberty in honor of our independence!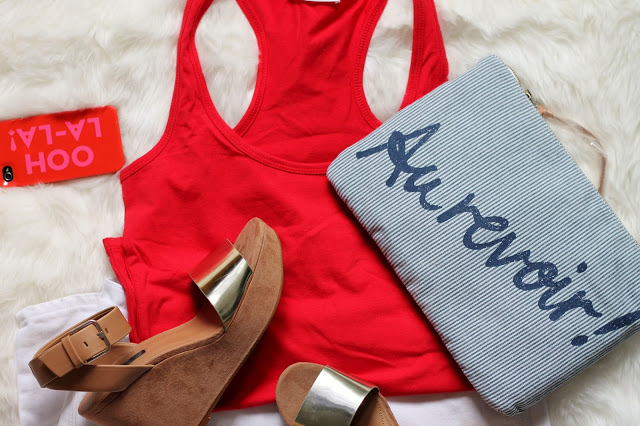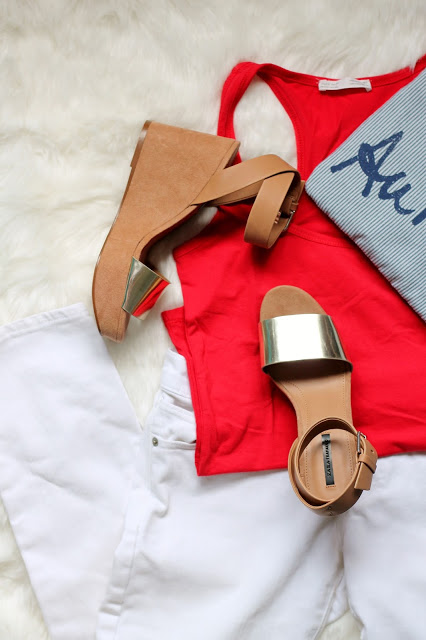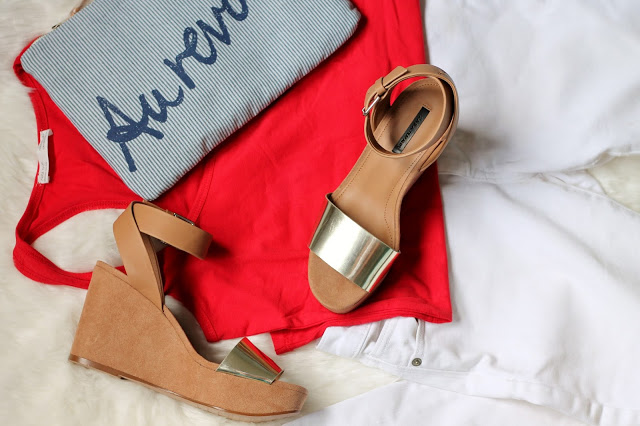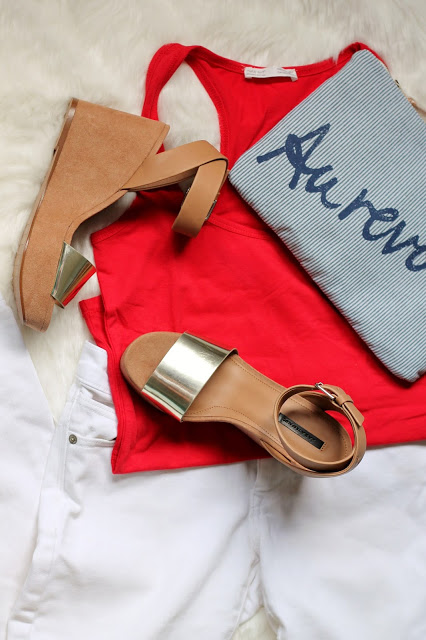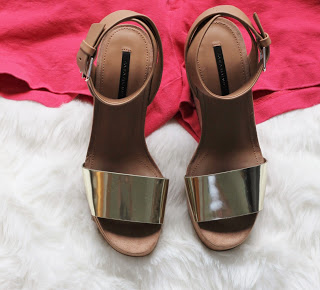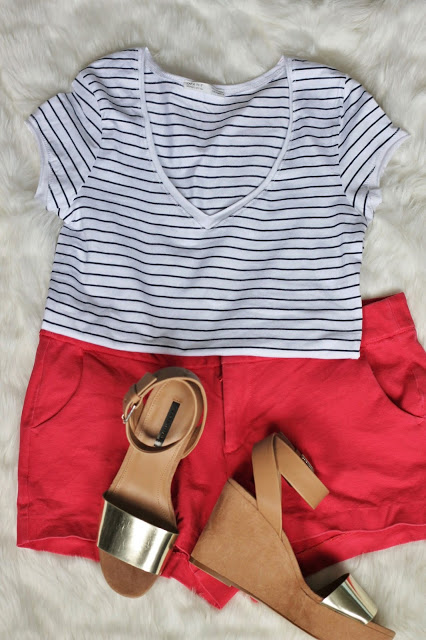 Shoes-
ZARA
//Shirt1&2-ZARA/Pants&Shorts-Old Navy/
Purse-Loft/Phone Case-Kate Spade