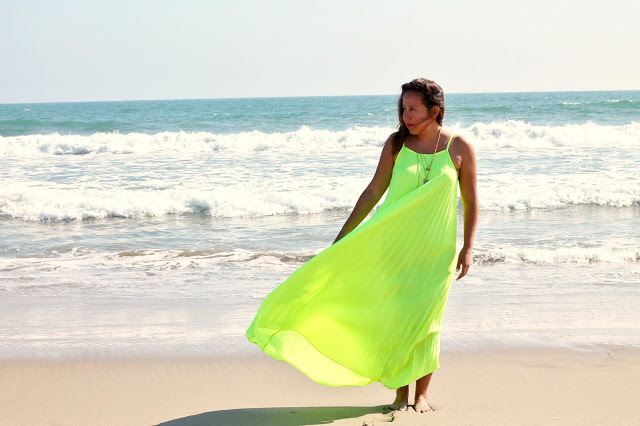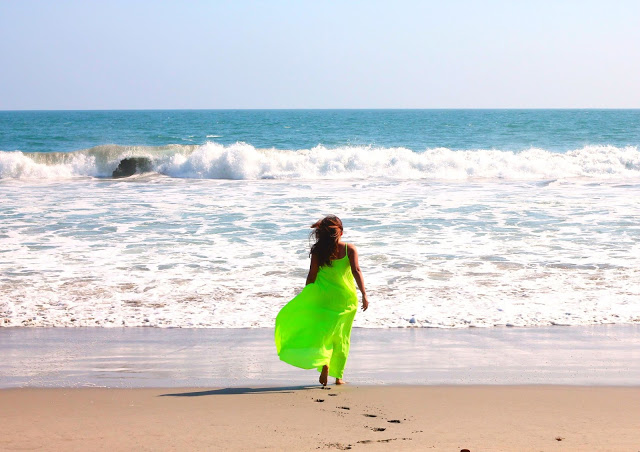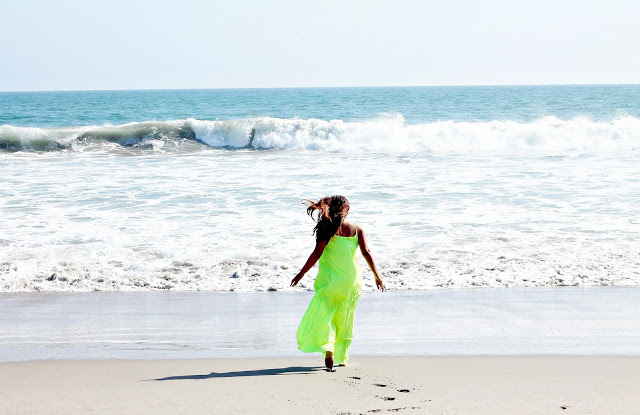 Maybe because I am a pisces I feel that I belong in the ocean. I spend as much time as possible here. As a city kind girl, I admire the sort of calmness you only find by the ocean. I got a lot of sun that day, can you tell by my tan? Not that I lay out, just walking around is enough. I felt free as a bird, and light as a feather in this neon maxi while frolicking in the waves.
Now about the dress, are you loving the neon? I sure am. A while back I made a wishlist for
Dresslink
. This was one of my choices. I received the maxi dress from them resently, so happy with my choice. The pleats on this dress are the best part aside from the color. The dress can be dressed up with some strappy heels or sandals for sure. It is truly a great buy.
I would recommend dresslink to anyone looking for a great bargain. Seriously, can you believe this dress in under $9.00? Yes, really!!! After being contacted by a representative from Dresslink, I fell in love with the store. Why? Only because they sell designer inspired styles that I simply love. After being introduced to the store I've gone back and purchased a few other things from the store myself. Love all the pieces I bought so far! Check
Dresslink's
wonderful selection of styles as soon as you can. Trust me you will find something stylish for sure.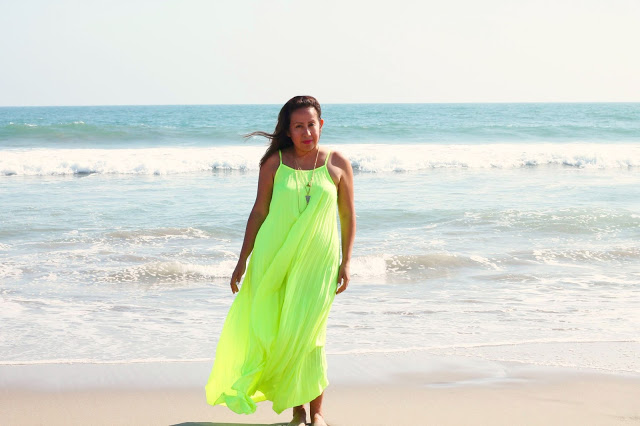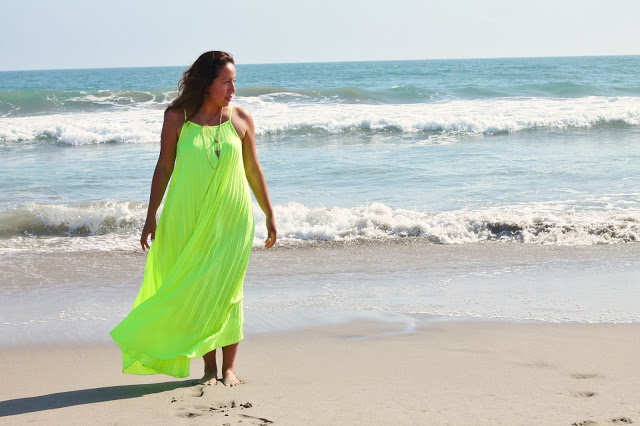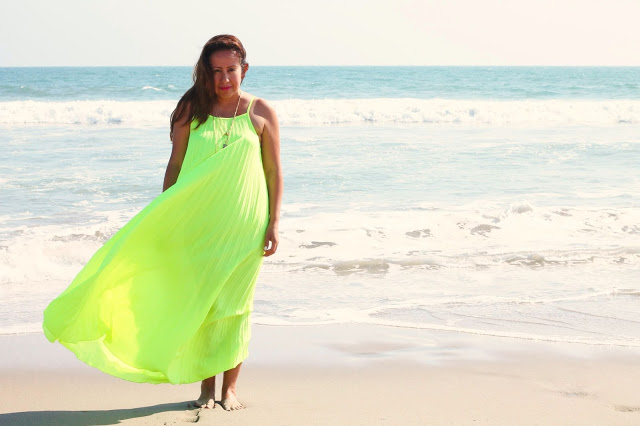 I styled the dress with a Mint Julip necklace I won a while back. Finally got a chance to sport it on the blog. I chose it with the $25 giftcard I won. It was so popular I had to wait until it got restocked as it was sold out. The necklace looks great with black and white outfits, as well as this neon maxi! How would you style this maxi dress? Do let me know in the comments, and be sure to check out
Dresslink!
Maxi Dress-Dresslink-
here
(c/o)//Necklace-Mint Julep