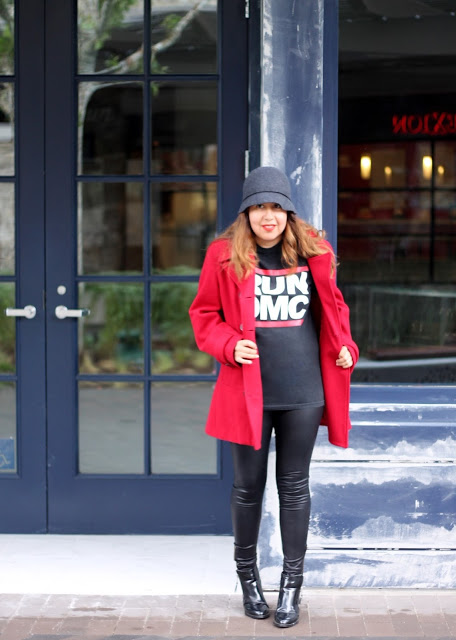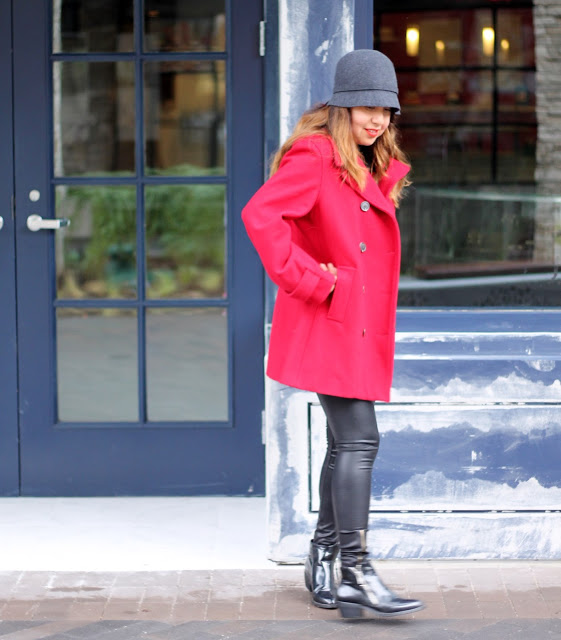 Just as classic as this red coat, is the group RUN D.M.C. The group ruled the mid to late 80's with such songs as You Be Illin, It's Tricky, It's Like That, and Peter Piper. Classic Hip Hop at it's best, and if you don't know, now you know! :)) I love all kinds of music now, but Hip Hop was my first love. This classic t-shirt and coat were meant to come together at some point. I think they look great together. Don't you?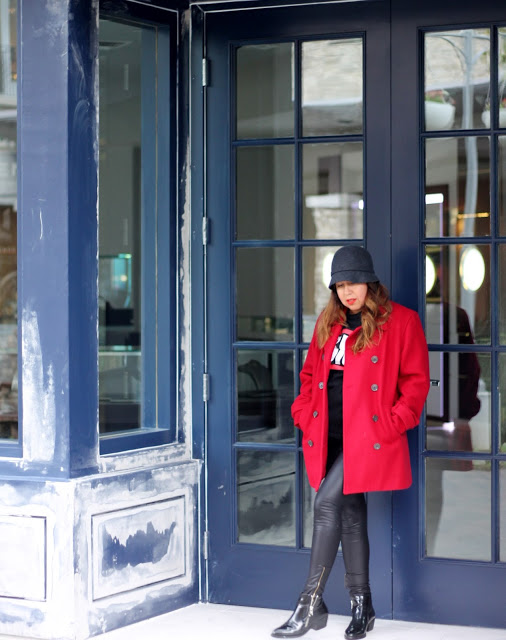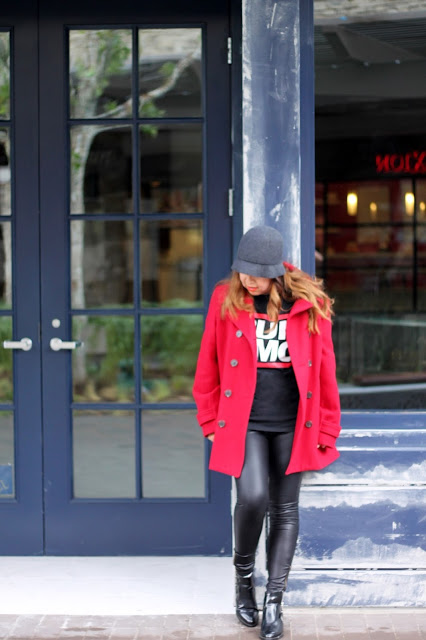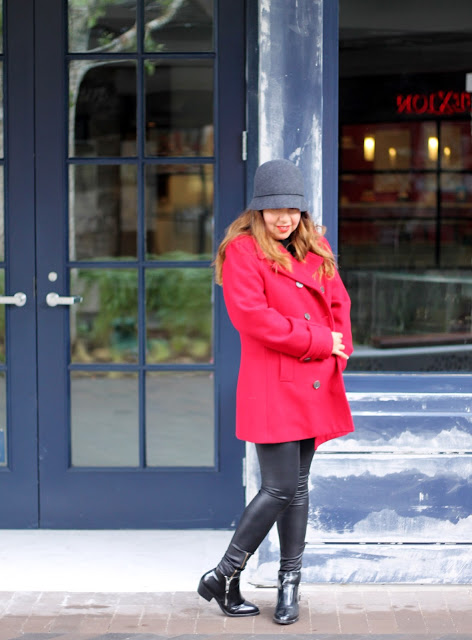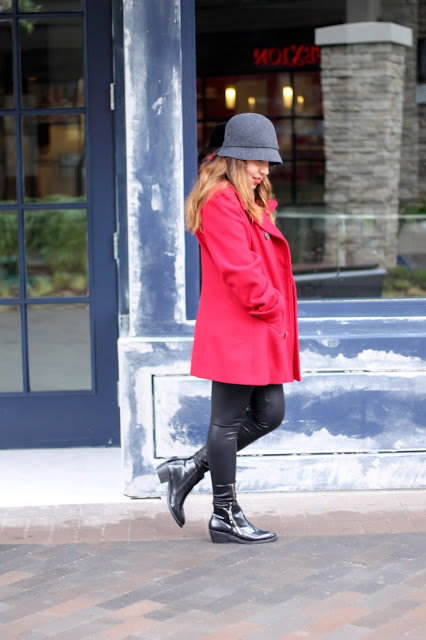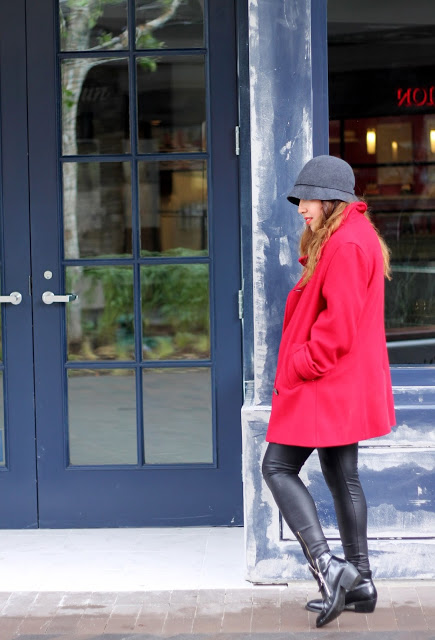 On the day these pictures were taken I had a whole other outfit in mind, then my sister told me it was raining. Rain, something that has only happened about 5 times this year in Los Angeles. Rare, but so true. So I quickly changed into some booties, and threw on my favorite faux leather leggings with this old school Hip Hop t-shirt.
What better to compliment this outfit than this classic red coat. Red is one of my favorite colors, and I wear it all year round. Classic black and red look, and a staple in my Fall/Winter wardrobe.
Must haves = red coat, black bottoms, and black booties. I topped off the look with this grey cloche hat. It usually only comes out when I wear coats, so it was time. :))
Do you have any Fall/Winter staple pieces that you wear year after year? If so, please do tell!
Tania
Cloche Hat(
similar
)-Banana Republic