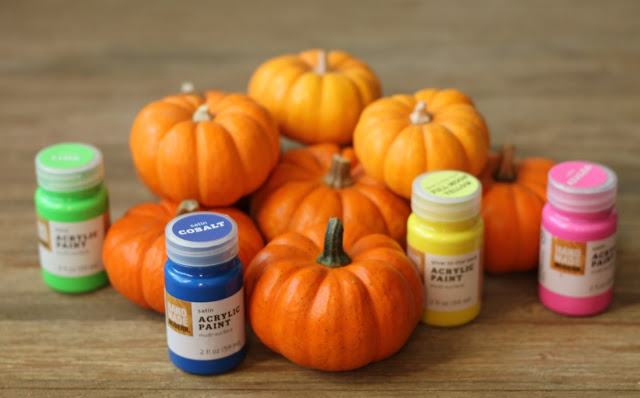 When I thought about a fun way to dress up my little pumkins for Halloween, I definitely wanted them to stand out from the crowd. Why should they look like every other pumpkin? I decided on neon paints because, pops of color brigten up my day.
Fall is here, and it's getting darker sooner. So why not let some brightness live inside your home for a little while? It's such a fun way to style your home for the season. I guarantee these little neon babies will make you smile when you see them! Also, it's such a fun activiy to do with kids. :))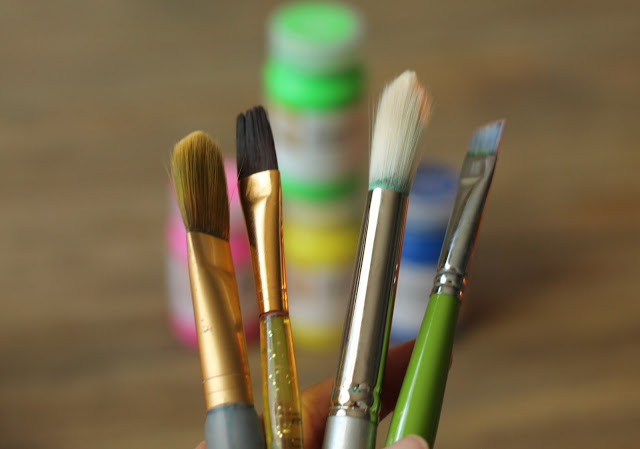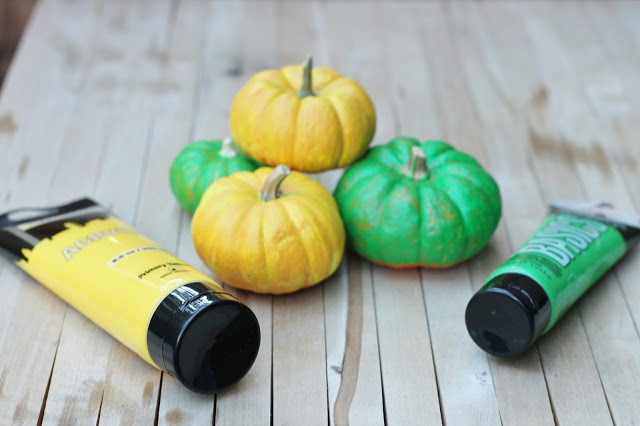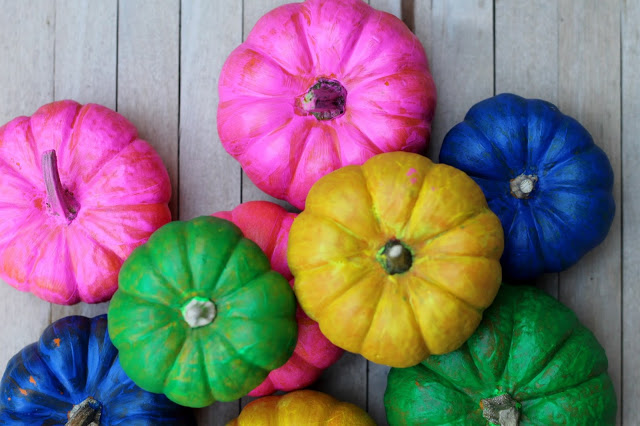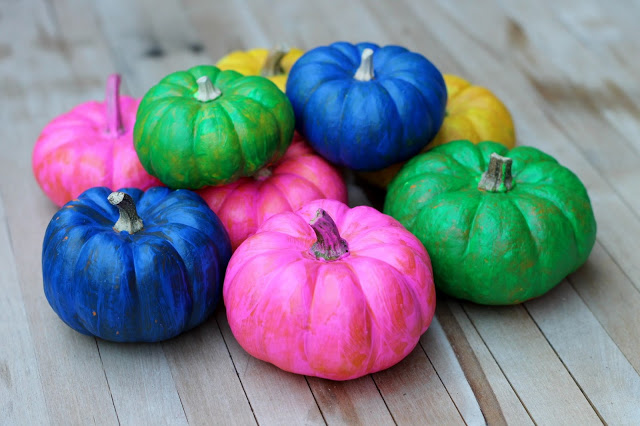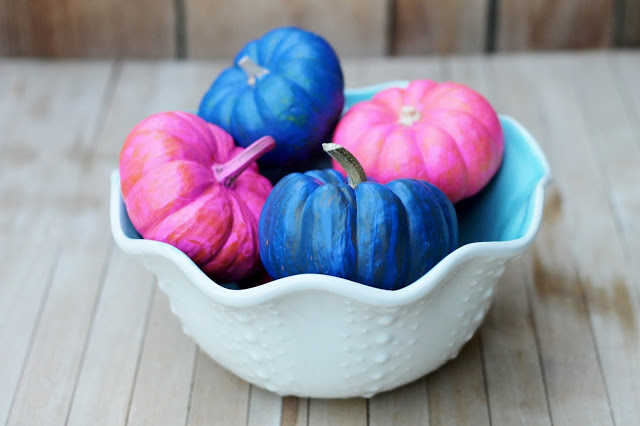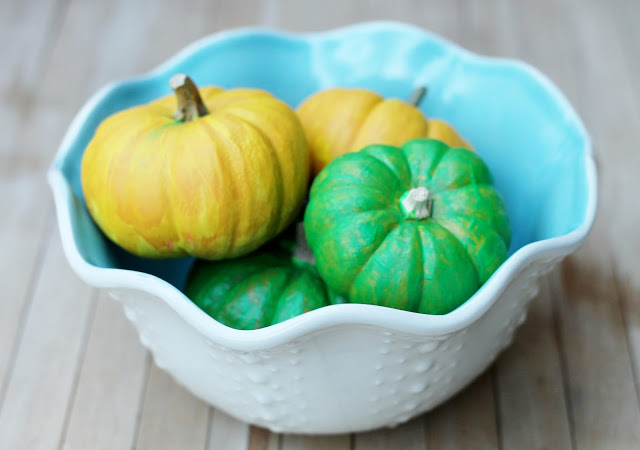 This DIY is super easy to accomplish with a little bit of paint, a brush, and tiny pumpkins. Select your favorite colors and paint away.
Step1 : Lay paper bags down to keep your table top clean.
Step 2: Paint pumpkins with your desired color and let dry for 30 mins.
Tip: If you go for neon paints you may have to paint the pumpkins white first so that they take the translucent paint better. I had to bust out my more expensive paint to achive the results with the green and yellow ones. You see the yellow and green tubes of paint? Those are pricier and I actually paint pictures with those. It was worth it though. I love my lemon and lime inspired pumpkins!
Hope you love my little darlings as much as I do. Let me know if you try it!
Much Love,
Tania