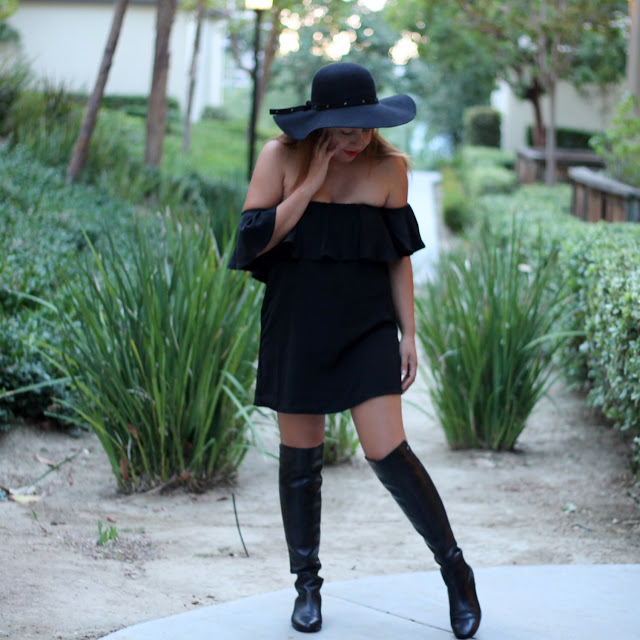 There is something about cooler weather that makes me want to throw on the black. It may just be because it absorbs the natural light keeping me a little warmer, or maybe it's somenthing else.
I think I love all black outfits for the way that they bring out my confidence. It is just the one color that makes me feel strong, some kind of powerful even. How about you, does black do anything special for you?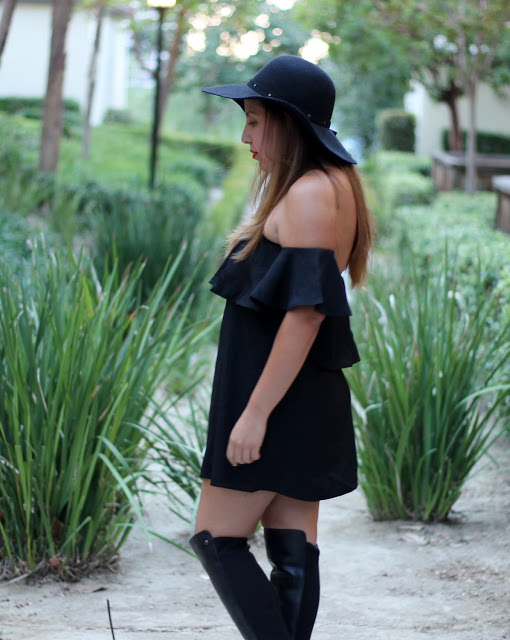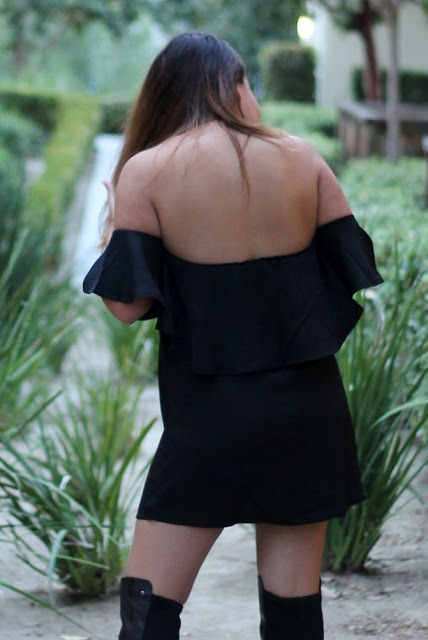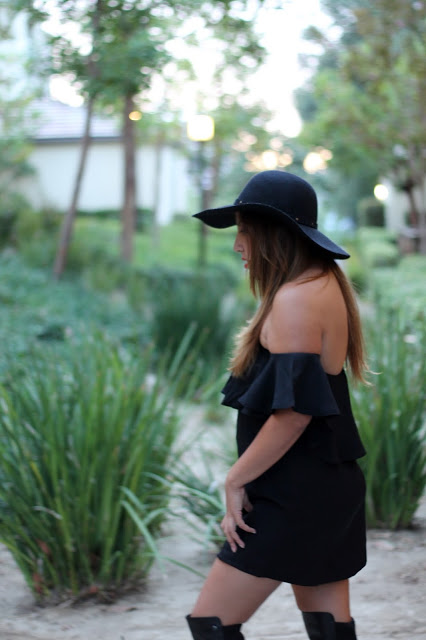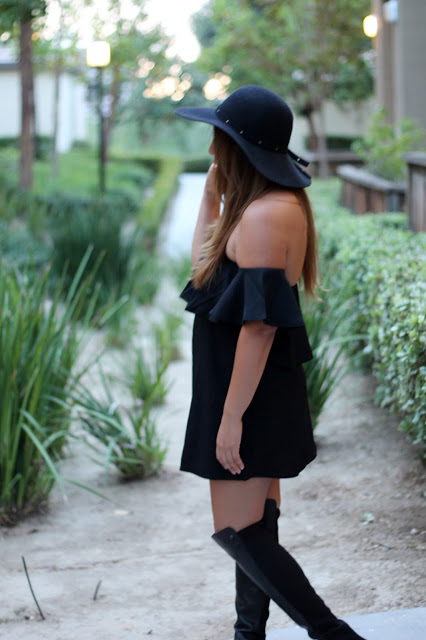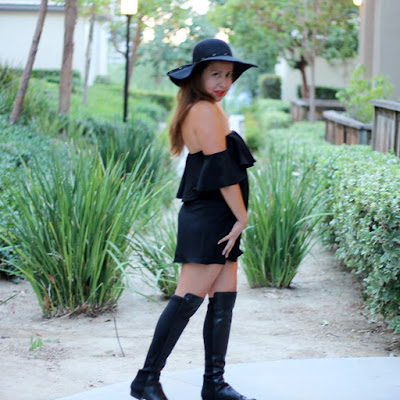 I know I didn't accessorize this outfit much, but what can I say? I'm a simple girl. Dainty pieces of gold accents are my fave, and I think this dress doesn't need much with the top ruffle detail. The hat has some gold studs, and the the boots have those studs on the side which are pretty cool. So I saw no need to add more. Would you add anything to this look? If so let me know in the comments. For now, I hope to bring on my Fall style to you at least once a week. Have a wonderful October everyone!