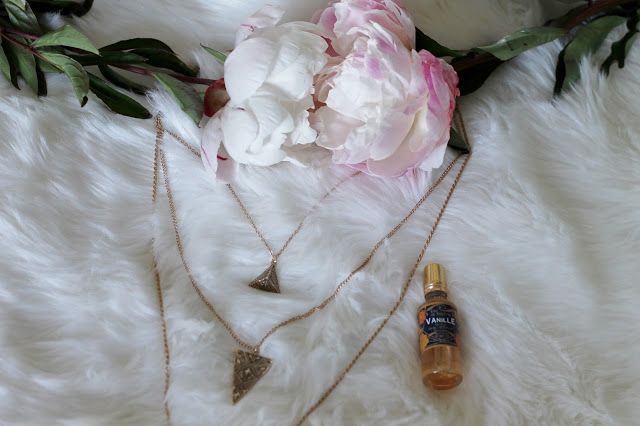 Today I'm sharing some little things I simply love!
First up it's this cool triangular prism necklace. I bought it with a giftcard I won during a giveaway. It was a while ago, but I just never got a chance to share it until now. It is a great piece to wear if you're looking to give a simple outfit an edgy look. It's from The Mint Julep Boutique, and I got to choose it with my $25.00 gift card. I got a few compliments when I wore it out. :))
My other little precious gift is the Vanille Eau De Toilette by Otremer. I got this scent at Anthropology with another giftcard I received for my birthday this year. If you love vanilla scents this one will not disappoint. Even though I love fresh masculine fragrances, I adore the smell of vanilla. This is my most favorite one of all because it almost smells like cotton candy, it is just that sweet. Just a few sprays go a long way. It will have you feeling pretty all day long.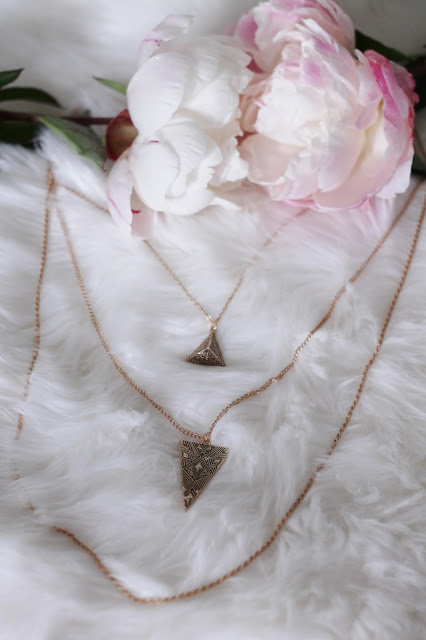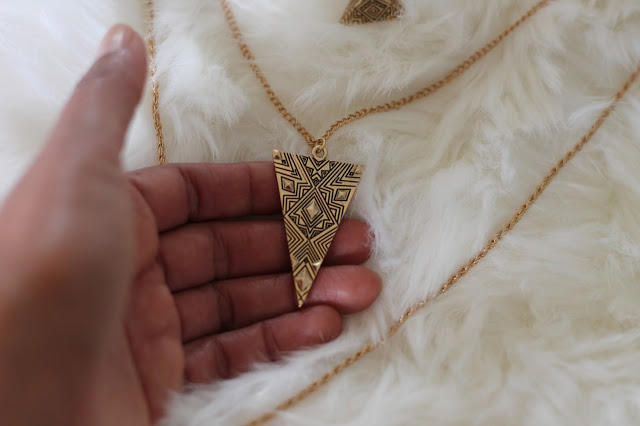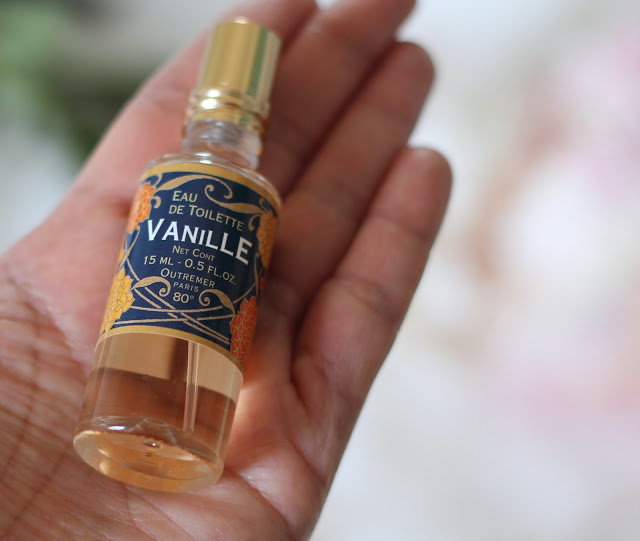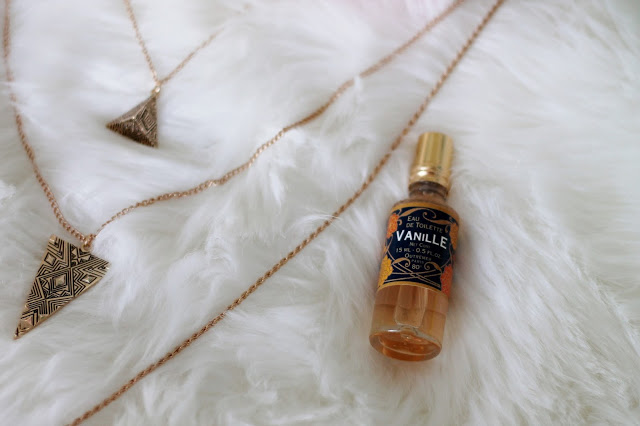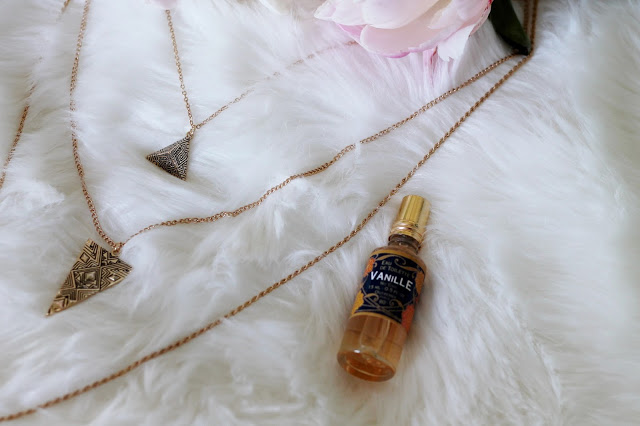 If you would like to shop for these, I have linked the shops below. Stay sweet and fancy!
Tania