Happy new week everyone! Wishing you all a great one in my black jumpsuit. I've admired so many black suits this past year. I was on the hunt for one that sparked my fancy. Finally found one that was stylish and at a bargain price! Take a guess, how much? Only $15.00 at a little store by my house.
I was on my way to visit my friend, and needed a little beach dress. Well, it didn't take long for me to fall in love with this jumpsuit. So I walked out of the store with this black cutie, along with a cool maxi for the beach that day. You can wear it with the belt in a tight or loose bow. I did both, so you can see what it looks like.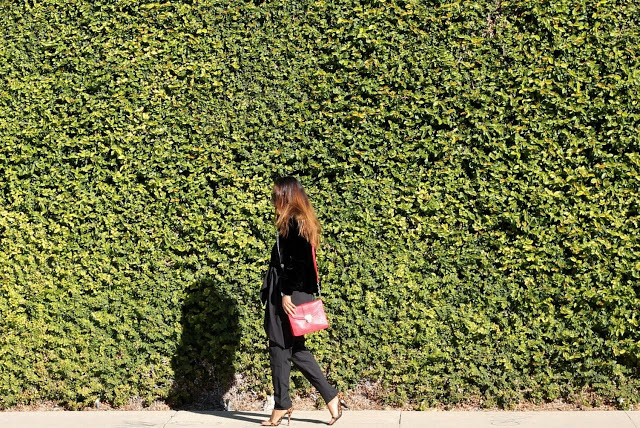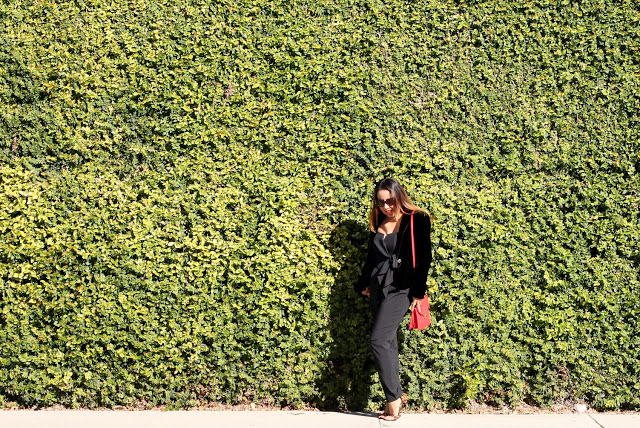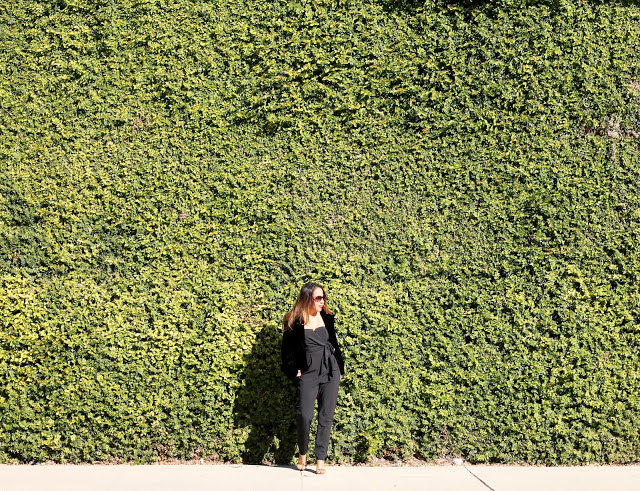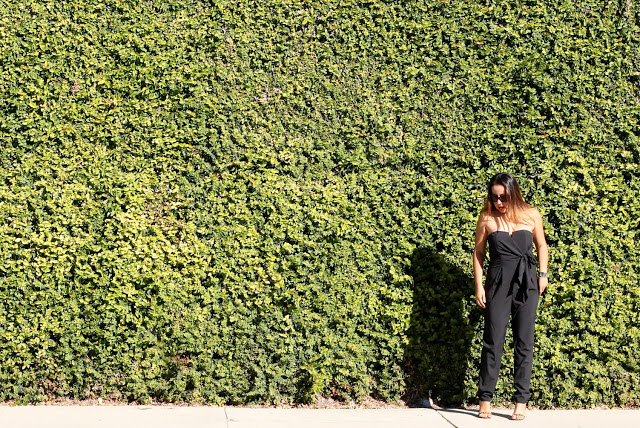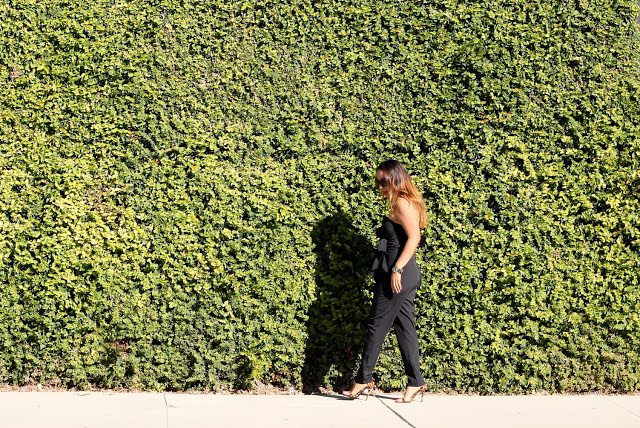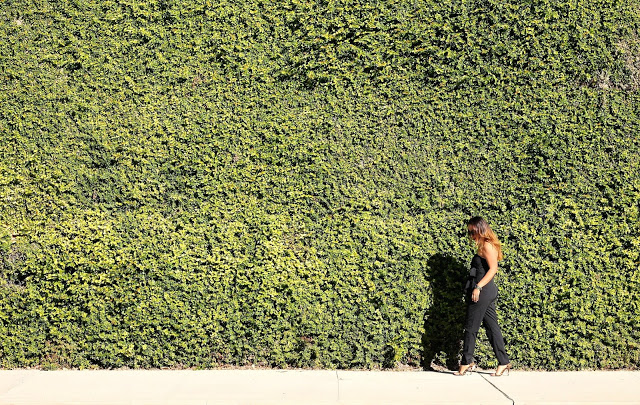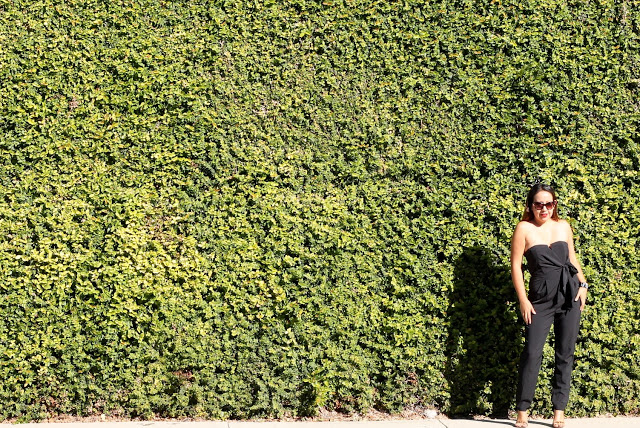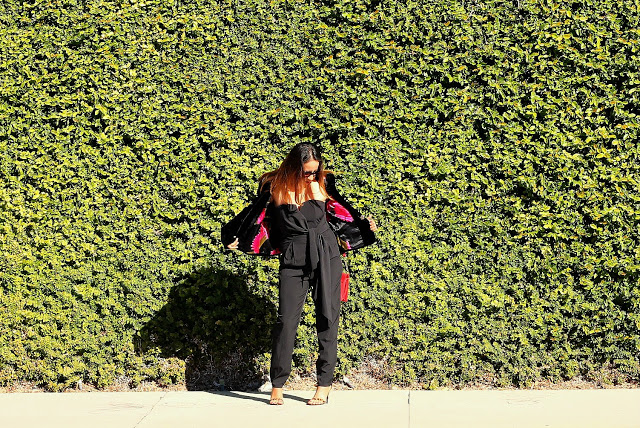 I bought this jumpsuit last spring. I've only worn it once and it needed to come out and bask in the sun this weekend. I wore it with my beautiful black velvet blazer I scored at a yard sale recently. Now that is another story, which I'll share along with a pretty red dress I got there as well.
The blazer is amazing! The satin rose print in the inside of the jacket makes me feel like I'm hiding a pretty little secret. It also has a gorgeous stone button surrounded with crystals in the front. Can you believe it was selling for $10.00? I snatched it as fast as I could!
Kept it simple as I most often do, with a two toned cuff for some bling. I added my leopard print open toe's for a splash of print. I like little touches of style to make the garment the main attraction. Love me some loud prints too though. It all depends on my mood. How about you? Do you like many accessories, or just a few? What is your style like? I'd love to know.
Jumpsuit-Local store(
similar
)//Blazer-W.D.N.Y//Sunglasses-Loft//Heels-Anne Michelle
Purse-Target//Cuff Bracelet-Loehman's