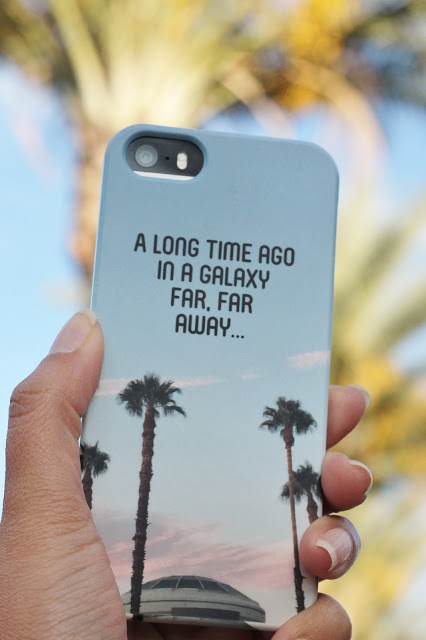 Yay!!! I created my own one of a kind
custom iPhone case.
Thanks to
Caseapp

!
For those of you who follow me on Instagram, you know about my love for palm trees, right? In fact, the picture on my phone case is one of my
Instagram pics
. I take shots of palms whenever I notice them decorating the horizon beautifully. Here in Southern Cali, it happens so often. Shooting pics on the go would not be possible without my iphone. So handy and light. Why not give it a lovely case to live in? It deserves it!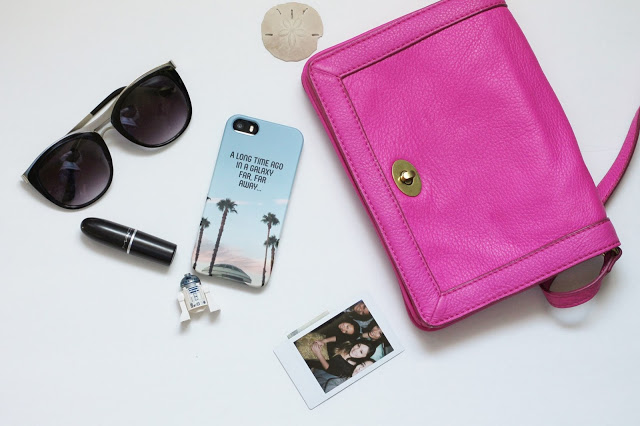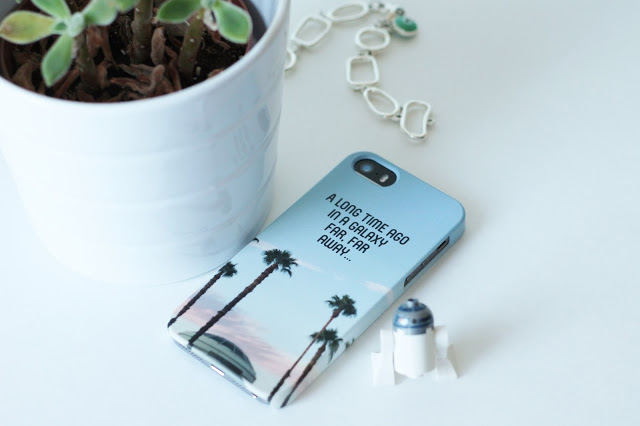 After I took this cool picture, I realized that the dome building looked like the top of R2D2's head! I'll let you know that I am a big Star Wars fan. Been watching it since a baby, thanks to my dad I think. They would play it on T.V. so much. I was glued to the screen whenever it was on. To make it a bit more clear, I added the Star Wars quote above the palm trees. So juxtaposed surrounded by palms, loving the result so much. It is one of a kind, and so unique. I give
Caseapp
5 fancy kisses for the easy step by step process, quick delivery, and service.
Guess what lovely friends?
Caseapp is offering you all a 20% discount on all orders for one week!
Enter the code
INSPIREMY20
and save 20% off your own
custom iphone case.
They also offer
laptop skins
if you'd like. Hurry, remember the code is only good one week from today.
Have fun and get creative, you will love it.
Much Love,
Tania
*I was kindly gifted this case for me to design freely. The thoughts and opinions of the product are all my own.