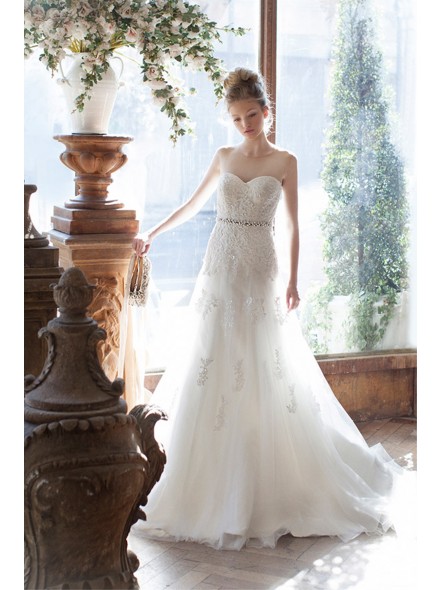 Have you ever thought that a dress was so beautiful, but then looked at the price and it was way out of your budget? I know I have many times. This is what I thought when I set eyes on this marvelous dress from
Landybridal.
It is from their collection of
wedding dresses 2016.
My jaw dropped when I saw the price. Believe it or not it is only $253.00! For a bridal gown, it's amazingly good.
The growing presence of Landybridal is noteworthy. They have been in business since 1999, specializing in wedding dresses,bridal party dresses, and special occasion dresses. They also carry wedding accesories, mens formal wear, and shoes. They basically carry all you'll ever need for your wedding party attire!
Landybridal
also carries a remarkable line of
vintage lace wedding dresses
. I fell in love with this fabulous drop waisted sweetheart dress the minute I saw it. Lace is such a romantic fabric to me. No better day to wear it than on your wedding day.

Landybridal
prides themselves in having excellent customer service. Their main goal is to satisfy the customer by providing high quality work. You can read all about them in their about page, which also provides you with a video of their workshop. I love that! It creates transparency, which to me equates to trustworthiness. Hope you check them out, and love their work as well!

Much Love,
Tania
*This is a sponsored post, but all thoughts and opinions are my very own.