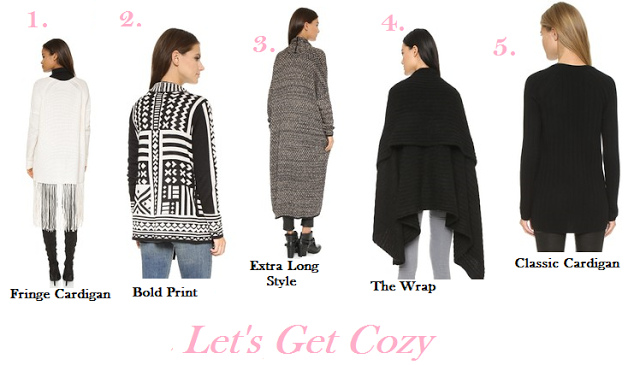 It is totally cardigan season here in Los Angeles! Depending on my mood I can wear any style cardigan and be a happy lady. Personally the cardigan is a staple Fall/Winter piece. I'm breaking down the styles that are not only versitile, but are easy to style. Keeping it in the neutral zone with either black, white, gray, or a combination of these works nicely. Why? You can totally wear it more than once a week, and it won't look like your uniform. Even though secretly it may just be. You can style them with brights or keep it minimalistic if you like.
The Fringe Cardigan
The fringe cardi is so perfect for a boho chic look. It has a care free yet pull together vibe when paired with all black boots or booties.
Bold Print Cardigan
I love a good old bold print when I want to bring on the style in an effortless sort of way. It's great because you don't need too many accessories to pull this look together. Light denim works well paired with booties once again.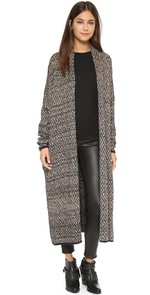 Extra Long Cardigan
This extra long cardigan would have to be my go to instead of a thick wool coat. The It Factor for me is the fact that it's much more comfortable than a coat. I can move around easier in it, and I can layer as much as I'd like without having that bulky feeling that a coat gives me. Love it with leggings. It also looks great with sneakers, heels, and boots!
The Wrap Cardigan
I have a few high low pieces in my closet. I wear these types of cardigans with dresses, skirts, and jeans. Love the wrap for the comfort factor when wearing a dress or skirt. The best part is that the outfit will still look fancy!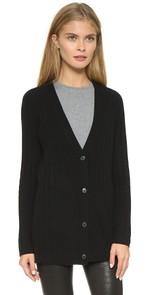 Classic Cardigan
Now the one that has been around the longest, I think is the v-neck button down cardigan. This is a more sophisticated, or preppy kind of style. I used to wear this style when I worked in an office. It keeps you warm and you can style it with blouses, camies, and t-shirts. Trousers and heels will definitely look great with the classic cardi. You can also style it with some fancy flats as well.
Hope you've enjoyed my brake down on this classic closet piece! Do let me know which style feautured is your favorite in the comments. :))
Tania