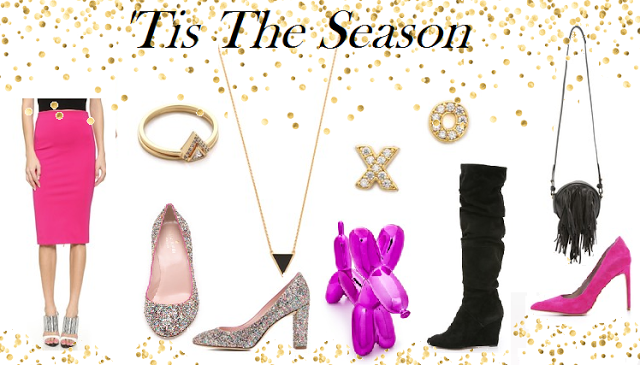 Treat yourself! The holidays are here. I think just about everyone has a shopping list for friends and family to get through. How about one for yourself? Do you treat yourself to a special something that you've been dying to buy for the Holidays? I ususally do. It's a great time to do so, mainly because there are so many sales happening right now. You can get yourself maybe a few special things during this time.
Personally I find all my picks so adorably cute! I hope I can get at least a few things from this wishlist. I'm half way through my friends and family shopping list, yay! For the first time ever, I actually feel some relief. I'm usually a late shopper, and I'm in the mall until right before Christmas Day. Now I'm more into online shopping and hitting the stores when it's the least crowded. Like now! Have you started shopping for the Holidays yet? Also, let me know which of my picks if any are you loving?
Save now at Shopbop everyone!
Code
"GOBIG15"