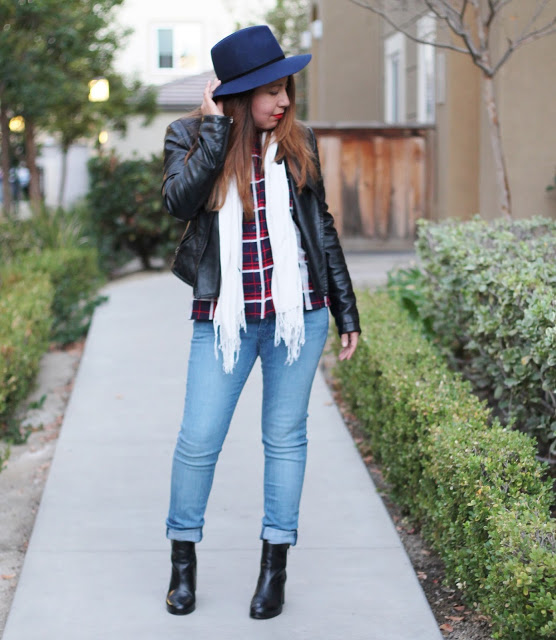 Hi! So excited that temperatures have dropped recently, because I finally get to layer up a bit. I'm wearing my favorite items for winter here. Boots, scarf, and hats keep me feeling warm and stylish during cold weather. Though I love coats, I much rather layer up than wear a thick coat. I prefer layers for the comfort factor.
I'm wearing my new wool navy hat! It makes me happy. What do you think? Both the plaid shirt and jeans are from H&M. I'm crazy about the fit of the jeans. They are just the right kind for me…stretchy and snug in all the right places. :))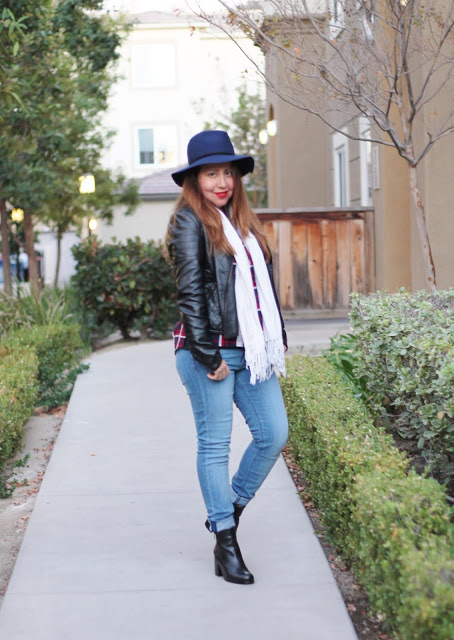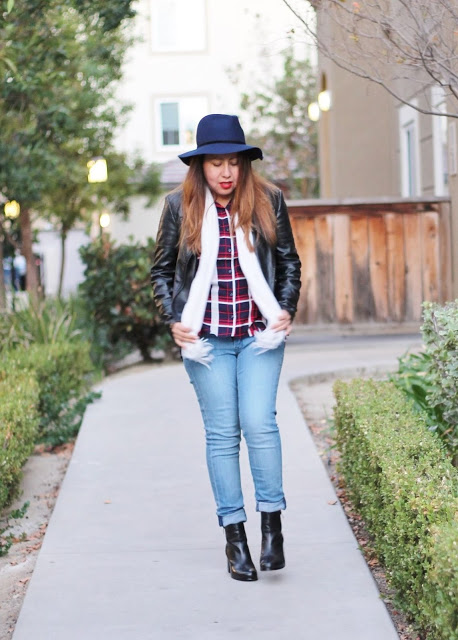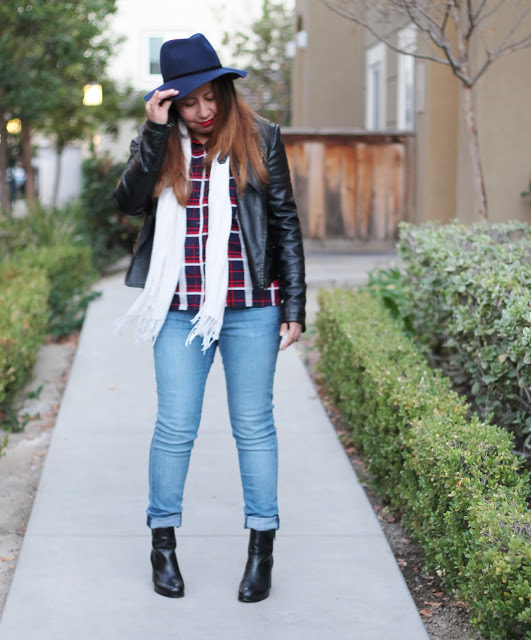 My layered look is perfect for L.A. weather right now. Soon I might just have to throw on a coat! What's your favorite cold weather gear? Do you prefer layering over a thick coat? I know for those that live in super cold weather both are a must. Hope I've inspired your style with this look. Wish you a week filled with warm and positive vibes!