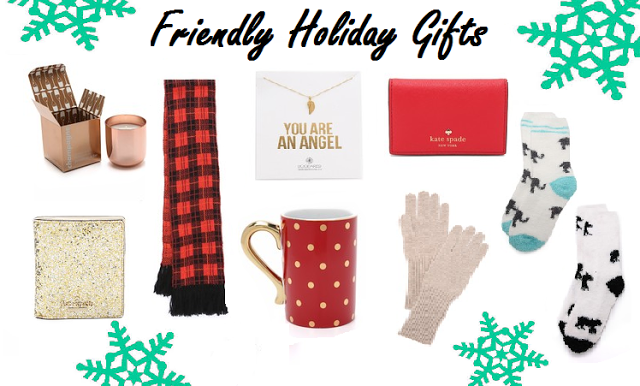 Hi Beautiful people!
Just like that! The Holidays are here once again to fill your hearts with cheer, or maybe making you a little overwhelmed? With so many friends and family to shop for it can be a bit overwhelming thinking of what to get people during the Holidays. How about for your co-workers, teachers, and others in your life? I'm bringing you a little gift inspiration, for those last minute, don't know what to get gifts.
How about a cozy pair of gloves or socks? Just about anyone would appreciate those, because for one thing it's getting cold. I've gotten a few pairs as gifts and I always worn them, and appreciate them. Gloves and scarfs are also items that are just right for the season and will be needed at some point for sure. A pretty mug is oh so cute and delightful. It is a great gift for a teacher or a co-worker. It will get much use in an office or school setting. A fancy candle with a calming scent is just perfect for destressing. Who doesn't want less stress?
A little more personal are wallets and card holders which anyone can use. Pretty sparkly ones, or colorful ones will add a special touch. Lastly, how bout a charm necklace with a message. Those are lovely to let someone know you appreciate them, or wish them luck!
Your thoughts on these gifts? These are all gifts that I've received and loved at least once in my life. From my experience they are Fail Proof! Hope you think so too.